The outdoor marble peacock planter is a beautifully crafted garden decorative sculpture. The peacock is a symbol of elegance and beauty, and the peacock statue planter adds a touch of mystery and charm to the garden.
This Marble Peacock Sculpture Plant Pot is made of high-quality marble carefully selected to ensure its durability and longevity. White marble adds beauty to this garden planter.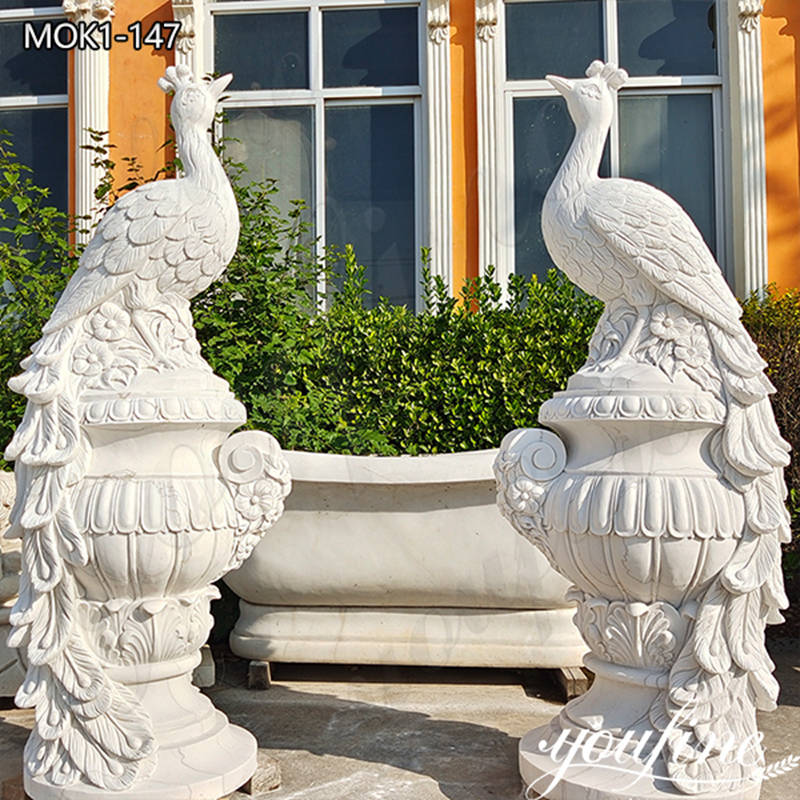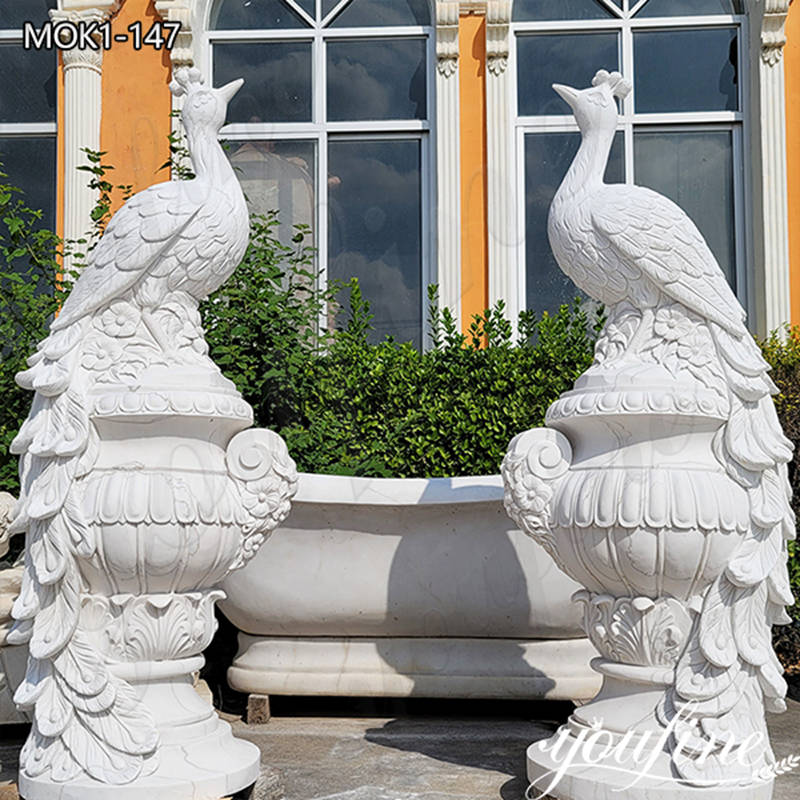 Carving Details of Marble Peacock Statue Flower Pot:
The outdoor marble peacock statue planter is beautifully detailed. The peacock's feathers have been carefully carved to create a sense of movement and flow, giving life and vitality to the statue. The smooth curves and contours of the statue add to the pomp and elegance of the peacock.
Every detail of the peacock statue has been carefully designed by YouFine artists. This
marble planter
is wildly popular and makes the perfect addition to any garden and outdoor garden.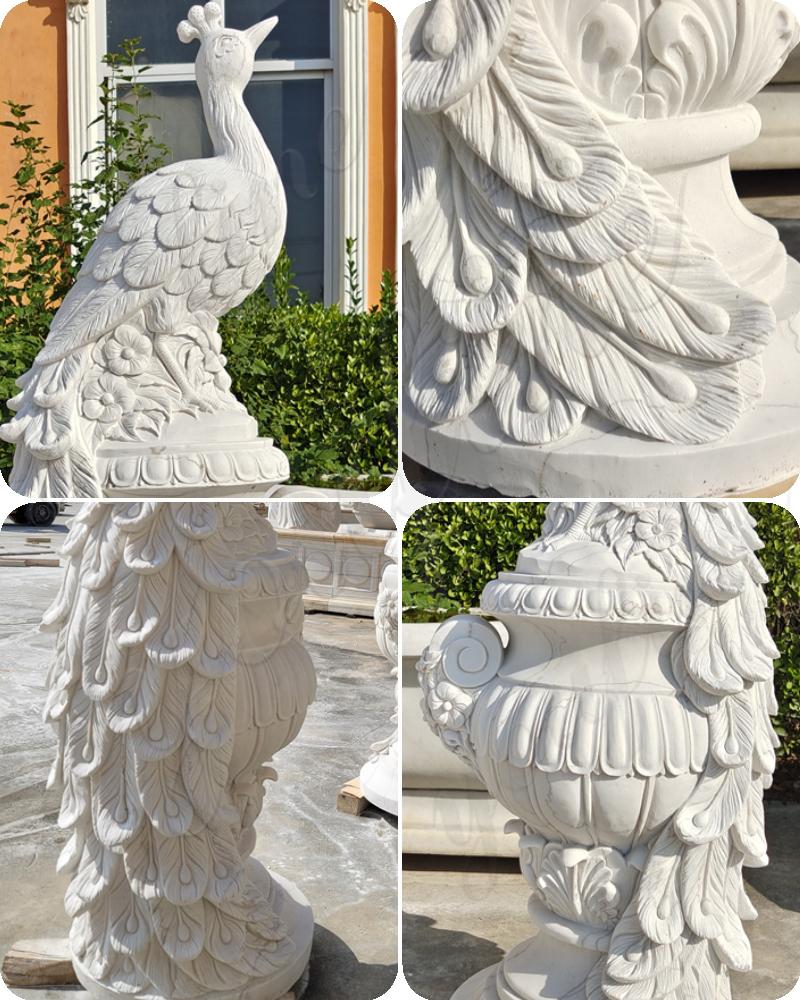 More Styles of Marble Peacock Statue Pots:
One of the advantages of YouFine is that it supports custom designs. There are many styles of marble peacock statue flower pots, which could be customized according to the usage scenarios. There are many popular styles of marble planters here, including marble peacock statue planters with pots, as well as planters that are only meant to be decorative.
In addition, YouFine factory has a lot of peacock sculpture flower pots of different materials marble are on sale, don't miss this opportunity.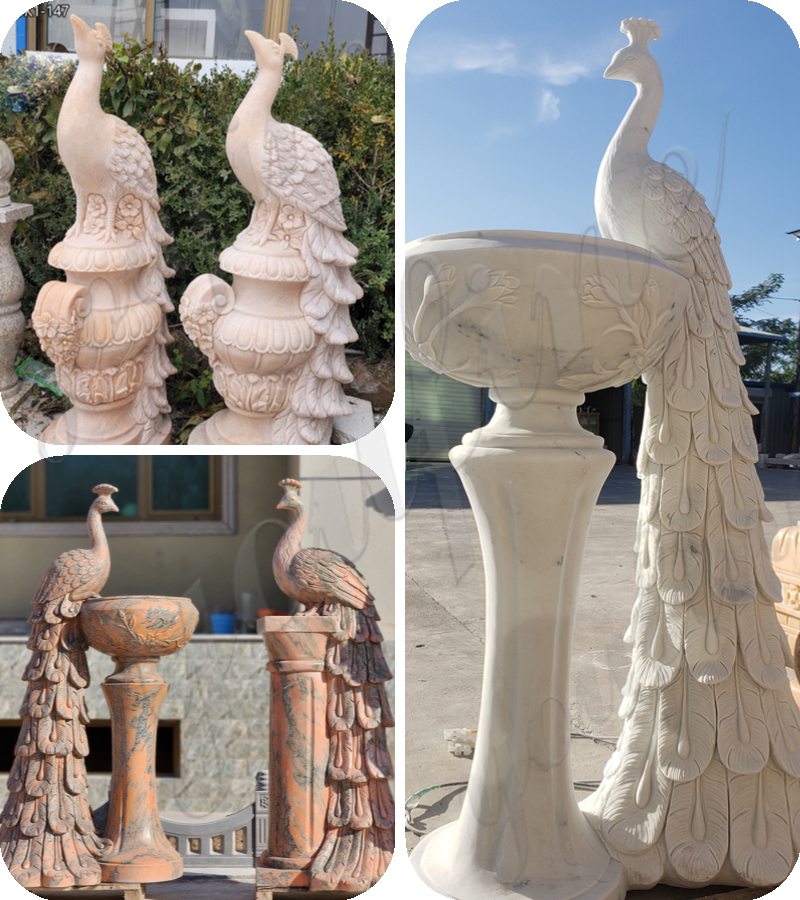 Exquisite Marble Flower Pot Feedback:
The marble peacock statue flower pot has received unanimous praise from many customers. Praised for its durability, functionality, and beauty. Our clients marveled at the intricate carving details of the peacock statues and said that YouFine marble planters add more beauty and elegance to the garden.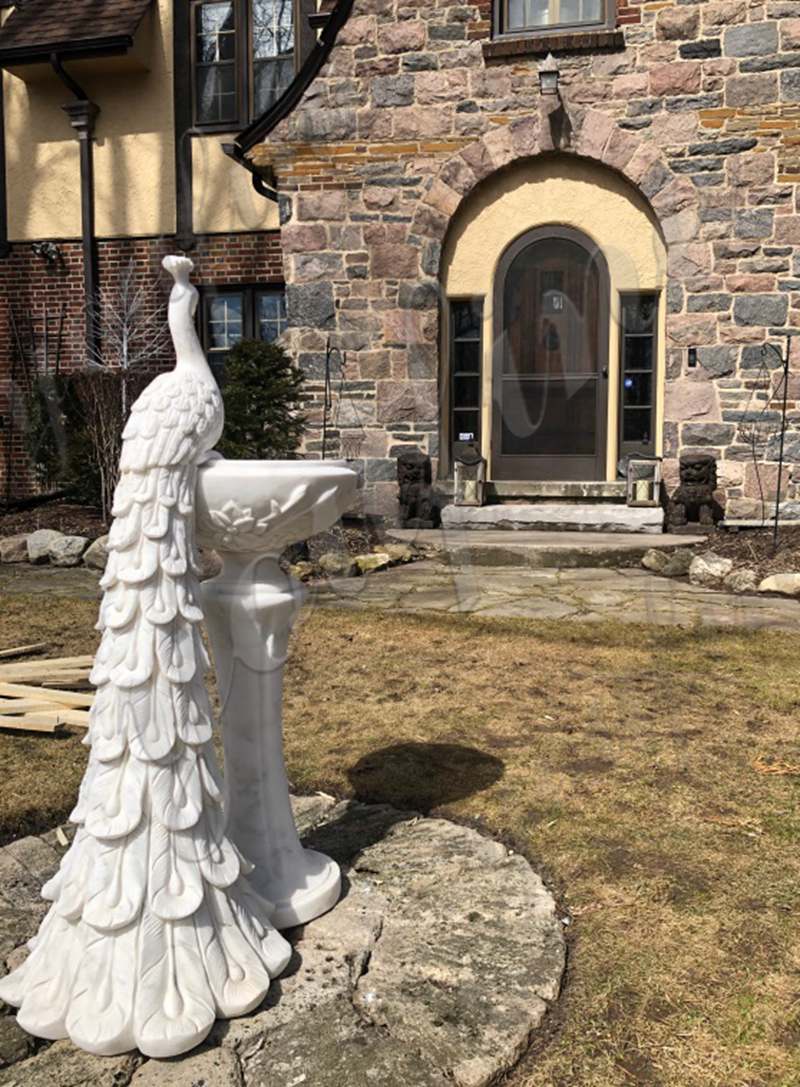 In short, outdoor marble flowerpots, especially marble peacock sculpture flowerpots, have gradually become the focus of outdoor garden decoration. Contact YouFine to customize a one-of-a-kind marble planter.