Black Flower Pot Details:
This black marble planter is made of rare natural black marble which is one of the hot-sale materials. This flower pot involves square basic with relief decoration and a flower pot that looks like a bloomed flower. There is not much decoration on the surface of the pot, but the existing detailed decorations are exquisite. Although it has a simple design, it is suitable for customers to place the pot in many places.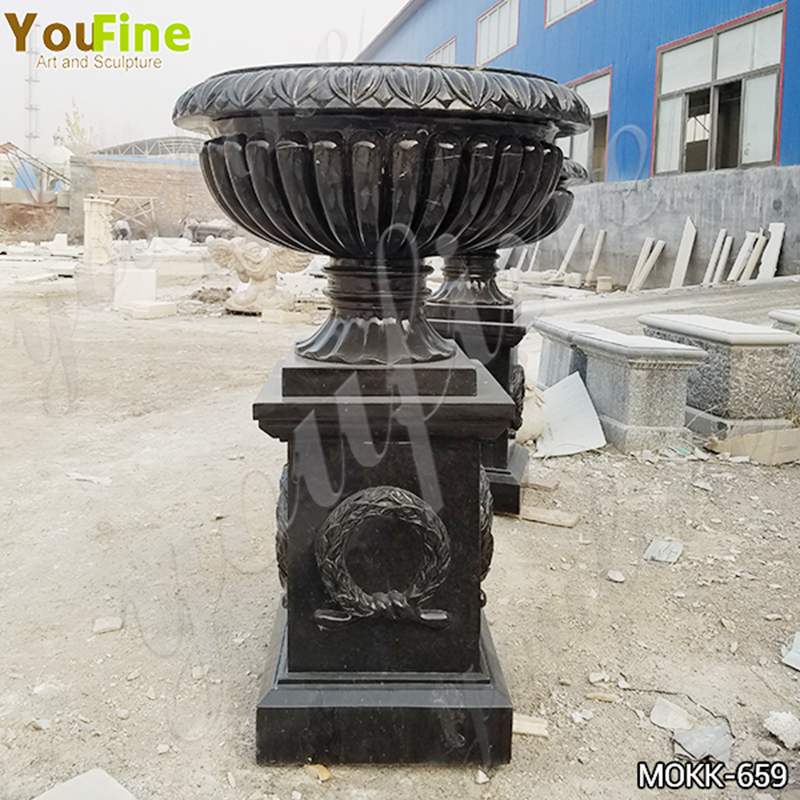 Black Flower Pot Applying:
This black flower pot has both applying function and decorative function. For the applying function, customers could grow flowers or plants in the pot. If customers buy this pot for growing plants, the factory would drill a hole in the inner middle of the pot in order to drain smoothly. For the other function, customers could regard this flower pot as a container to place some decoration in it or just place the flower pot in their private garden or other outdoor space. 
Choosing High-grade Raw Material:
There is a close connection between the quality of raw material and the quality of the products. In order to provide statues with high quality, the YouFine factory treats the selection of raw material seriously. For this black flower pot, the natural black marble is rare and the factory has to spend much time and energy in selecting the reliable material.
Professional quality control team take responsibility for selecting materials for statues and making sure the reliable material supply. Thus, various marble material has been picked up and provided for customers to choose from.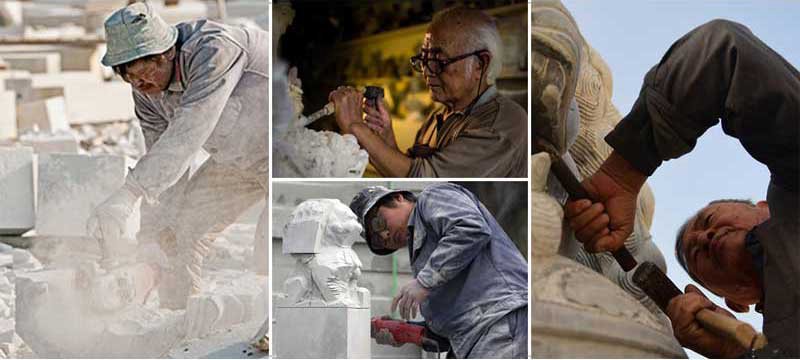 Find Out More Statue Options:  
The YouFine factory has been engaged in the sculpture industry for many years and has rich experience in sculpture manufacturing. And the factory provides consumers with a variety of purchase options, customers could find out more options by looking through YouFine's website or contacting professional consultants to know more statue options. Thus, what are you waiting for? Contact us and find out your favorite statues.