Outdoor Marble Water Fountain:
If you want to decorate your private garden but do not have much space or you want to own both a water fountain and a beautiful figure statue, this marble water fountain with a figure fountain is an ideal choice for you. The YouFine factory choose A-grade raw material to manufacture our designs. Its bright colors and beautiful natural veins on the marble make this design unique. We believe you would like this amazing garden marble figure fountain.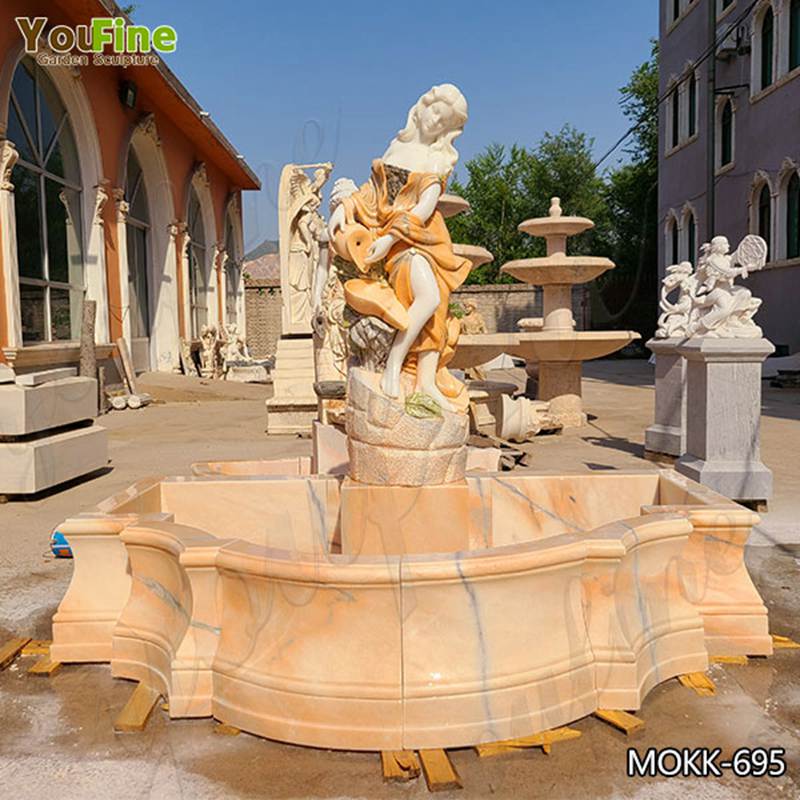 Lifelike Marble Statues:
If you step close to the figure statue on the fountain, you would be shocked by those exquisite carving details. The whole fountain and figure statue are hand-carved by a group of professional carving artists who have more than 20 years of related experience. Sculptures carved by them would have lifelike facial expressions, perfect body proportions, and exquisite details. A perfect marble statue could reflect your good art taste and this design could be a good choice to show your good taste.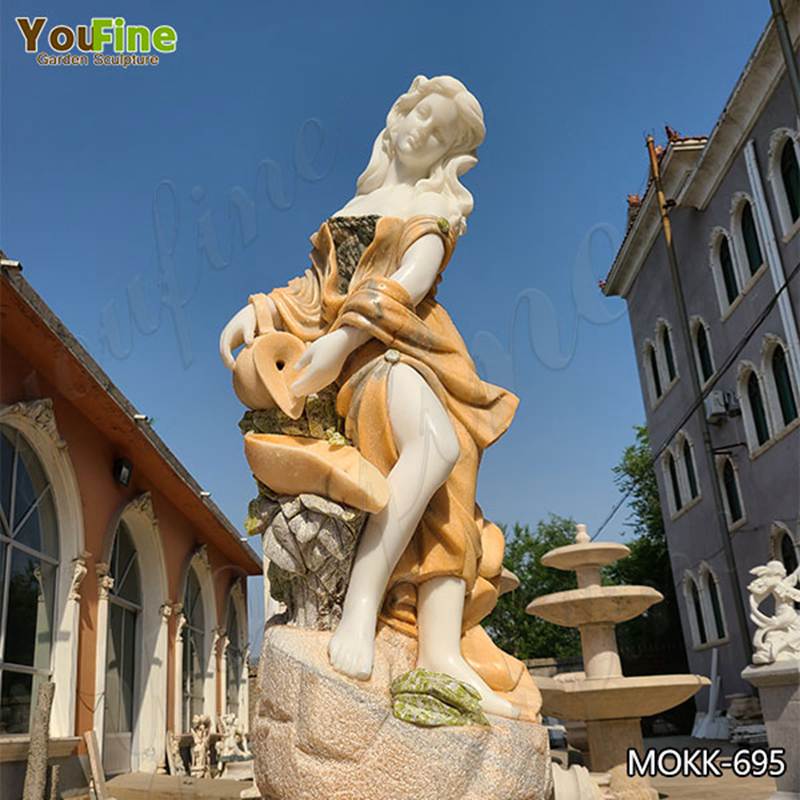 Raw Material Selection:
Before carving marble statues, the factory would take much time and energy to select the most suitable raw material for different sculpture designs. No matter what raw material we use, the factory promise that all of our raw materials are A-grade natural marble. Because natural raw materials are more durable than artificial marble materials and the natural veins on the natural marble are special gifts given by the nature. Thus, each marble design made by us is unique.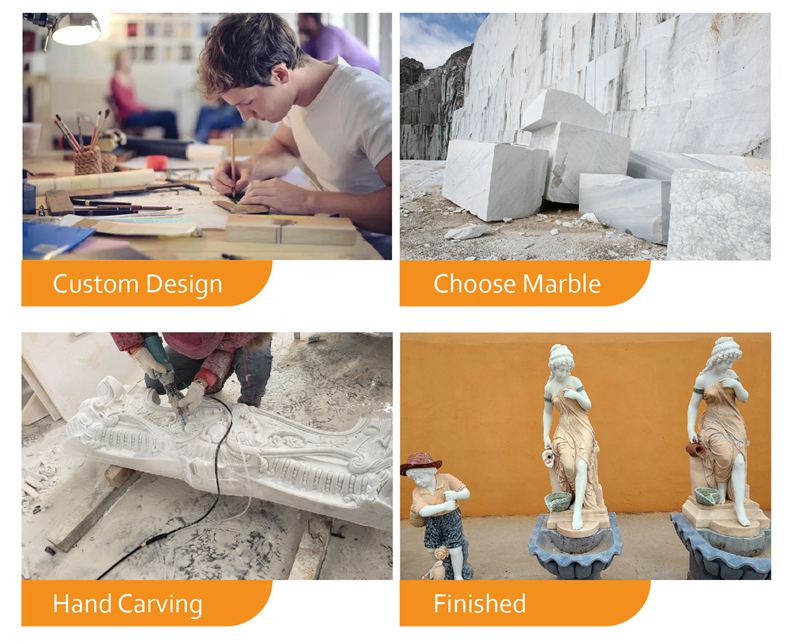 More Marble Designs:
We suppose that you also need other marble statues to decorate your private area. For example, you could put a pair of guardian lions on the two sides of your gate, the large lion statues would guard your home. Besides, if you want to grow some plants in your private garden, why not buy some hand-carved marble planters that have both decorative and practical functions.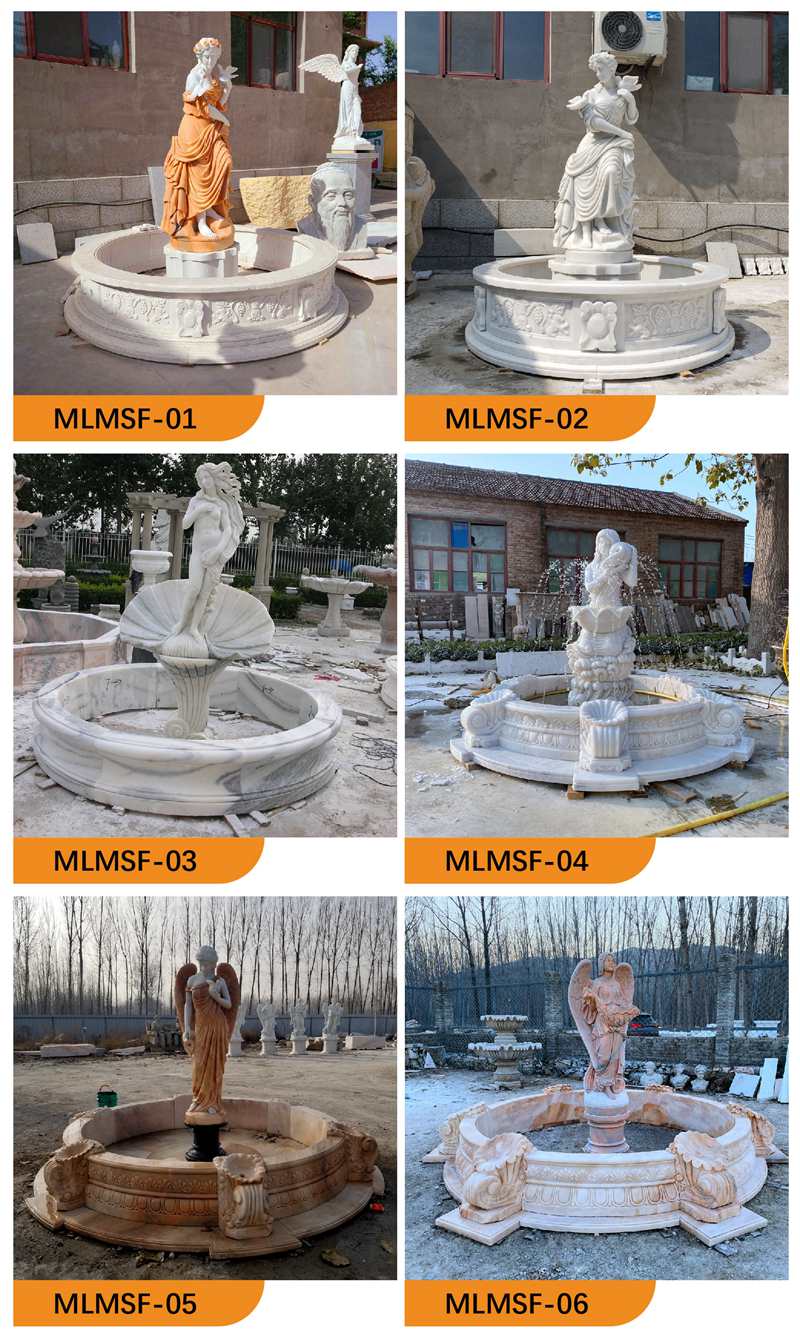 There are also many beautiful marble statues for you to choose from, please contact us to know more.