The moose is the largest deer in the world. Adult male moose and antlers are as high as 3 meters, which is even bigger than a brown bear. It is said that the heaviest moose can reach 800 kilograms and is called "the king of the forest" by many people.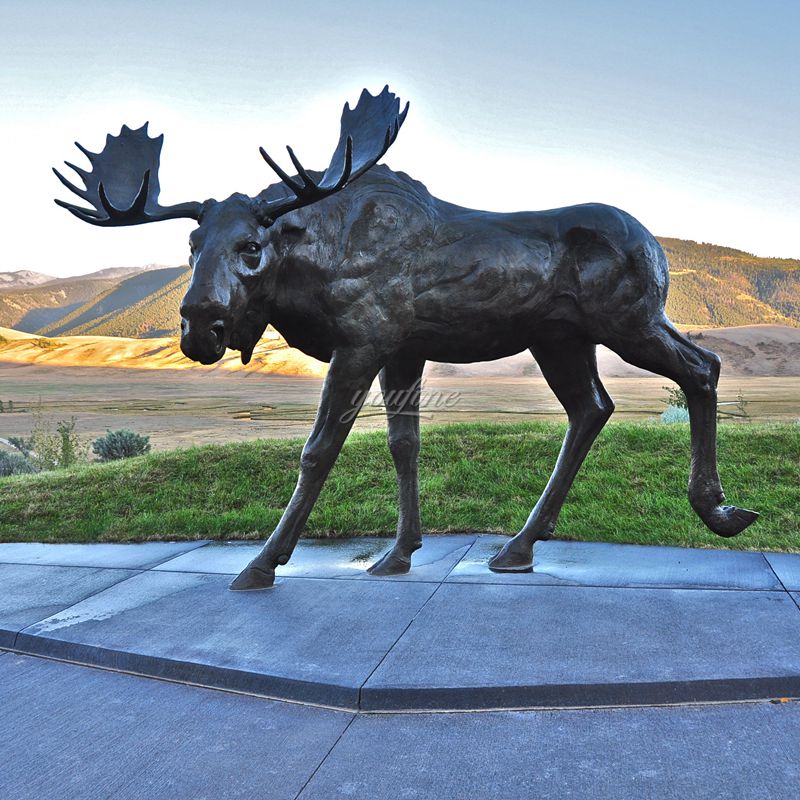 Perfectly Show the Details
Although the moose is a herbivore, there are few natural enemies. The brown bears do not want to prey on them. This is inseparable from the unique fighting antlers of the adult male Bucks. Our Lawn Bronze Moose Statues perfectly show the details of the moose and the products are very realistic and tall.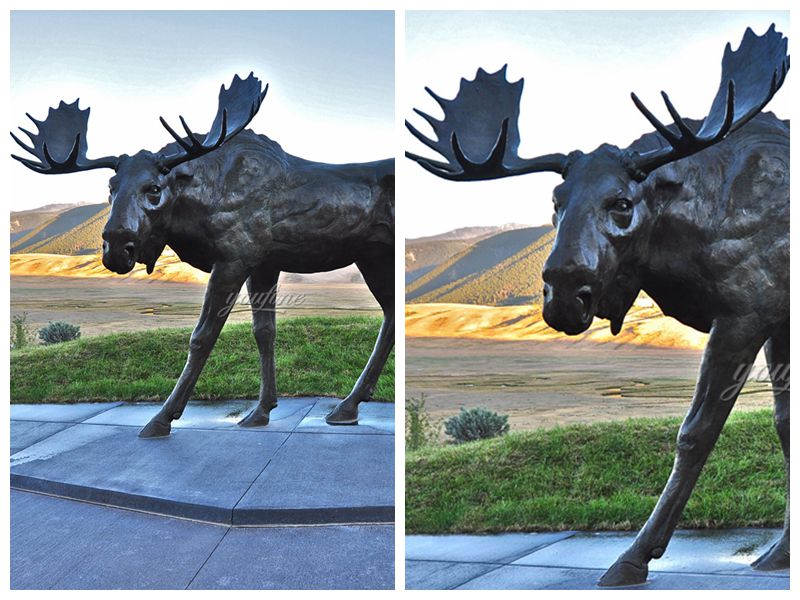 Professional Model Masters
The moose's legs are particularly slender compared to the strong body and angle. But don't worry, we have professional model masters and sculptors who could perfectly create a Garden Lawn Bronze Moose Statue and guarantee its quality.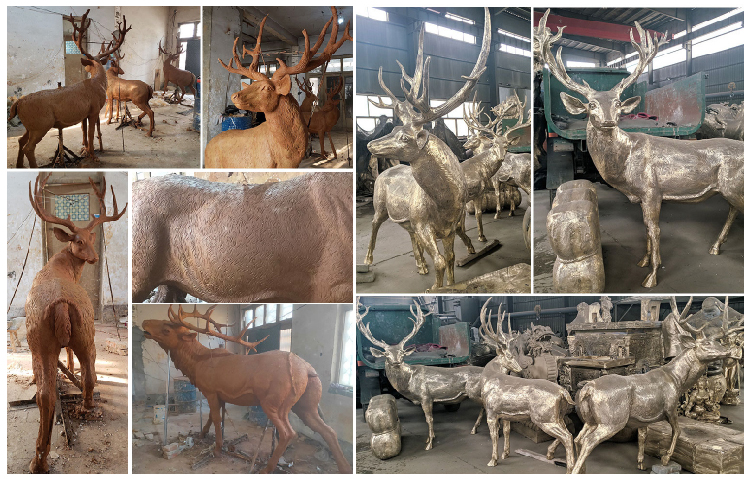 Vivid and Realistic
In order to make the Bronze Moose Statue more vivid and realistic, our artists must first make a 1:1 clay sculpture. Second, the sculptor made a wax pattern from the clay sculpture. Third, our bronze masters cast bronze based on existing wax patterns. Next, do surface treatment and color. Finally, we send the completed bronze moose sculpture picture to the customer for final inspection.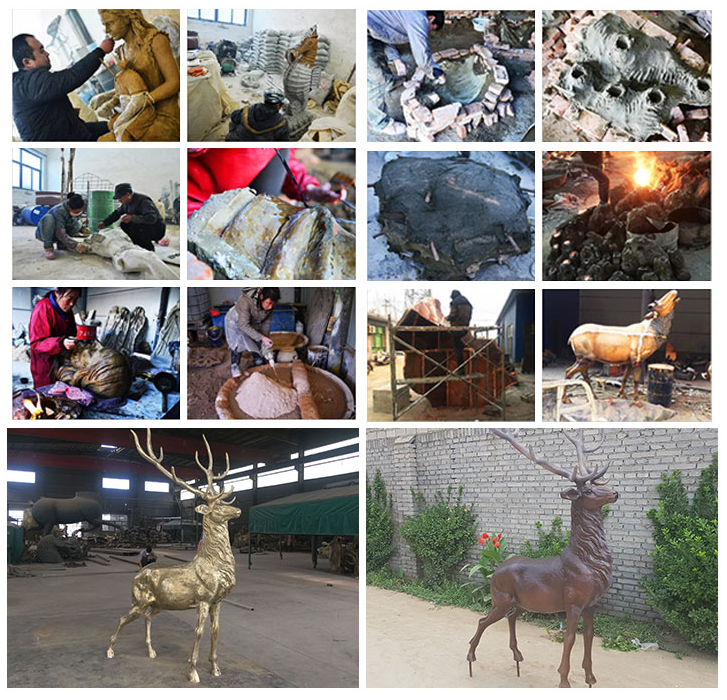 We support a variety of payment methods and ship to the world, and we support customization, you could communicate with us the size you want, we could give you the best solution.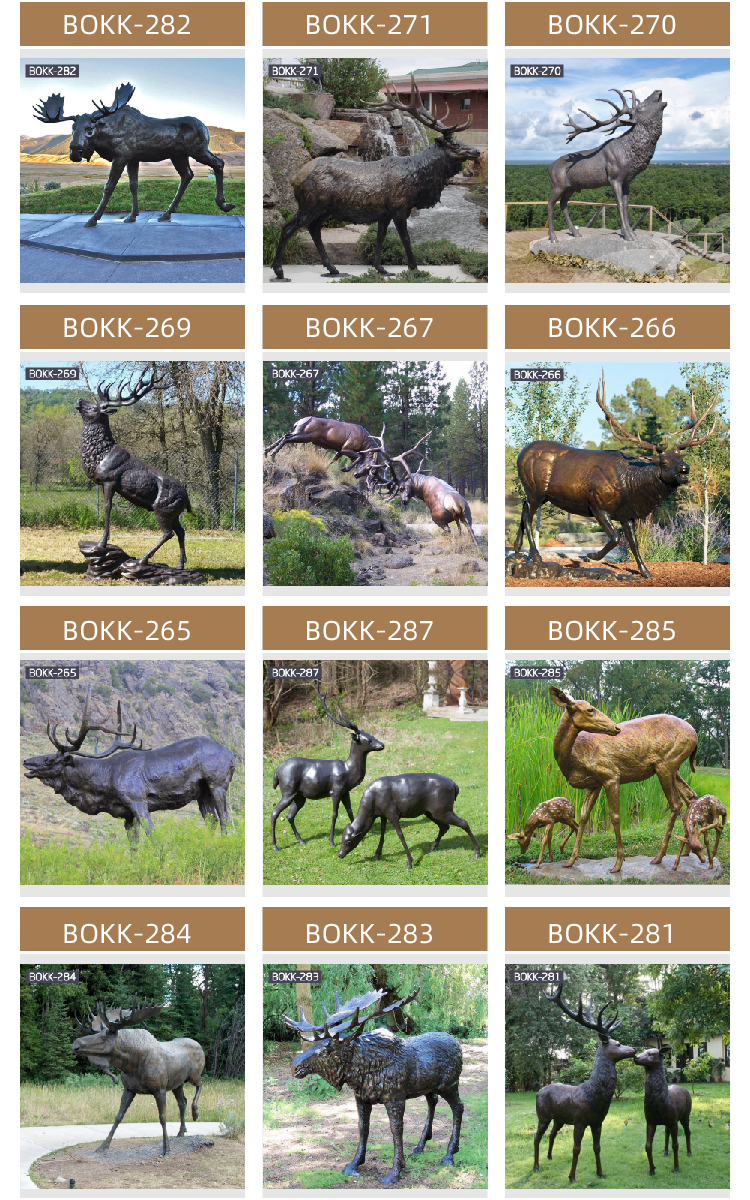 Nothing is more exciting than putting a beautiful Garden Lawn Bronze Moose Statue in the garden. Contact us for more product details.