Details of Bronze Moose Statue
This bronze moose sculpture was sculpted after a real wild moose. It's hard to imagine that this is a sculpture and not a real animal unless you look closely, but the artists at YouFine have cast this life-size bronze moose sculpture with great skill. The moose is a very unusual species of wild deer, with its main feature focused on its antlers. Unlike other forked antlers, the moose has thick, palm-like antlers that look very special. Many people like to use the moose sculpture as outdoor decoration.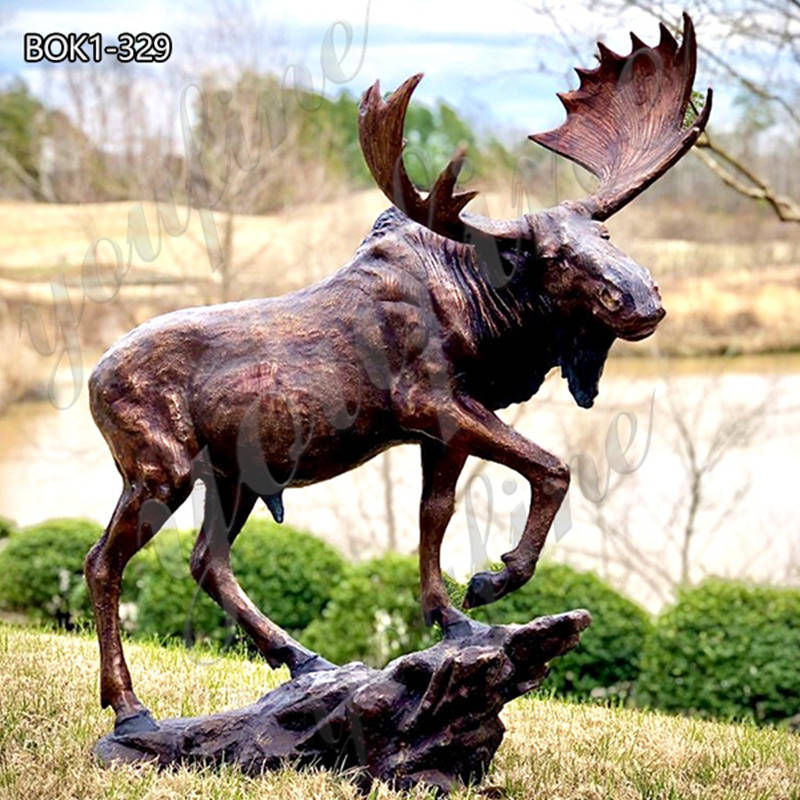 More Choices for Bronze Deer Statues
YouFine is a professional bronze sculpture supplier, and we specialize in casting bronze animal sculptures. Take this bronze moose for example, on the one hand, we cast a wide variety of deer, including bronze elk sculptures, bronze plum deer sculptures, classic bronze fawn and doe sculptures, and so on.
On the other hand, YouFine supports the customization of colors, shapes, materials, and sizes. We believe that YouFine could make any sculpture you like.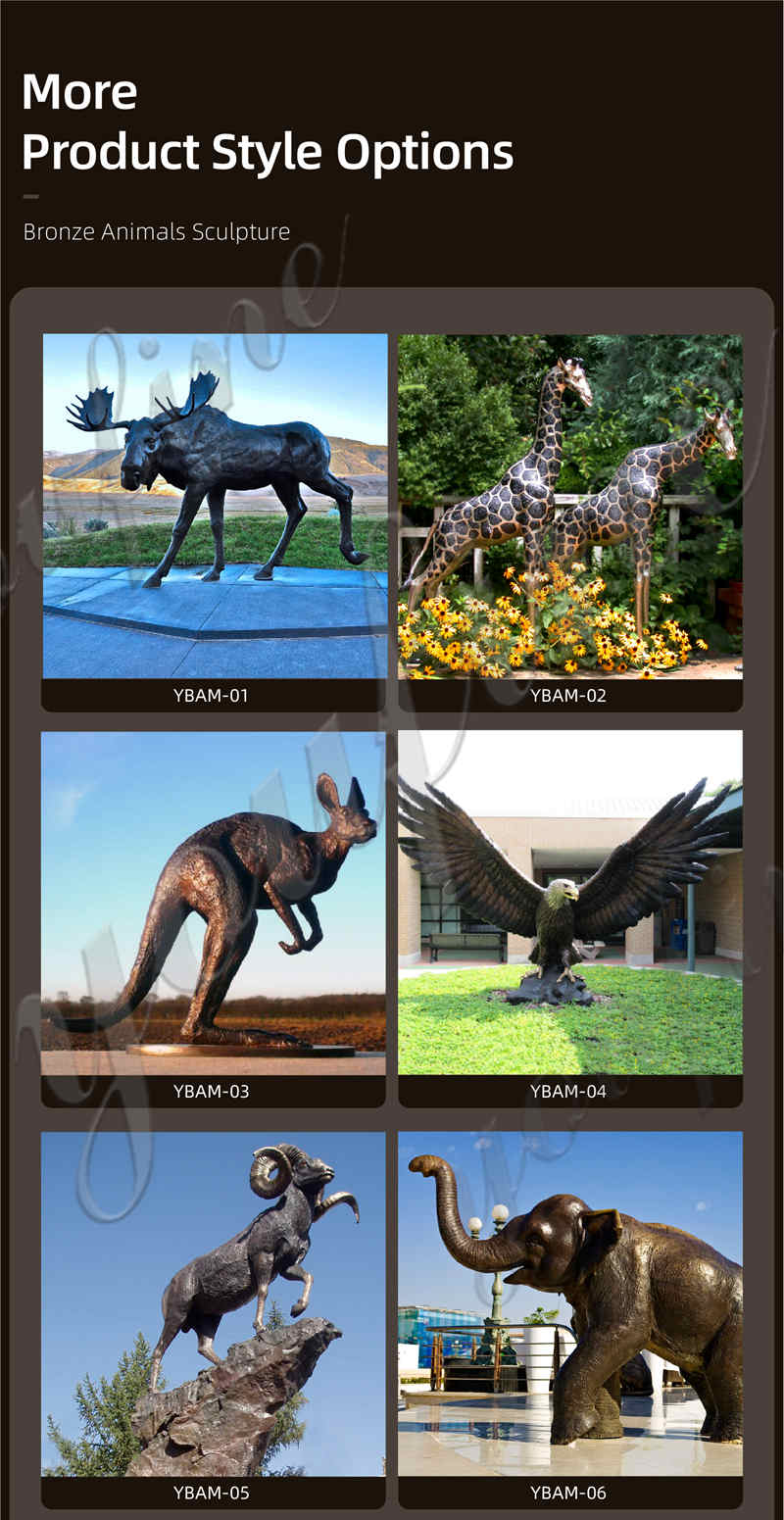 Professional Clay Model Artists
YouFine is a professional bronze sculpture manufacturer, we produce vivid and quality bronze sculptures, YouFine factory has professional clay artists, who are the top clay masters in the industry. It is worth mentioning that these artists are very attentive to the creation of each clay mold.
First of all, they would have a deep understanding of the prototype of the sculpture through a documentary before making it. Only after grasping the essence of the sculpture, our artists would start to create it. What's more, they all treat each sculpture's clay mold with great care, so that they could guarantee the quality of the sculpture.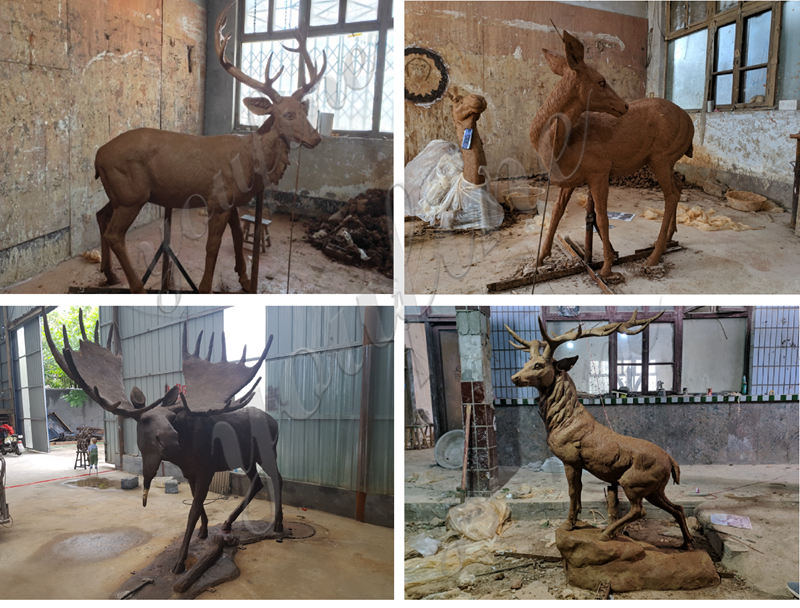 Patina Artists
The patina of bronze sculpture is also a crucial step. The patina artists of our factory all graduated from the top art colleges in China. These artists all have certain achievements in their fields, so they all have their unique patina ways. More often than not, the patina method we use is chemical patina, a technique that allows the chemical potion to be better integrated into the sculpture. In addition, the sculptures patina by our artists are very colorful and could become more and more natural with time.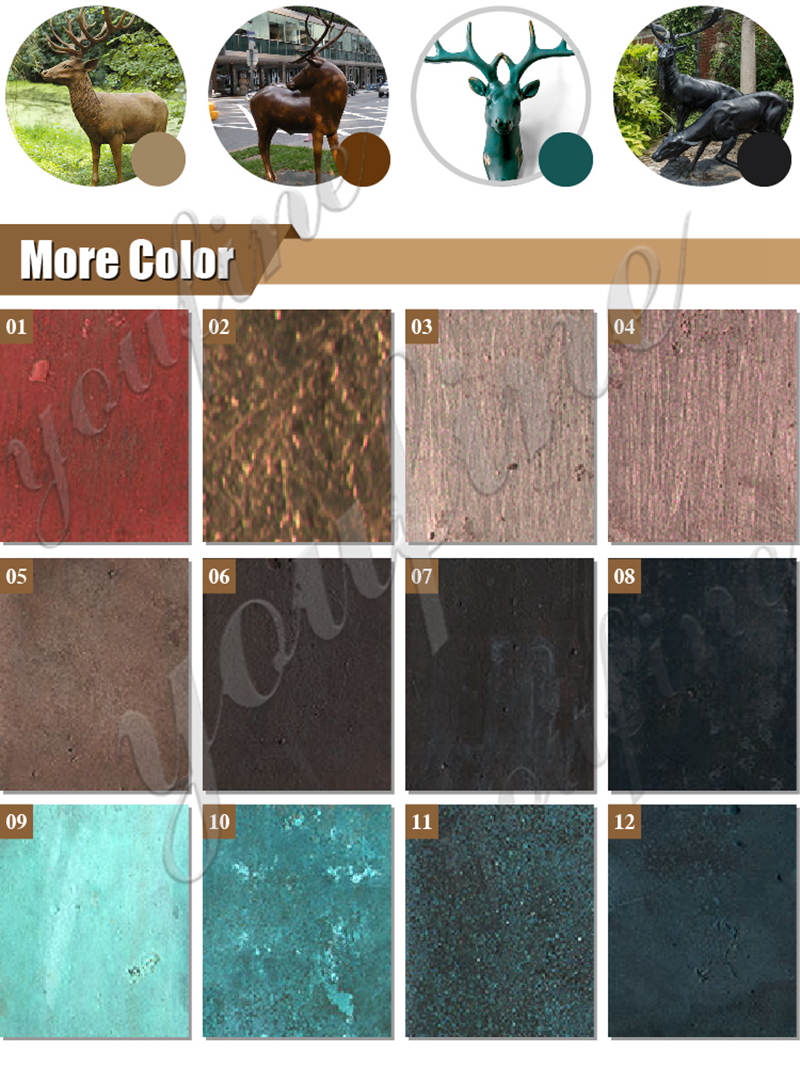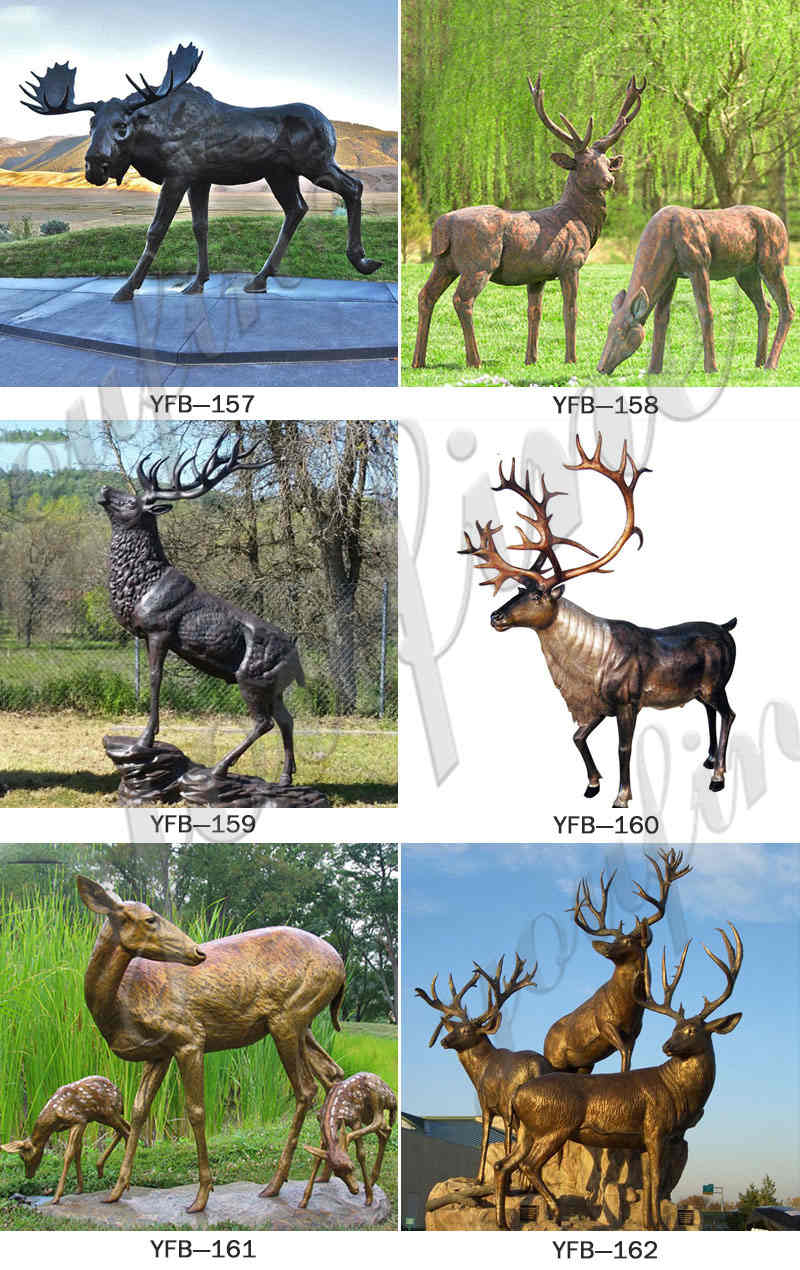 YouFine is a responsible supplier of
bronze sculptures
, please feel free to contact us for more information. We believe that our sculptures would be to your satisfaction.