This set of bronze deer sculptures stands quietly on the grass in the garden. The casting artist's knowledge of deer is evident from the well-defined muscles and realistic fur textures. These two garden bronze stag and doe sculptures are full of details, and their graceful antlers and tall and straight figure make them look very realistic and agile.
This stunning set of life-size metal deer sculptures can be kept in any weather conditions and is guaranteed not to corrode easily. Enjoy this lively set of stag and doe sculptures in your garden anytime you want.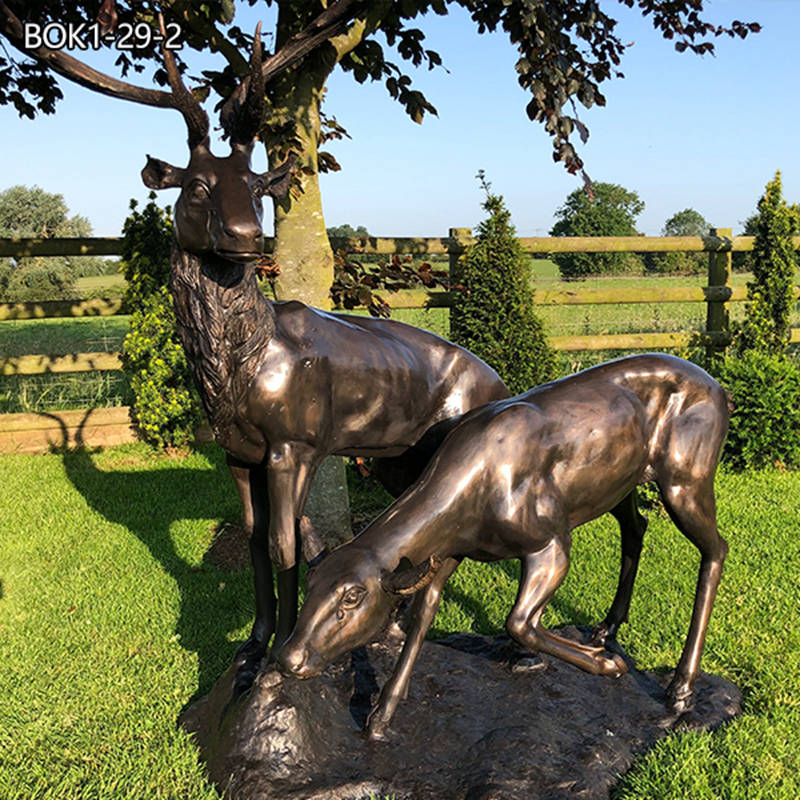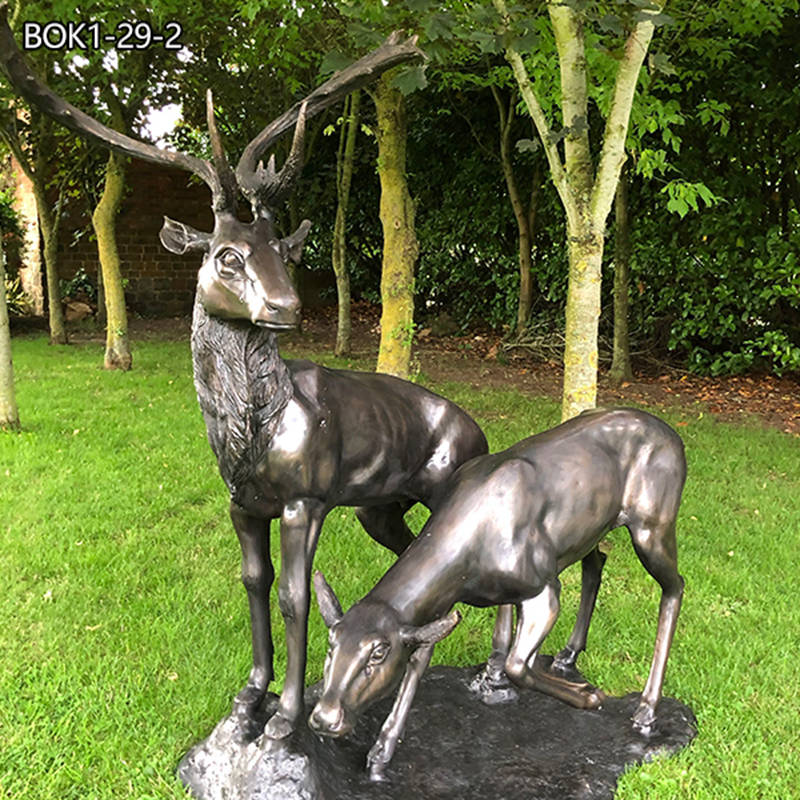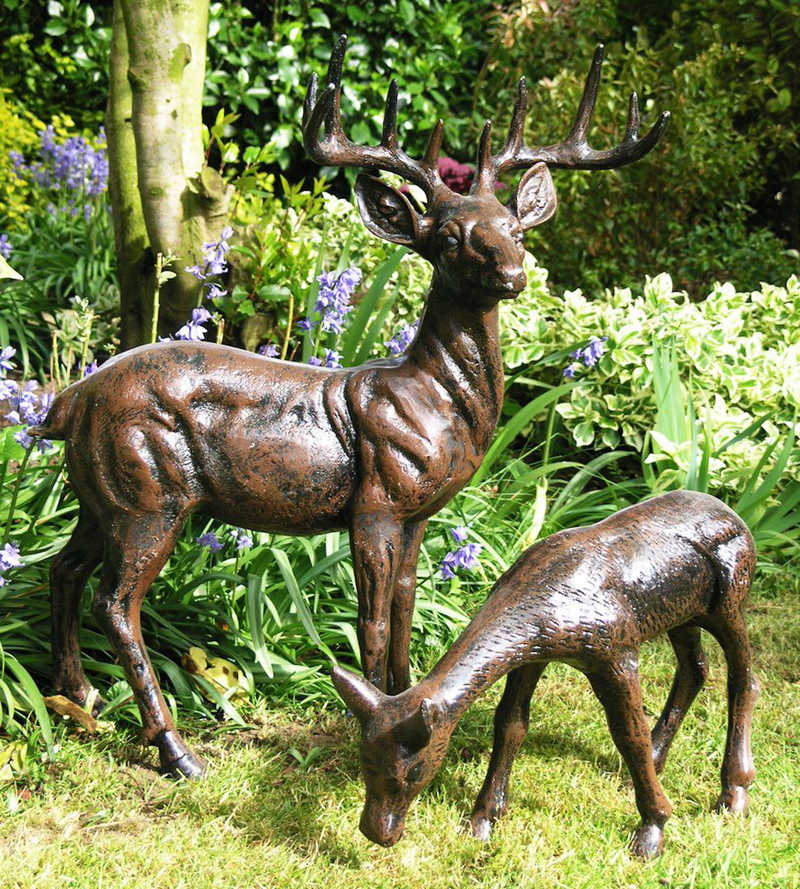 Detail Restoration of Cast Bronze Deer Sculpture:
YouFine has more than 40 years of experience in the shaping of bronze animal sculptures. Our large wild animal sculptures and life-size bronze deer sculptures have been widely praised by customers all over the world.
Every bronze sculpture cast by YouFine is full of rich details and essence, worthy of careful appreciation. This set of bronze deer sculptures shows the different expressions of male and female deer and the slight difference in body structure, which looks so lifelike.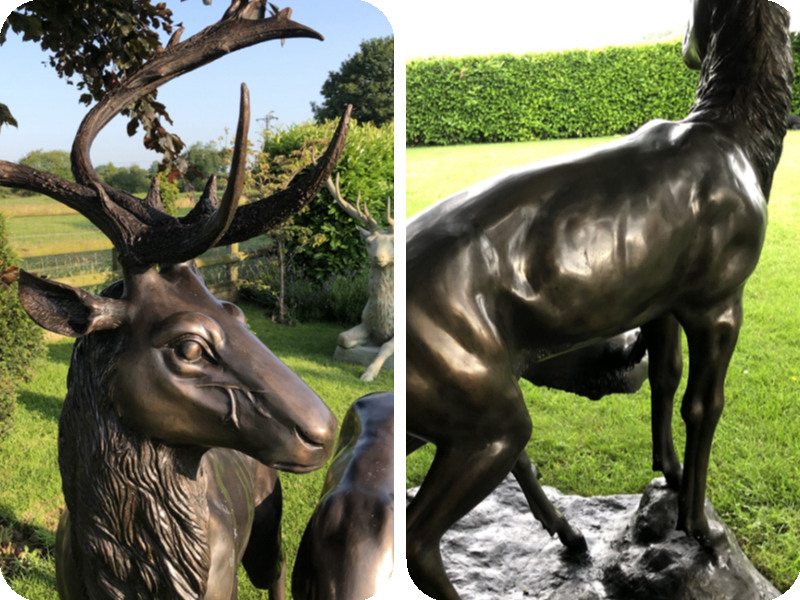 YouFine Professional Clay Modeling:
YouFine is a professional
bronze sculpture
casting supplier, we are best at restoring the details of the original sculpture. On the one hand, YouFine uses traditional Chinese lost wax casting process. This kind of craftsmanship is complex and delicate and can restore the essence to the greatest extent. On the other hand, YouFine has a professional clay model room, and each clay model artist has 20 years of production experience. Through long-term observation, our artists deeply grasp the essence of sculpture. Therefore, the details can be perfectly restored during production.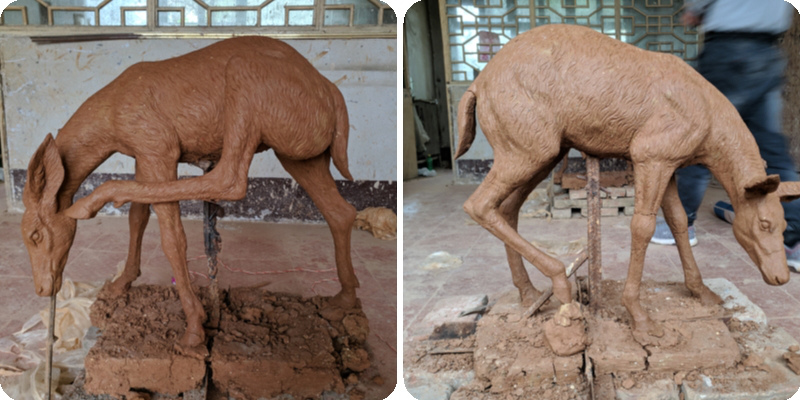 Variety of Bronze Stag and Doe Sculptures:
YouFine has many years of bronze sculpture casting experience, and any bronze sculpture can be realized for you. Regarding this set of life-size bronze stag and doe statues, YouFine has made deer sculptures of different shapes and colors for many customers.
If you are looking for a suitable bronze deer sculpture for your garden, contact YouFine for a 1 to 1 customized service. I believe that YouFine can help you achieve any style you want.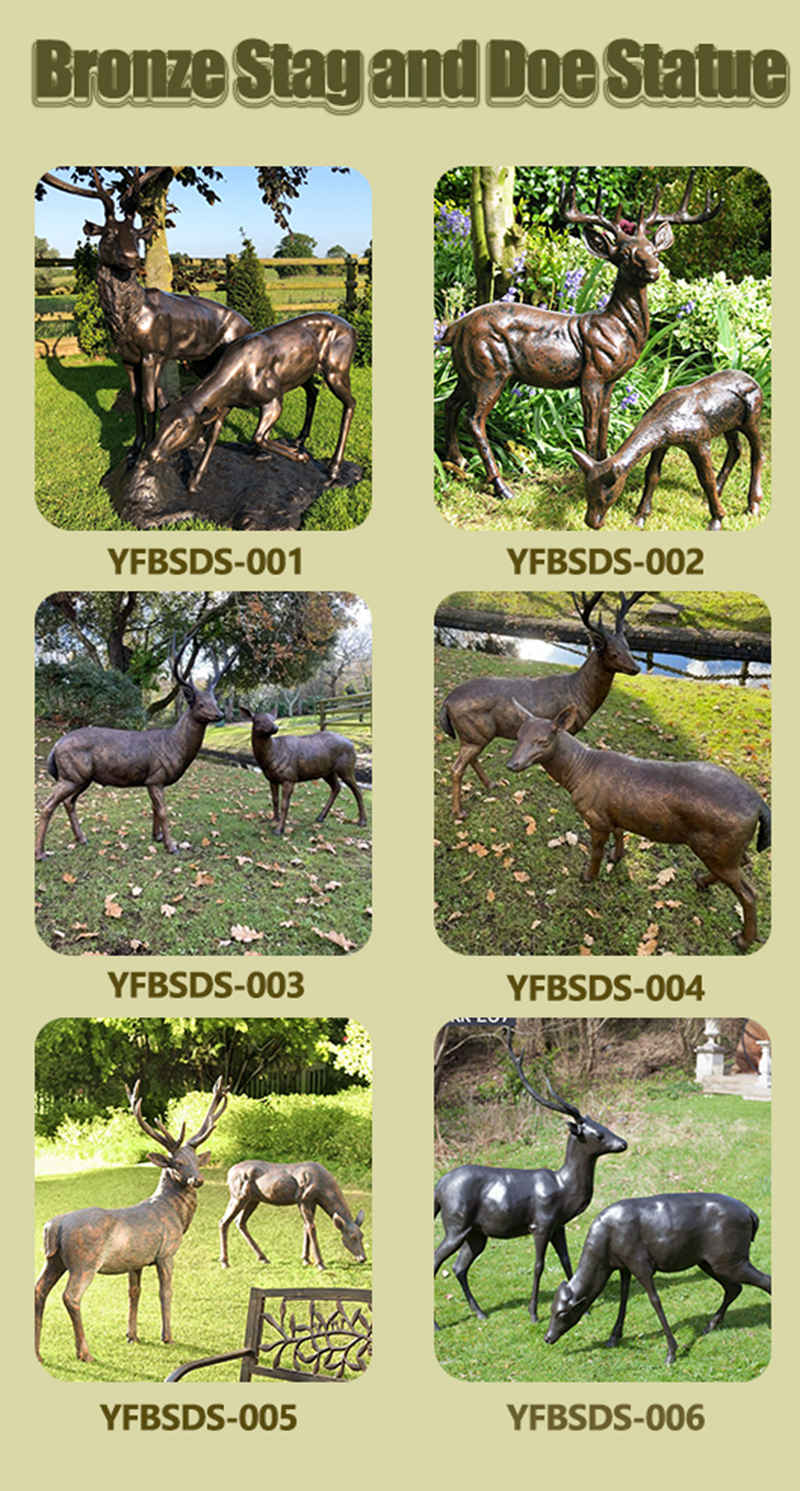 YouFine's bronze deer sculptures will surprise you, and our sculpture quality and design will become artworks and collections that will accompany you for a long time. Please feel free to contact YouFine for more information.