Details of Bronze Deer Statues
This life-size bronze deer sculpture was carefully cast by the artists at YouFine. The sculpture is in the form of a pair of fighting deer, two stags as could be judged by their abundant antlers. Both deer sculptures have robust bodies, and the muscles and fur of each stag are very realistic. These two deer are caught in a fierce battle, perhaps to guard the territory, perhaps for food or mating rights. Their tedious antlers are tightly intertwined and could not break free from each other, despite this, they are still not conceding defeat and are still clinging to each other's antlers. This is the law of survival in the animal world, and this scene is shocking enough.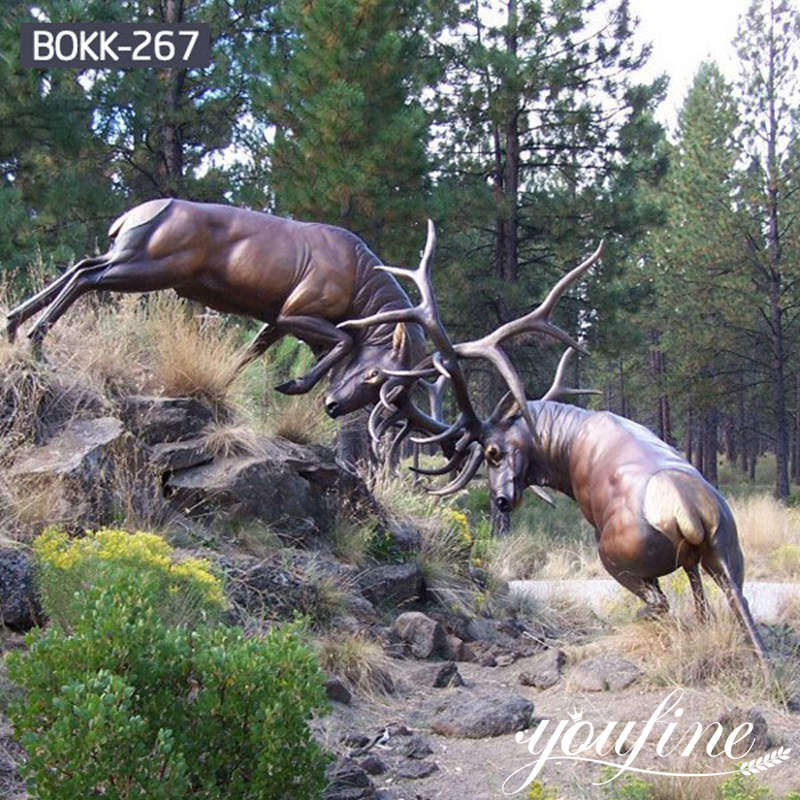 Bronze Casting with Silica Sol Process
Our bronze sculptures are very vivid and realistic, our factory has 39 years of casting experience, and our team is in a constant state of improvement and innovation, YouFine's casting technology has also been greatly improved, our factory uses the traditional lost wax process to cast bronze sculptures. This process could restore the details of the sculpture to the greatest extent, and the bronze sculpture produced is very realistic. To pursue more extreme details, we have spent a lot of manpower and money to learn the more vicious silica sol process, which is rarely used in sculpture factories in the world. This is a good example of YouFine's responsible attitude.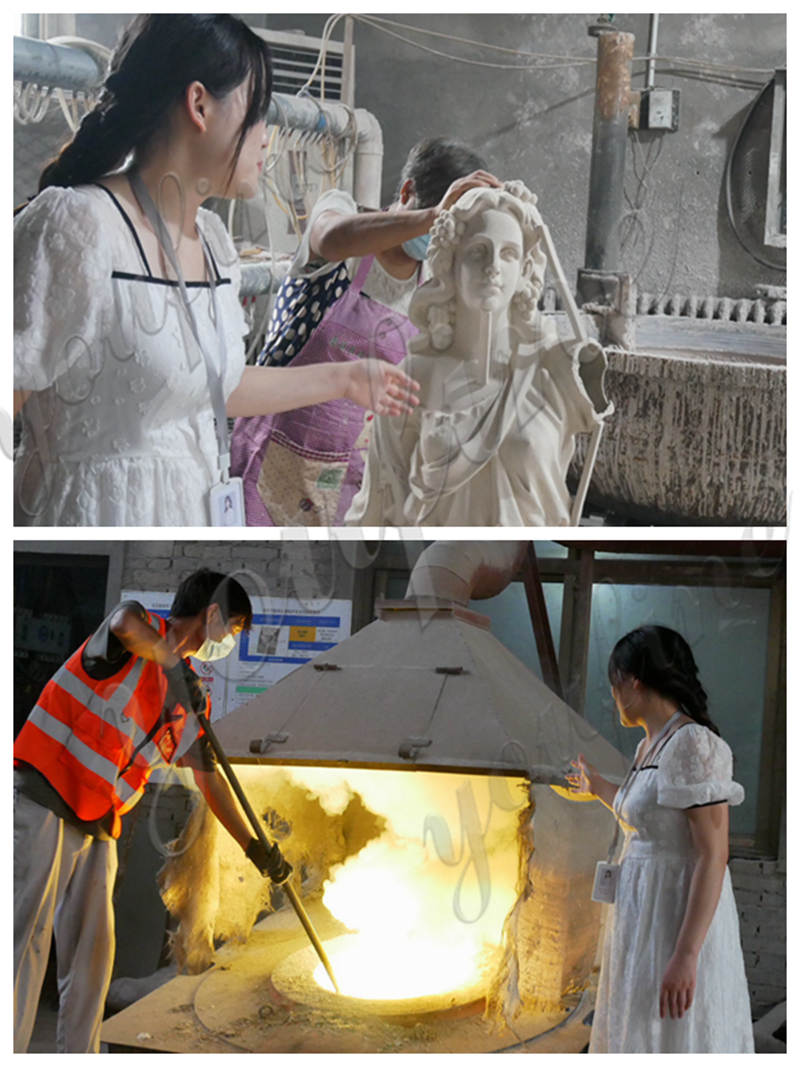 Professional Clay Mold Making
YouFine's clay molds are made by professional clay masters. The artists in our factory are all professional masters in the industry, and they all have brilliant achievements in clay model creation. This large set of metal deer sculptures is the special responsibility of the artists who are the best at making animal sculptures. These artists would study and learn the wild deer-related videos and materials in advance before making. Only after mastering the living condition and habits of the deer, they would confidently start to create the clay model. Usually, our masters could perfectly restore the original appearance of the sculpture and could get the satisfaction and affirmation of customers.
More Choices for Metal Deer Sculptures
YouFine has a wide variety of bronze deer sculptures, including bronze fighting deer sculptures, bronze doe and fawn sculptures, and different varieties of bronze deer sculptures. In general, we could provide you with all the
bronze deer sculptures
you like. In addition, we could meet the custom needs of our customers, including the color, material, shape, and size of the sculpture. We are a professional bronze sculpture supplier, and we aim to provide our customers with the best quality bronze sculpture artwork, hoping that every customer could experience the beauty of sculpture art.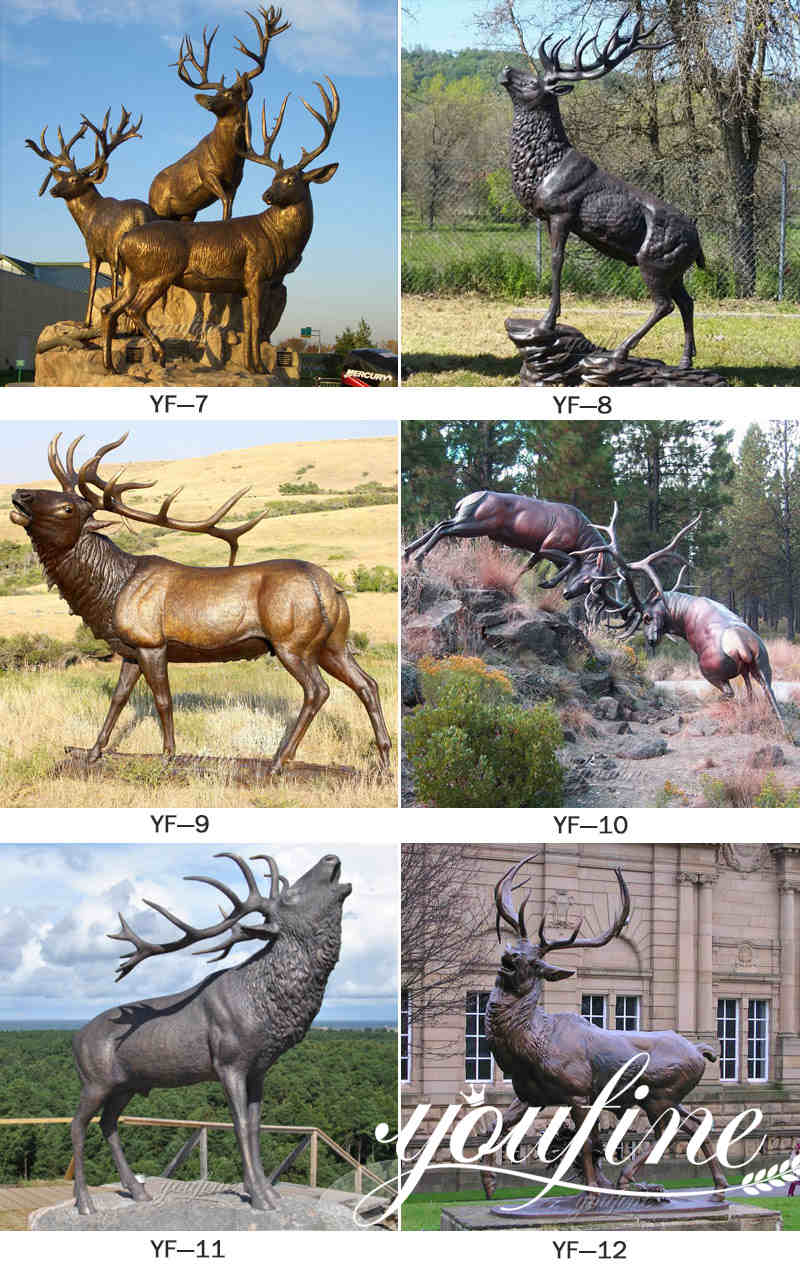 YouFine's sculpture artwork is of the highest standard in the industry. We believe that our sculptures could bring more fun and enjoyment to our customers.