This Two Parts Bronze Mermaid Sculpture would be a wonderful figurine to add to your collection of sirens. This lovely mermaid is made of bronze and she is the true sea beauty, whether it's her silky hair or her perfect tail. Our mermaid is divided into two parts, which are very artistic.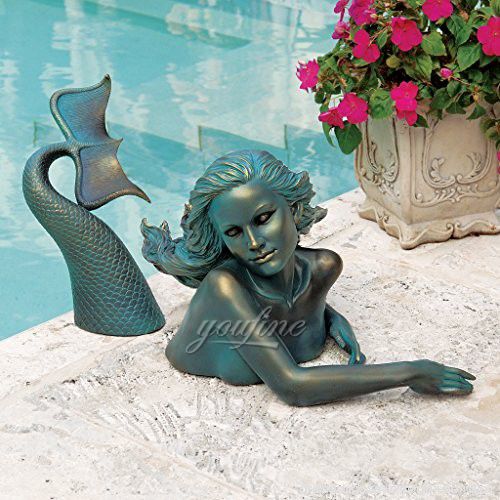 Enchanting Beauty of The Seas
Mystical mermaids collection brings the enchanting beauty of the seas most mesmerizing creature into your home.The Two Parts Bronze Mermaid Sculpture could be placed in the garden, in the fountain or next to the swimming pool.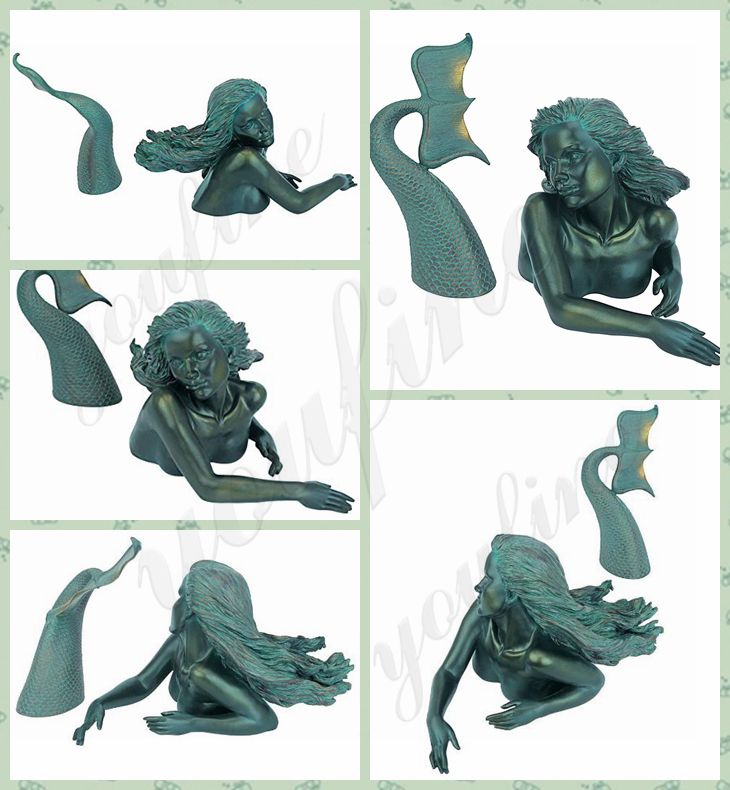 Customized Service
You could find beautiful mermaid sculptures here, no matter the size, material or shape。You could choose and we also accept customization. We are waiting for your advice if you want the special mermaid sculpture to look more beautiful than sculpture.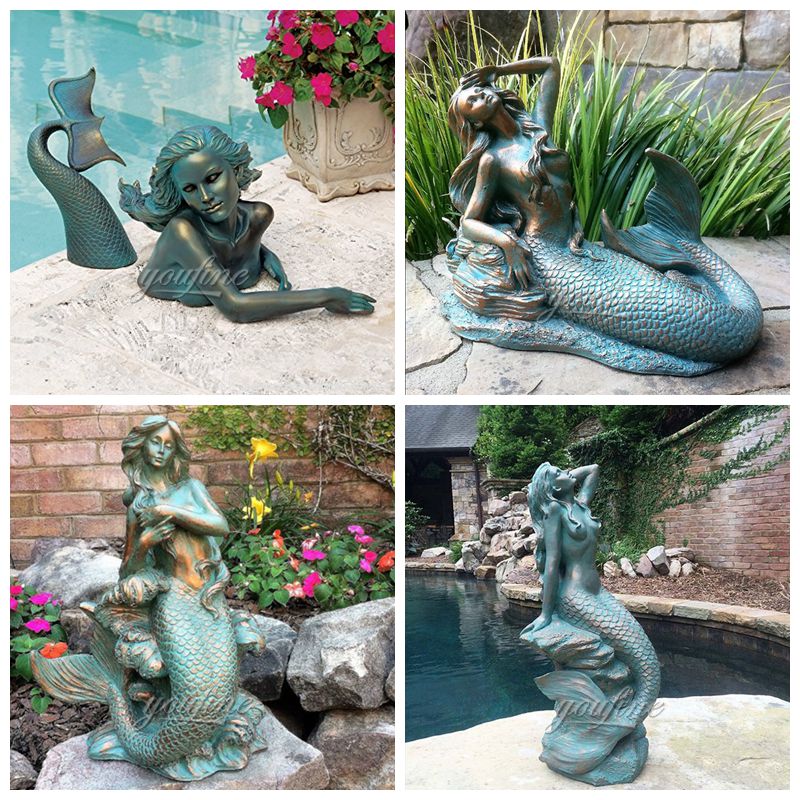 Long Lasting Beauty
Many customers are interested in fairy tales. Although the characters are not exist in reality, we could help you bring them into the sculpture. In this way, they will exist for a long time. Our sculptor has more than 30 years of experience in bronze sculpture, please give us peace of mind if you also need a Two Parts Bronze Mermaid Sculpture.

Professional Factory
We have our own factory and many professional staff. We would provide you with photos during the production process and continue to produce them with your consent. No matter where you are, we would be delivered to you on time.
Give us trust, give you satisfaction. YOUFINE could making your dream a reality.