Details of Stainless Steel Abstract Sculpture
This
stainless steel abstract sculpture
for sale is one of YouFine's most popular modern sculptures, and it has an irregular curved shape. This large stainless steel garden sculpture has a remarkable modern style, and its abstract design adds more mystery to this sculpture and attracts more people's attention. More importantly, this
abstract sculpture
for sale is a mirror effect sculpture, when the sculpture is placed in the open sea or garden, it could reflect the surrounding scenery in multiple directions. This effect could add more artistic effect to the sculpture and play a better decorative role.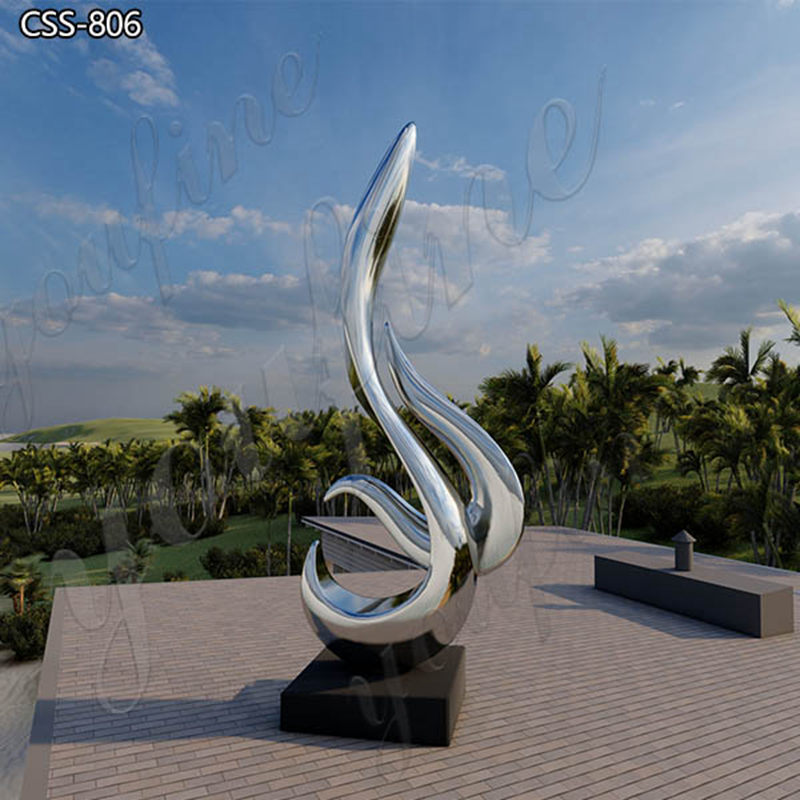 Quality Assurance of Sculpture
YouFine has many advantages in making stainless steel sculptures, in terms of quality, we use high-quality 304 stainless steel and 316 stainless steel materials to make these large modern sculptures. These two stainless steel materials have many advantages in making sculptures. The most important thing is that these two stainless steel materials have good resistance to high temperature, water, and atmospheric corrosion. Many customers are located in locations where there is a lot of rain and fog or hot weather, and our stainless steel sculptures could be placed in most outdoor environments for a long time. Our stainless steel sculptures could effectively avoid rusting or deformation problems and have a collection value.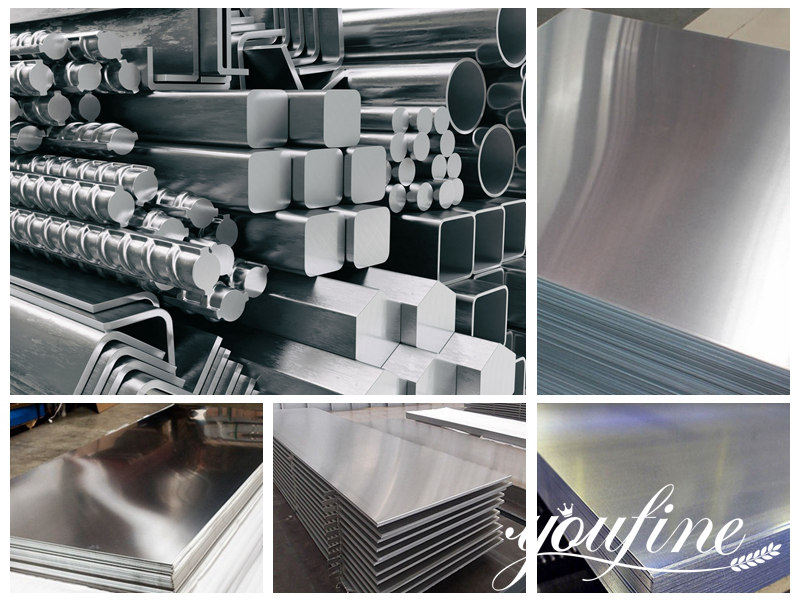 Surface Effect of Stainless Steel
YouFine's
stainless steel abstract sculptures
are appreciated by many customers, although each customer's preferred finish is not identical. We could use a high polish, matte brushed, painting, spray, and coated plating to name a few. Different finishes could create different sculptural effects. This
stainless steel abstract sculpture
was highly polished by our master to give it a mirror finish. Generally speaking, the mirror effect is very suitable for modern outdoor abstract sculpture.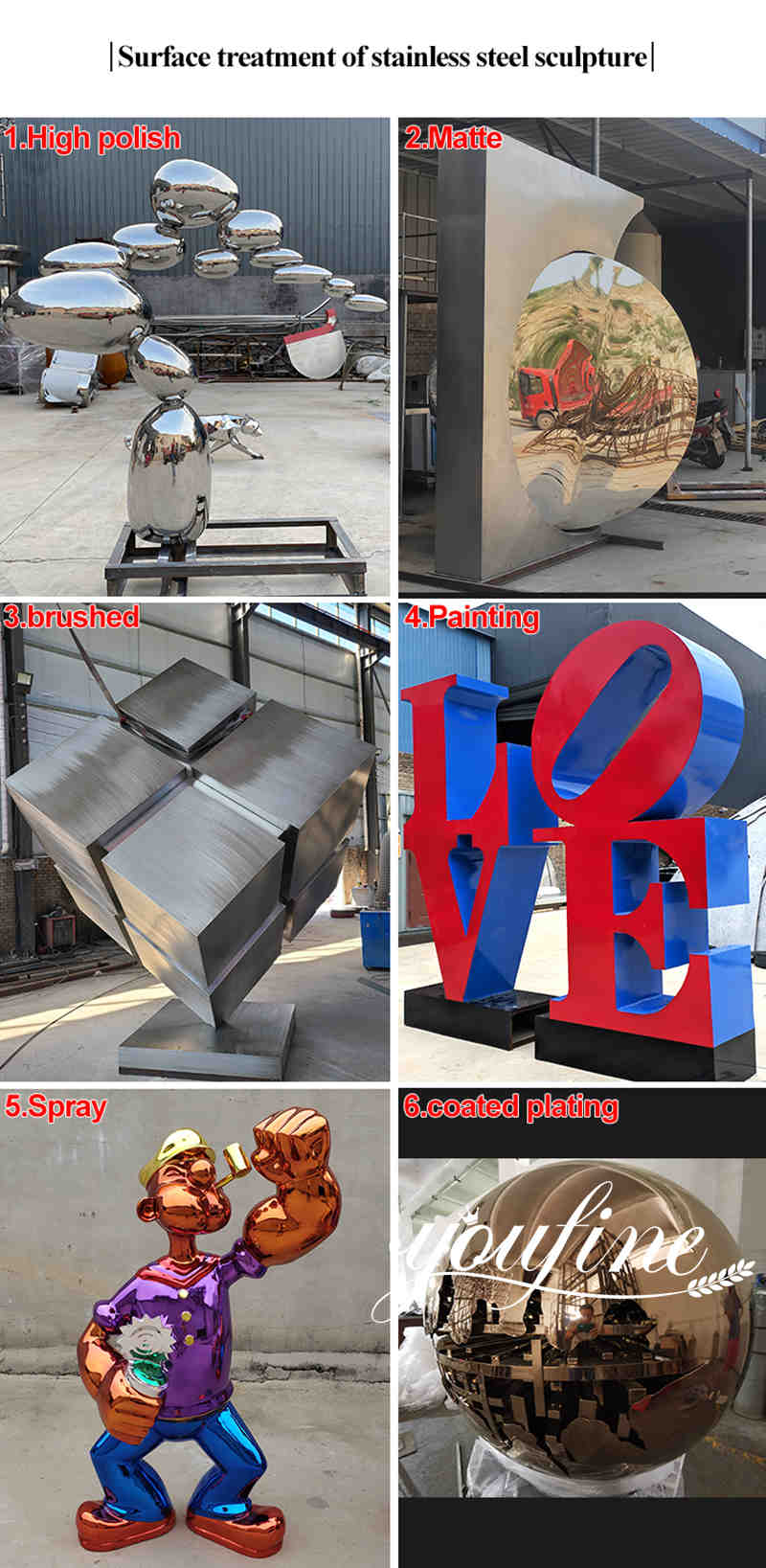 More Options for Stainless Steel Abstract Sculptures
YouFine is a professional stainless steel sculpture supplier, we have been dedicated to the innovation and development of stainless steel sculptures for 39 years. First, YouFine has a dedicated team of designers, and each year our professional designers work with our sculpture artists to innovate and improve the sculpture. This way we could provide more quality stainless steel sculptures to our customers. In addition, we support the customization of sculptures in terms of size, color, or material. YouFine could provide you with any service you need, and our aim is to provide the most comprehensive customization service for our customers.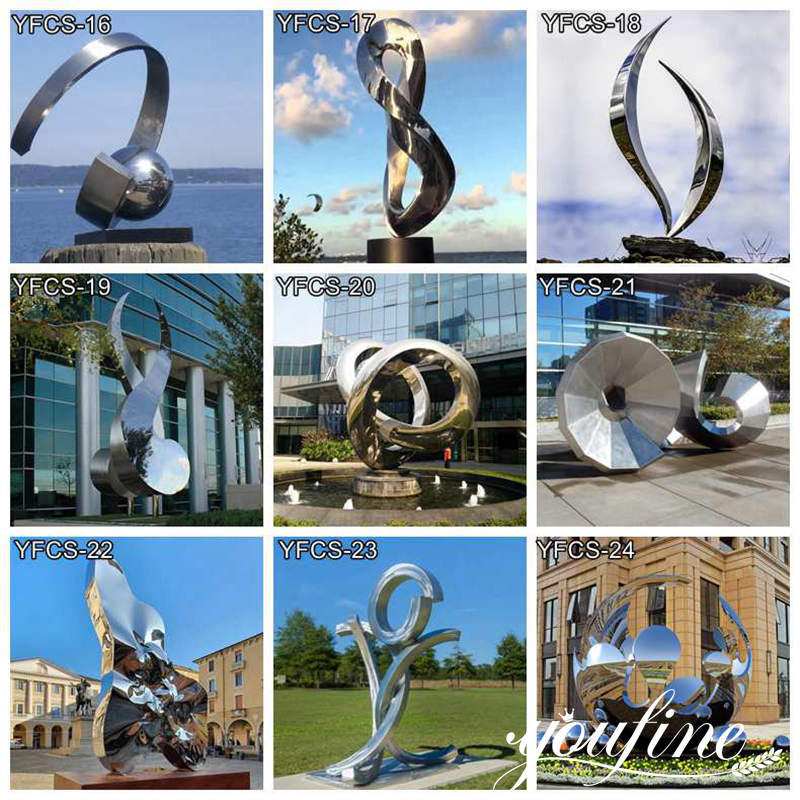 YouFine is a professional sculpture supplier, and we believe you could pick the sculpture artwork that you are satisfied with. If you want to experience the charm of sculpture up close, please feel free to contact us for consultation.