The Beauty of Bronze Ballet Dancer:
This is a pair of very classic ballerina fountain sculptures, very decorative and stylish. Their arms are outstretched and their toes are padded. This is a classic ballet move.
All our bronze sculptures are entirely well-cast using traditional lost-wax casting techniques and high-quality bronze materials only. This method of casting statues ensures pristine quality and vivid detail.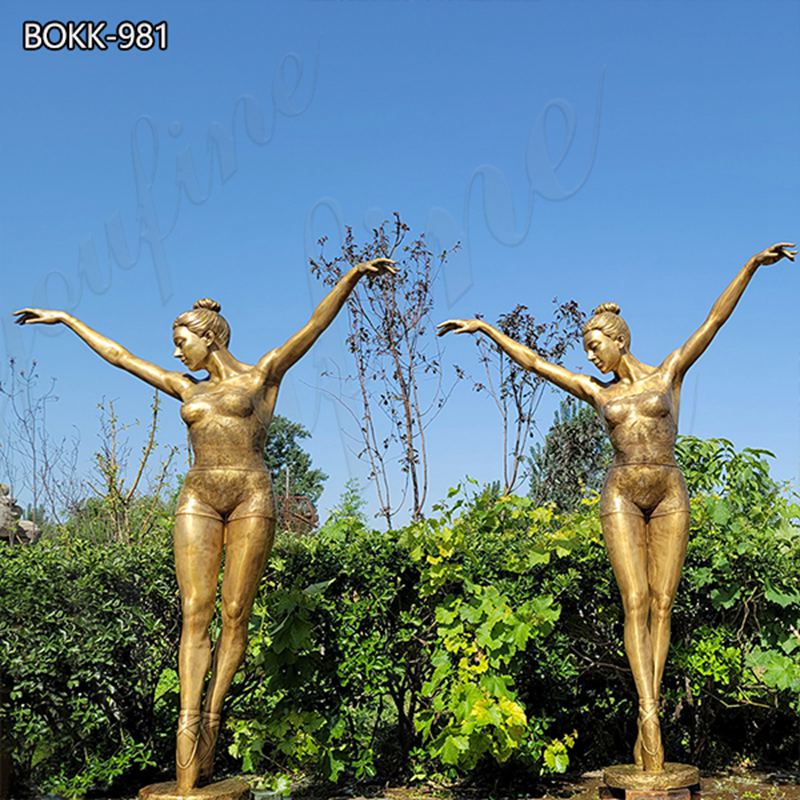 Various Styles of Bronze Ballerina Sculptures:
YouFine offers a large selection of bronze statues and fountains perfect for indoor and outdoor use.
As for the bronze ballerina statue, we also have many different bronze dancer sculptures, including the famous bronze ballerina statue degas, the bronze sculpture of the modern dancer, etc.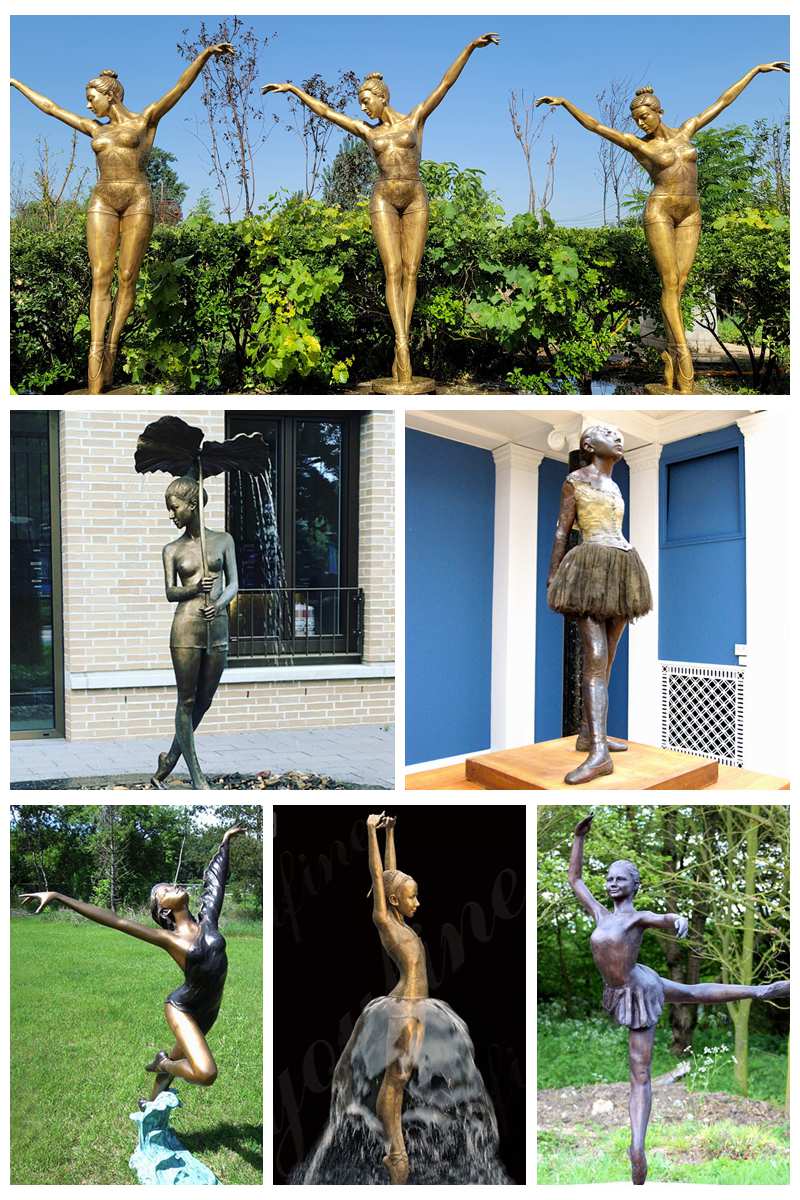 Custom Design:
The set of bronze ballerina fountains has been individually made by experienced and top craftsmen and designers. It meets the high-quality standards of YouFine.
As a full-service stone and bronze statue manufacturer, we can also make any quantity of custom and gift-sized stone or bronze figurines.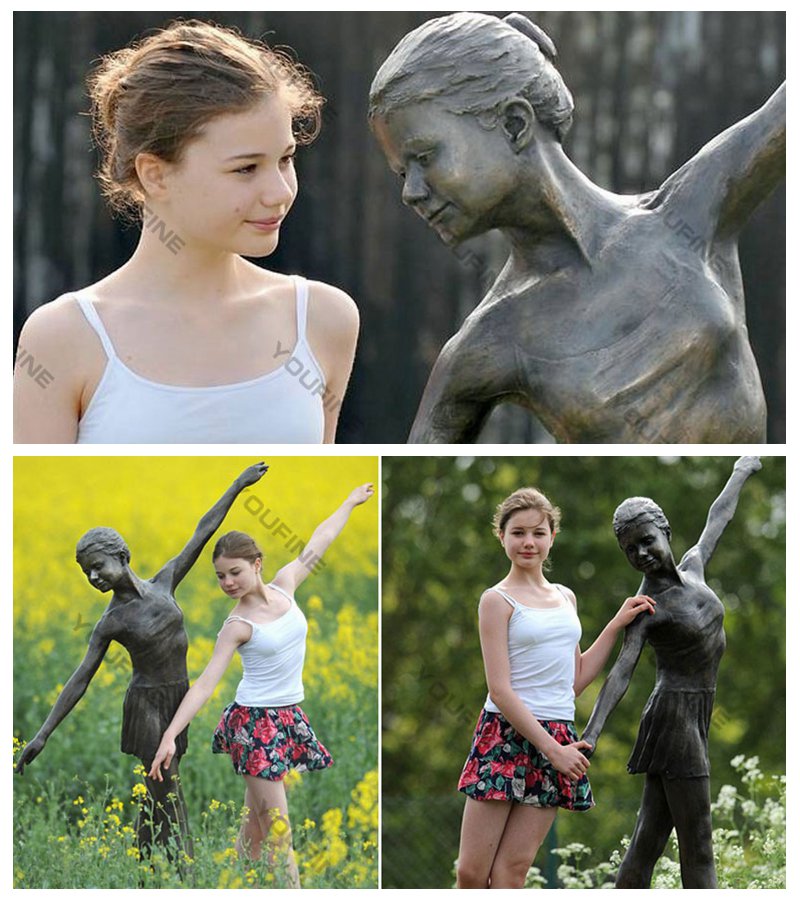 Exclusive Patina Technique:
Our bronze sculptures may also be customized in several unique patinas such as classic French Brown, Verdigris, and Italian Green as well as other custom finish options.
Certainly, YouFine's patina level is the best in the industry. All bronze sculptures are capable of showing a beautiful luster in their natural environment.
In addition, we will provide professional guidance on the care and cleaning of bronze sculptures, to prevent a patina from forming.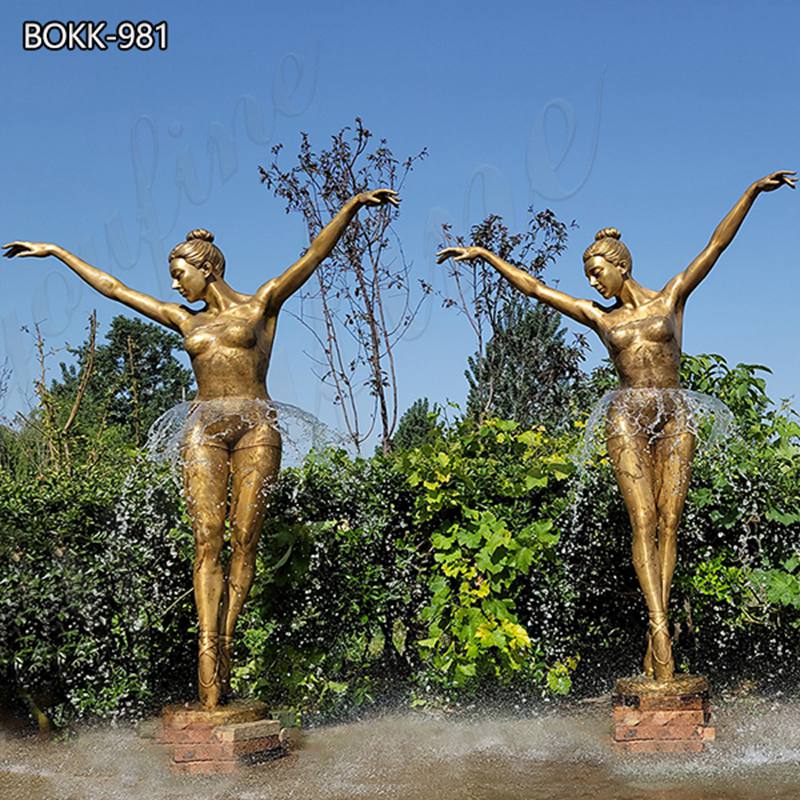 For 40 years, YouFine has provided superior
bronze sculptures
and bronze garden fountains to clients all over the world. Reach out to us for more information about the beautiful bronze sculpture and fountain selection or custom sculpture project.