Metal Water Fountain Introduction
This large metal water fountain is one of the most popular fountain shapes this summer. It consists of three shape-C rings, stacked together one by one. It would look more awesome when the fountain is running. What's more unique is that the nozzles of each metal circle are facing different directions, which ensures that people could enjoy the unique and beautiful water view from any angle. If you want such an exquisite metal water feature in your garden, please do not hesitate to contact us for more information.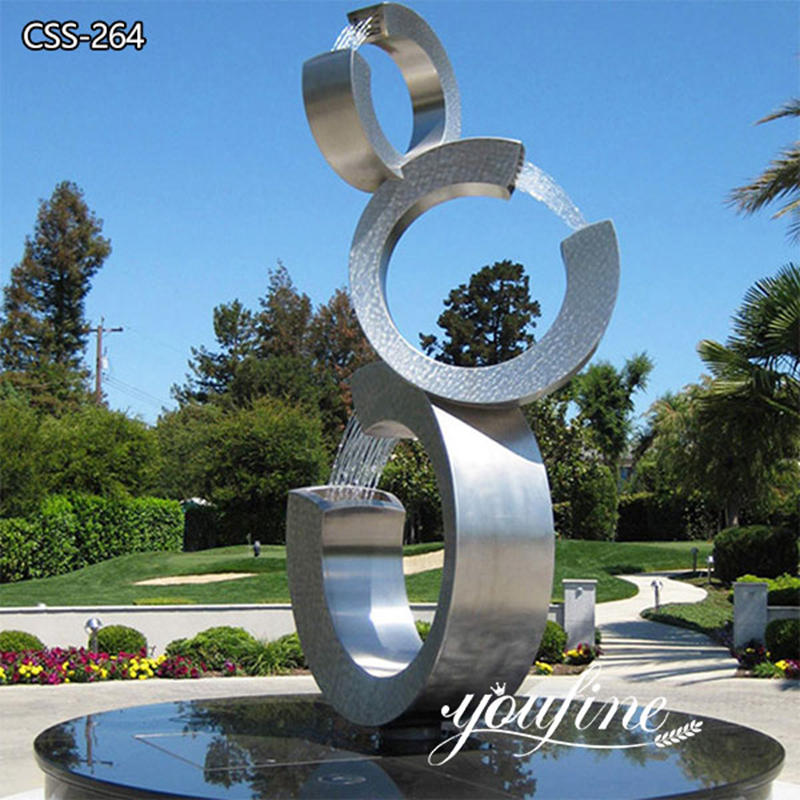 Professional Designer Team
YouFine factory is very good at making beautiful and practical
stainless steel fountain sculptures
. In fact, YouFine has many years of experience and advantages in making metal fountains. What is worth mentioning is that we have professional product development and design team. 
Our masters can dig out the styles of stainless steel sculptures that customers around the world like through market research, and make improvements and innovations. Therefore the stainless steel sculptures sold by YouFine almost always become explosive products and industry standards.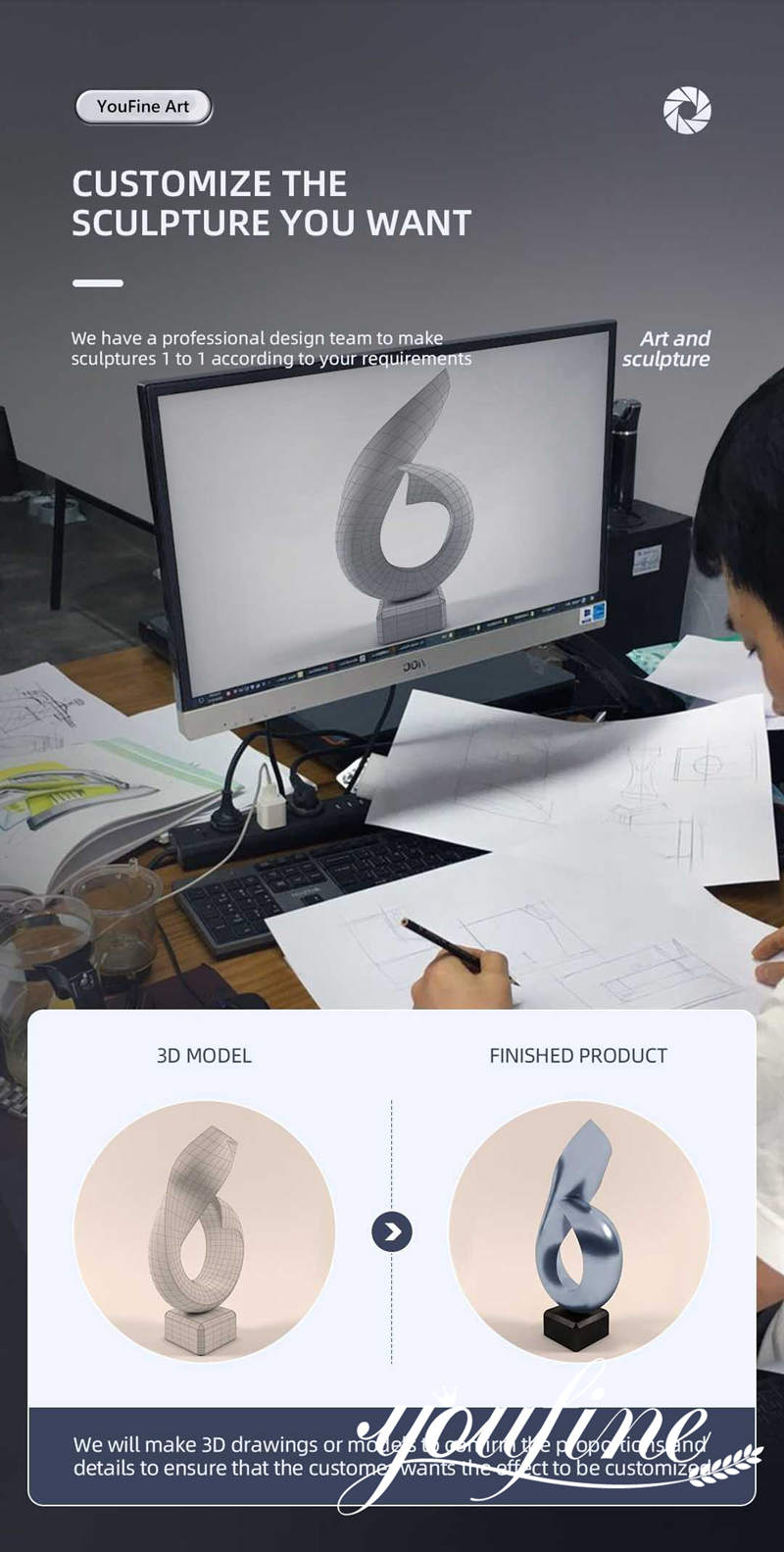 Quality Assurance
YouFine factory has been committed to sculpture quality improvement and guarantees for 39 years, and our modern stainless steel water fountain is made of high-quality 304 and 316 stainless steel materials. These two materials have good resistance to air corrosion and rust, so they could effectively reduce the damage of long-term exposure to outdoor air and better adapt to the needs of water sculpture for water resistance. In short, we could guarantee that the stainless steel water fountain you buy has both ornamental value and collection value.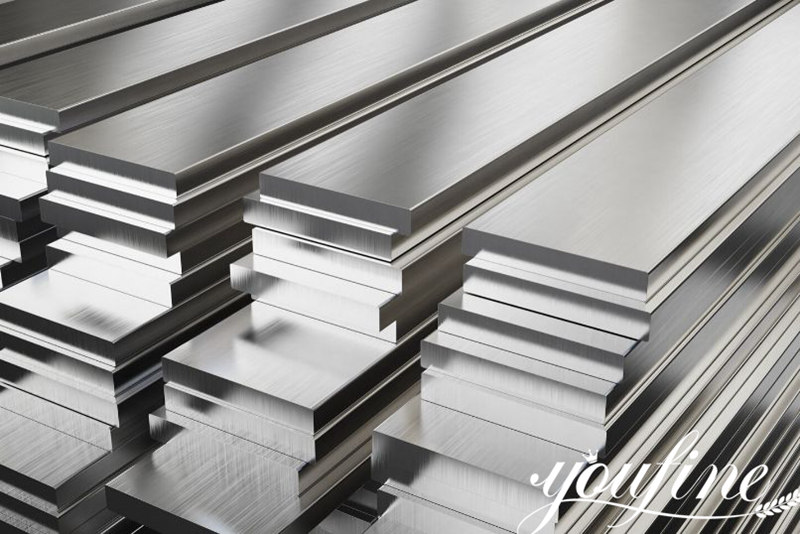 More Choices for Water Feature Fountains
If you need this stainless steel fountain sculpture, we would provide you with detailed information about it. In addition to this large metal fountain, we also make more types of fountain water sculptures for you to choose from. Also, YouFine supports a customization service, you could choose the size, shape, water outlet, color, and material of the sculpture according to your needs. Now is the best time to buy a water fountain, we would offer discounts and gifts to VIP customers, come and order now.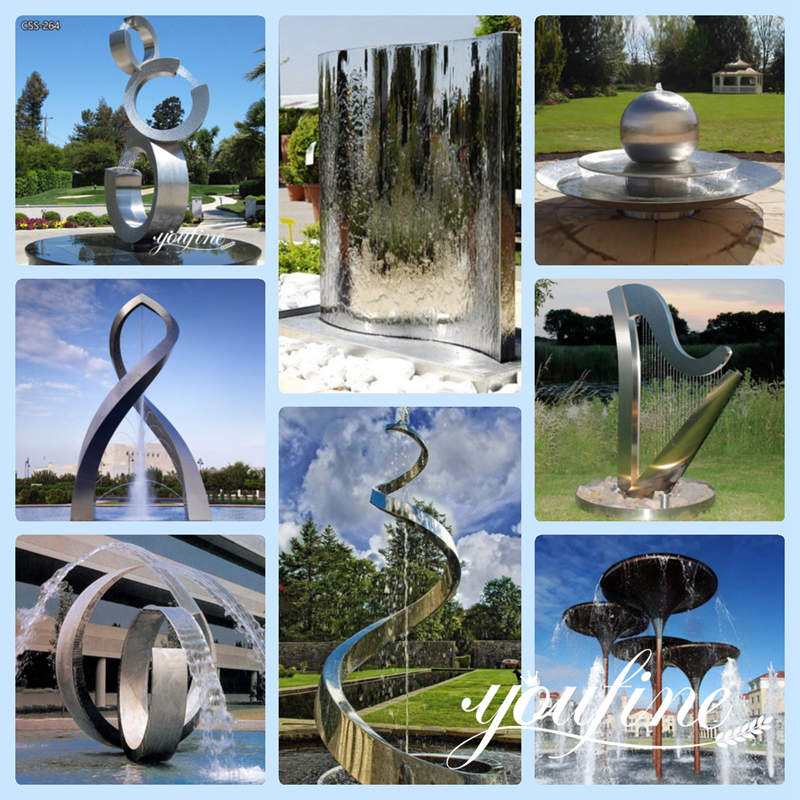 YouFine is a professional and responsible sculpture supplier, we would provide you with all the information you need for your reference. Hurry up to experience the fun of one-stop shopping.