This stainless steel eagle sculpture was created by the designers of YouFine, and it is an almost realistic reproduction of the shape and appearance of a wild eagle. This stunning work of art captures the beauty and power of wild eagles in nature, and they are perfect for adding a touch of elegance and sophistication to any outdoor space.
The detail of the stainless steel eagle sculpture is achieved through careful forging techniques, and YouFine's experienced craftsmen combine traditional and modern techniques to create realistic and high-quality sculptures.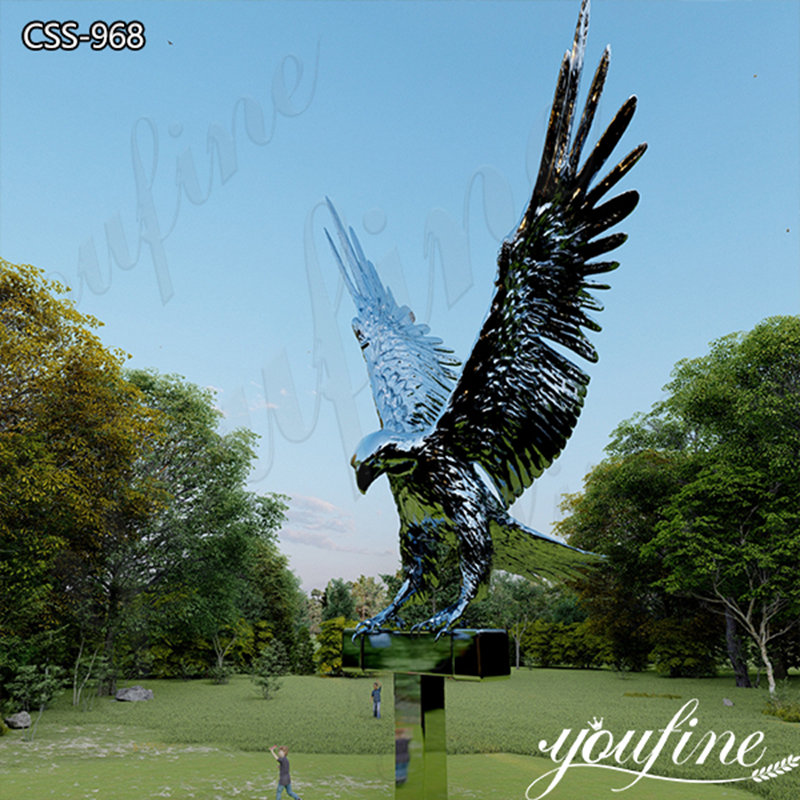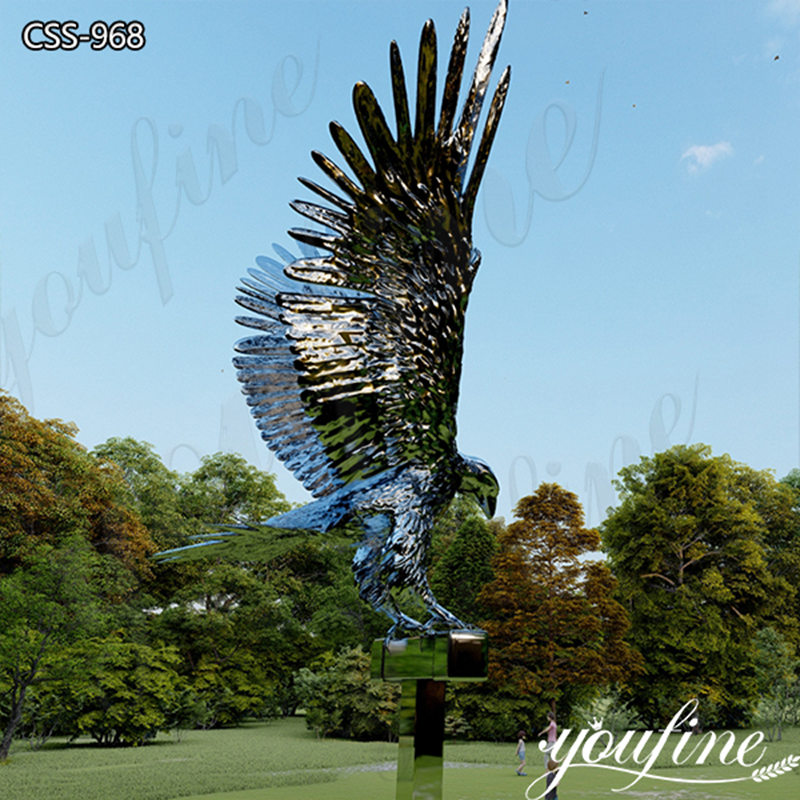 Various Styles of Stainless Steel Eagle Sculptures:
YouFine as a top stainless steel sculpture supplier, we are able to provide different styles of stainless steel eagle sculptures. Each metal eagle sculpture has different characteristics, showing the wild beauty of stainless steel eagle sculpture and the personality of different species of eagles.
Common styles include abstract styles, geometric line terms, and minimalist sculptural shapes.
This type of realistic design stainless steel eagle sculpture has amazing details. We could make out the intricate and beautiful feathers, flexible claws, and sharp eyes on the surface of the eagle.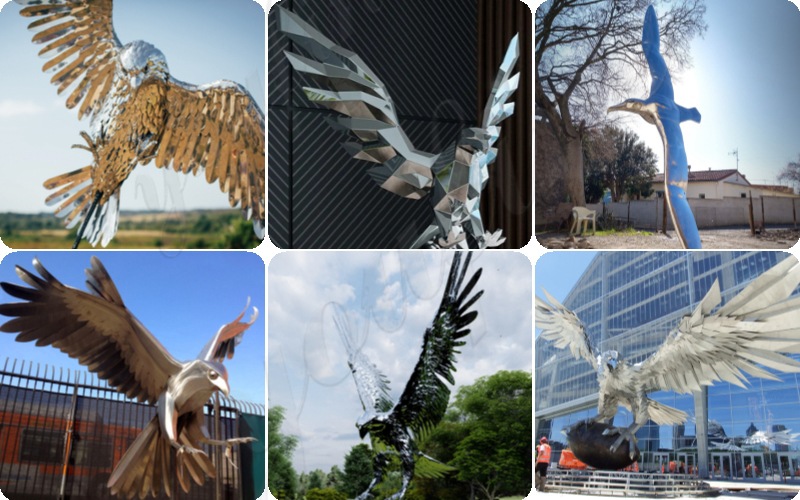 YouFine's Original Stainless Steel Animal Sculptures are Designed to Recommend:
At YouFine, we specialize in creating beautiful and unique stainless steel animal sculptures. These animal sculptures are mirror-polished design stainless steel sculptures. Any animal sculpture you want YouFine could create for you.
Different shapes of stainless steel animal sculptures could bring different decorative effects to your space and add an artistic touch to your environment.
Our original stainless steel animal sculptures include a variety of sizes and styles, though contact YouFine for more creations and designs.
Decorative Effects of Large Metal Eagle Sculptures:
One of the most impressive features of the large metal eagle sculpture is its ability to create a spectacular and grand effect in any outdoor space. 
These stunning pieces of art would undoubtedly create a sense of artistry in your garden, patio, or outdoors, capturing the attention of anyone who sees them.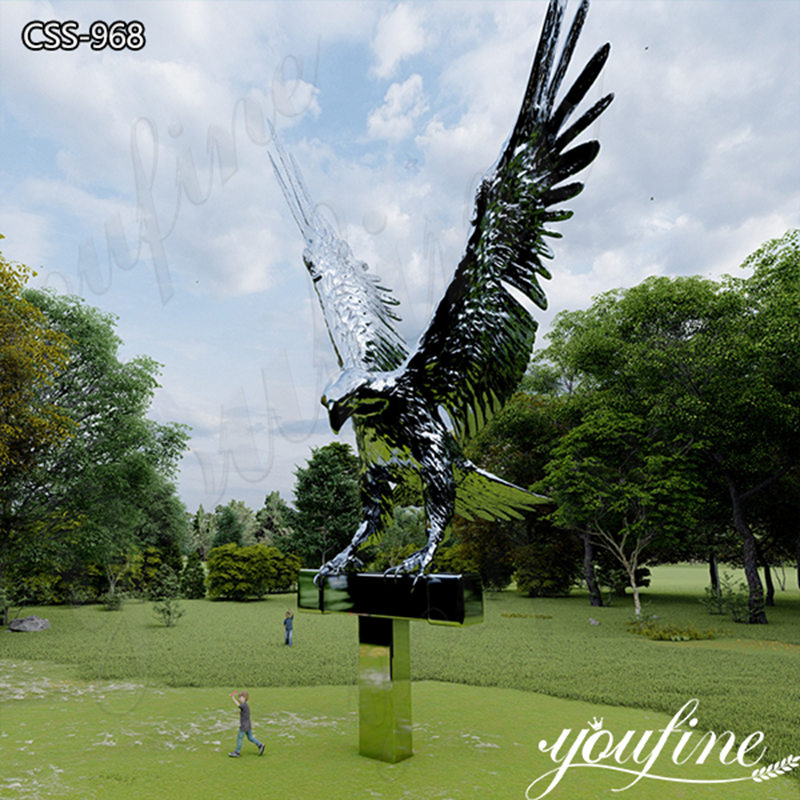 YouFine is fully committed to creating
stunning sculptural artwork
for you. If you are looking for a suitable metal animal sculpture for your garden, contact YouFine to enjoy our customer service.