The Standing Angel with Laurel Crown Marble Sculpture with a crown of oak leaves on top of her head, a palm branch in her left hand and the same crown in her right hand, she walked forward as if to give it to Victor. Her clothes were elegant and elegant, with a sense of queen's nobility and feminine tenderness.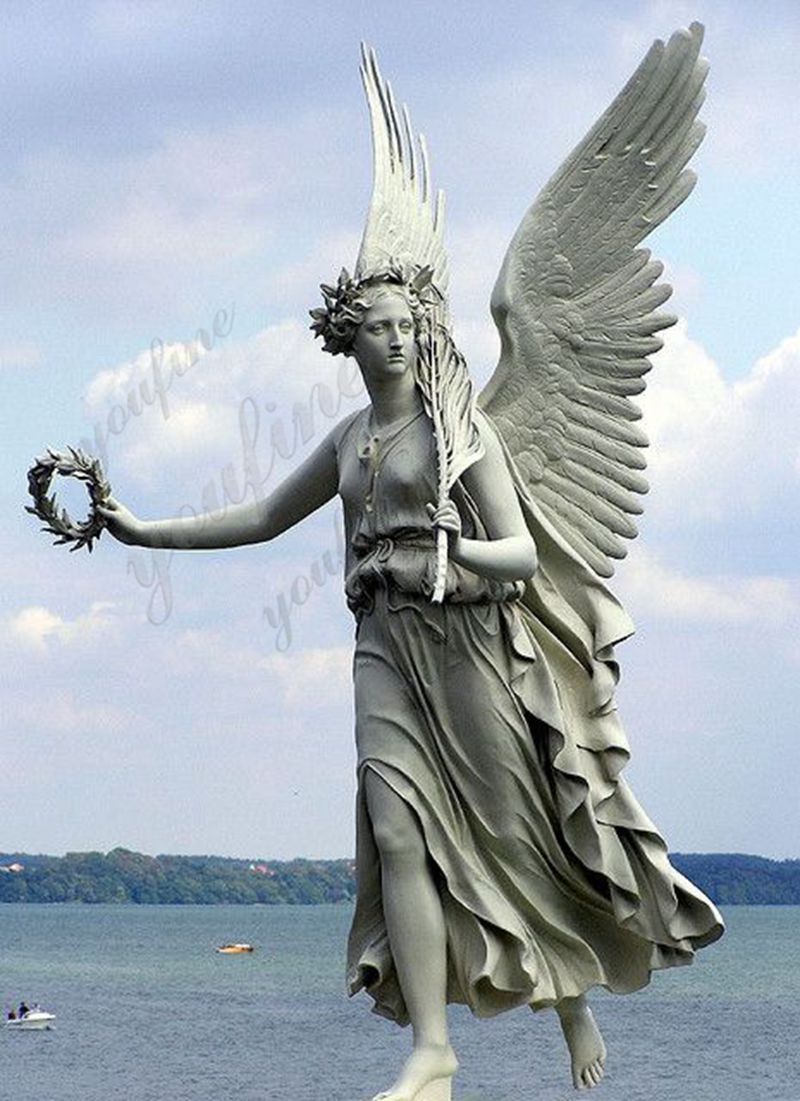 The wings of the Angel with Laurel Crown Marble Sculpture are open, noble and elegant. Imagine if you put her in your garden or memorial, it must be very noticeable, but it also gives a noble and quiet feeling.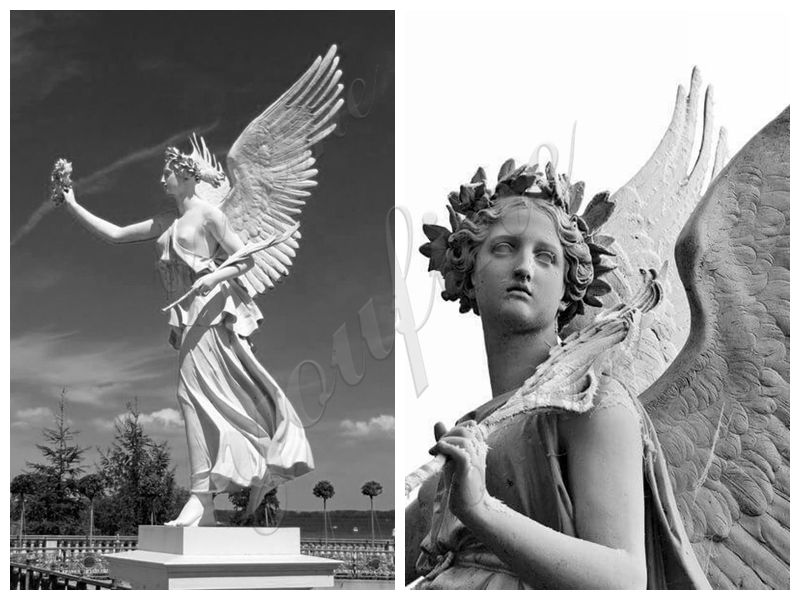 Customized Service
We could make the Standing Angel with Laurel Crown Marble Sculpture according to the pictures, designs and sizes you provide. We have an experienced marble sculpture team, and we could also customize the design and size. Our products are more suitable for modern style decoration, including outdoor gardens, squares, shopping malls and hotel decoration.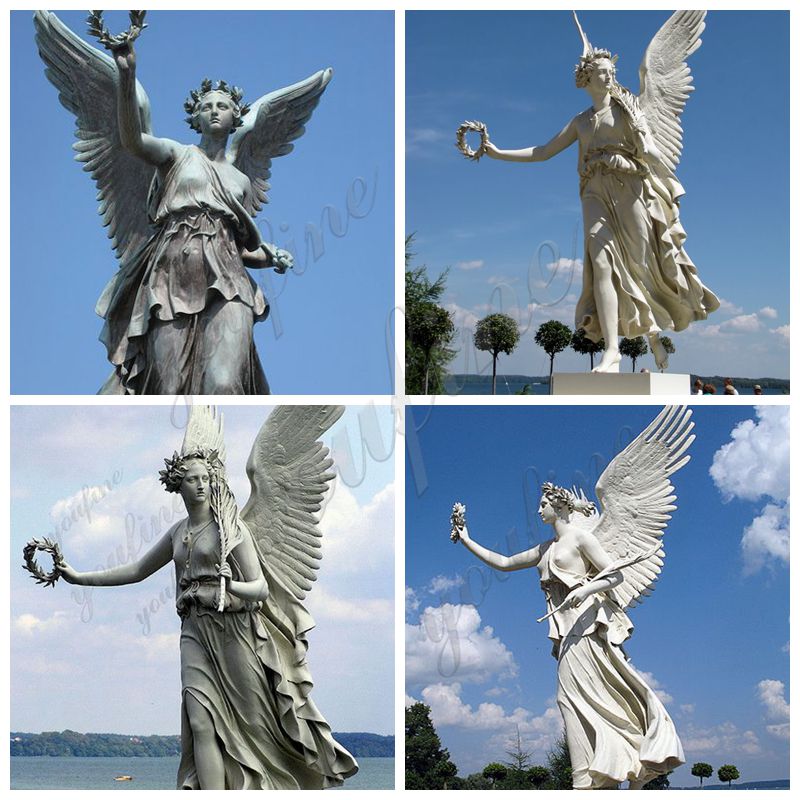 The Highest Standard of Customer Service
Our motto is quality, value and the highest standard of customer service. Every kind of sculpture has a story. Every product is made with the highest craftsmanship. We pay special attention to details and design, and make it affordable to the public.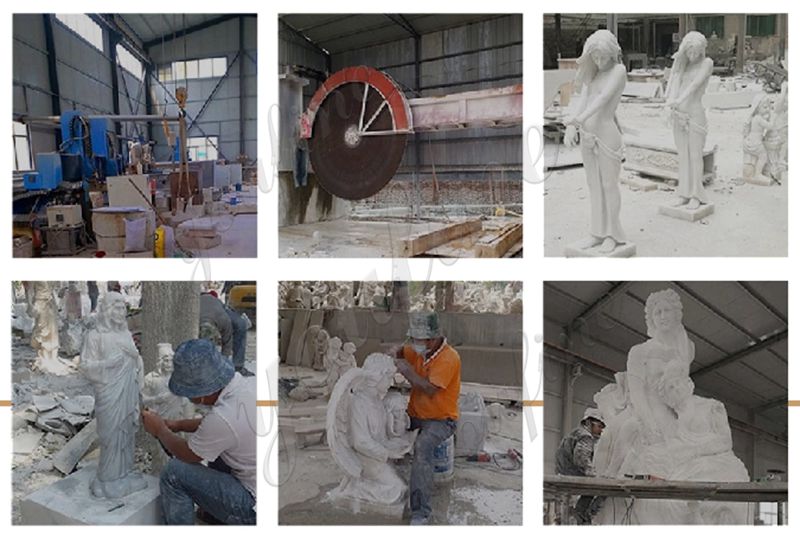 Advantages of This Statue
The Angel with Laurel Crown Marble Sculpture also has many advantages. Firstly, it is almost an immutable product. It is neither afraid of heat nor cold. Secondly, natural stone sculpture is a kind of luxury special sculpture, its natural beauty and aesthetic characteristics are always several levels higher than any concrete, adhesives, gypsum. Why don't you try to contact us for more information?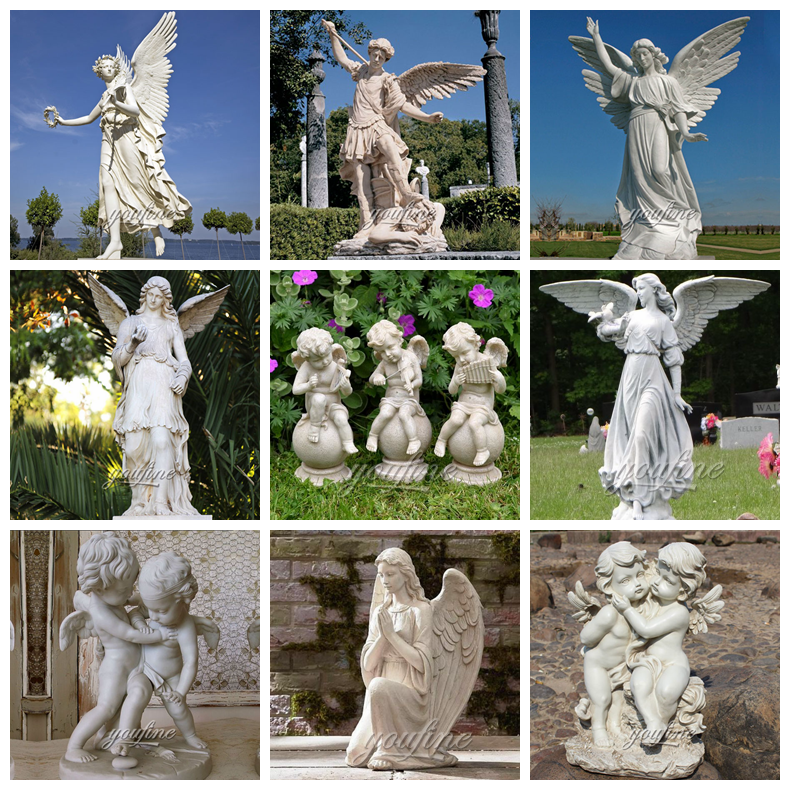 If you have any questions about Angel with Laurel Crown Marble Sculpture , we would be your best choice. Please contact us!