The lion is known as the king of beasts in China. It is a beast that is endowed with magical power like a unicorn. And bronze lion statues are also common auspicious beasts in Chinese folk culture. The use of bronze lion statues as decorative objects has many meanings.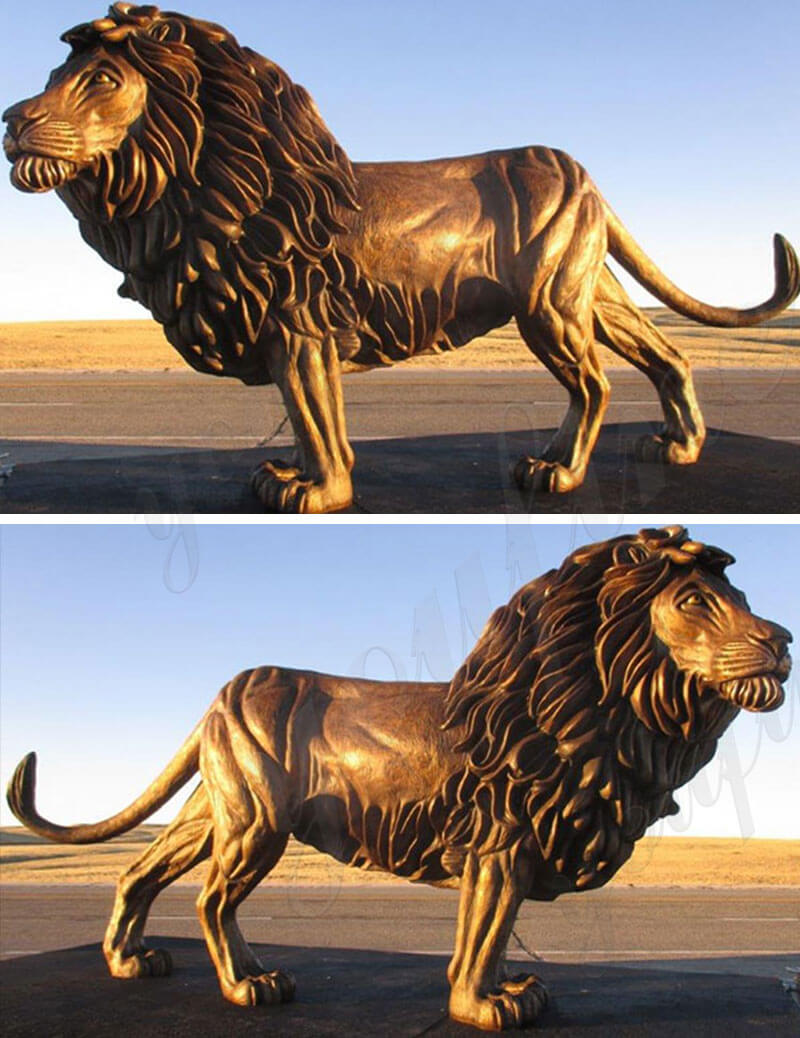 Many friends choose to place a pair of bronze lions in front of their house or at the entrance to the hotel, which symbolizes honor and strength. It also protects the sanctity.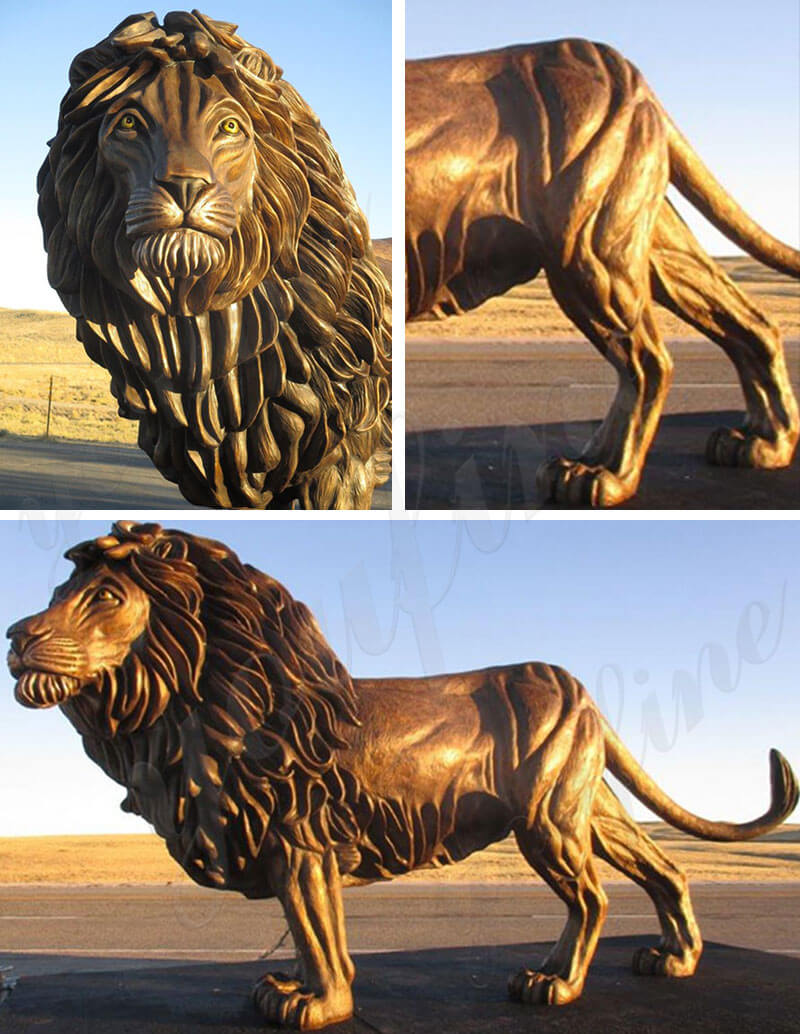 About the Production Process of Bronze Lions Statue
The first is to design the overall concept of the copper lion, and then cast the bronze lion sculpture according to the pattern, and then make the mud mold, which is convenient for us to finalize. If there is any problem, we can change it on the clay.
Then use the traditional lost wax technology to turn over the mold, we poured copper water into the turned abrasive, cooled and then took out the copper for welding, polishing, grinding, and coloring.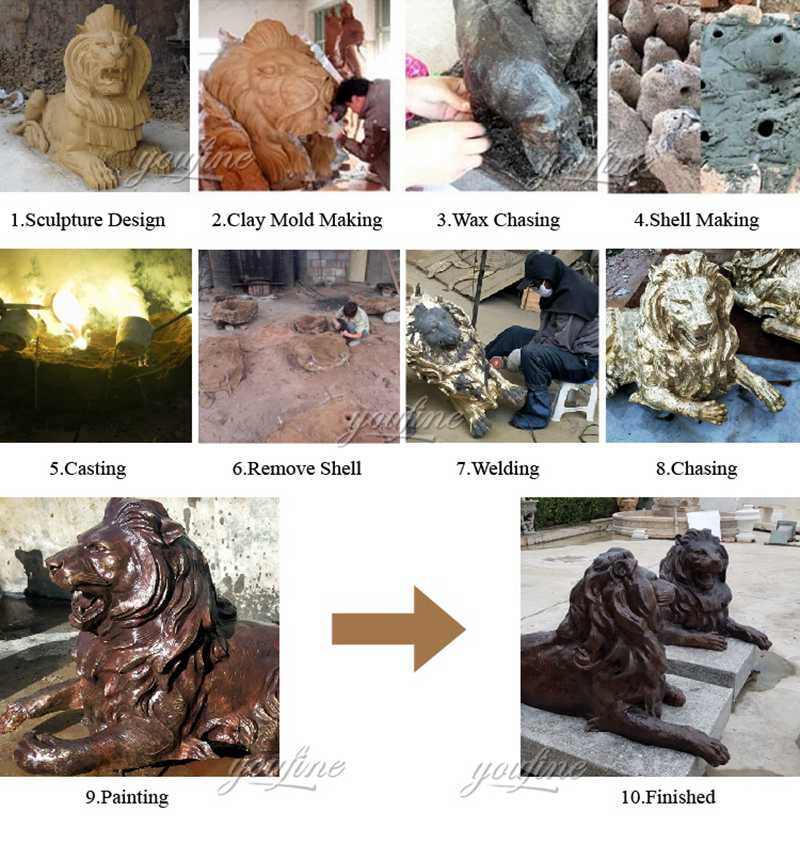 Each bronze sculpture is made from at least eight complex and rigorous craftsmanships. These processes include traces of traditional processes and modern precision casting techniques.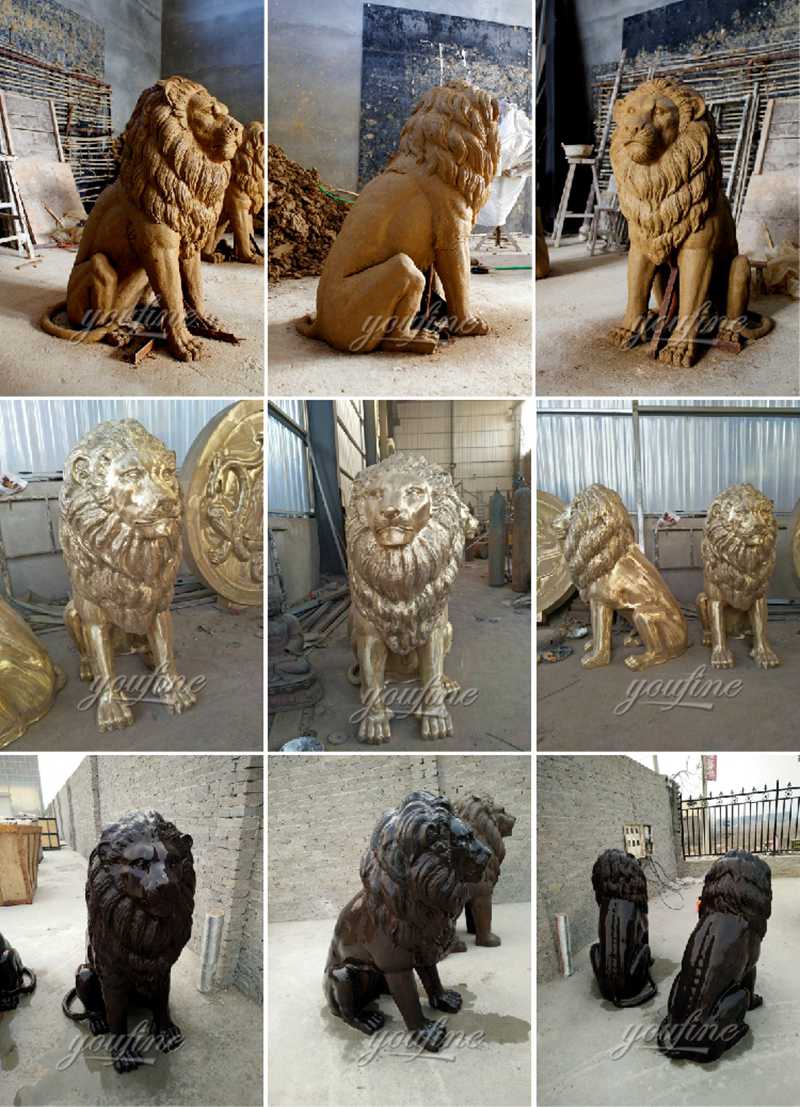 Professional Bronze Sculpture Factory
We are a professional bronze sculpture factory. We have a lot of 
bronze lion sculptures
 to choose from. We also support customization in a variety of sizes. Whether it's size or color, you can come up with your ideas and we will do it perfectly.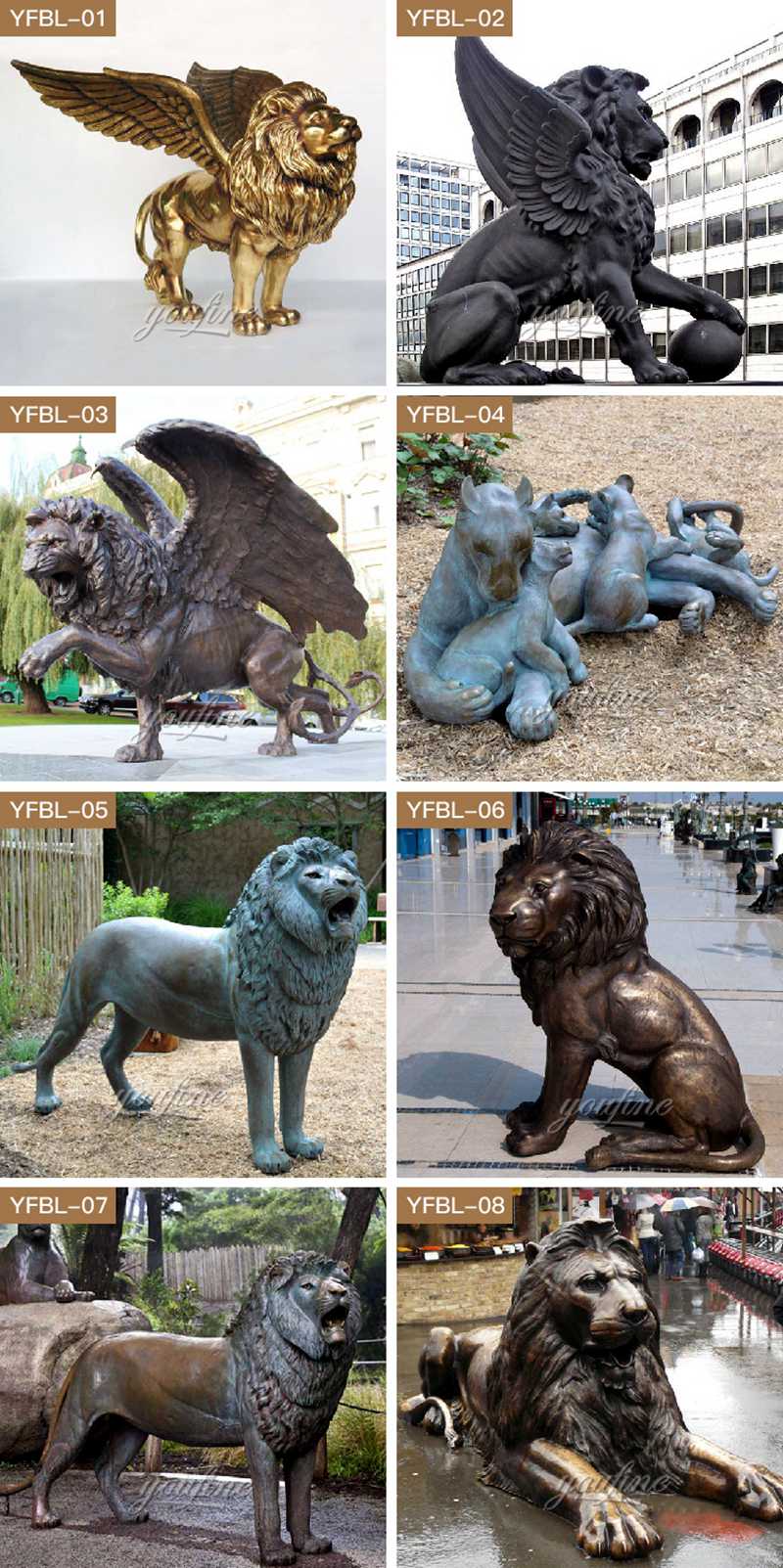 If you would like to see more product details or need a quote, please send us an email or leave a message, tell us the number you like, we will reply you more details.