This bronze Melancholy sculpture depicts a sad figure. His body is bent downward with a huge hole in the middle.
When seeing this grief sculpture, people could not help but be infected by his emotions inside. More and more people are recognizing this bronze sculpture. Because the melancholy and sadness expressed by this Albert Gyorgy sculpture make many people empathize with it.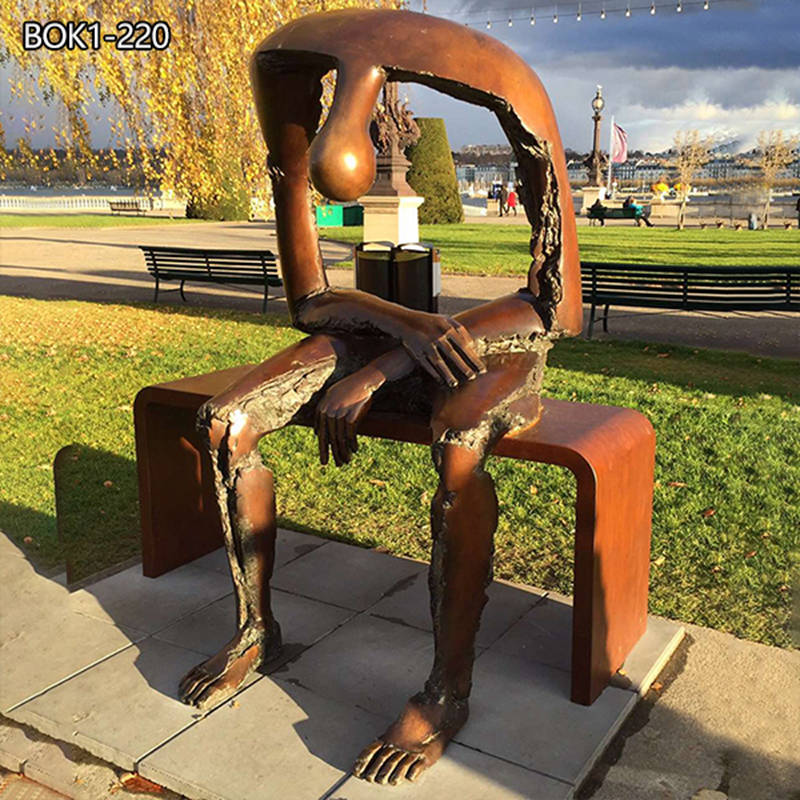 More Albert Gyorgy Sculptures:
Different people have different interpretations of Melancholy sculpture. When you are lonely, painful, and sad, if you look at yourself, you could find light and happiness. Just like this grief sculpture, from the blankness, we actually see the vast view and light outside.
Here are some other Albert Gyorgy sculptures to look at.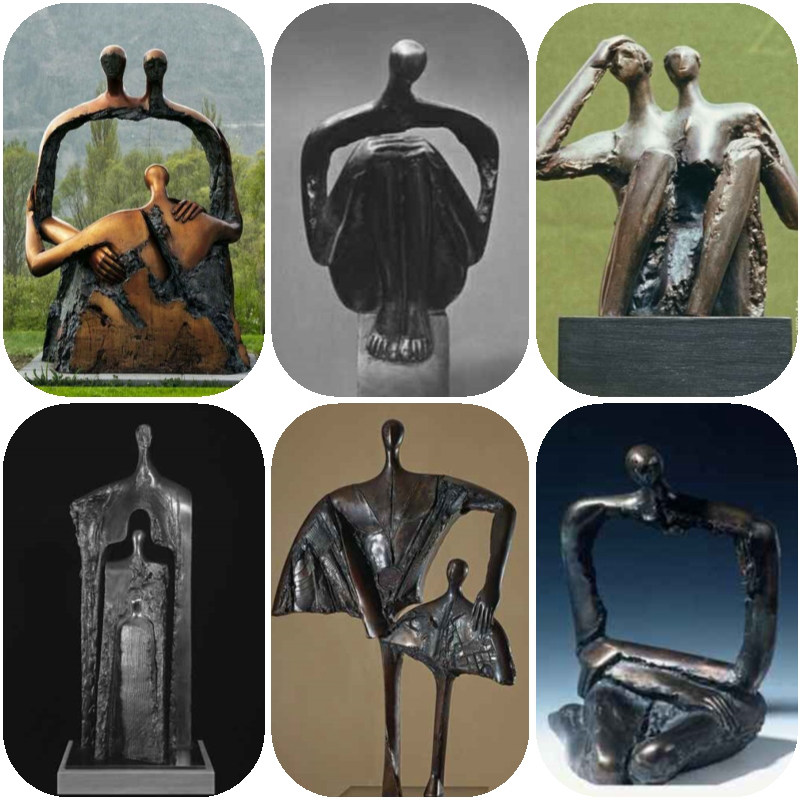 What is Melancholy Sculpture?
The artist Albert Gyorgy was deeply saddened by the loss of a loved one, and he created this bronze Melancholy sculpture to express his feelings. The blank space in the middle of this sculpture may express the emptiness and loneliness that many people feel inside. Even though the cause of sadness differs for each person, the great confusion and emptiness brought by sadness are the same.
This Melancholy sculpture confronts this sad and silent emotion, which may bring people some comfort and recognition.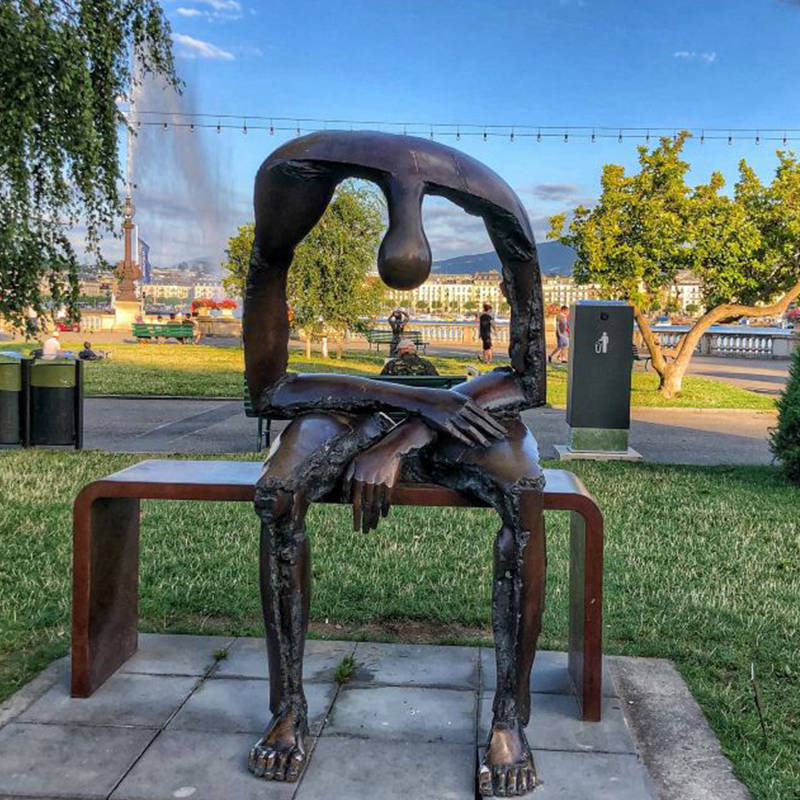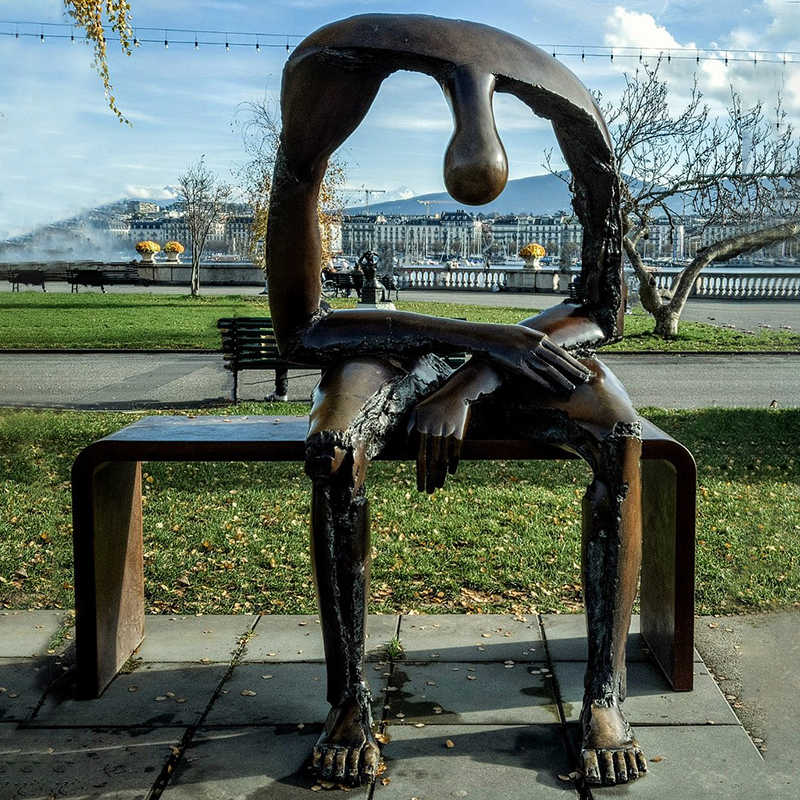 Professional Bronze Sculpture Production Capability:
YouFine has reproduced this Albert Gyorgy sculpture for many clients, and it has been well received by them. YouFine, as a top sculpture supplier in China, has been very professional in reproducing bronze artists sculptures.
For the famous Albert Gyorgy sculpture, YouFine made a 1:1 clay model. Most importantly, YouFine has been using hand-made clay models as the base, aiming to restore the details and essence of the original work deeply.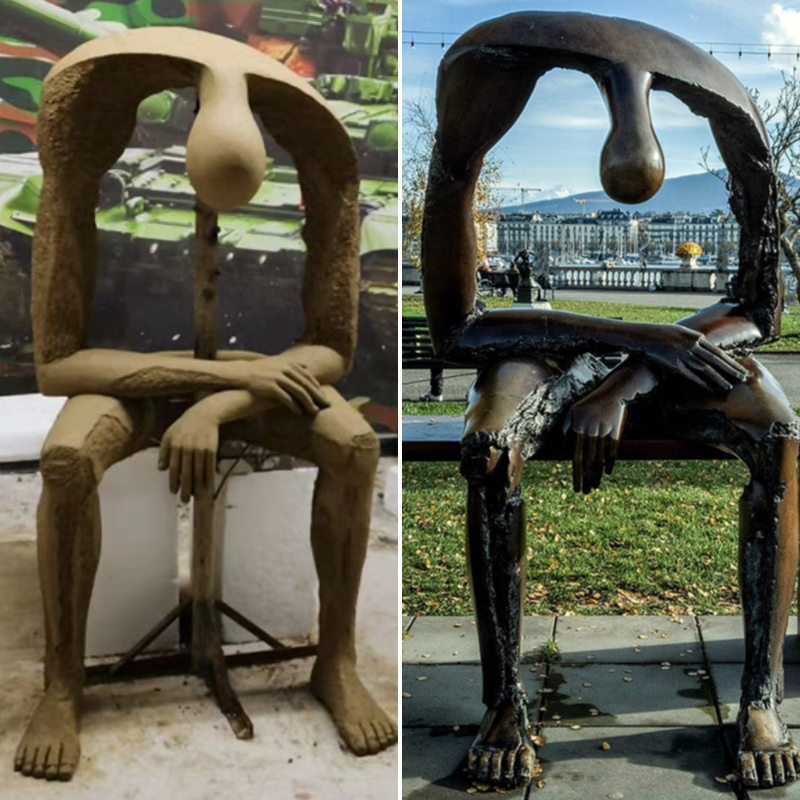 Feedback from YouFine's Client

Do you like this bronze Melancholy sculpture? The available sculpture clay models are free to use, feel free to contact YouFine for a quote and consultation for your favorite
bronze sculpture
.