Angel of the Waters Introduction
Do you know this life-size bronze angel statue? It is the masterpiece of sculptor Emma Stebbins and serves as the top decoration of the Bethesda Fountain. It is a beautiful angel sculpture depicting a female angel with wings landing on the fountain. The Angel of the Waters statue is one of the most recognizable icons in all of Central Park. So many people replicate this angel statue in their gardens.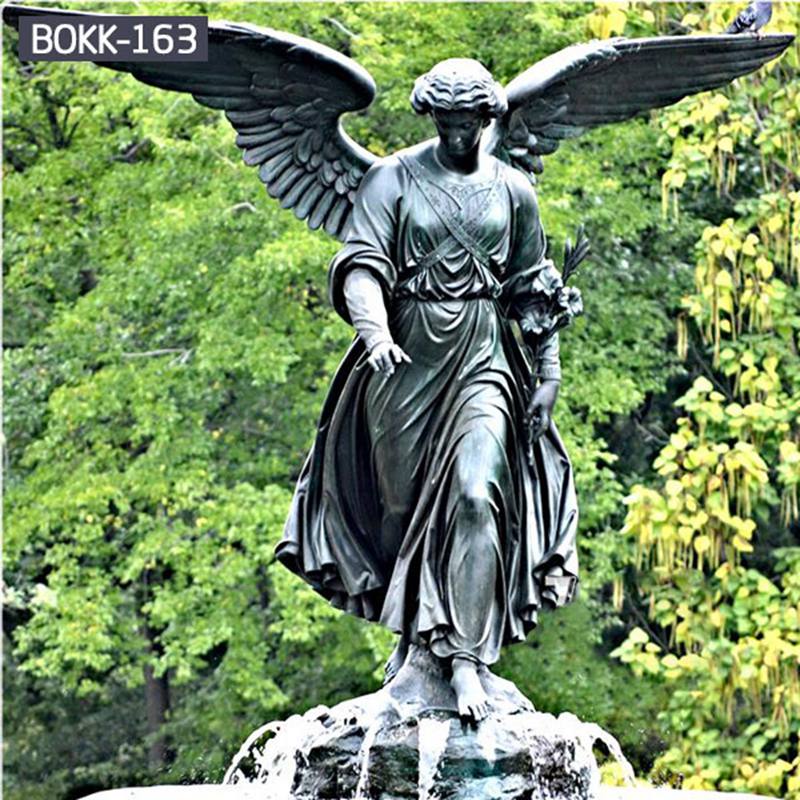 More Beautiful Style of Angel Statue for You
YouFine has a wide variety of sculpture styles, and each style offers a unique artistic experience. If you want the most comprehensive type of angel sculpture, then YouFine is well-suited to meet your needs. We could provide the most comprehensive angel sculpture styles worldwide for our customers' reference.
For example, besides this large size bronze angel statue, we also have the classic winged angel statue, famous metal statue, gold angel statue, large angel statue, and baby angel statue. And Which statue do you like best?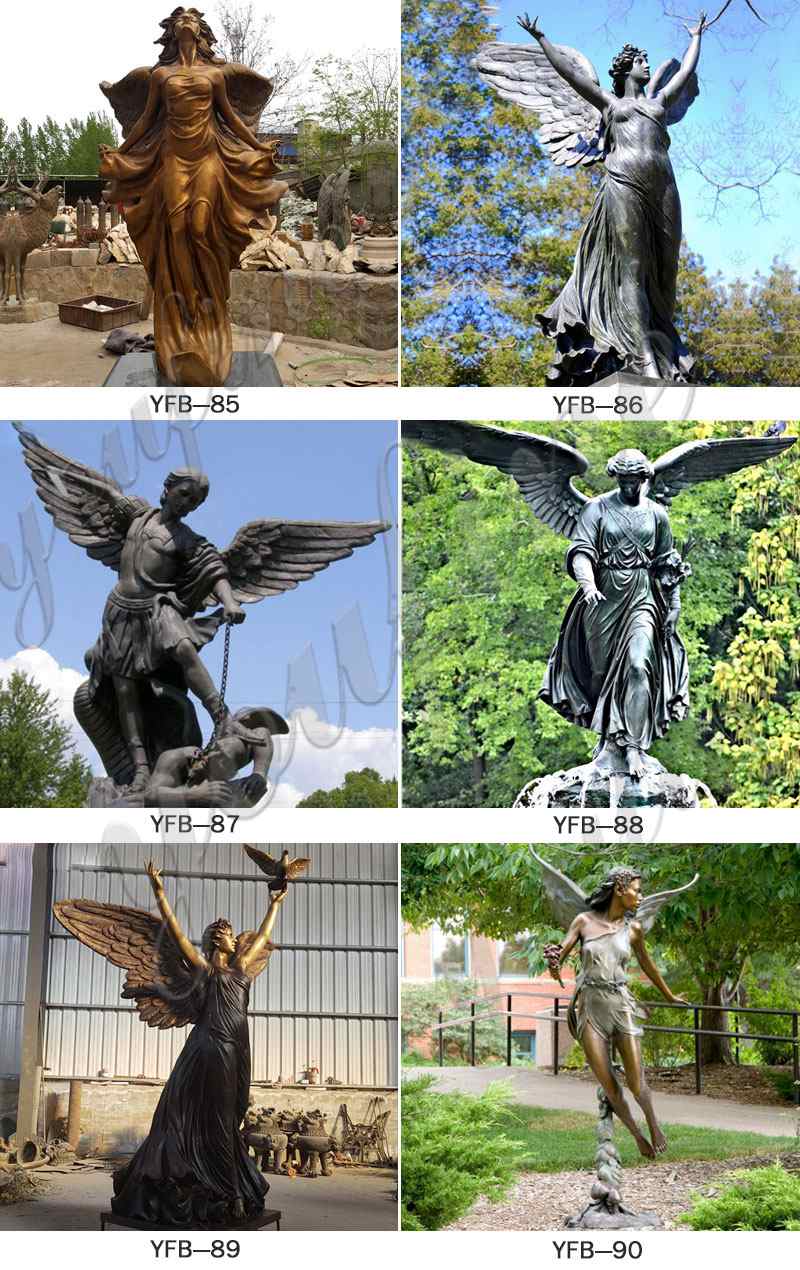 How To Make Best Bronze Angel Statue?
YouFine is the most professional
bronze sculpture
casting factory, very good at sculpture making. We make 1:1 clay molds of each sculpture to ensure the realism and beauty of the bronze sculpture. It is worth mentioning that the YouFine factory has the best clay artists in China. These artists specialize in different types of sculptures, each with at least 20 years of experience in clay sculpting. In addition to careful observation and patient sculpting, our artists listen carefully to our customers' comments to make the sculptures perfect. Because of the realistic clay molds, we could create the most beautiful bronze sculptures.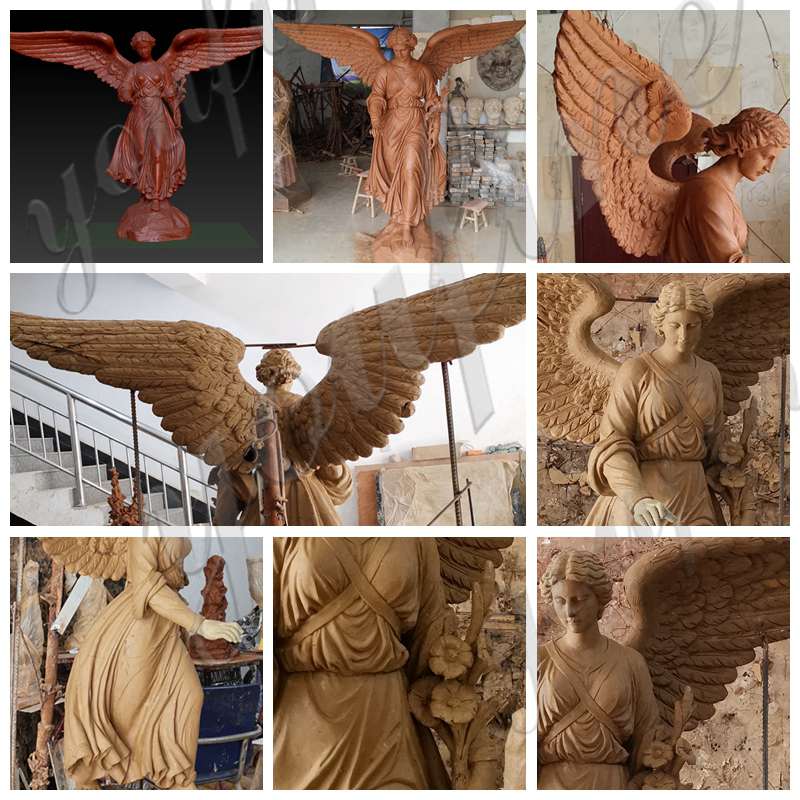 The Uniqueness of the Patina Technique
YouFine specializes in the patina technique of sculpture, and we have artists who specialize in various patina techniques, including chemical patina, painting, surface polishing, and other professional patina techniques. It is worth mentioning that our artists could precisely grasp the ratio of chemical patina. Moreover, only YouFine artists could mix the most natural and compliant colors. And the sculptures become more and more natural with time.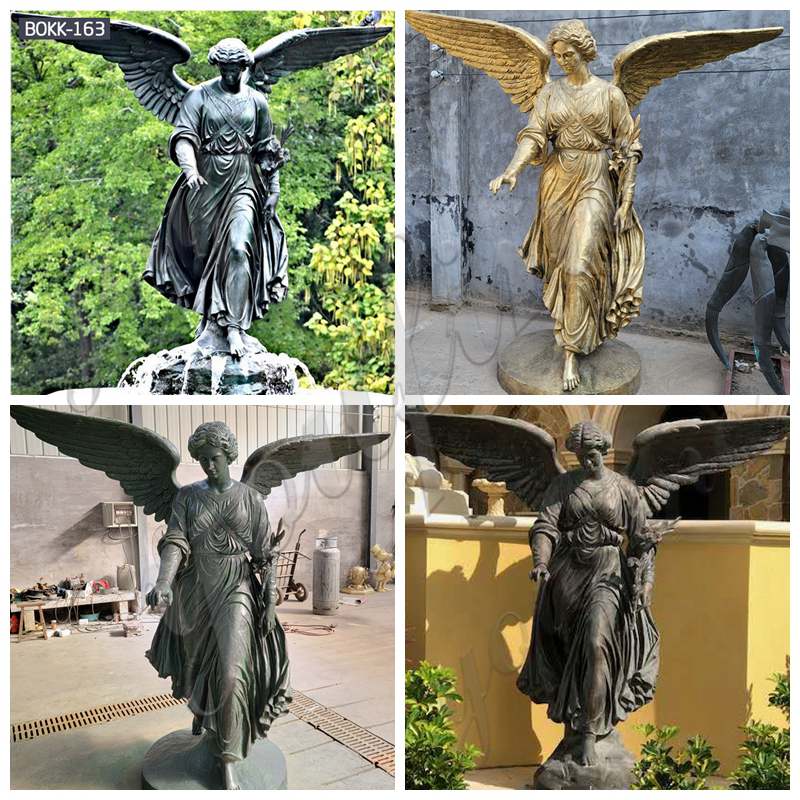 If you would like more details, please get in touch with YouFine for a consultation. We would provide you with the most reasonable solution. Trust YouFine to create the most beautiful sculptures for you.