Marble bust is a classic sculpture and has many famous works. This is the marble bust of Lucius Verus and is loved for its exquisite details and the reproduction of his hair. YouFine could satisfy the vision of sculpture lovers around the world for artworks and reproduce famous artworks for customers.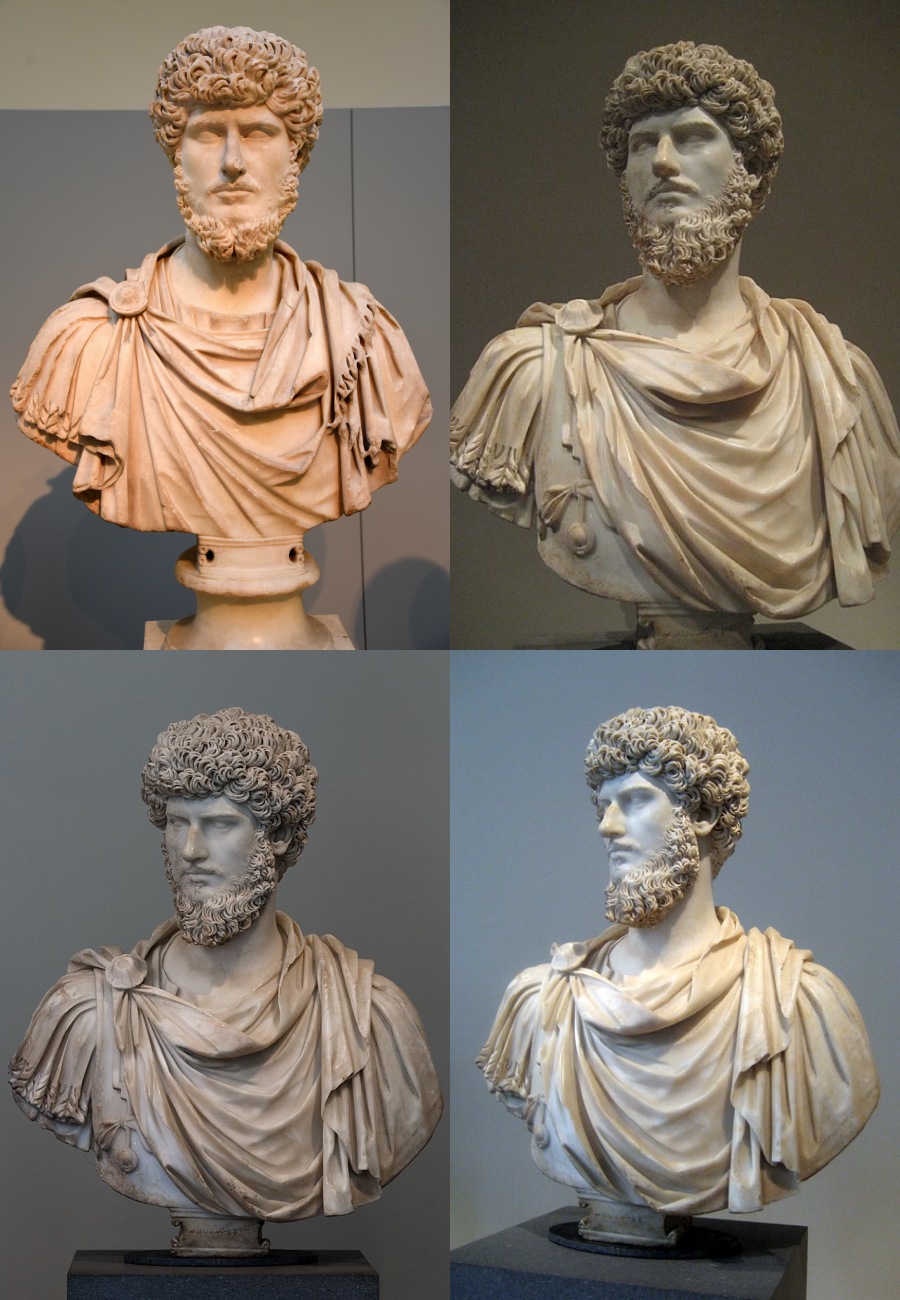 Who is Lucius Verus
Lucius Verus was an emperor of the Roman Empire during the period of the Five Good Emperors. He ruled the Roman Empire together with his brother. This was the first time that there were two emperors co-ruling the Roman Empire. Verus reigned from 161 to 169, but died of illness on his way back to Rome in 169.
Why is This Bust Popular?
The biggest feature of this marble bust is the sculpture of the character's hair. It could be seen that the artist carved Lucius Verus's curly hair as if it were real. The curvature of the hair and the interlacing of shadows make people shocked by the great sculpture art.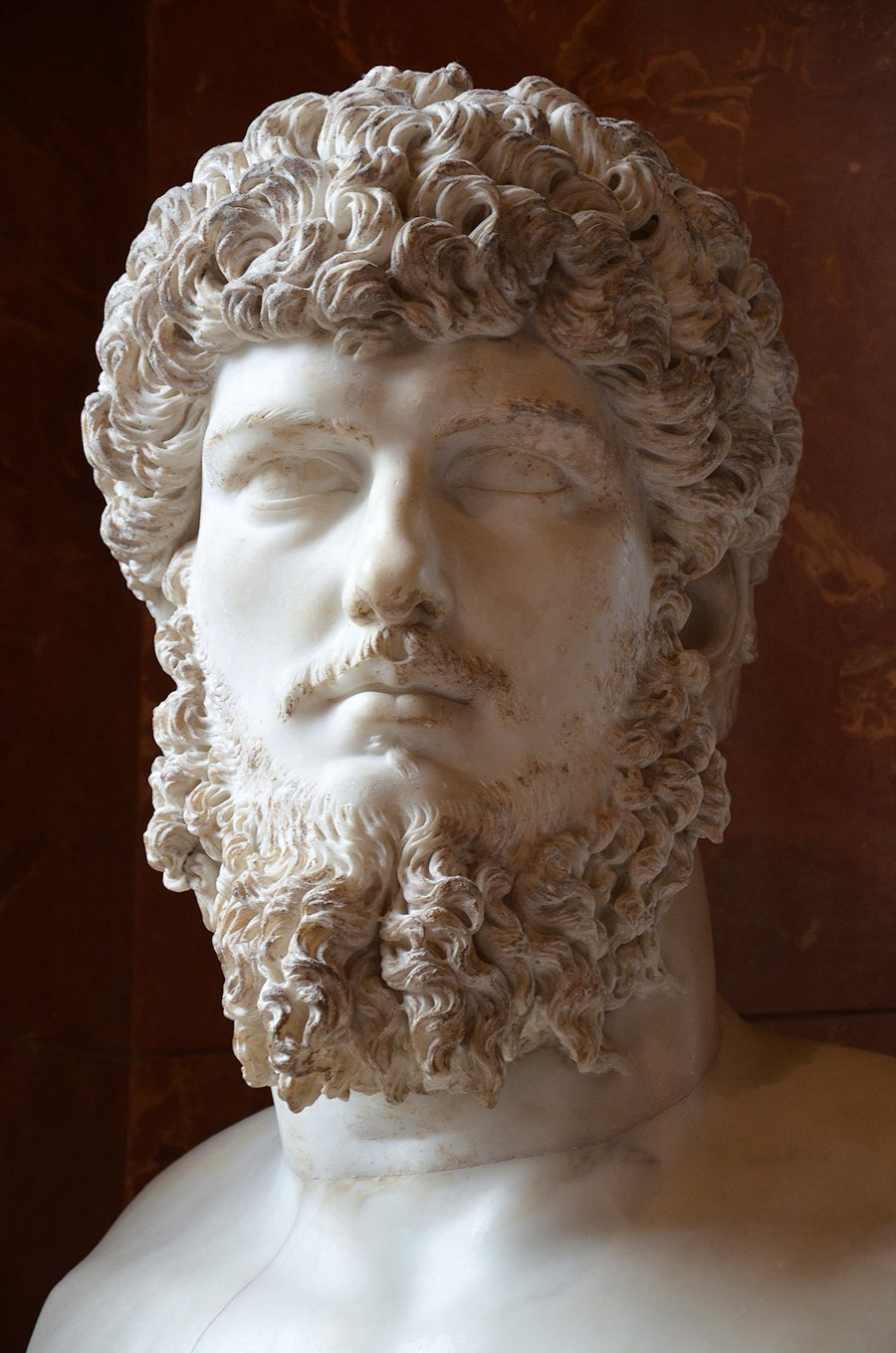 YouFine's artists could also perfectly grasp the essence of hair carving. They have exquisite carving techniques for detailed carving and could restore 99% of the details of the original work for customers.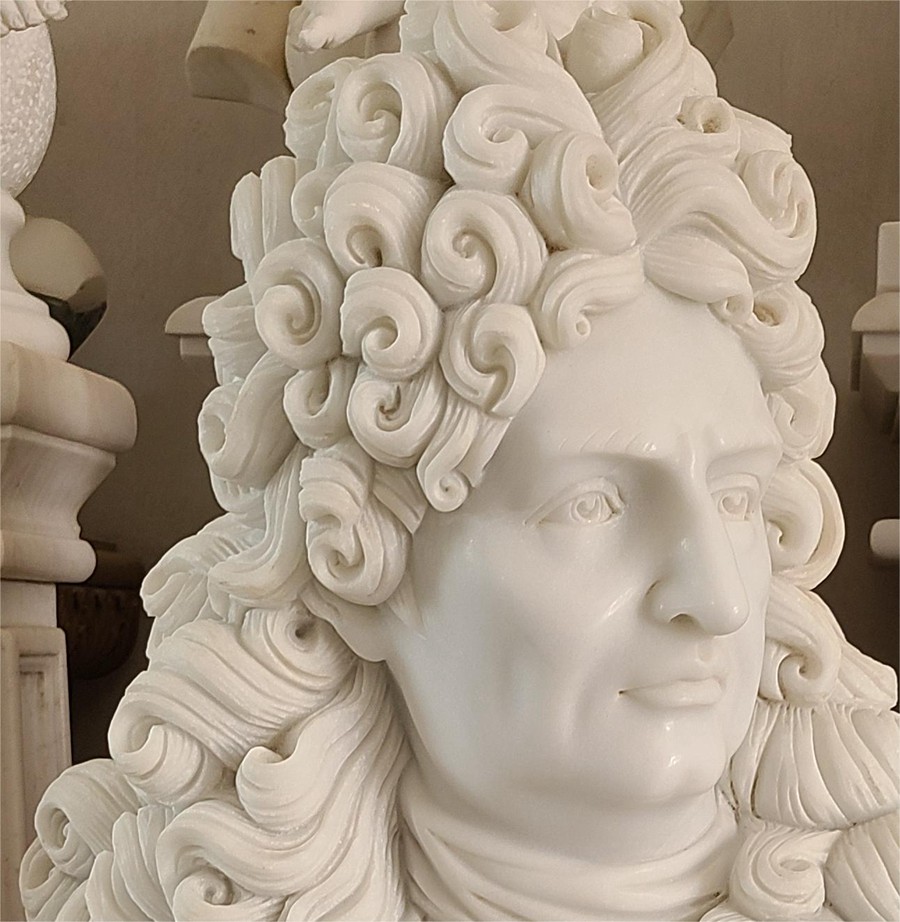 Grade-A Marble Material
The hand-carved marble sculptures we provide our customers are all carved from natural Grade-A marble, because only high-quality marble could carve exquisite lines and survive for hundreds of years. Obviously, natural marble would emit a charming luster under the sunlight, which is also the visual enjoyment that sculptures and artworks bring to people.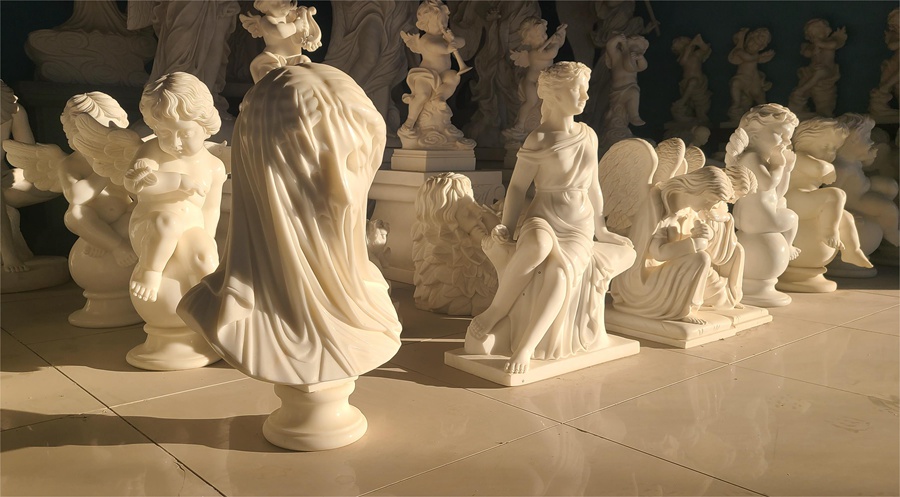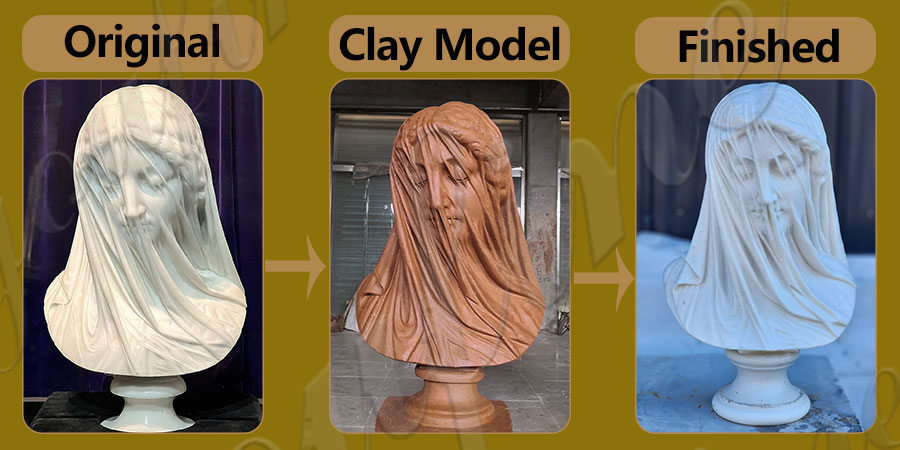 Rich Experienced in Carving Marble Busts
YouFine offers a wide variety of marble busts to customers all over the world, including custom-made, famous, and exclusive designs by our artists. YouFine's factory also has a large number of marble busts in stock. If you have urgent needs, YouFine could also meet it.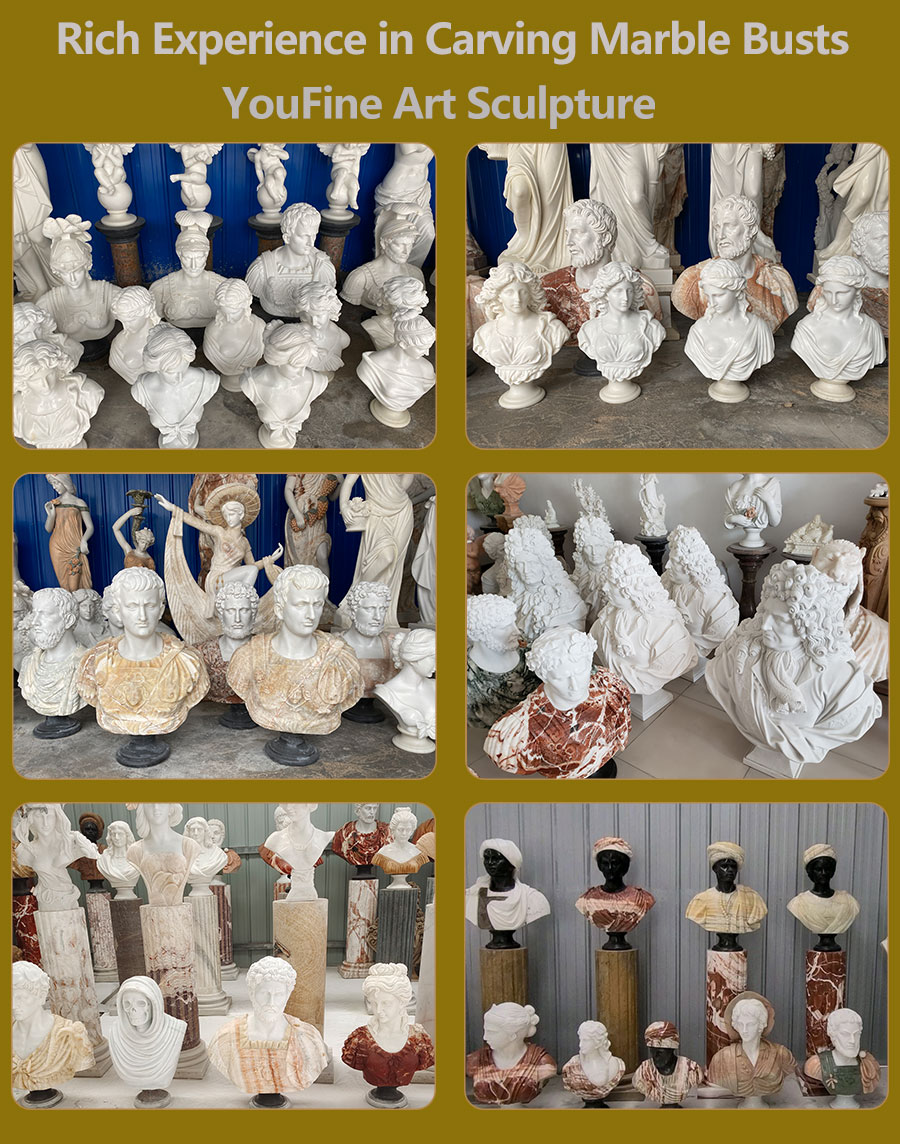 As a direct sales factory with 40 years of experience, YouFine has enough experience and ability to provide customers around the world with price-friendly and high-quality pure hand-carved marble sculptures.
Therefore. Please feel free to contact us and professionals would provide you with more detailed information.