Marble sculptures are common, but in the hands of our skilled craftsmen, fountains are often turned into special fountains in the final display.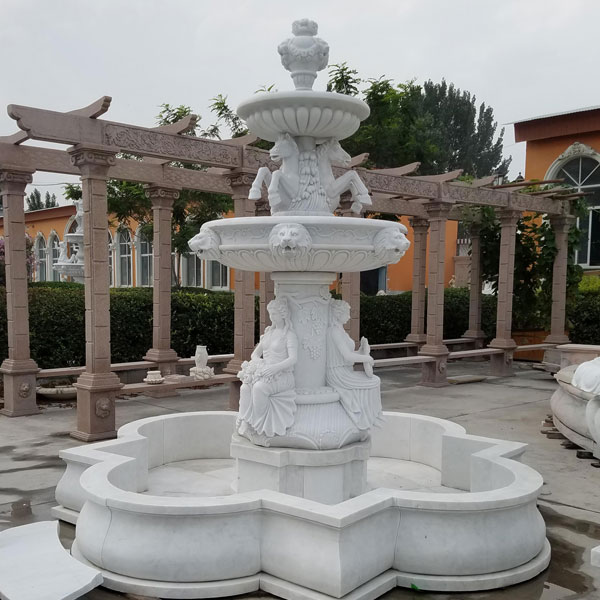 Customized Service
The size and materials of our Marble Animal Fountain with Horse could be custom made. The water flow could be either self-circulating or external, which could be chosen as you wish. On the other hand, if you prefer a more realistic large outdoor fountain, our website also has a lot of styles to choose from.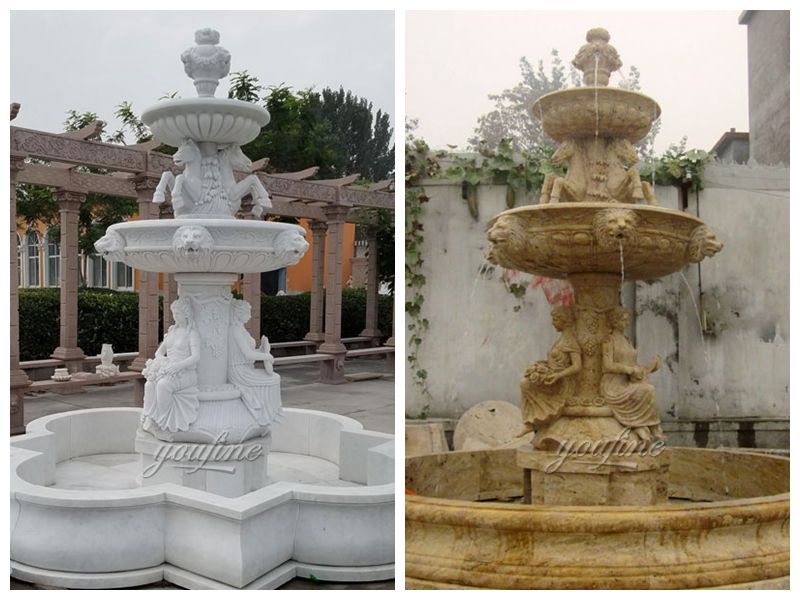 Create a Spectacular View
This is an incredible three-story outdoor fountain with an art-filled sculpture and beautiful horses. This Marble Animal Fountain could even be placed anywhere you like, which will definitely create a spectacular view.

All of our fountains will be installed and tested first before shipment to ensure that the eyes are smooth, and the water will not leak out, and we will give you a free hose.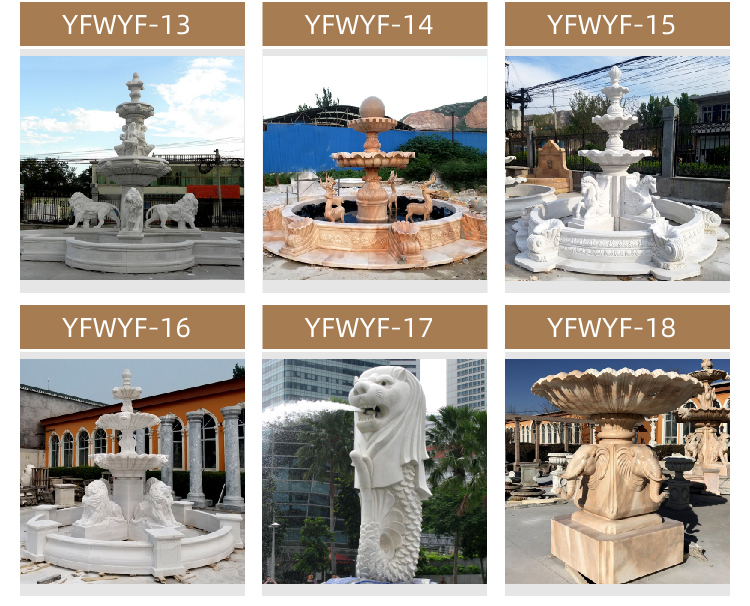 Grade-A Marble Material
We will use the complete marble to make the bowl of the fountain, without splicing to ensure that the layering does not leak. The engraving master has more than ten years of engraving experience, and the engraving technique is very exquisite. And we will reserve the pump room at the time of production to ensure smooth flow.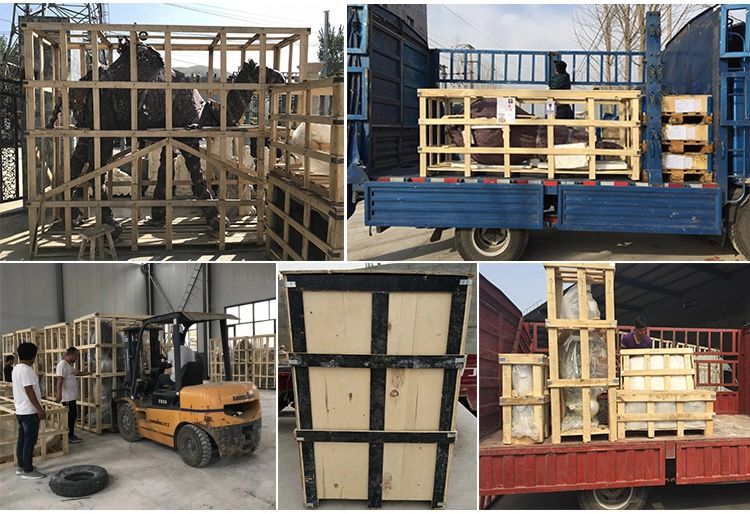 All our Marble Animal Fountain are hand-carved, so it may take some time from design to delivery. If you need a fountain urgently, please contact us and we will provide you with other stock products to choose from.