Veiled Virgin Statue Description:
This is a very famous veiled virgin replica statue. It was originally a bust of the Virgin Mary carved by the Italian sculptor Giovanni Strazza. The woman wears light veils. Beneath the veil is the peaceful face of the Virgin. This Veiled Statue is suitable for indoors. It could make those who appreciate it calm down along with it.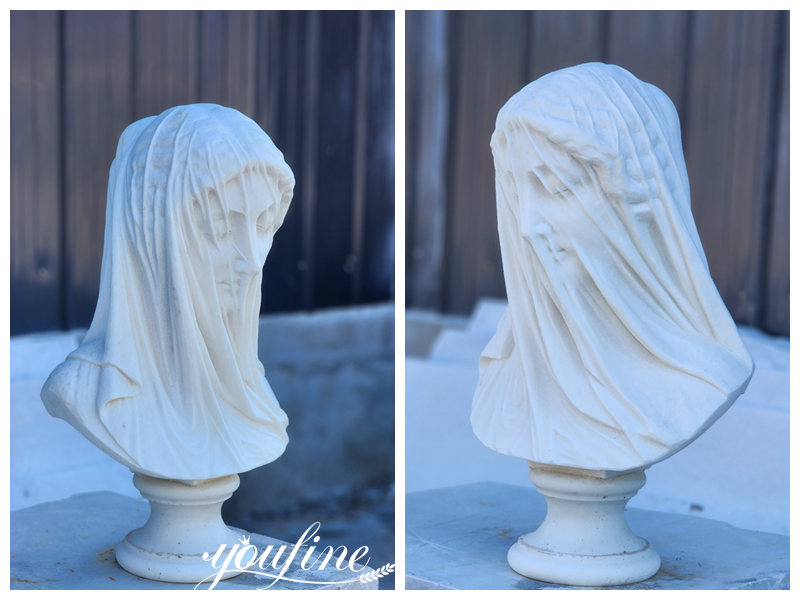 Hand Carved:
All marble sculptures of YouFine are carved by hand. This detailed carving method could show the marble bust more clearly. Especially for the lightness of the veil, hand-carving could better grasp the strength. The folds and lightness of the veil are natural. When you look at this statue, you would be amazed at how the artists have made the solid marble feel like real gauze.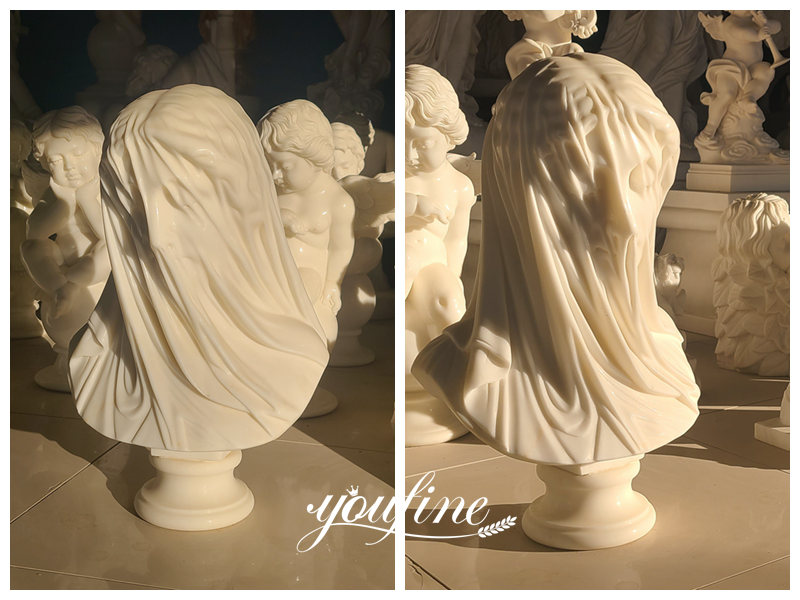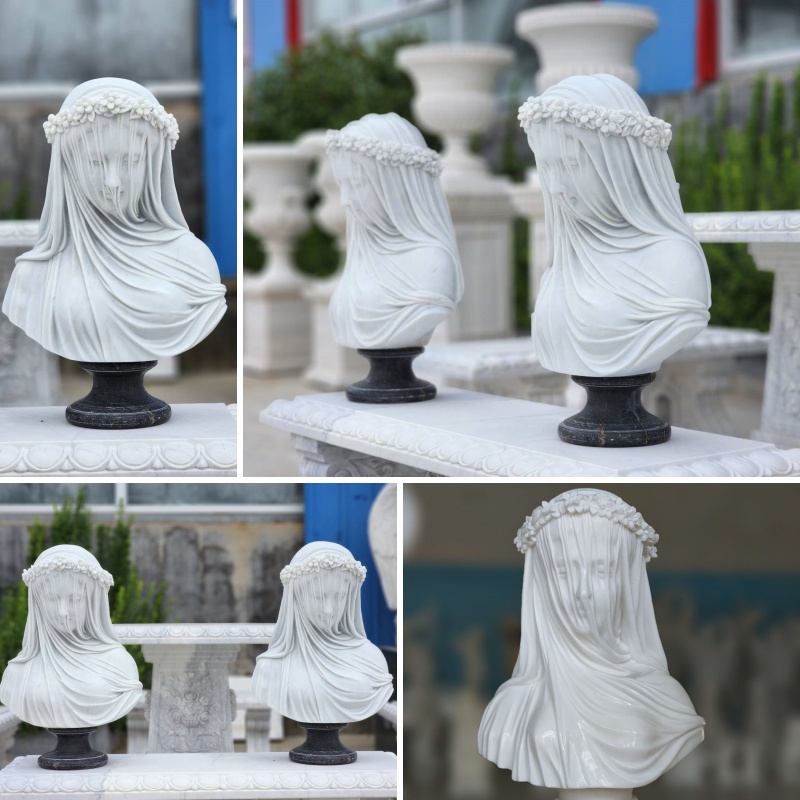 1:1 Clay Model
Each artist at YouFine has at least 20 years of carving experience and has participated in the carving of thousands of clay models during his apprenticeship, so the sculpted clay models are also very realistic.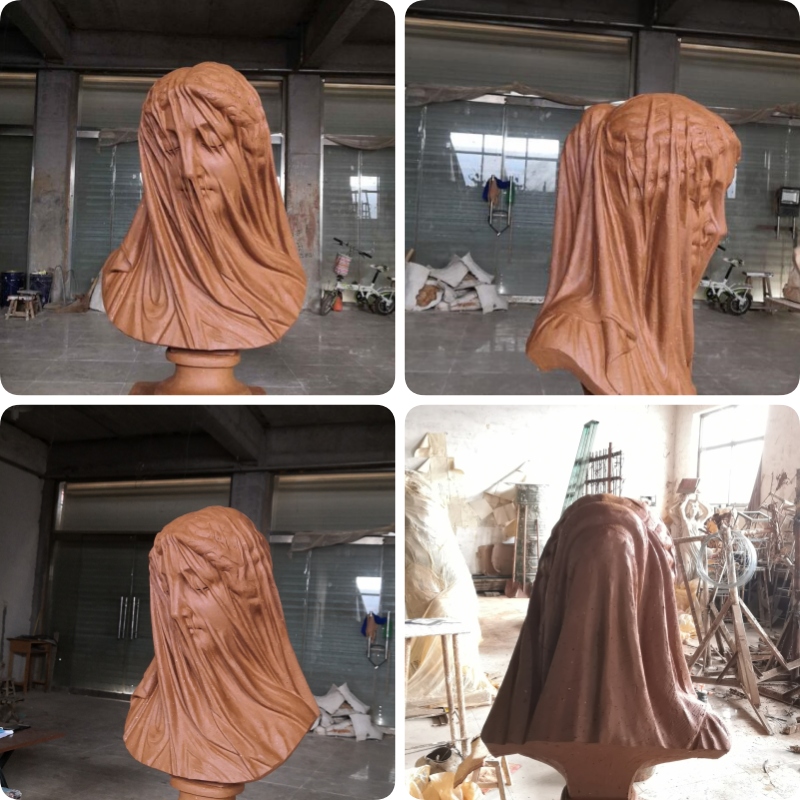 Other Bust Statues:
Compared with the whole sculpture, the
marble bust
needs to be more precise in grasping the details. And our outstanding artists have been cultivating in this field for many years, and they are proficient in different styles of bust statues, and they are perfectly carved. Whether it is a solid white marble bust statue, or a color block bust statue. We could both sculpt and render it beautifully.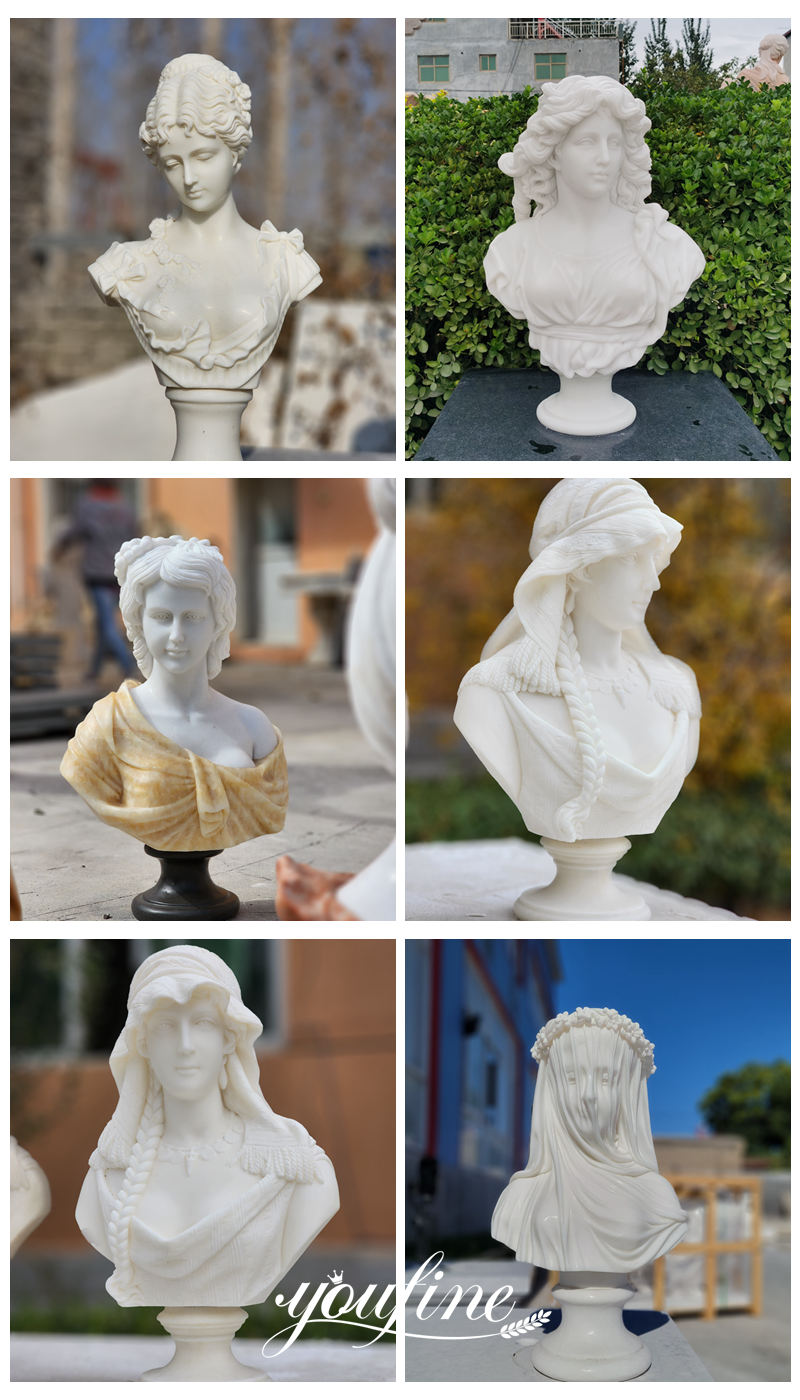 Personalized Customization Service:
YouFine has been focusing on
marble figure sculptures
for decades, and is very familiar with all kinds of figures. Whether it is a European-style figure bust or a Greek-style figure statue, we have made it for our customers. Moreover, our customized service is also very professional. Past carving experience allows us to master the adjustment of various details. You could tell us your needs, and then we would design, adjust and carve one for you.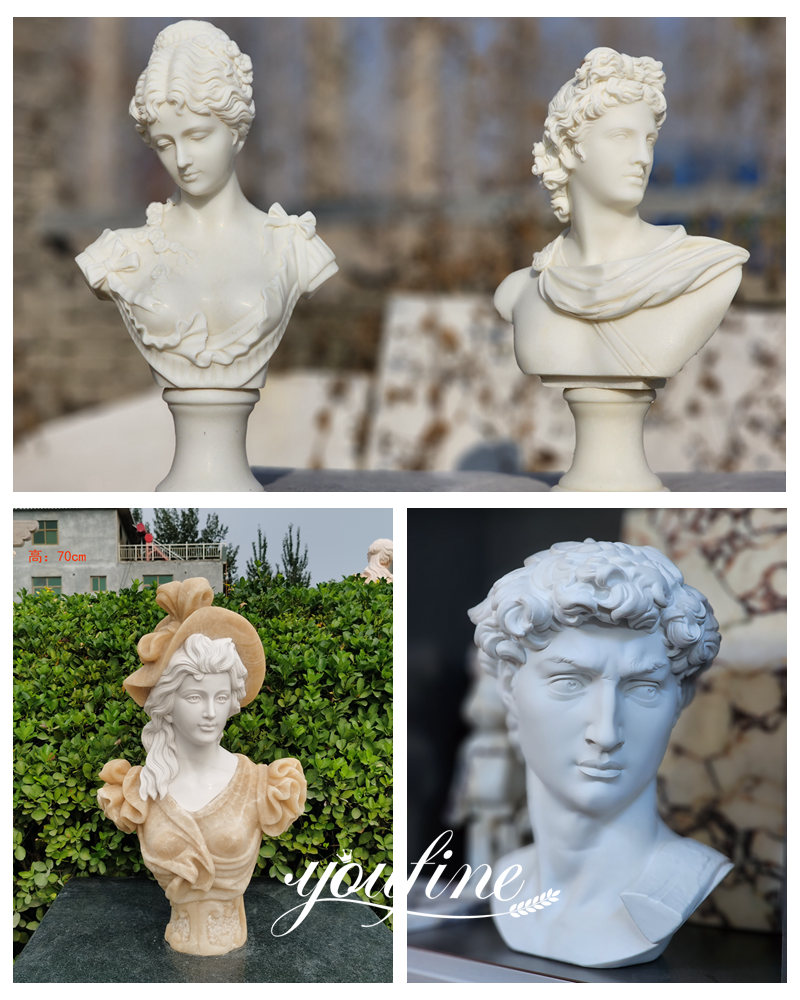 Marble bust Veiled Virgin Statue could also be used in combination with columns. So, if you want a whole set of matching sculptures, we could recommend them for you.
Welcome to contact us to buy.