This is a new set of Marble Four Seasons God Sculpture. Each statue symbolizes the harvest of the four seasons. They are the four seasons together, and the separate individuals are separate, each one is particularly beautiful.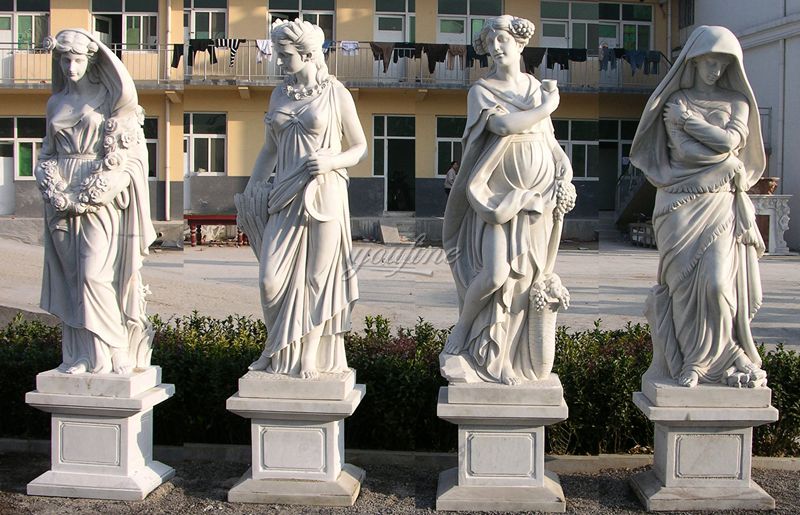 Could you tell the Marble Four Seasons God Sculpture?
· Spring Sculpture, the man wore a piece of cloth wrapped around his waist, rolled up on the top as a support, and wore a wreath on his head.
· Summer Sculpture, the man wore a synthetic or cloth draped over his left shoulder and tied it around his waist. He wore a fine cloth headband on his curly hair and his hair curled at the back.
· Autumn Sculpture, he wore a robes tied to his right shoulder, twisted his chest along the top, a belt around his robes, a vine on his curls, and a basket of fruit behind him on the right side of the stump.
· Winter Sculpture, his upper body leans to the right, arms crossed, from right to left, the right hand grabs the left upper arm, and the left hand grasps the ends of the cloth wrapped around the boy, from the waist to the knee.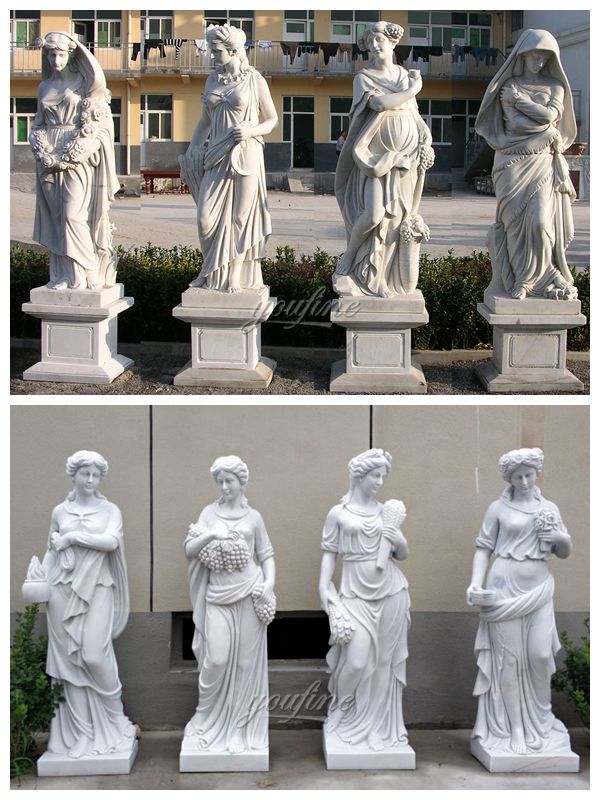 Professional Technique
If you want to find a unique sculpture to decorate your garden, or find something that no one else has, YOUFINE could give it to you. The pure white marble goddess sculpture is hand-carved. The details of the sculptures are amazing, these are carved by the carving masters of our foundry.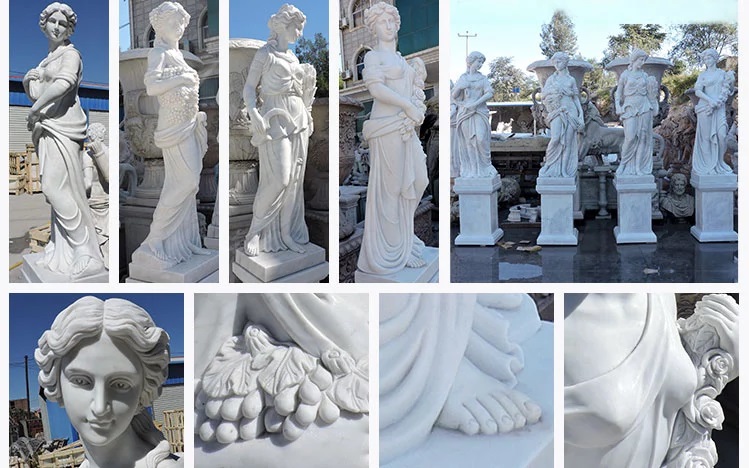 Customized Service
Some people like to put these 
Marble Four Seasons God Sculpture
 on the pedestal to really lift them. If you like, please give us a call and we would discuss the different designs of these statues. We could also change the color of the clothes with marble or jade in another color.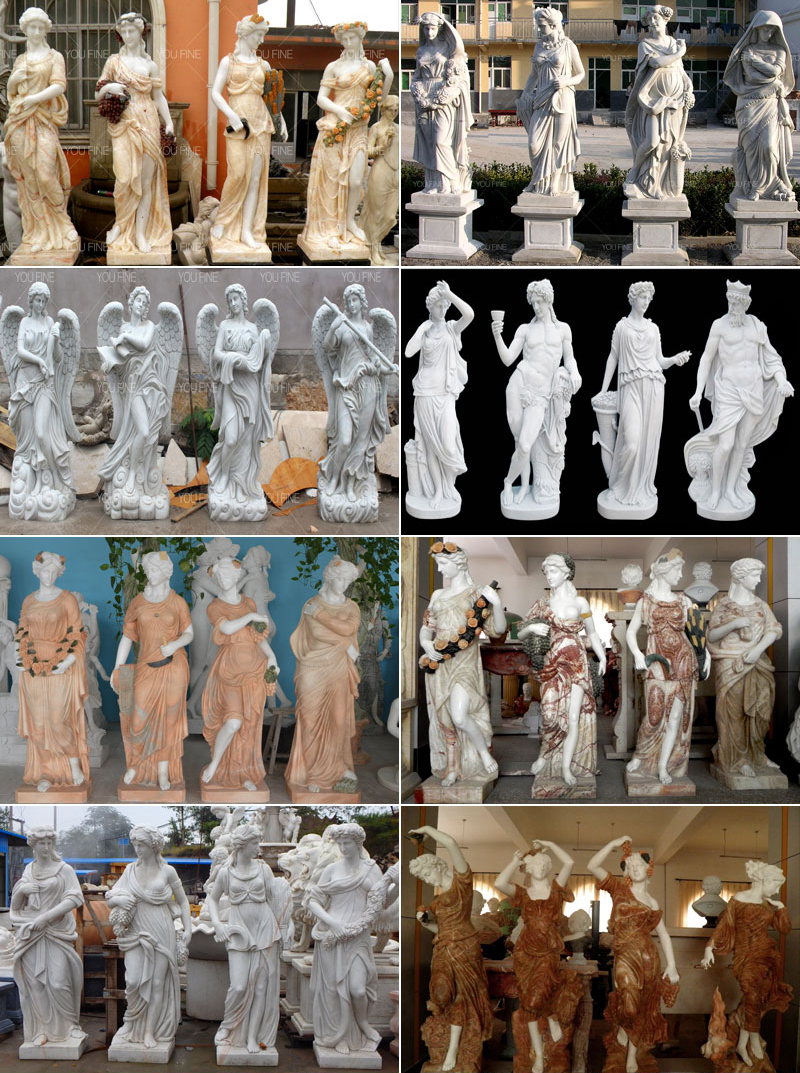 Considerate Service
We have our own designers and production plants, so we could accept customization. At the same time, we also support a variety of payment methods to ensure the security of your property and smooth shopping. We sell to the world, no matter where you are in the world, we would choose the right transportation method.