Lion Statues for Front Porch Description:
In our cognition, a long time ago, we believed that there is an auspicious meaning to drive away evil spirits and avoid disasters. Therefore, many people decorate a pair of lion sculptures on their doorsteps. To pray for good luck. Please take a closer look at our large lion sculpture. They are all standing lions as if guarding the safety of their homes. The lion's expression looked serious, with a sense of authority. When you see it, you would also feel very safe. YouFine lion statues for front porch are vivid and look like real lions.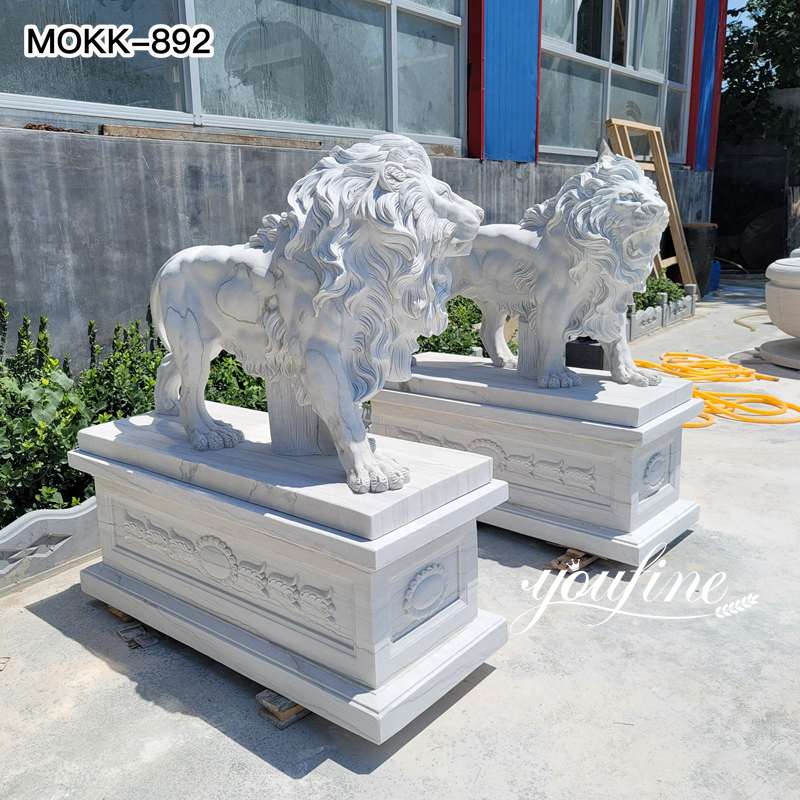 Why do People Like Lion Sculptures?
As the king of beasts, the lion has a deep connection with Buddhism. Therefore, in Feng Shui, the lion could block all kinds of evil and bad luck. Therefore, people always think that the lion has the effect of exorcising evil spirits and blessing. Many people choose to place large marble lion sculptures at home to bring more good luck to themselves. If you also want to install lion statues for front porch at home, please visit our homepage and choose the one you like.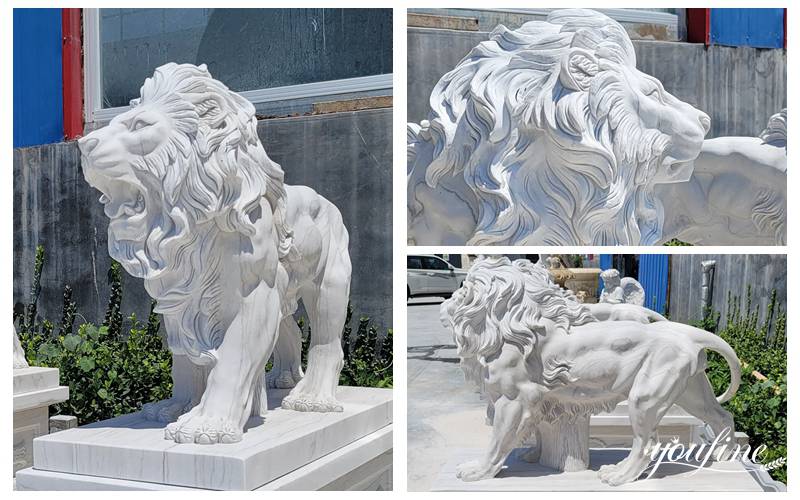 More Lion Statue Options:
The lion statues for front porch have various shapes and marble materials. There are also differences in the appearance of lion sculptures in different regions. For example, in some places, lion sculptures are full of aura. The sculptures are complex and the shapes are mainly lively. In some places, lion sculptures are uninhibited, simple and natural, and their shapes are relatively bold and unrestrained. No matter what kind of lion sculpture represents the same meaning, they could all play a role in exorcising evil spirits.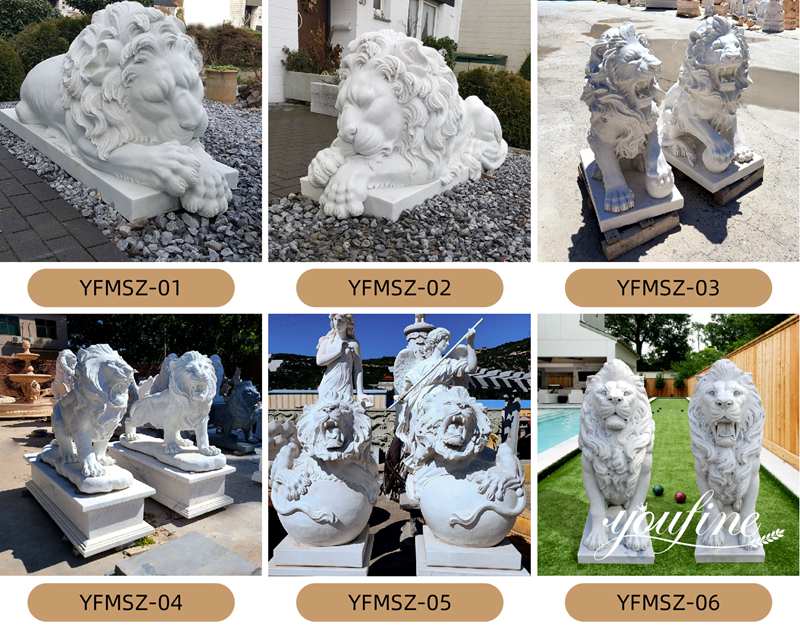 Of course, YouFine has a variety of marble materials. We have a stable marble collection mine. Moreover, our marbles are all-natural first-class high-quality materials. YouFine not only has white marble but also other colors of marble materials. So we could customize your favorite color according to your requirements.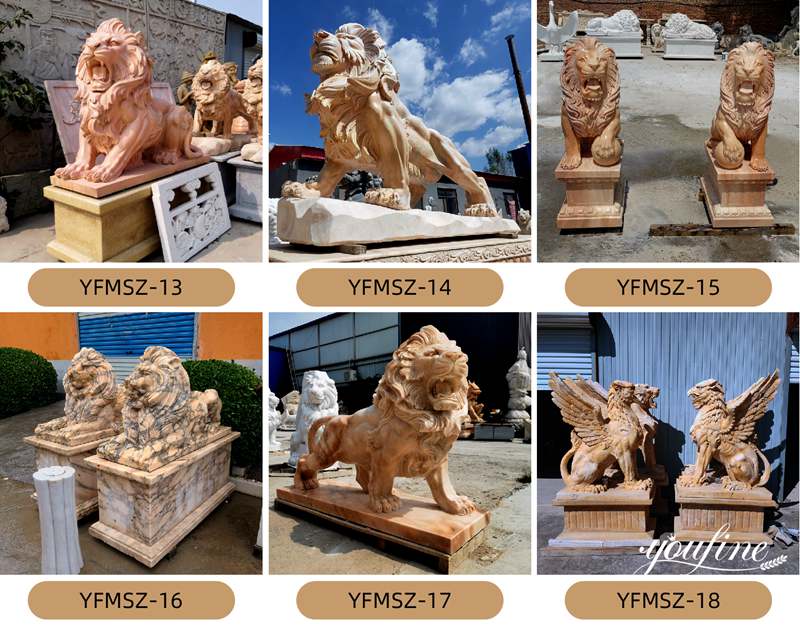 Lion Sculpture Decoration Location:
YouFine sculpture has numerous marble lion statues for front porch. We could provide you with the most realistic and vivid lion statues on the front porch. You could install it in front of gates and in parks. They could bless the family members to go in and out safely and to be healthy.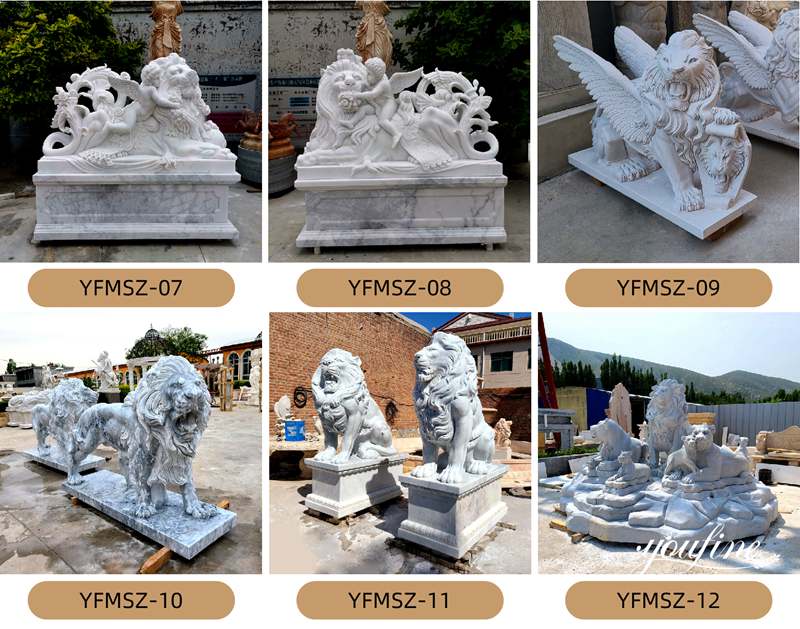 You could contact us immediately. We would provide you with more price advantages and the latest design catalog. Of course, we are also woulding to answer all your questions for you.