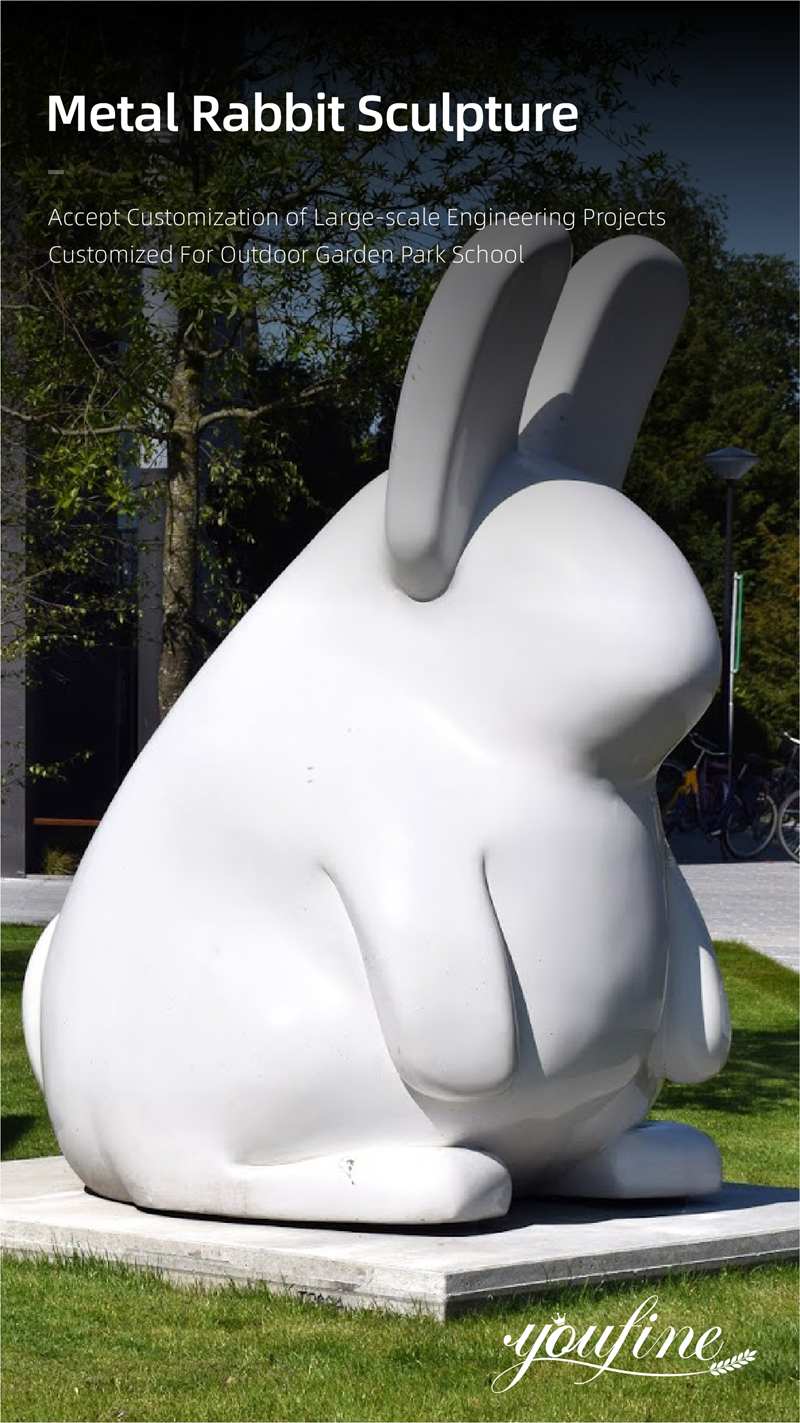 Large Metal Sculpture Details:
This a lovely metal rabbit sculpture that are made of A-grade stainless steel. Such a large metal sculpture is popular in modern society. It has lovely outlook and pure white surface color. Pure white color could make people feel easy to close and remind people of soft cloud. When people see this large white rabbit sculpture, they would feel relax and comfortable. And this design in different sizes could be used to decorate both indoor and outdoor.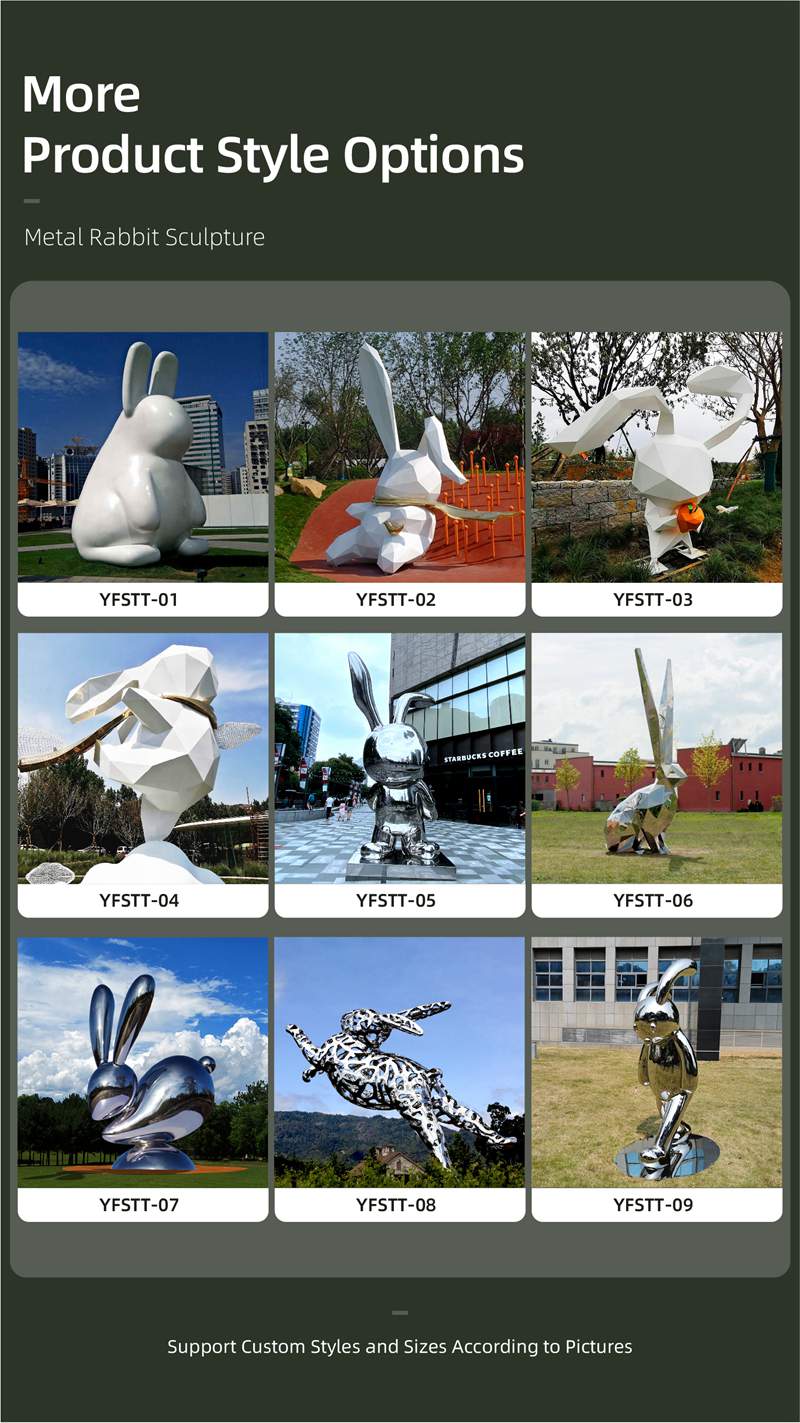 Professional Manufacturing Teams:
Although this large sculpture is popular around the world, only a few factory is able to perfectly manufacture such a large
stainless steel sculpture
. In the YouFine factory, it is not a big deal. There are a group of professional stainless steel manufacturing masters who have many years of experience and could make sculptures in any sizes you need. In the past four decades, our professional masters have manufacture thousands of large metal designs for customers and final effects are perfect.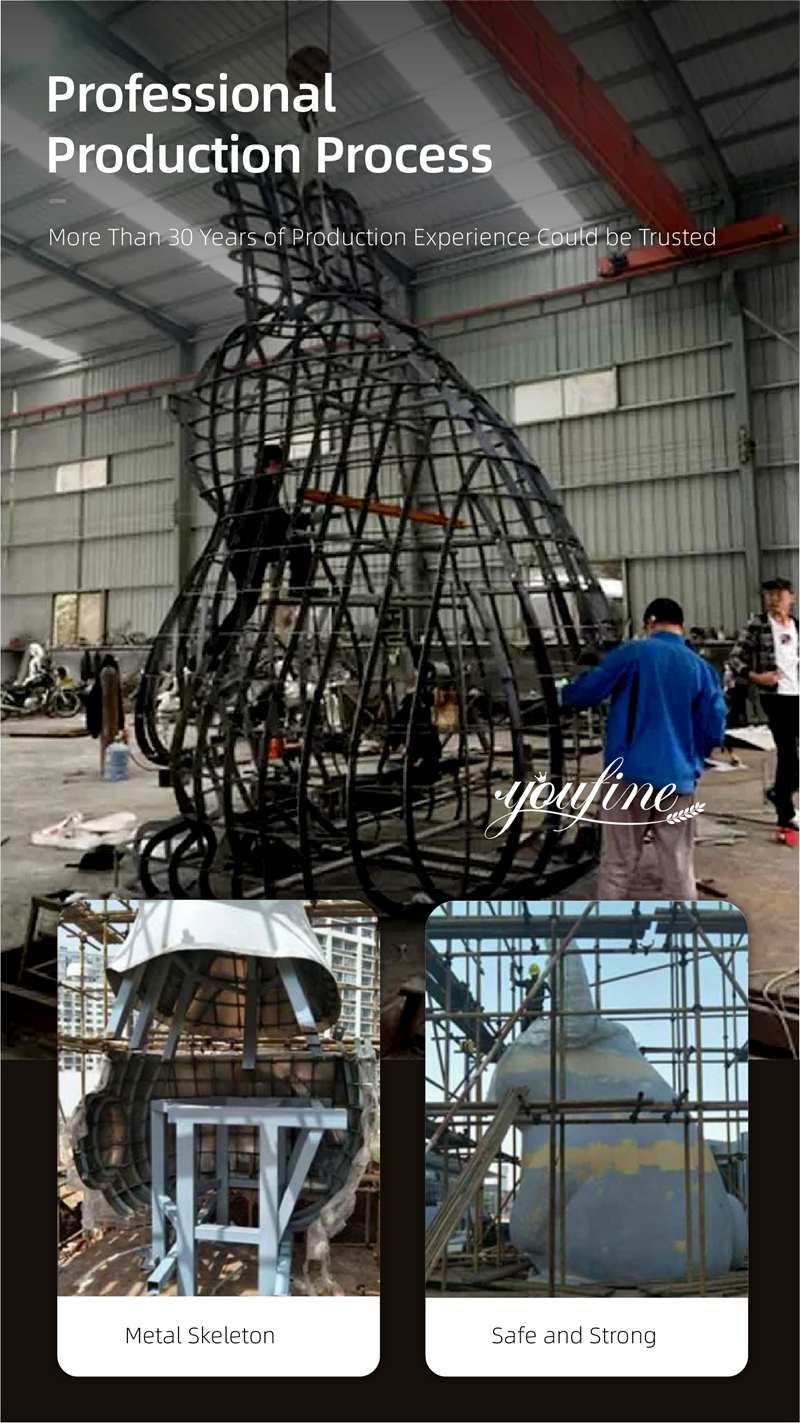 Provide Customizing Services:
Since our customers have various of requirements and want to own unique designs. Thus, the factory provide sculpture customizing services to satisfy different needs as much as possible. In our factory, you could change the existing designs according to your personal preference. For example, you could change the surface colors, sizes and add or minus decoration to the sculpture. Experienced consultant would provide you professional support and please feel free to contact us.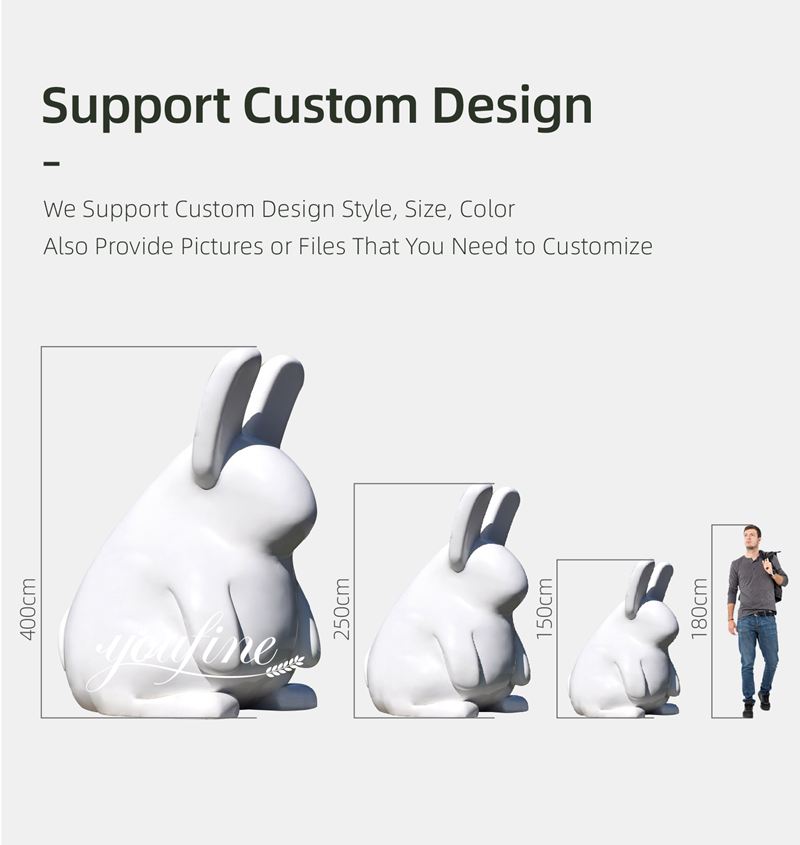 If you are interested in
outdoor stainless steel sculpture
or like our giant panda sculpture, please leave us a message or send an email, we will give you more detailed pictures and quotes.