Mirrored stainless steel ball sculptures are a common garden and outdoor decorative shapes. This type of sculpture is characterized by simple shapes and not particularly complex craftsmanship. But after the artist's fine grinding and polishing, the mirror-like surface could reflect the surrounding flowers and trees, and other scenery. Especially in the garden could create a different effect, enhancing the beauty of the sculpture and ornamental.
The combination of mirror polish and sphere could create a perfect reflection effect, and I believe your garden would become the focus of attention.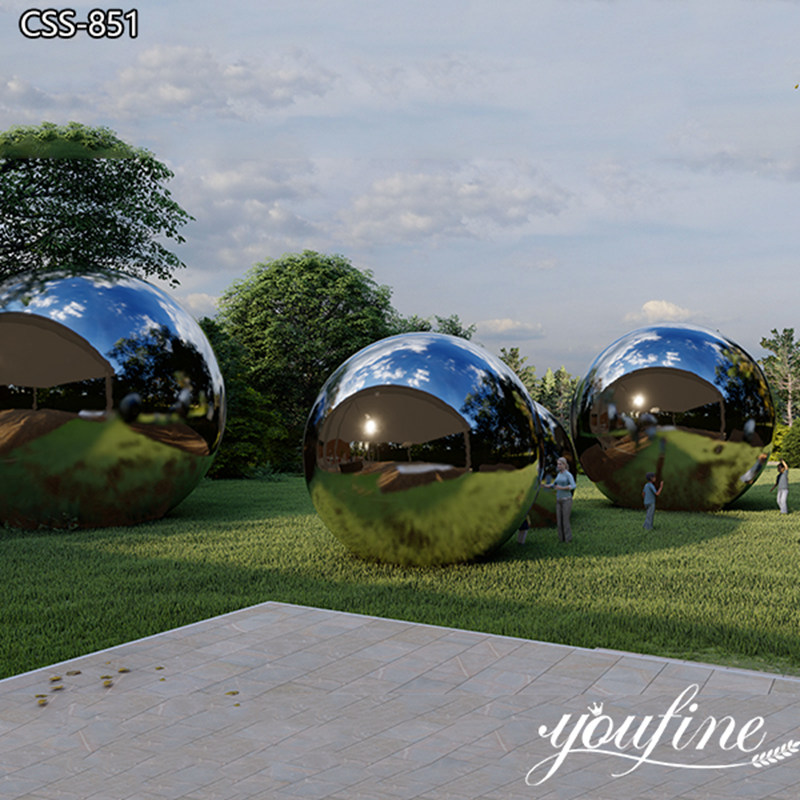 YouFine's Originality:
At YouFine, we are known for our professional ability to create
stainless steel sculptures
. With many artists and individuals around the world working with YouFine, we have created stainless steel sculptures that have won widespread popularity in the marketplace and with our clients.
YouFine has its own team of designers who are constantly learning and improving their skills and are dedicated to creating unique custom designs. We work closely with our clients to provide them with creative and high-quality artwork by carefully understanding their needs.
Unique Customization Services:
YouFine's customization service is unique in that we offer a variety of options for the creation of stainless steel sculptures, including colors, techniques, and materials.
First, customers could choose the finish and treatment of their sculpture, including polished, matte, plated, or painted.
Second, our sculptures support a variety of material choices, including different grades of stainless steel materials, bronze materials, and aluminum materials.
No matter what material or effect you choose, YouFine would do its best to create the best quality and artistic sculptures for you.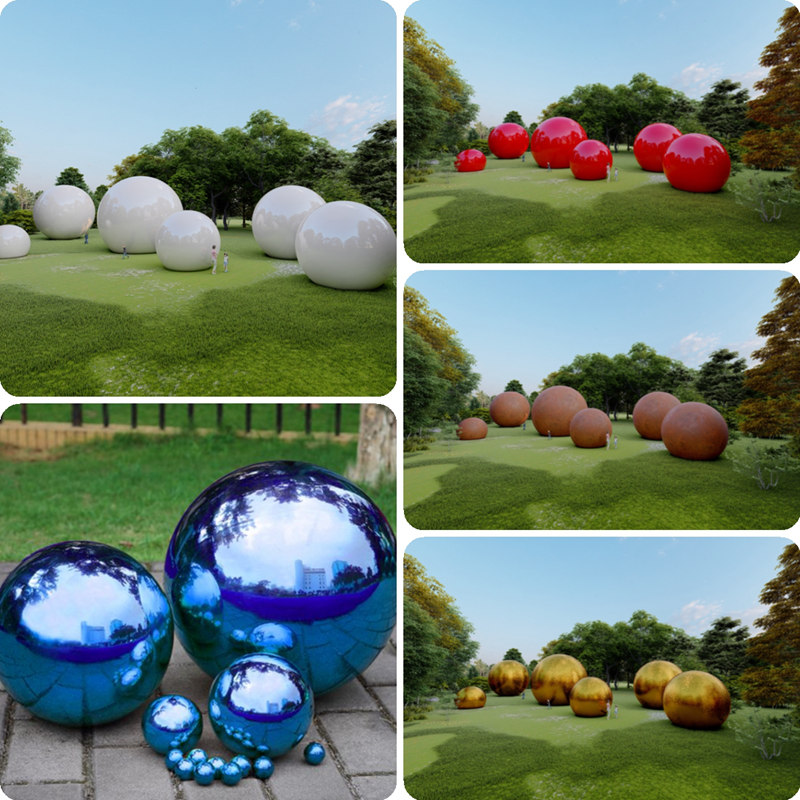 Choose the Size of the Sculpture According to the Scene:
Our stainless steel garden ball sculptures are available in a variety of sizes for a variety of outdoor spaces, from private gardens to large parks and various public spaces. 
Our stainless steel ball sculptures are generally made of high-quality 316 stainless steel. In addition, the versatility of ball sculptures means they could be used in a variety of settings, including as water feature decorations and water fountains.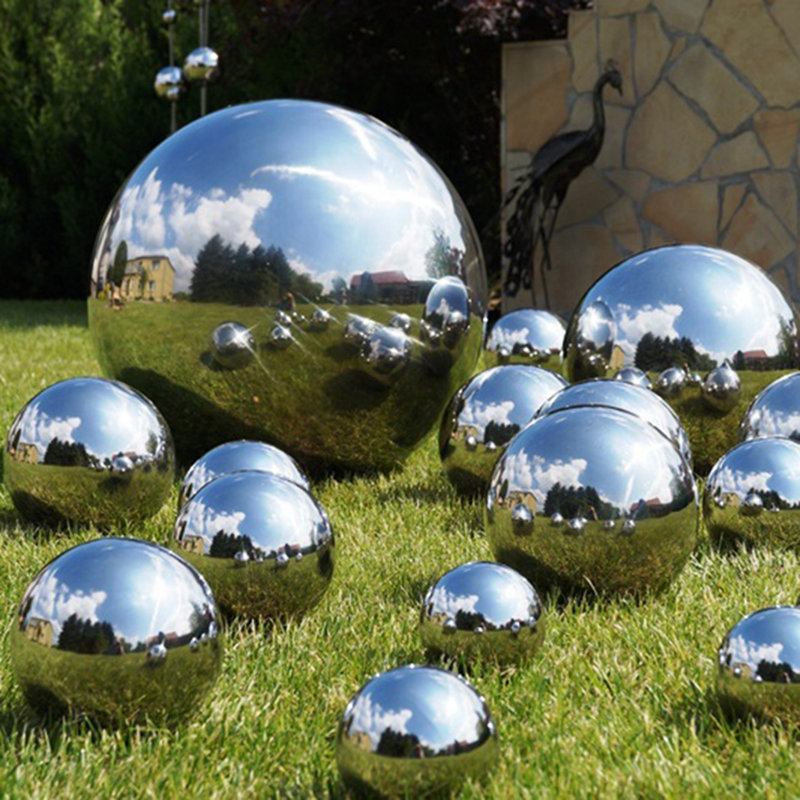 Although contact YouFine for more information on
stainless steel ball sculptures
, YouFine could guarantee the perfect fit for all your needs.