Details of Large Public Sculpture:
This large modern public sculpture is crafted from high-quality 316 stainless steel. It is used for the decoration of outdoor public places. In the original work, the designer added a light installation. In the darkness of the night, you can see this large stainless steel sculpture glowing like a jellyfish in the ocean. Due to its large size and striking shape and lighting, this sculpture has become one of the landmarks of the area.
This large metal jellyfish sculpture is composed of multiple jellyfish floating and swimming in intertwined poses. The top is a mesh jellyfish sculpture made of stainless steel. At the bottom, the bent and freely extending stainless steel tubes simulate the tentacles of jellyfish. This large sculpture is very meaningful and is a worthy replica of public art.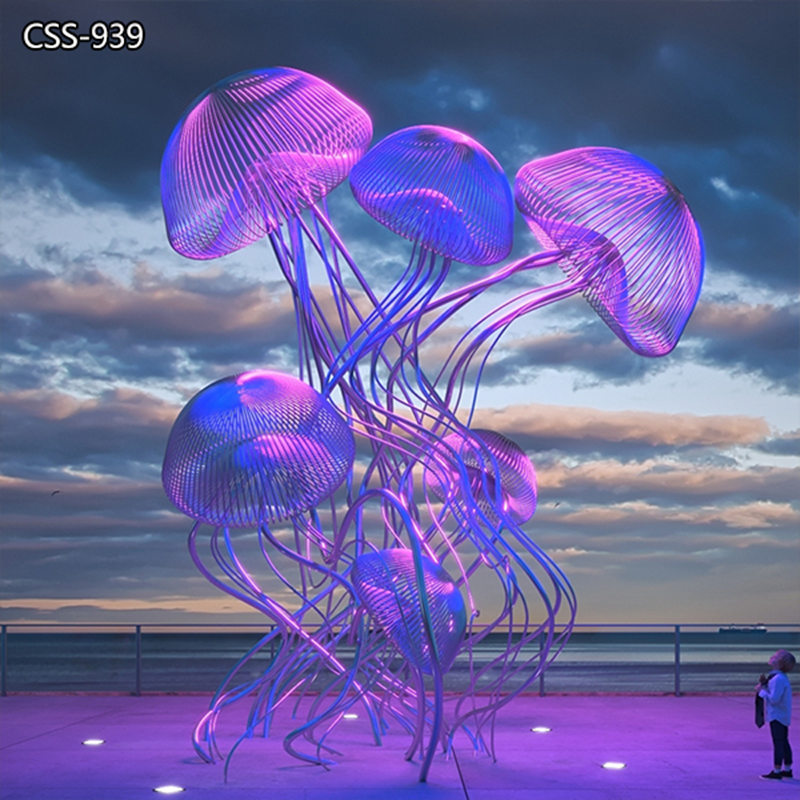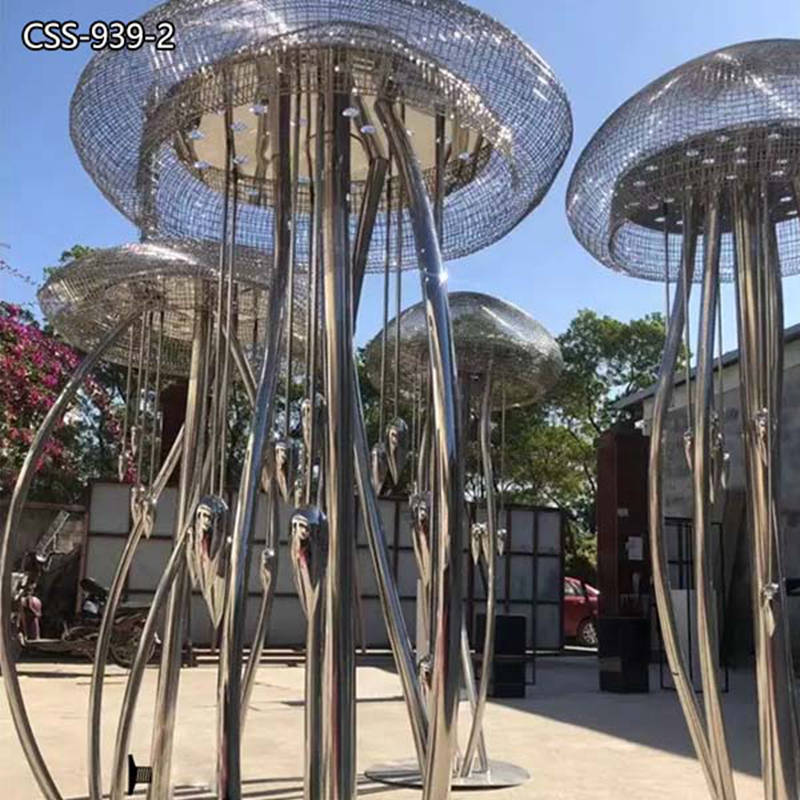 The Future of Large Metal Sculpture:
With the recovery of the world economy and the development of the times, more and more cities have increased demand for large sculptures, especially stainless steel sculptures.
First, stainless steel sculpture compared to other metals at a more favorable price, even large stainless steel outdoor sculptures can be purchased at a better price.
Second, the ductility and corrosion resistance of stainless steel is relatively strong. It can be welded into abstract stainless steel sculptures, but also to make geometric stainless steel sculptures, mirror polished stainless steel sculptures, etc…
It is also good at preventing corrosion from the atmosphere and water so that the sculpture maintains a longer life and does not need frequent replacement in the short term. This is especially important for
large outdoor public metal sculptures.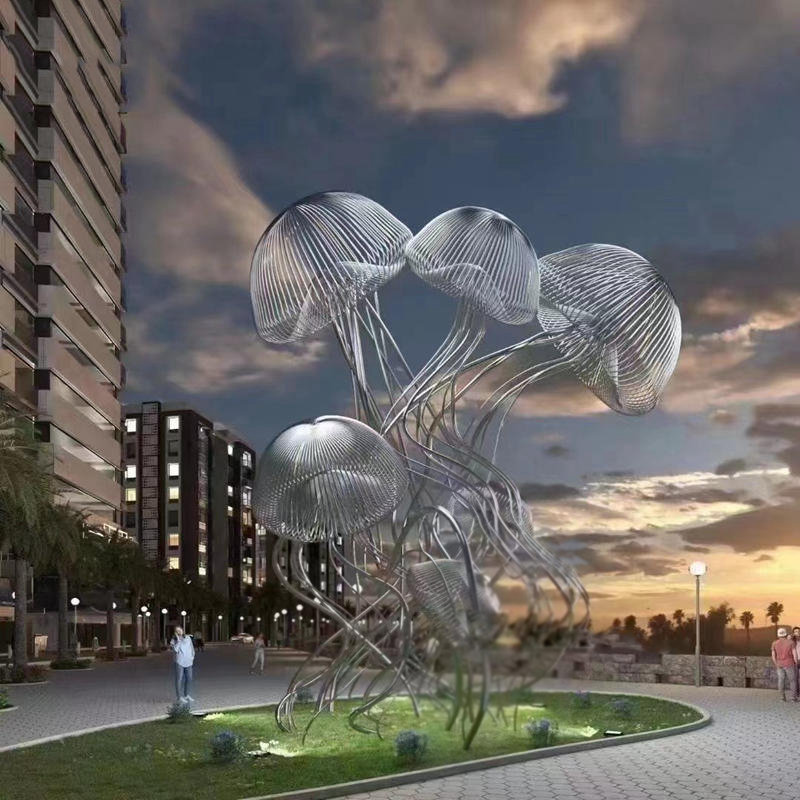 Large Stainless Steel Sculpture Project Shows:
As one of the best stainless steel sculpture suppliers in China, YouFine has been involved in the design and production of many world-renowned sculpture projects, and the YouFine team has been involved in the production and installation of many sculpture projects in the Middle East, such as the United Arab Emirates, Saudi Arabia, etc. YouFine's quality sculptures have left a deep impression on our customers.
You can also find large sculptures made by YouFine in many countries in North America and Europe.
One of our clients was attracted by a large stainless steel rose sculpture in a plaza in Florida, USA. After finding the owner of the sculpture, he contacted YouFine to replicate the beautiful metal rose sculpture for his garden.
This is in line with YouFine's long-standing artistic philosophy of making YouFine sculptures available in all corners of the world.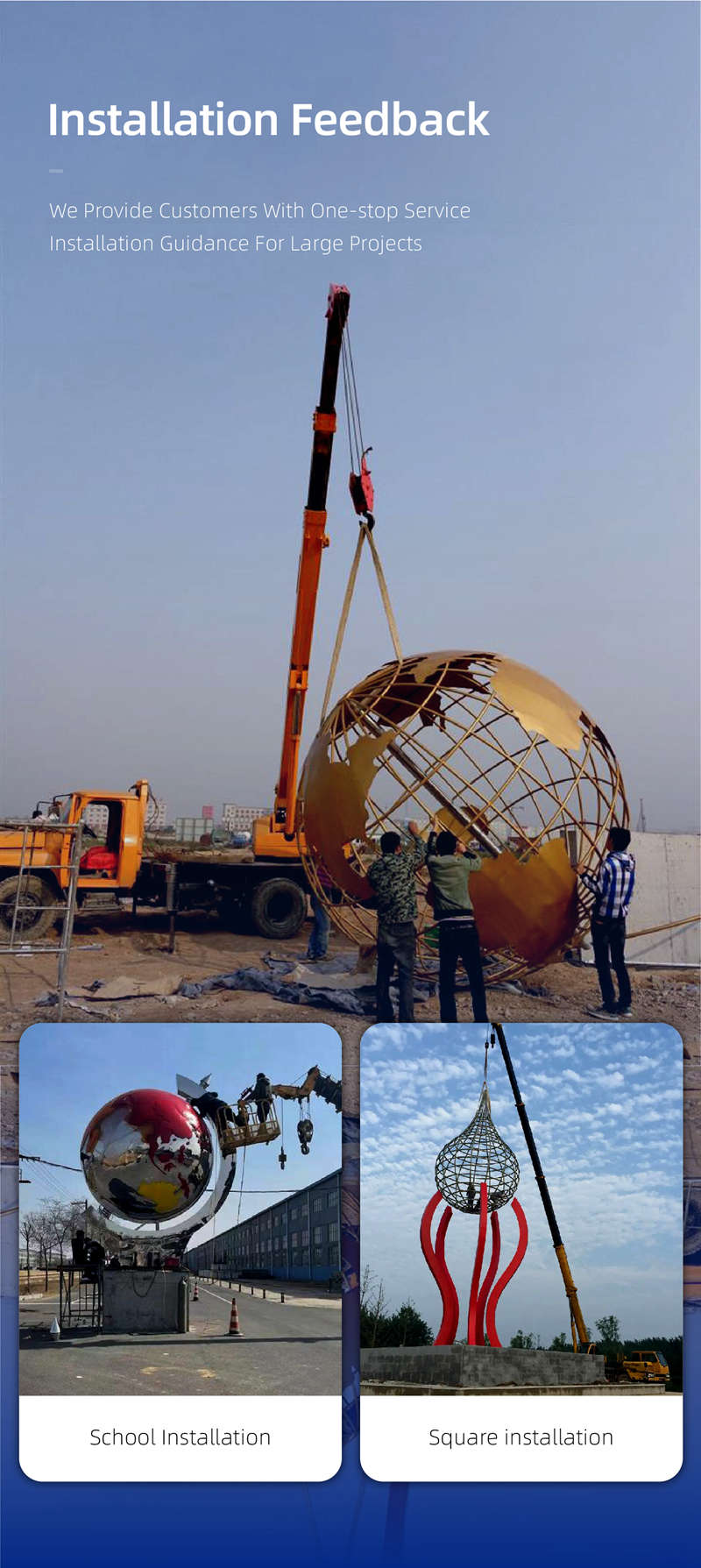 YouFine Customization Capabilities:
In addition to replicating famous sculptures, YouFine's greatest feature is its independent creative capabilities. We have a team of professional designers who are skilled in a variety of design techniques, including hand drawing, painting, 3D rendering, and 3D printing. If you have any design ideas and inspiration for your sculpture, YouFine's designers will realize your ideas for you, and we could even print a small 3D model for you in kind as a reference.
The great thing about YouFine is that we are able to think about our customers and realize their needs. If you are looking for a unique
stainless steel sculpture
, then YouFine is the partner for you.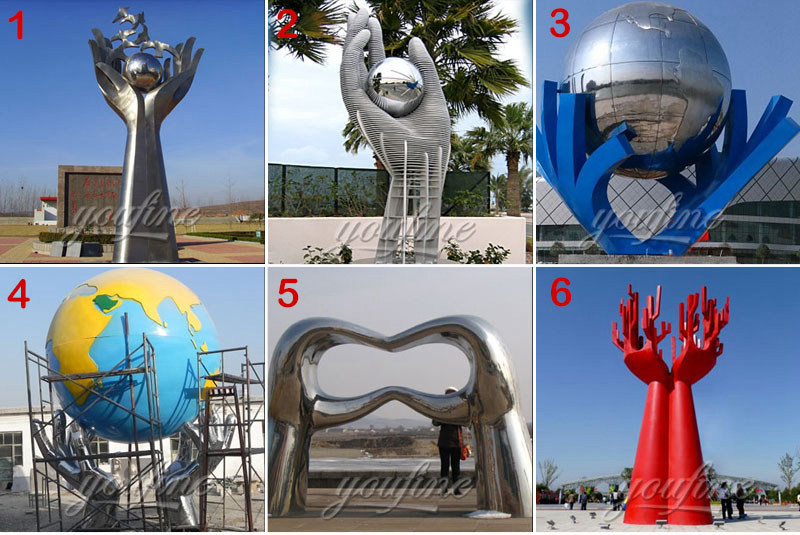 Are you aware of the many styles and styles of stainless steel sculptures? Do you need advice on the care of stainless steel sculptures? Are you familiar with the installation techniques of stainless steel large outdoor sculptures?
Then contact YouFine for consultation, and we believe our professional team will solve all your problems.