Details of Metal Light Sculpture
This large size modern metal light sculpture is a public sculpture artwork, very suitable for placing in parks, squares, and seaside as decoration. This large modern sculpture is made of high-quality stainless steel material welded together and uses of openwork design effect. 
The surface of the sculpture is surrounded by various languages and words with different meanings and combined with the overall shape of the earth, it represents the concept of the world as a whole in a certain sense. It is worth mentioning that the sculpture is installed with LED lights inside, which could emit light through the sculpture's hollow and could reflect the words on the surface of the sculpture to the surrounding, which looks very beautiful.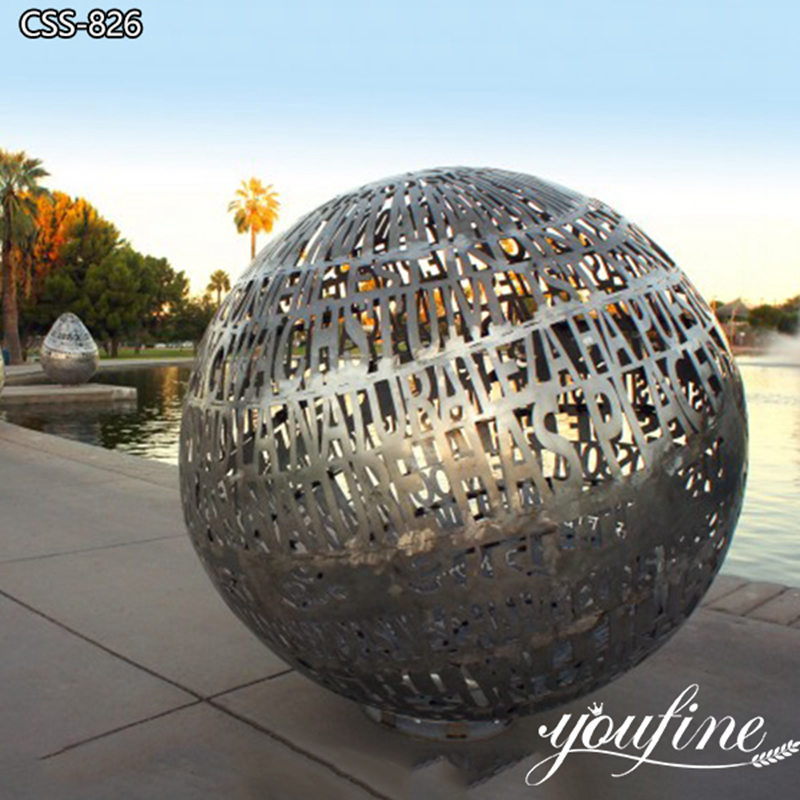 How to Make a Beautiful Modern Light Sculpture?
Large modern metal sculpture
s are becoming more and more popular, especially
stainless steel light sculptures
. Due to its rich design elements and the addition of lighting elements, these sculptures have gradually become landmark sculptures of a city or region.
As a large metal light sculpture, there are two main aspects, firstly, the quality and longevity of the sculpture, and secondly, whether the design of the sculpture attracts people. The stainless steel light sculpture made by YouFine is made of high-quality 304 and 316 stainless steel materials. These two materials are suitable for the environmental conditions of most areas and have good heat and atmospheric corrosion resistance, so they are suitable for long-term placement in public places. In addition, YouFine has designed and produced many beautiful
metal light sculptures
, so customers could choose according to their actual needs.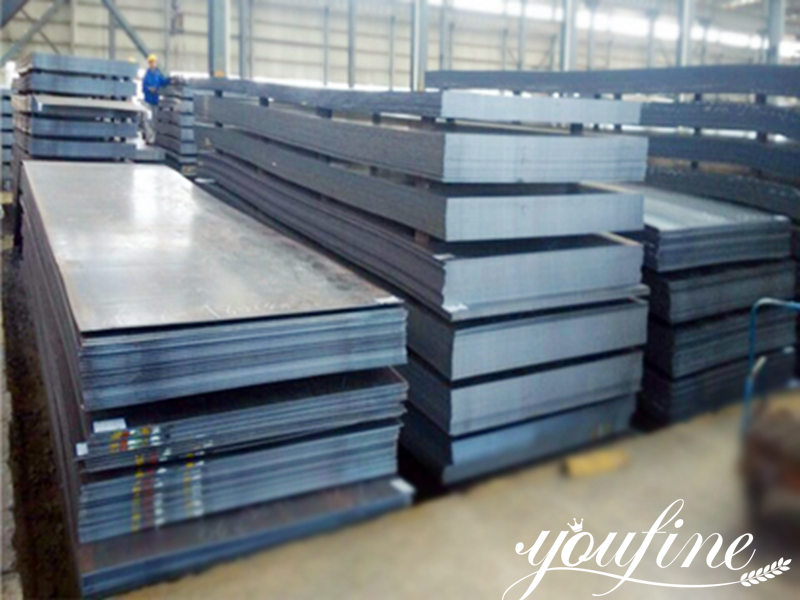 Surface Effect of Metal Sculpture
The sculpture artists at YouFine have their expertise in the production process. The most common technique is the high-polish treatment, which could make the surface of the sculpture into a mirror-like effect. Secondly, there are also matte and brushed treatment methods, and the production of sculpture looks very detailed and artistic. In addition, we also use paint to give the sculpture a rich color. Finally, YouFine also uses spray and coated plating techniques to give a natural and vibrant finish, and YouFine would choose the most appropriate finish for your specific needs.
More Options for Metal Light Sculptures
This large format modern light sculpture was crafted by YouFine artists. These stainless steel sculptures are widely popular and YouFine is always innovating and looking for new and innovative sculptures for our customers. If you like this type of public light sculpture, we would show you more styles and customer feedback. These metal light sculptures have different shapes and different ideas. It is worth mentioning that you could customize your sculpture artwork from YouFine. You could freely choose the shape, text content, size, and lighting color of the sculpture. Our designers and artists could meet any of your needs.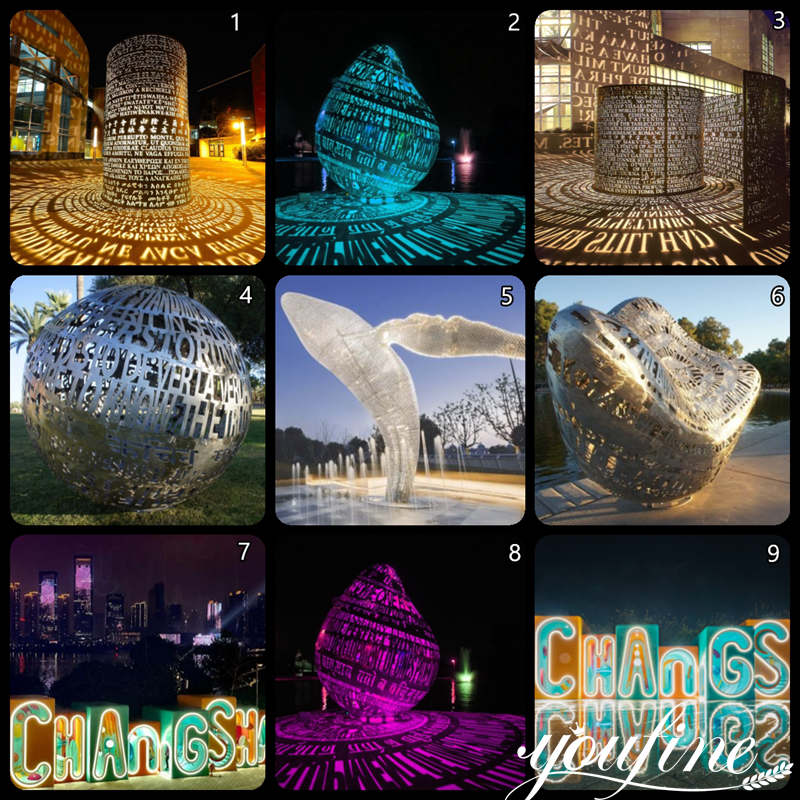 YouFine is a professional stainless steel sculpture supplier, if you are looking for beautiful sculpture artwork, YouFine would be your best partner.