Details of Stainless Steel Animal
This mirrored stainless steel animal sculpture is the latest sculpture designed by YouFine's designers. This set of stainless steel giraffe sculptures presents a mirror effect. Their shape looks very cute. They would certainly attract more attention if you place them in the garden. These three large stainless steel giraffe sculptures are very vividly shaped. They all have long necks and long limbs. The surface of this set of sculptures is very smooth and could reflect the surrounding scenery.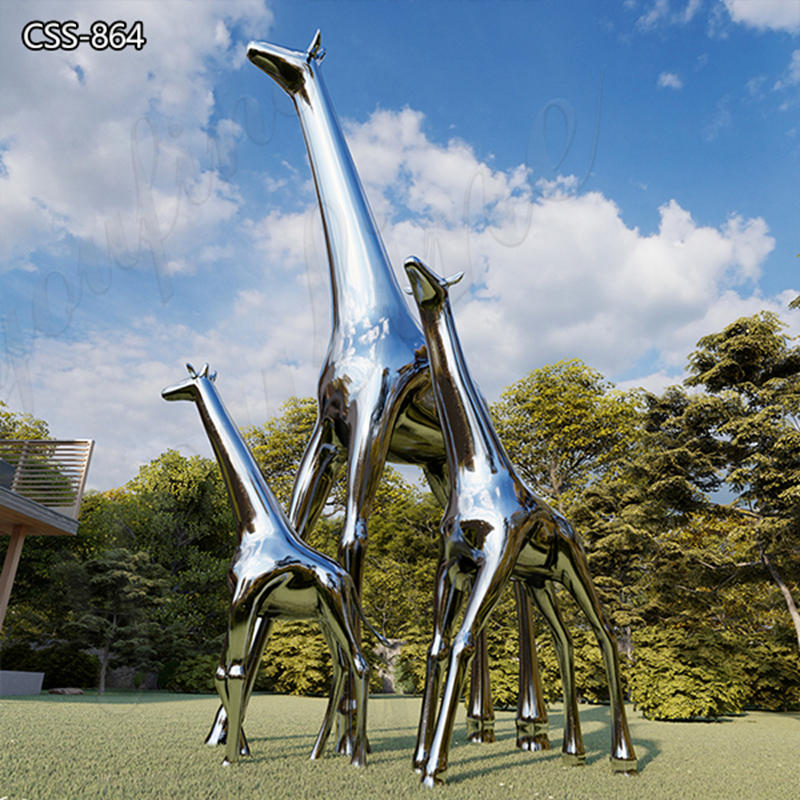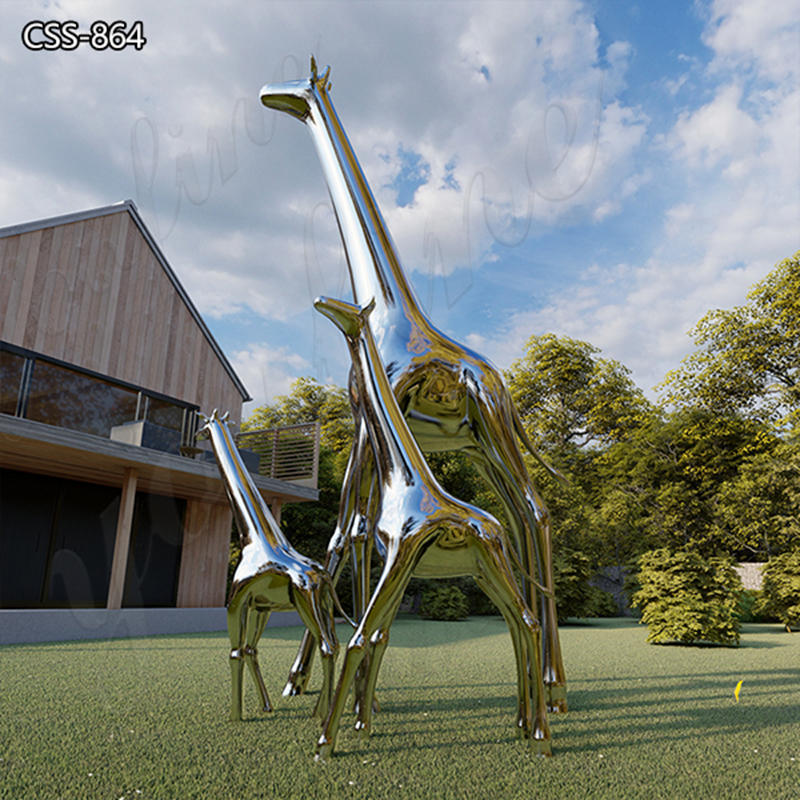 More Designs for Stainless Steel Animal Sculptures 
If you are interested in our stainless steel sculptures, our team would provide you with the most comprehensive selection of sculptures. Notably, we are a stainless steel sculpture factory with 39 years of experience, and YouFine's stainless steel sculptures are exported to various countries and regions worldwide. Our customers have universally recognized them. If you need a stainless steel animal sculpture artwork, YouFine could show you more exquisite sculptures, including stainless steel horse sculptures, stainless steel dragon sculptures, and other sculptures. We believe you could find the right sculpture artwork in YouFine.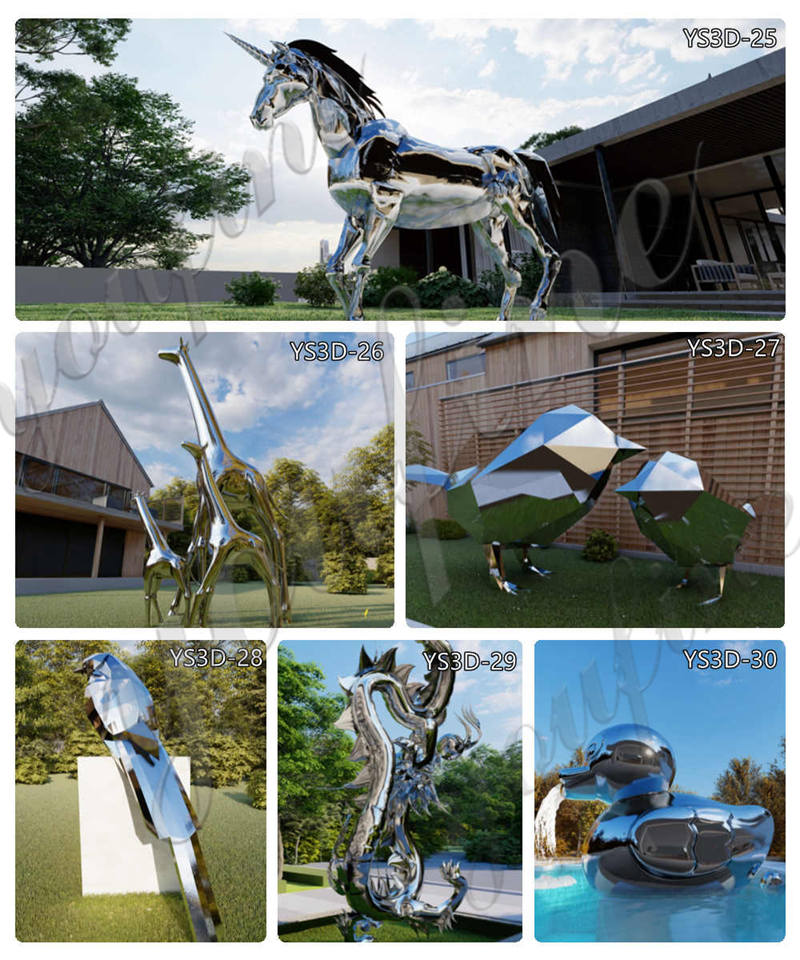 YouFine's Design Ability
YouFine's
stainless steel sculpture
s are available in many popular styles, and our design team is constantly innovating sculpture styles and designs to provide our customers with a richer selection. YouFine has a dedicated design team and designers. They never stop learning and are always updating their design skills and improving their abilities. This 3D rendered stainless steel giraffe sculpture is their work. In addition, many of our sculptures are original designs, and YouFine has exclusive production rights. If you like our sculptures, YouFine would make the best sculptures for you.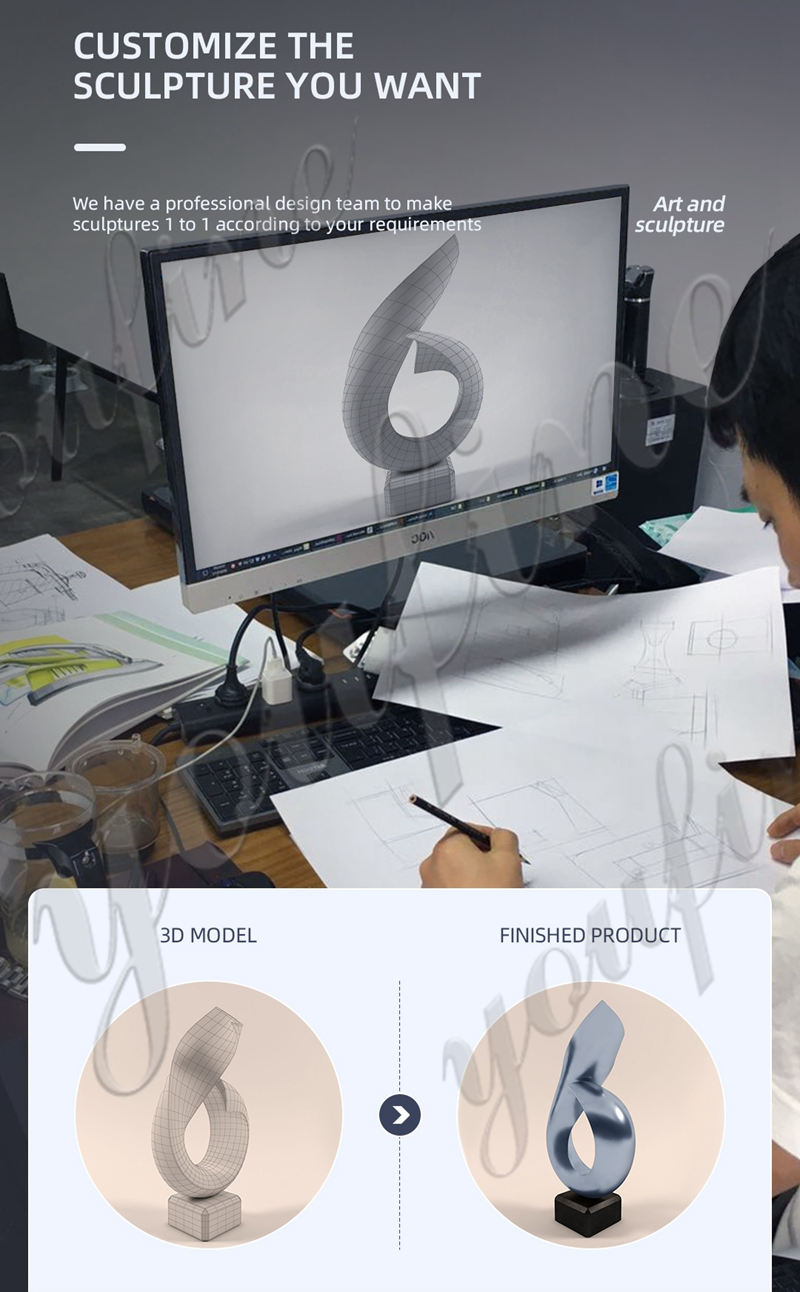 YouFine's QC Team
YouFine is a professional team, and we have full experience in making and shipping
stainless steel sculptures
. We promise to track and control the details of the sculpture throughout the whole process to give our customers the best artistic experience. In addition, our QC team would help you throughout the process for confirmation and problem-solving. We would use our best efforts to save you time and energy. Before shipping, there is also professional QC staff to control packaging and shipping details. It is worth mentioning that YouFine has long-term cooperation with excellent freight forwarders that would provide you with many conveniences.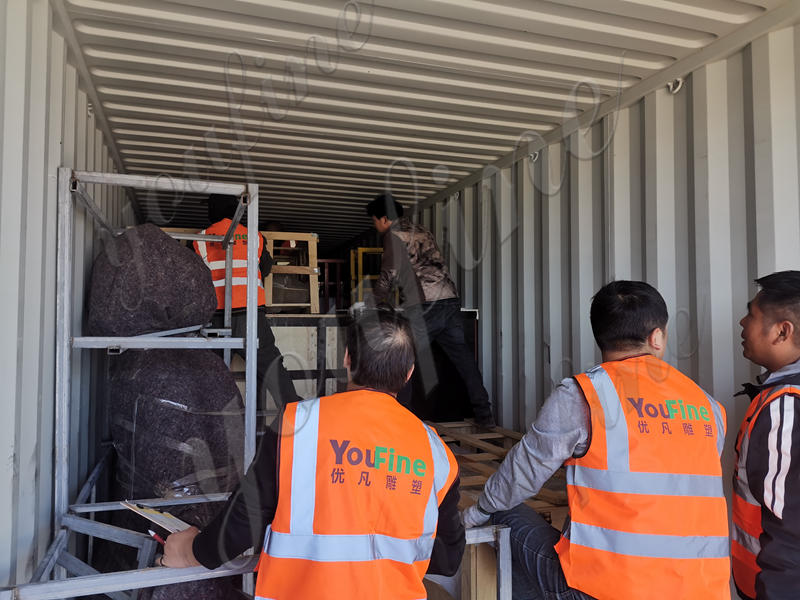 Please feel free to contact YouFine for sculpture ordering, and we believe we could reach successful cooperation.