This magnificent our lady of la Salette statue has her arms wrapped around her, looking into the distance in contemplation. She wears a long, flowing dress and a draped scarf, both adorned with delicate floral motifs, symbolizing the beauty and fragility of life. The bronze sculpture is also decorated with intricate details, including a magnificent crown and garland on the head of our lady of la Salette.
This our lady of la Salette statue captures the essence of our lady of la salette's manifestation and is surrounded by two young shepherds, one male, and one female.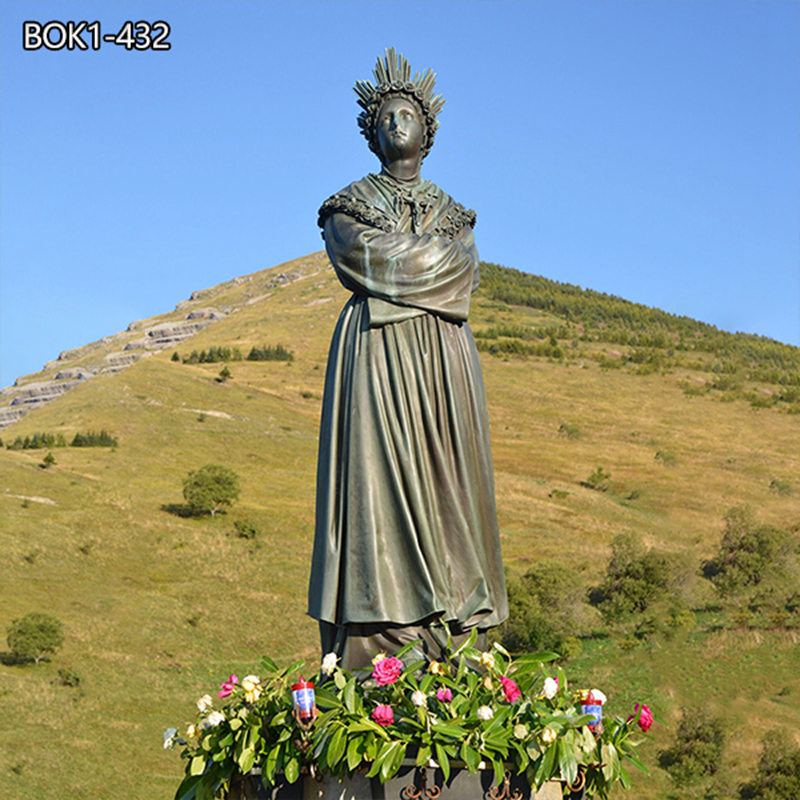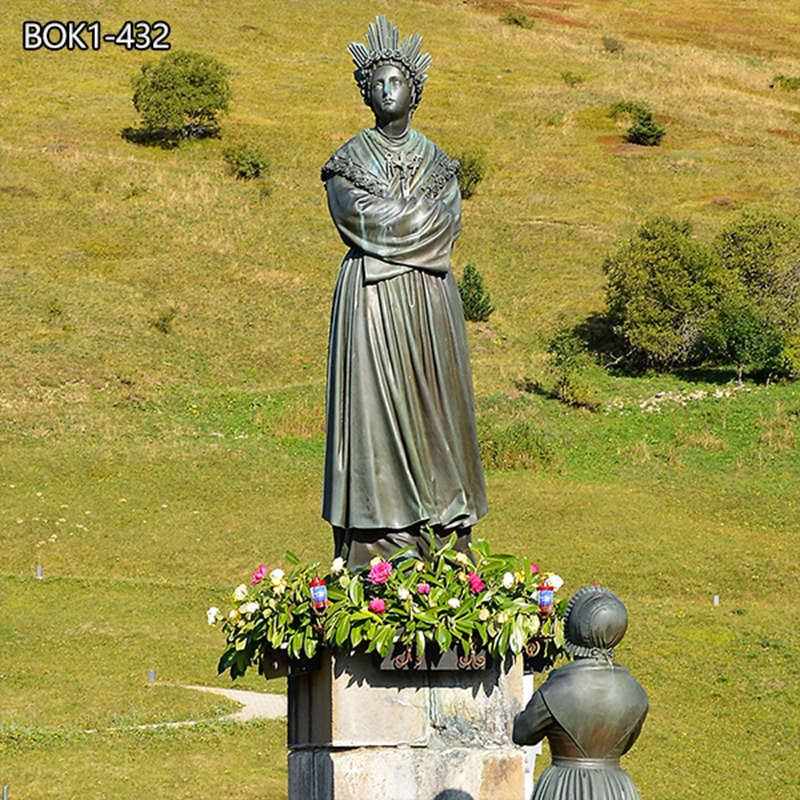 The Significance of Our Lady of La Salette Statue:
The symbolism of our Lady of la Salette statue is rooted in the story of what happened in France. According to the biography, our lady of la Salette statue appeared to the two young shepherds and conveyed the need for repentance and salvation. In her appearances, she mentions the sins of mankind, prayer, and repentance. At the same time, she presented the importance of faith and devotion.
This our Lady of la Salette statue calls all believers to follow in the Virgin Mary's footsteps and live a life of piety and devotion.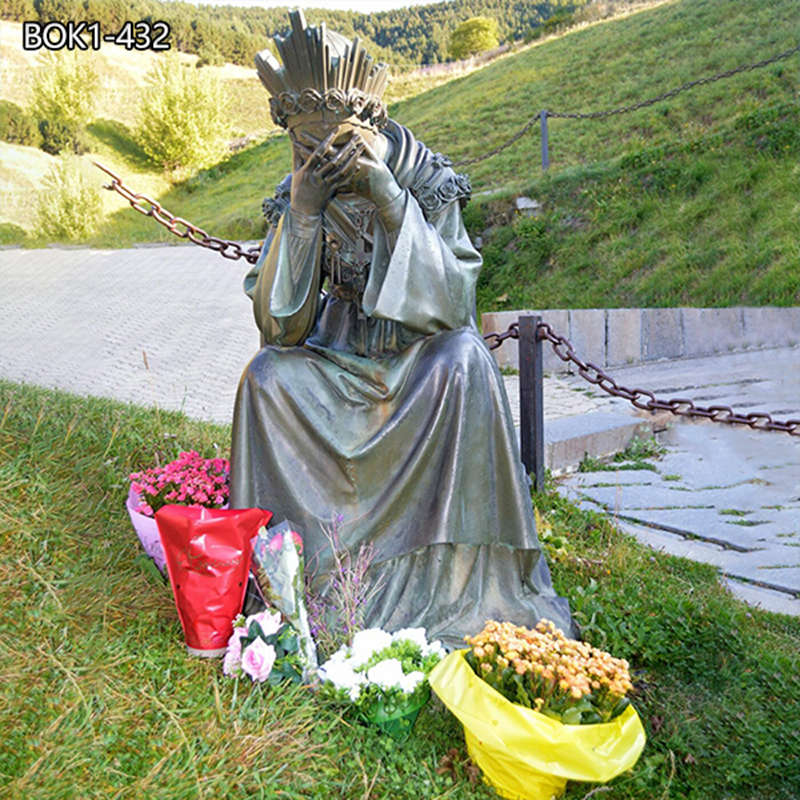 Advantages of YouFine Cast Bronze Religious Sculptures:
Our church clients widely appreciate YouFine's bronze religious statue. Our bronze sculptures have withstood the test of time and the environment. We use the highest quality bronze materials to cast our bronze religious statues, ensuring that they will remain intact for years to come. In addition, YouFine has nearly 40 years of experience in the casting process, and every detail is perfectly reproduced.
Before casting, we handcraft a 1:1 clay model of each bronze sculpture to ensure that every detail of the figure is restored.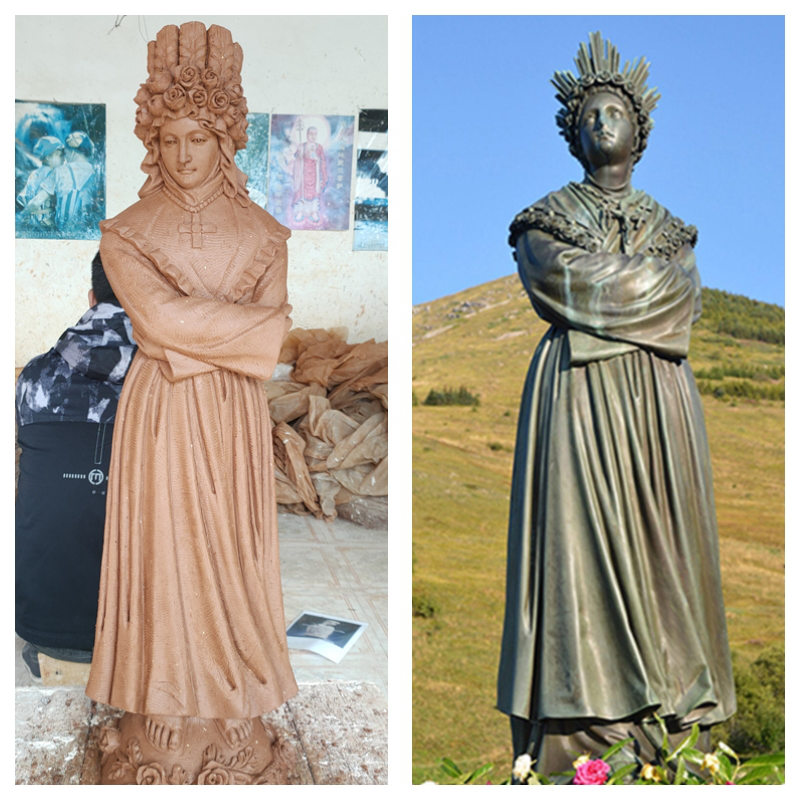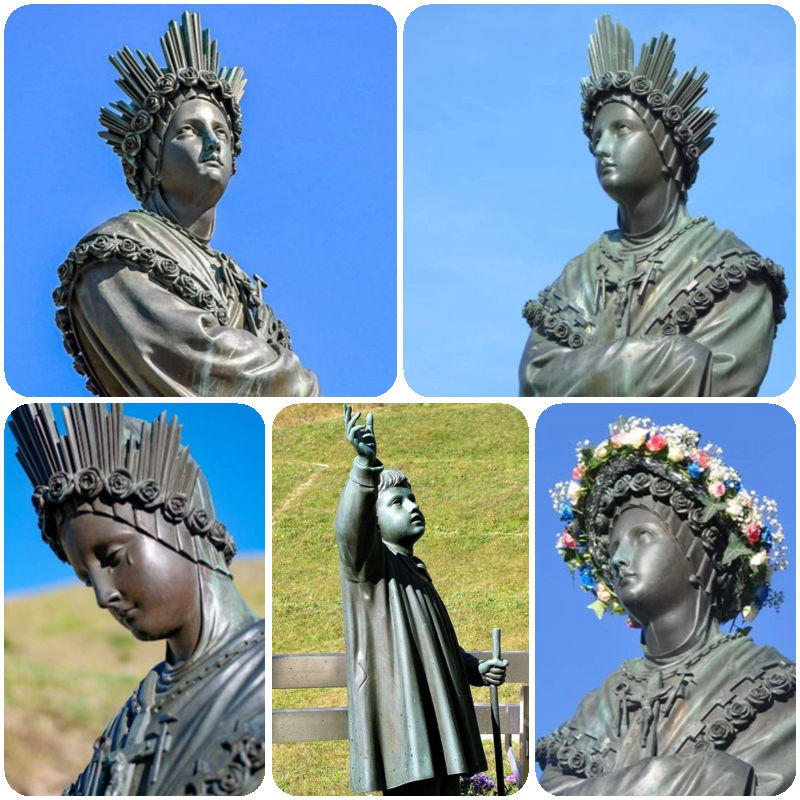 More Options for Bronze Madonna Sculptures:
In addition to our Our Lady of La Salette statue, YouFine also offers all different styles of bronze religious sculptures, including the bronze Virgin Mary statue and bronze saint sculptures, among others. Bronze religious sculptures are perfect for churches, chapels, and other religious institutions.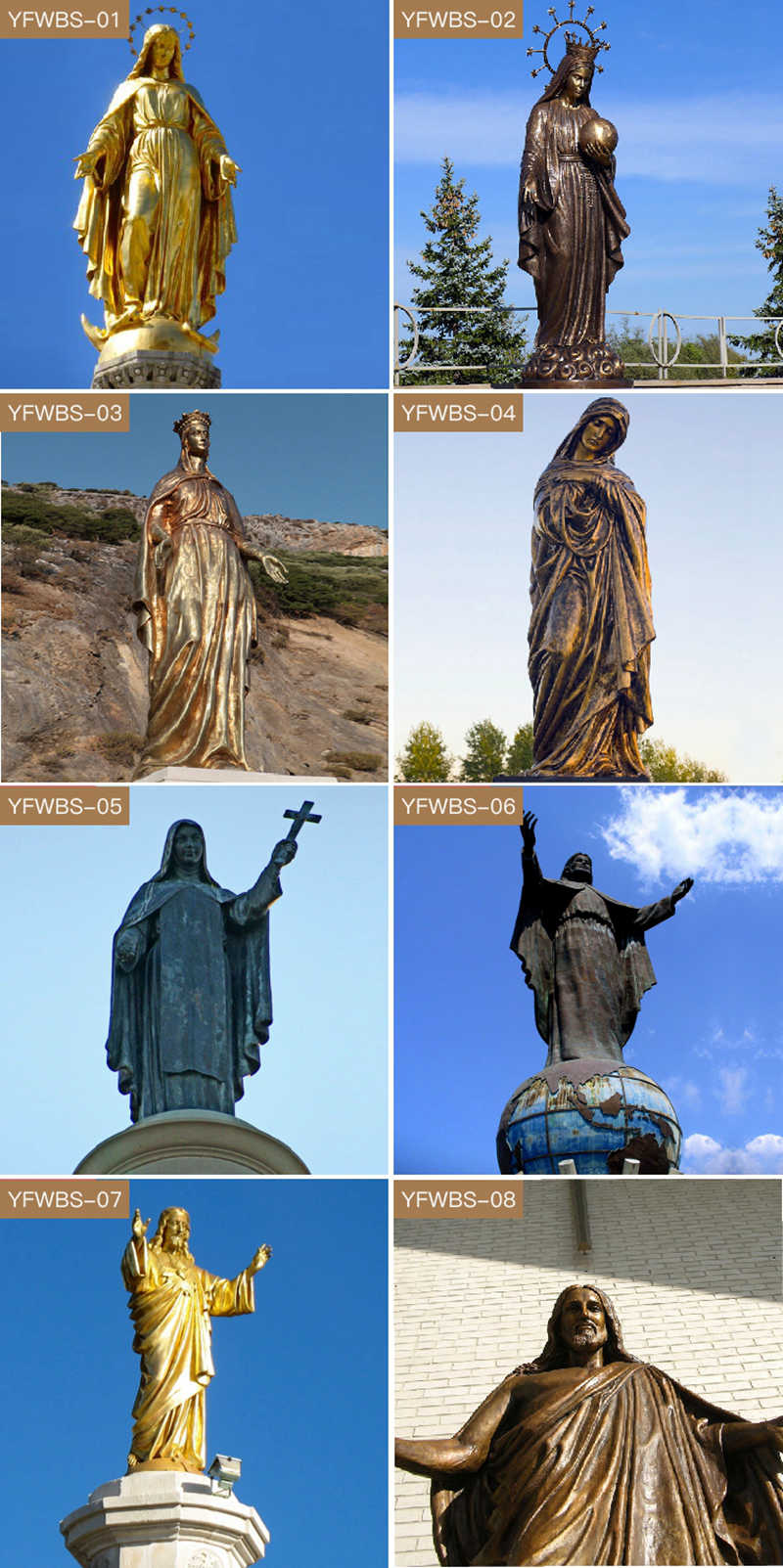 Bronze religious sculptures remind people of the importance of faith and devotion, contact YouFine for more sculpture styles and fabrication options.