Details of Marble Fireplace Surround:
This Victorian white marble fireplace surround could bring a more decorative effect to your room. There is a great demand for marble fireplace shelves in many countries and regions, and YouFine is a famous manufacturer of marble fireplace mantel surrounds.
YouFine's marble fireplace mantel comes in many different styles, and the drawings and details of each style are customizable to meet specific needs.
So whether you need to order marble fireplace mantel surround in bulk or need an exclusive design of marble fireplace surround, YouFine factory is well equipped to meet your requirements.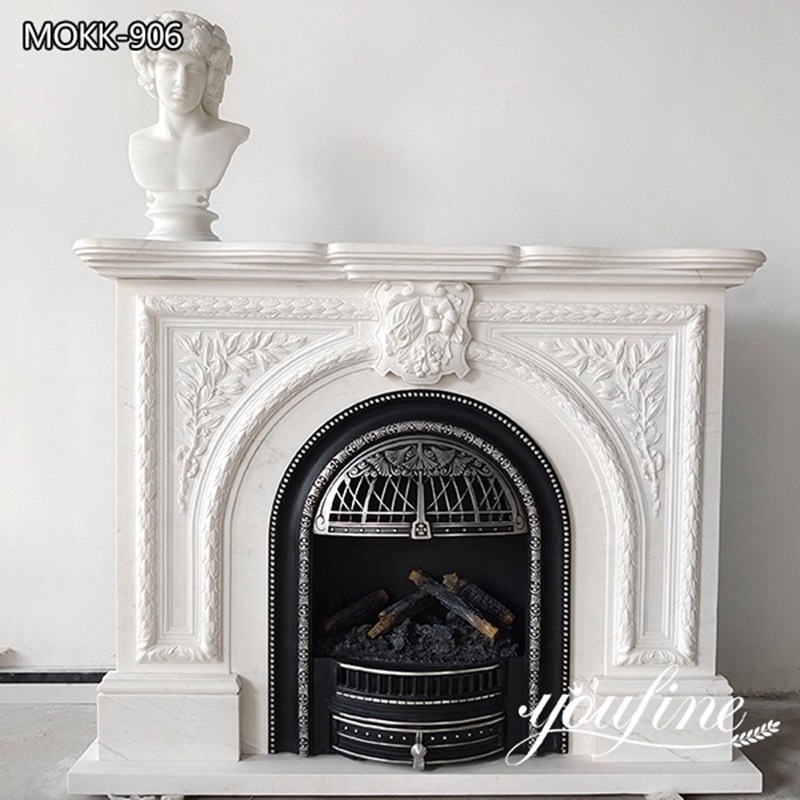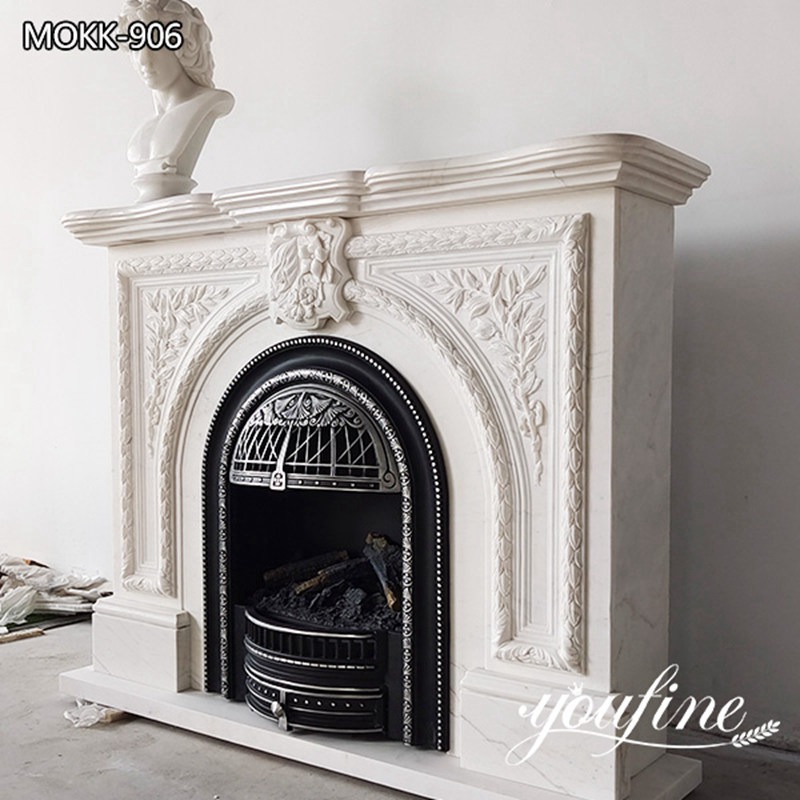 The Popularity of Marble Fireplaces:
Many of YouFine's hand-carved marble fireplace mantel surrounds are exported to Russia, Italy, and other countries. Many customers have very strict requirements for marble craftsmanship, and YouFine's marble fireplace mantel surrounds are gaining more and more recognition and repeat purchases from customers.
The marble fireplace mantel surround is gradually becoming a necessity in home decoration. The beautifully carved marble fireplace mantel could add more beauty to the room fireplace and bring more joy to the family reunion.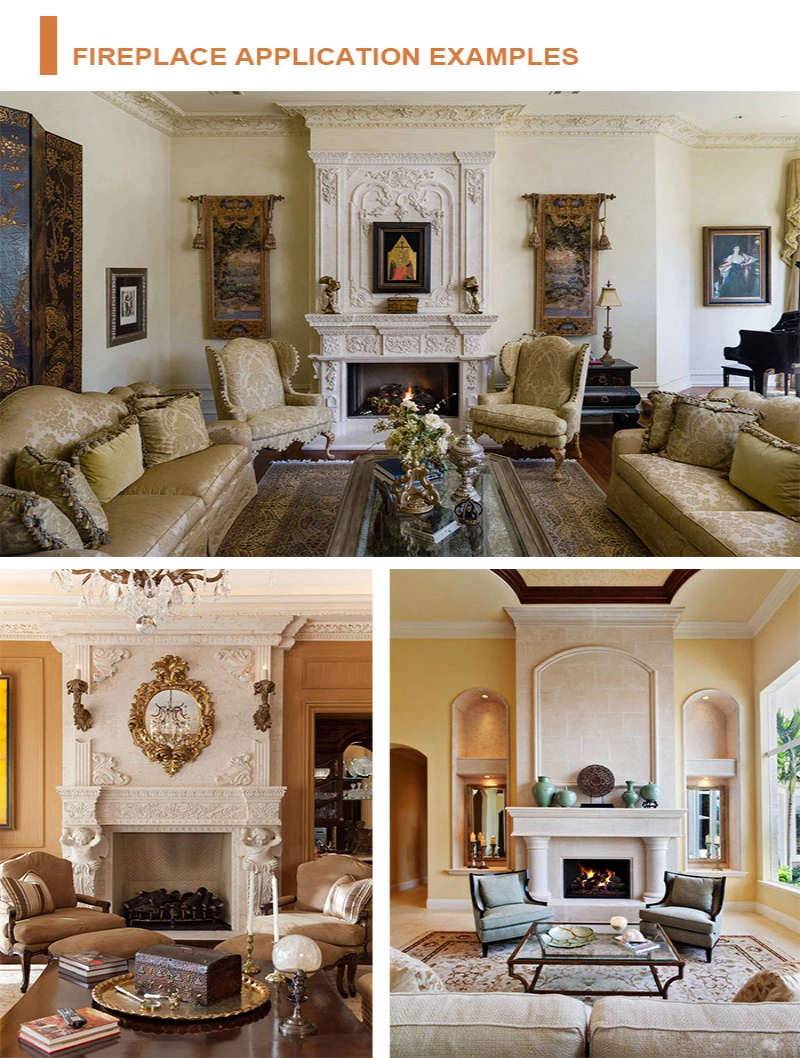 Hand-Carved Marble Fireplace with Heart:
YouFine has been making sculptural marble crafts for 40 years and each one is shaped by YouFine's artists with care. Our goal is to export YouFine's marble crafts to every region and home in the world.
YouFine always believes that hand-carved marble fireplace mantel is different from machine carved. YouFine has been shaping marble sculpture artwork with heart for 40 years, our artists carve each marble sculpture purely by hand. We hope that every customer could feel the beauty of art from YouFine's marble sculptures.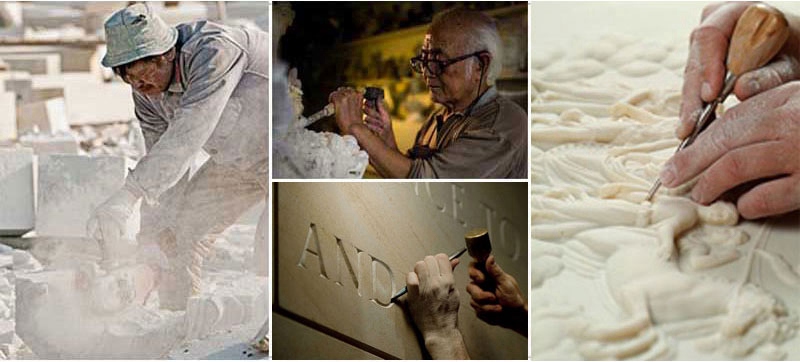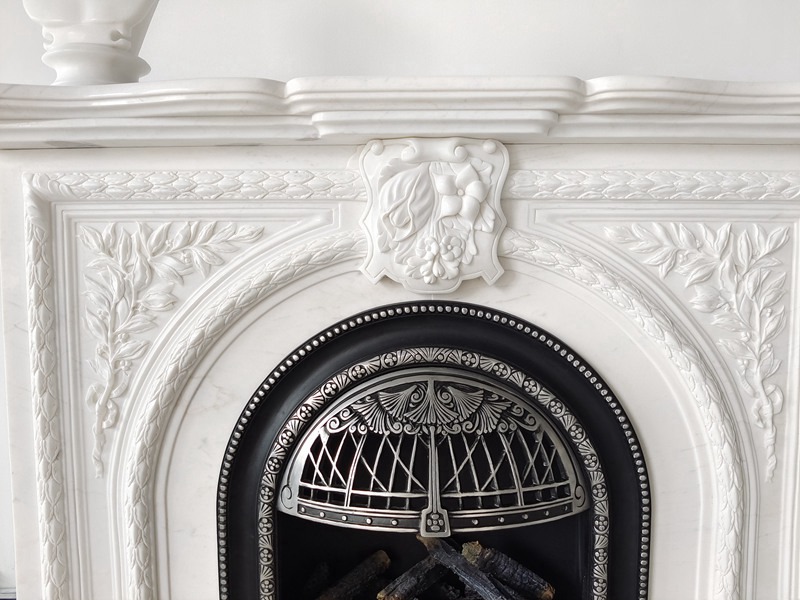 YouFine is Realiable:
 YouFine's craftsmanship-wise, our hand-carving artists have over 20 years of carving experience. Each artist's work is a work of art that couldnot be duplicated. This is what makes hand carving so valuable. We guarantee that YouFine's
marble fireplace
mantel surround would stay with the family for a long time.
From the design of the marble fireplace mantel to the choice of materials, YouFine could guarantee the most perfect and reasonable solution for our customers. The marble materials chosen by YouFine are all grade A to ensure the best artistic experience for our customers.