Bronze Wall Street Bull Sculpture Details:
Our bronze Wall Street bull sculpture is a craft both in terms of material choice and degree of coloring. The bull's expression and movement can perfectly show its momentum, and it has a good symbolic meaning.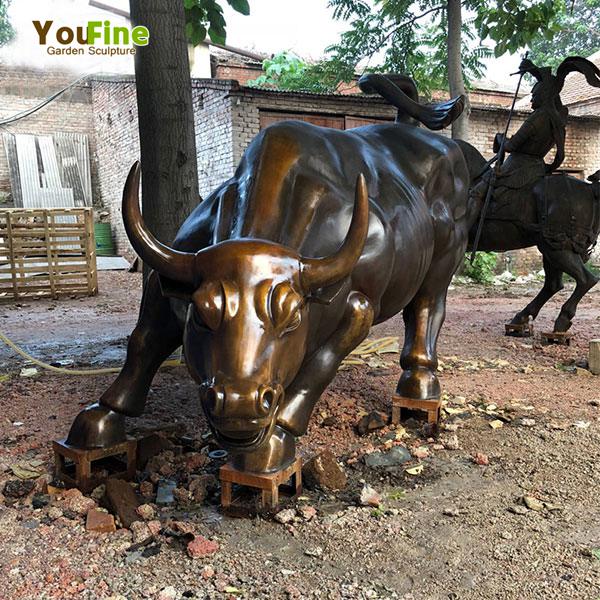 How to make this bronze Wall Street bull sculpture?
This is a fine Wall Street bronze bull sculpture. We have professional bronze sculpture artisans who have been engaged in sculpture making for many years and have rich carving experience. We will use the traditional "dewaxing" method. And through the method of precision casting process, to ensure that every detail of this bronze bull sculpture will not be lost. At the same time, during the sculpture production process, we will continue to modify the original design based on your comments to ensure the details of the sculpture.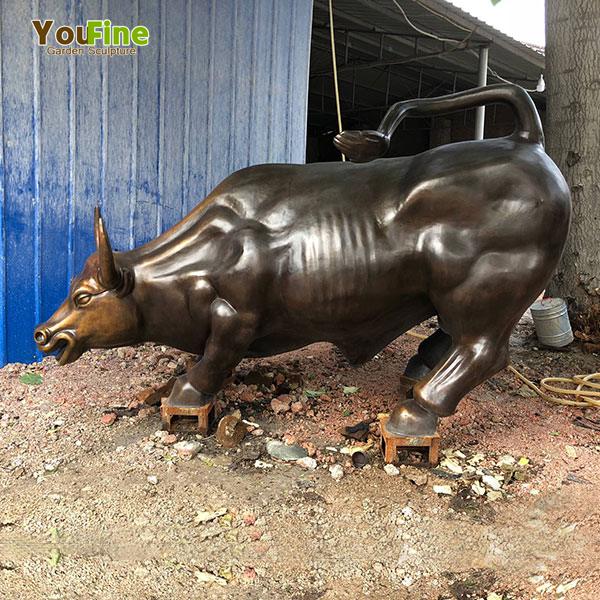 What size bronze sculpture could I make?
We could customize bronze bull sculptures of any size you want. We customize a small bronze bull sculpture for interior decoration. Of course, we also support outdoor garden bronze bull sculptures. We have also produced large bronze sculptures for our clients, whether they are placed in city squares or outdoor courtyards.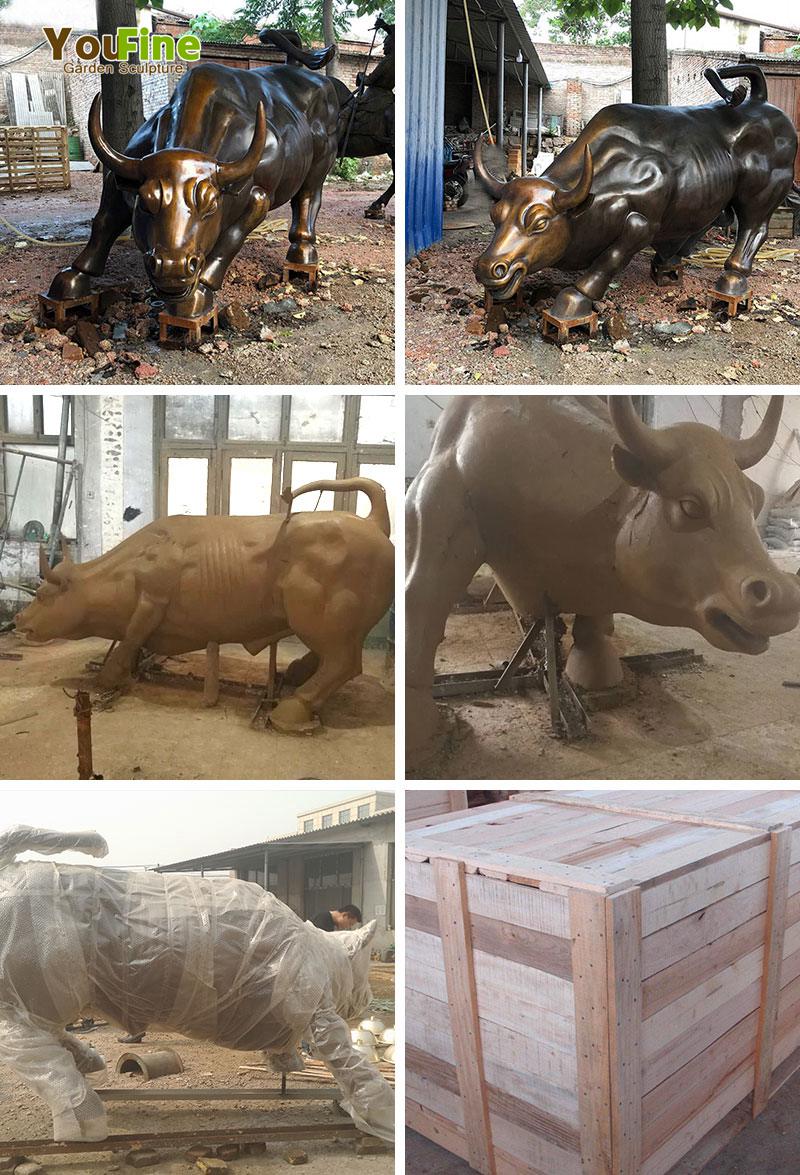 Are you a factory or a trading company?
We have our own
bronze sculpture
foundry (factory) and we make clay molds and cast them all in our own factory. We always welcome customers to visit and exchange.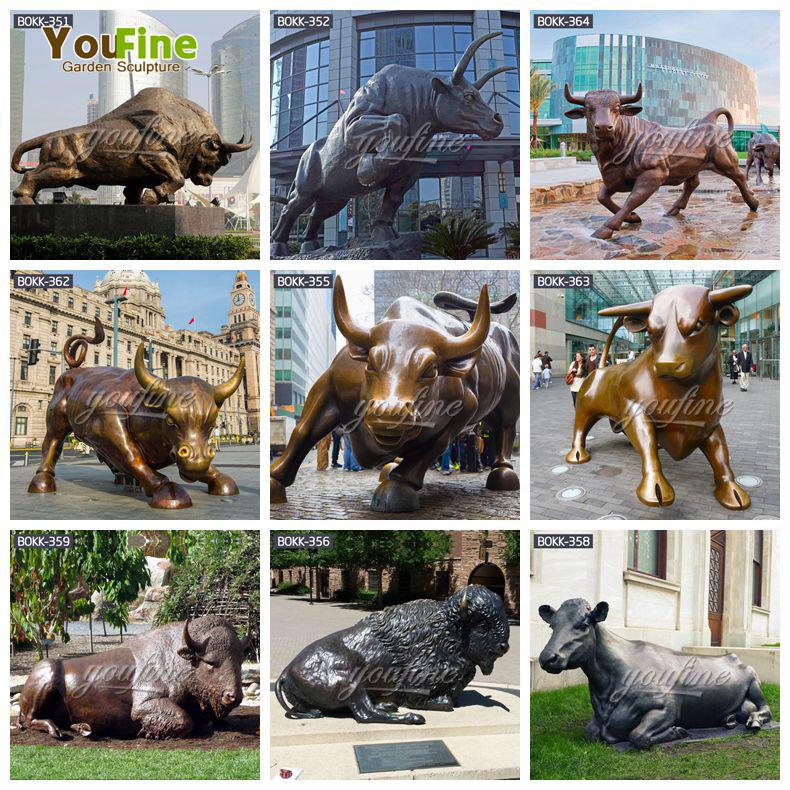 What could I do to get your detailed quote?
Before quoting, we usually have to gather relevant information, such as your favorite design, its size and color. Please leave us a message, email or call, our sales team will send you a detailed quote and our recommendation information.