Bronze Greek soldier statue is a favorite of friends who love military sculpture. This is the statue of King Leonidas I., King of Sparta, who defended Greece against the Persians and died in the process. Battle of Thermopylae, 480 BC
The brave and courageous image and the spirit he represents have been praised by people all the time. YouFine uses high-quality bronze to cast each soldier statue, presenting their image to the public again. A spear and a shield, a suit of armor, and a helmet, which are their symbols and all.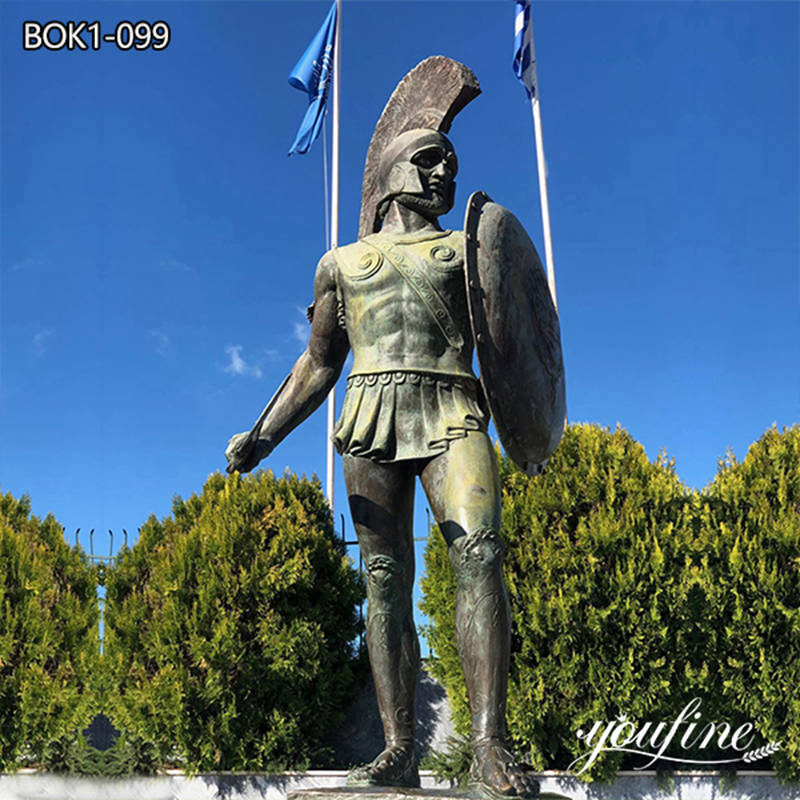 Lifelike Clay Model:
YouFine pays attention to quality, which is well known in the industry and customers. Each of our
bronze soldier statues
starts with a clay model and the details are continually adjusted based on customer feedback. The final clay model is basically the same as the finished sculpture. All the necessary details and features are included. Therefore, our Greek soldier statues are exquisite and lifelike, no matter viewed from the whole or observed from details.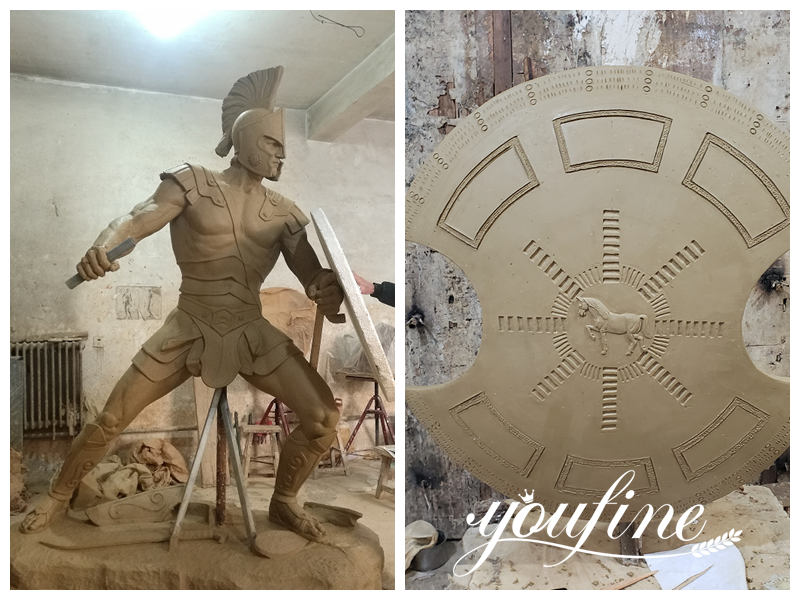 Beautiful Patina:
Our Bronze Spartan Soldier Statue is available in any desired color. Such as bronze, gold, patina and so on. Bronze Greek soldier statues in different colors could be placed in the most suitable place for it, blending in perfectly with the surrounding environment. Besides, on the color, you could also make your request. We could satisfy you.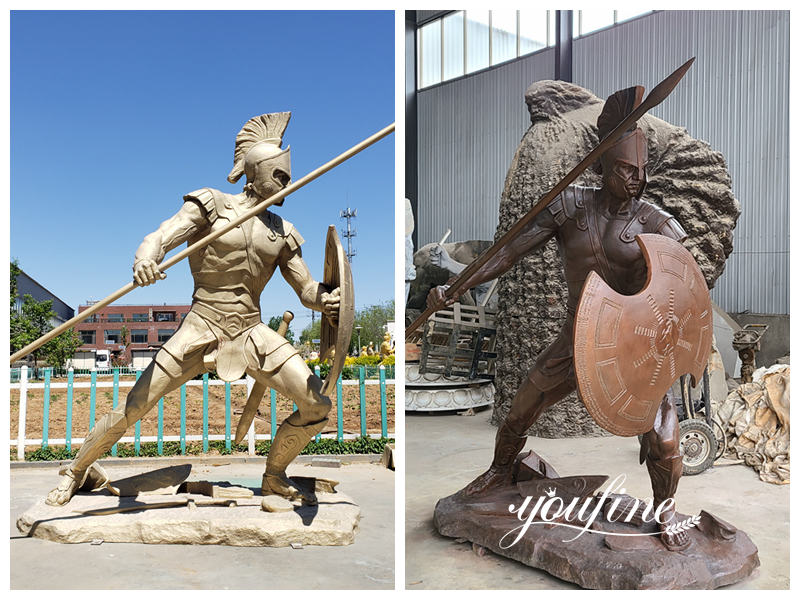 Show Details:
We show you enlarged detail pictures of this soldier sculpture. You could also understand it more clearly. Its strong muscles, broad chest, resolute eyes, sharp-edged face, etc., these elements establish and display his mighty image. We would also do some processing on its surface to make it more realistic and fit the image of a Spartan soldier.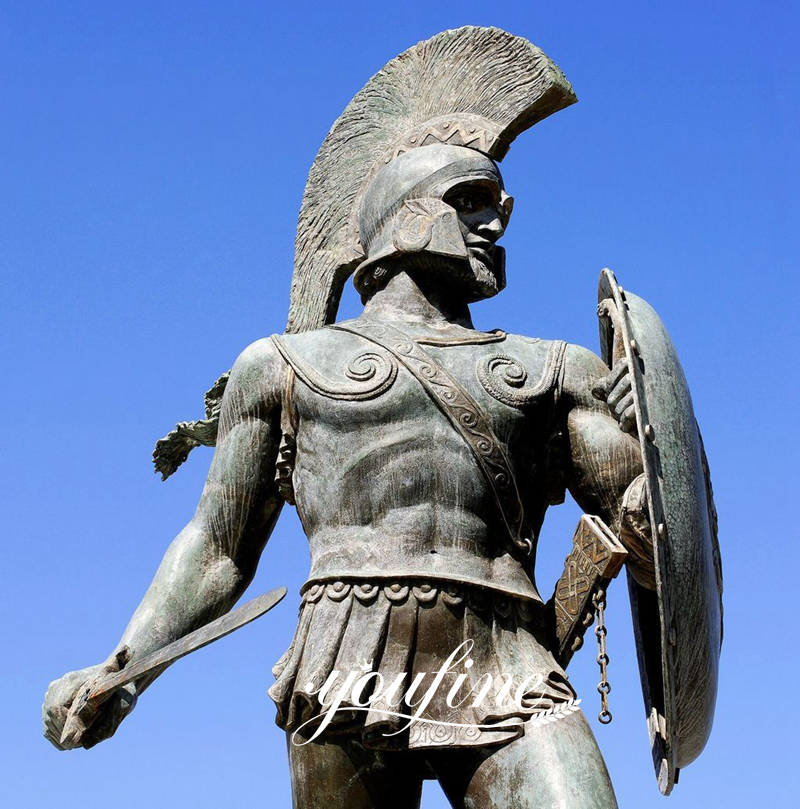 Besides this bronze Greek soldier statue, we could also cast other military statues for you. In our homepage, there are more bronze military figure sculptures, you could also go there to learn more.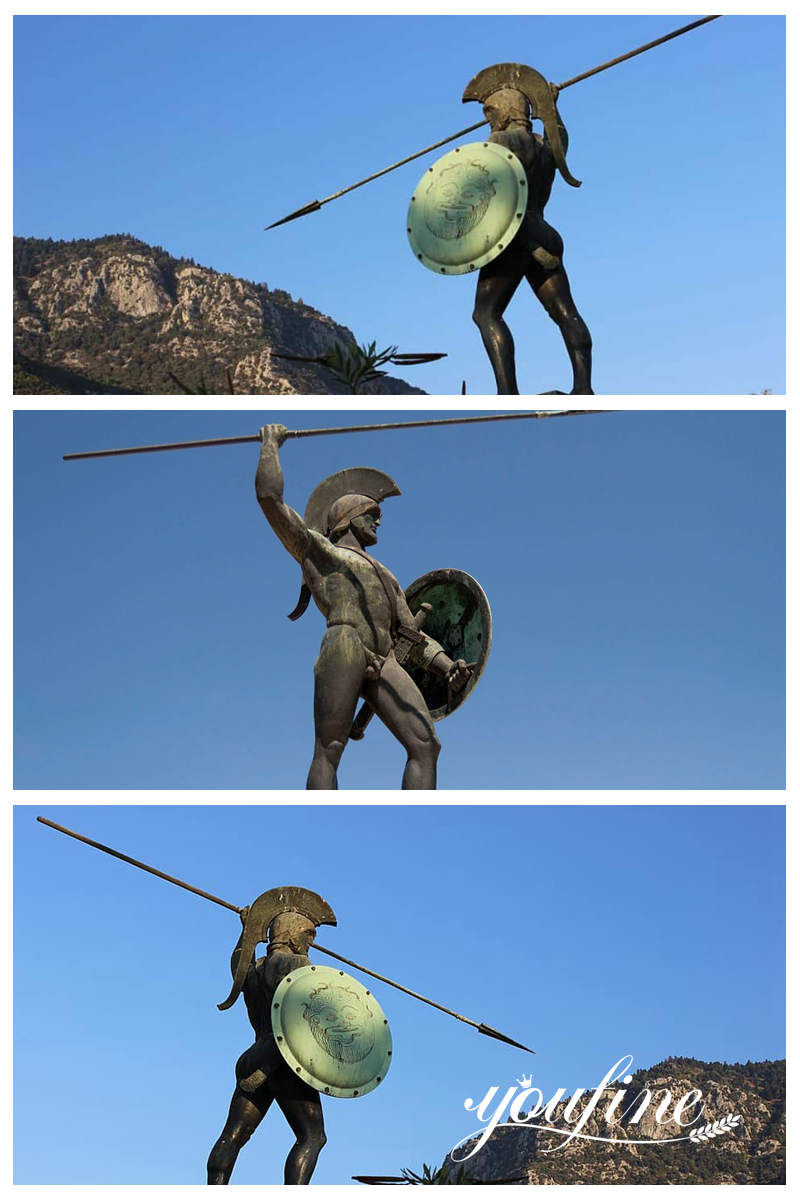 Welcome to contact us to make a purchase.