About the Black Granite Angel Tombstone
No tombstone has been preserved longer and more memorably than natural granite angel headstone, not to mention the black granite that is so special. We customized a sculpture of an angel next to the tombstone, where the angel sits quietly, flowers in her hands, and her wings tighten around the entire tombstone.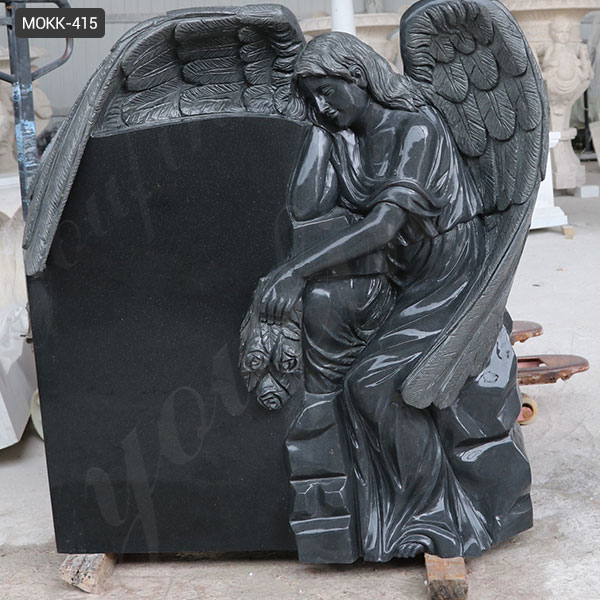 Experienced Master Carver and Perfect Detail
We couold see from the pictures the details of such exquisite carvings, which have been carved by our experienced master carvers purely by hand. They are experienced and learned to carve from a young age, and their pursuit of quality is very demanding. Exquisitely carved with exquisite polishing and sanding, a tombstone like this is simply a work of art.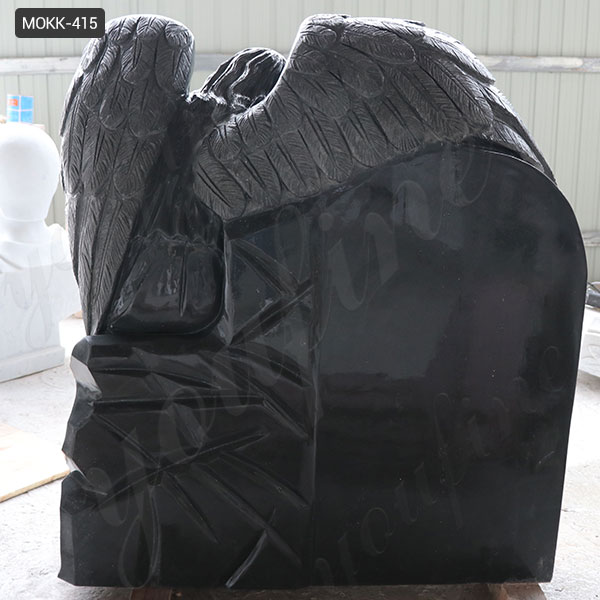 Various Options for Marble Tombstone Sculptures
It is said that angels are the messengers that connect us to heaven and that beautiful angels will take our place to guard our loved ones. Many of our clients choose to have a custom marble angel headstone for their loved ones, and we have a wide selection of marble angel headstones to choose from, so you could contact us in time if you need one.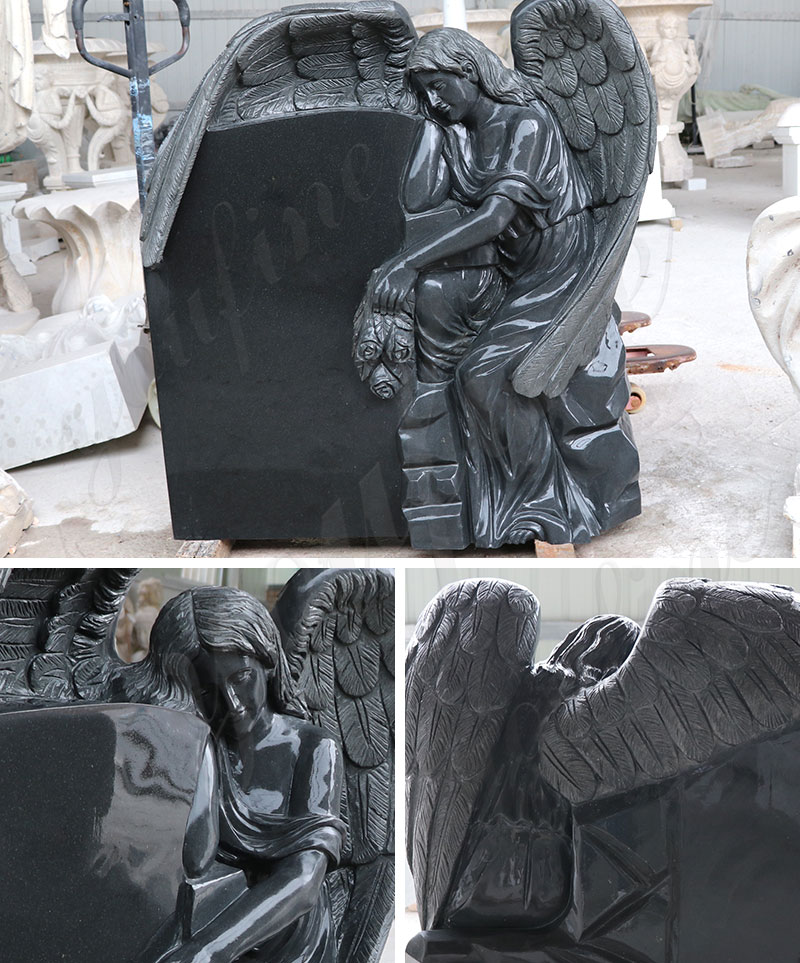 Various Customizations are Accepted
We accept all kinds of 
custom marble headstones
 and could engrave the headstones, support to put ceramic photos on the headstones, for the sentences you want to express your thoughts, we will use machine engraving, machine engraving could make the whole headstone more neat and beautiful.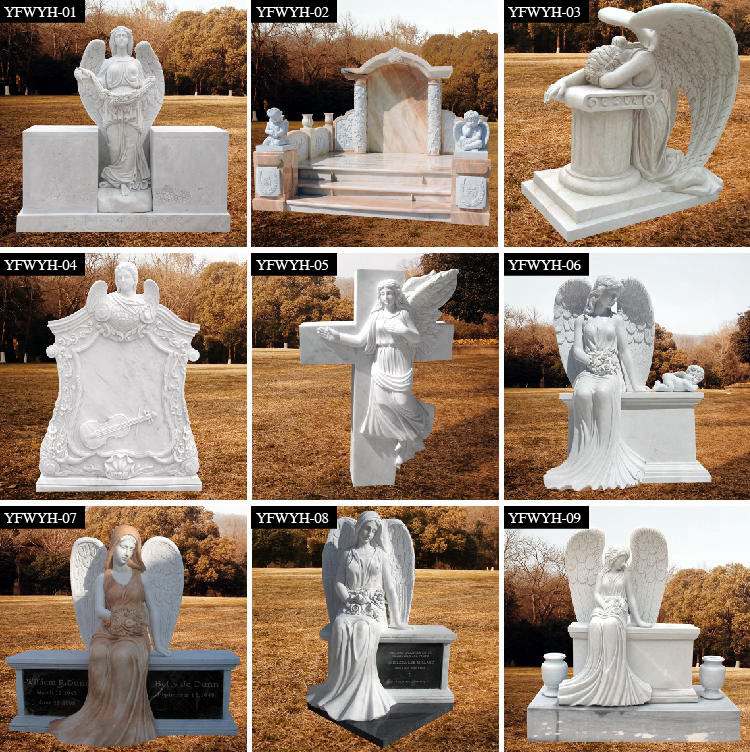 How to contact us?
Underneath our page there is a message board and contact information where you can leave us a message telling me about the style you like or other details. You could also give us a call at +86-13938480725 or send us an email at info@you-fine.com and one of our sales staff will communicate with you about the quote promptly, we would be happy to hear from you.