Details of Stainless Steel Sculpture
This stainless steel rabbit sculpture is so large that it takes up most of the space in the center of the square, and the artists at YouFine were able to replicate this giant rabbit sculpture perfectly. The metal rabbit is a standing rabbit with long ears that stand out and one ear hanging back for a more mischievous look. The body of this rabbit is round and chubby, just like the animals coming out of the cartoon, which could bring a sense of affection and childishness. If you want a piece of this decorative art, please contact YouFine for consultation.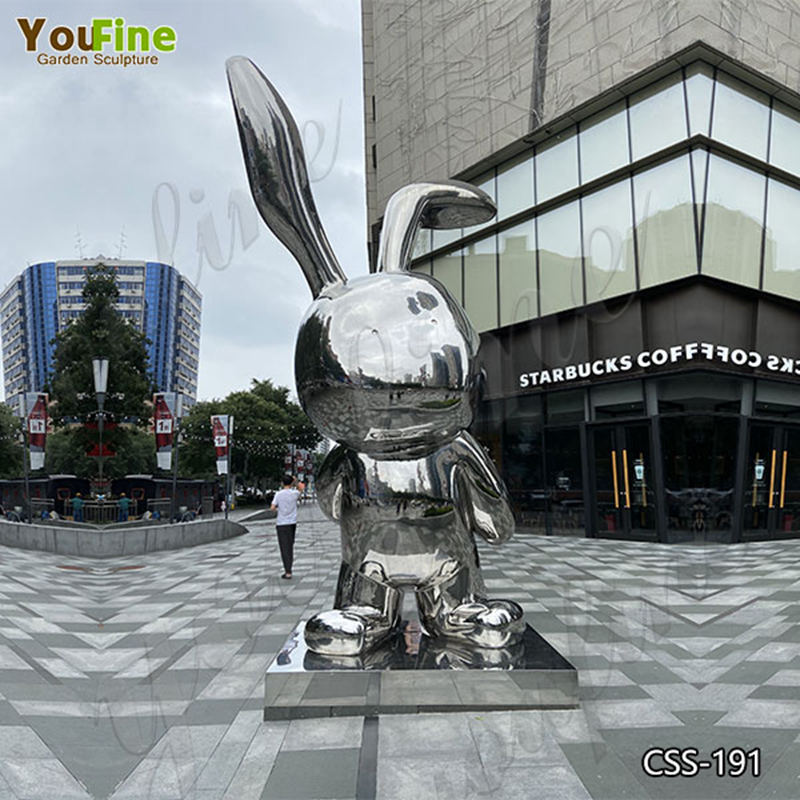 Quality Assurance of YouFine Sculptures
YouFine's stainless steel sculptures are one of our main products, and for 39 years we have been improving our process and enhancing the quality of our sculptures. It is worth mentioning that we have always used high-quality 304 and 316 stainless steel materials to make our stainless steel sculptures. These two materials are becoming more and more commonly used in modern outdoor sculpture making. Firstly, they are well adapted and resistant to air and water vapor erosion in the natural environment, so they could be placed in the outdoor environment for a long time as decoration. Secondly, these two materials have brightness and smoothness in themselves, and after the polishing treatment by our artists, the surface is like a mirror, which is very convenient for later maintenance and cleaning.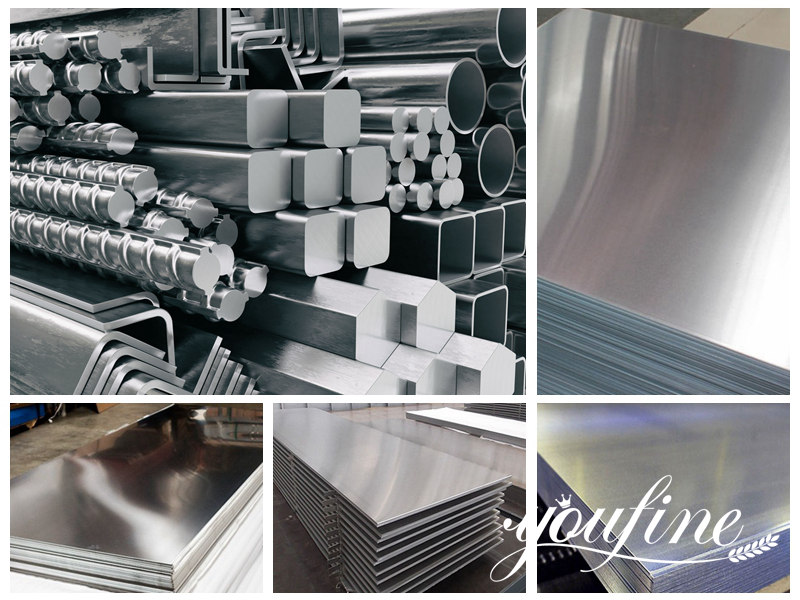 Sculpture Safety Guarantee
YouFine's
stainless steel sculpture
s are often exported all over the world, and we are very skilled in the issues related to the export of sculptures. To avoid the risk of long-distance transportation to the maximum extent, we would take the strictest packaging measures. First of all, the sculpture is wrapped with a thick sponge and plastic foam on the outside, which could effectively dampen the shock. Secondly, we pack the sculpture with professional wooden boxes of 3cm thickness. This kind of box could protect the sculpture to the maximum extent.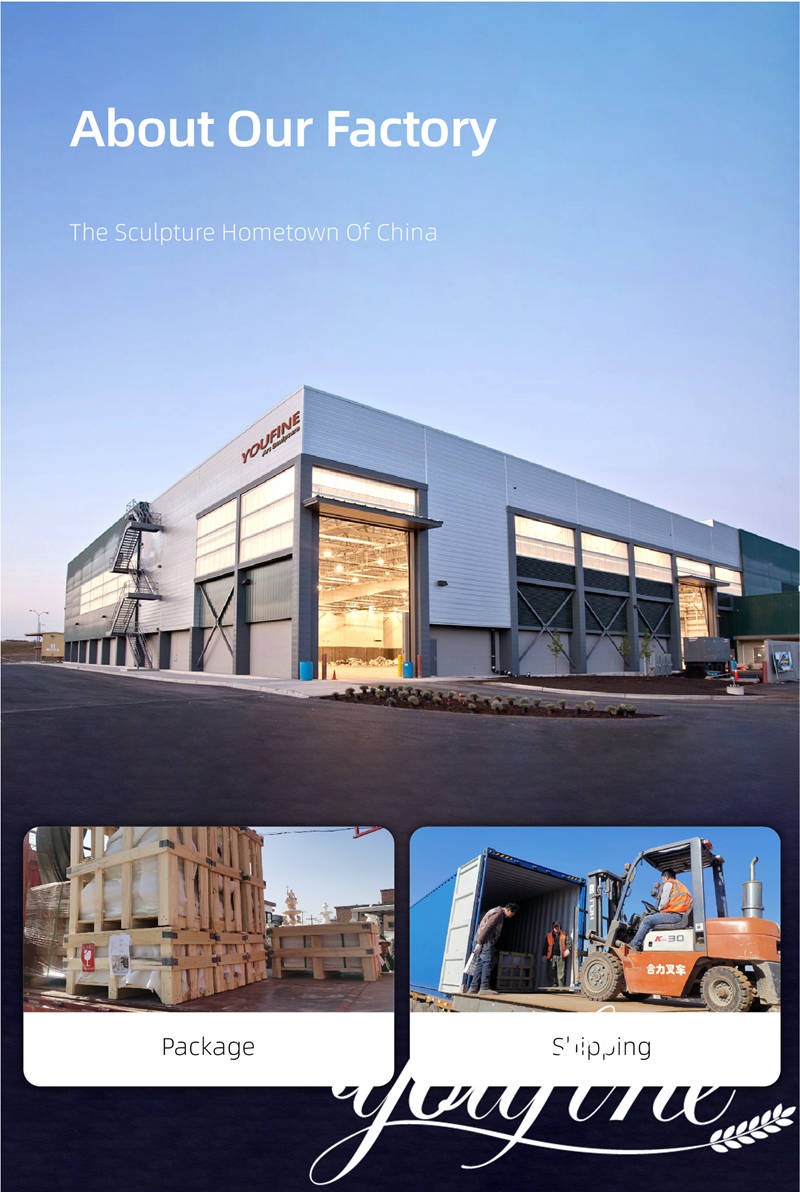 Customized Services for Metal Animal Sculptures
YouFine has a wide range of stainless steel sculptures with beautiful shapes. At the same time, YouFine is a design and innovation-oriented factory, and we support customization services for sculptures. On the one hand, you are free to choose the size, color, shape, and material of your sculpture, etc. All the production details could be adjusted according to your needs. On the other hand, YouFine's designers could meet your design ideas and turn your ideas into reality. In short, our factory could provide almost all the sculptures you need to meet the needs of our customers.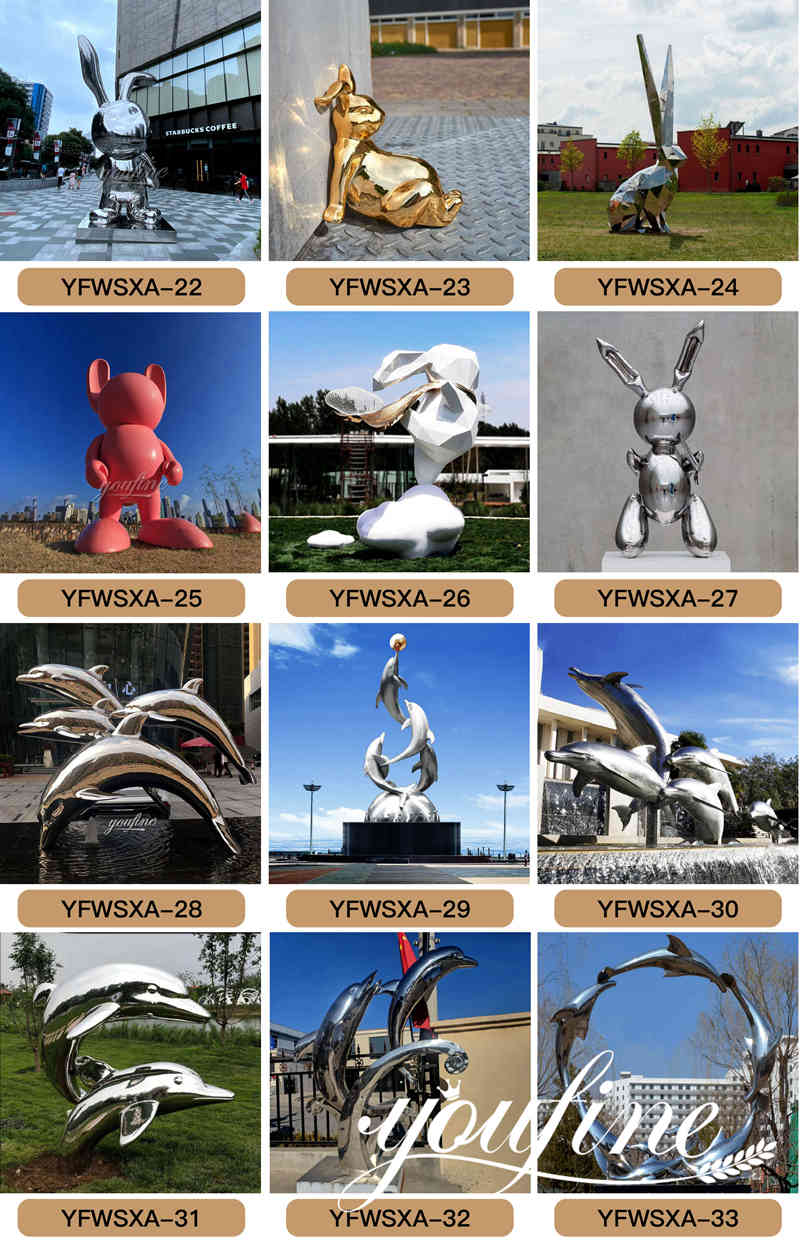 YouFine is a professional sculpture supplier, and we believe you could pick the most suitable sculpture artwork in our factory.