Fascinating Stainless Steel Growth Sculpture
This mirror like stainless steel growth sculpture is one the most impressive pieces of artwork ever created by YouFine. If you think your city or your garden is lacking a bit of a sculptural atmosphere or an artistic mood. You're used to seeing the same stainless steel growth sculpture and want some new ideas, then we're glad you found us.
This is the best-selling stainless steel sculpture in our gallery. Whether it is the mirror polishing process or the curvature of the sculpture, both are charming works created by the artist's hands. It also has a nice name called "Growing Sculpture."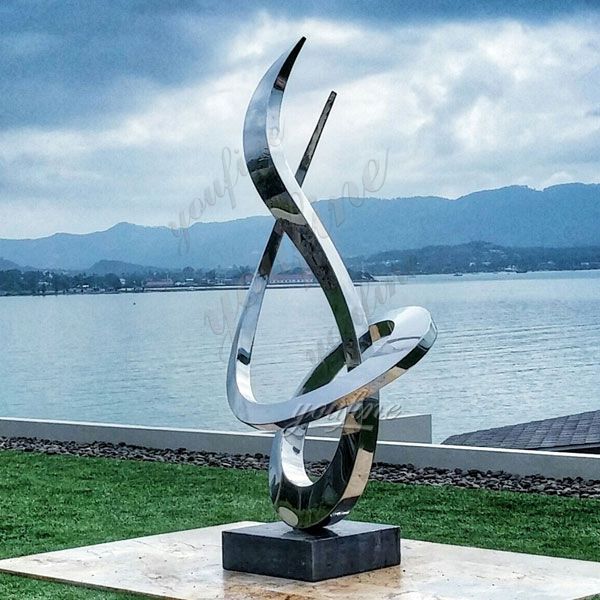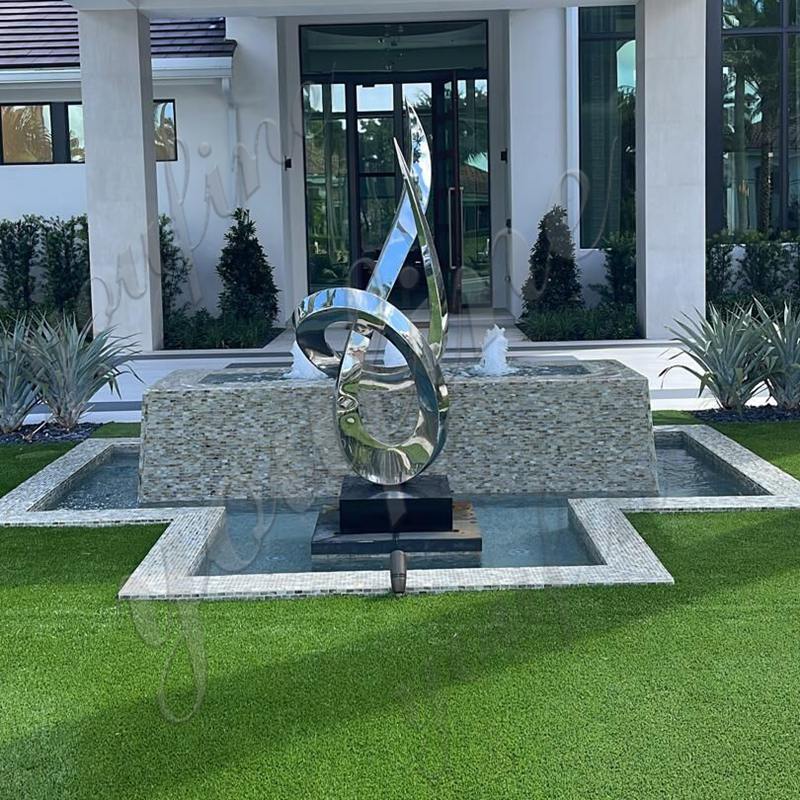 Suitable for Various Environments
Our customer put this stainless steel growth sculpture in his garden by the sea. We are very surprised that this sculpture could be integrated into such a beautiful environment.
Just recently, we received new feedback from our customers. He placed the stainless steel sculpture in front of the floor-to-ceiling windows. The outside is the beauty of the whole city. We marvel at the beauty of the scenery and also think that our sculpture is perfect and unique.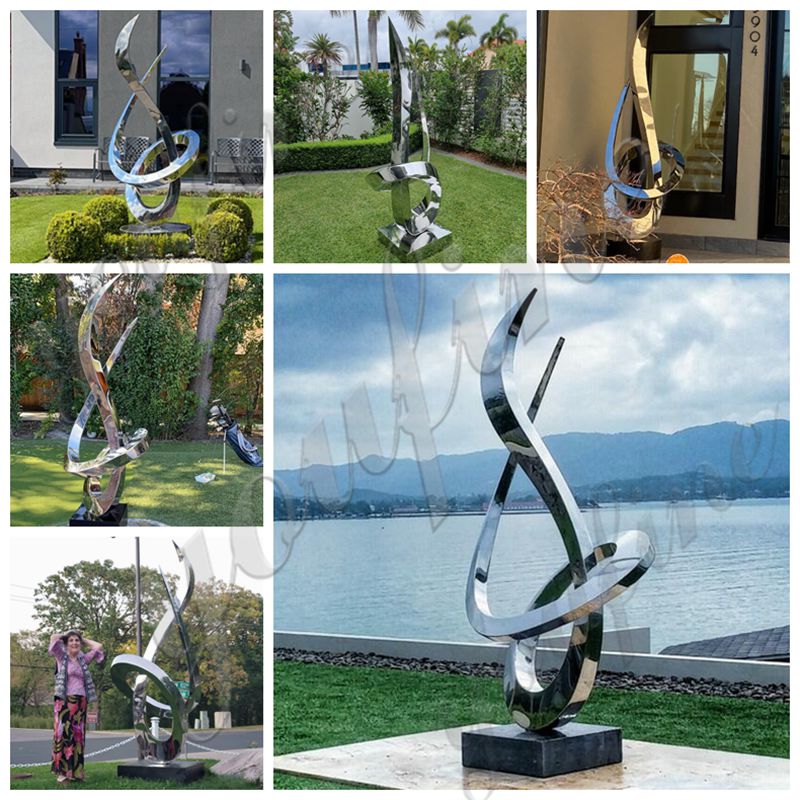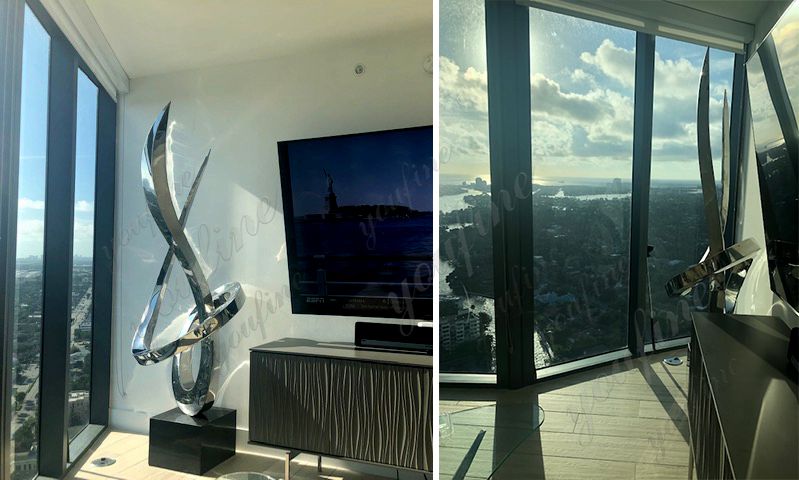 Undertake Project Cooperation
Whether you are a designer looking for a factory, a client  wanting to decorate a building, or you want to decorate your home and garden, a perfect and adaptable look to the environment is extremely important. And our Growing Sculpture is very suitable and we are sincere Hope to reach cooperation with you.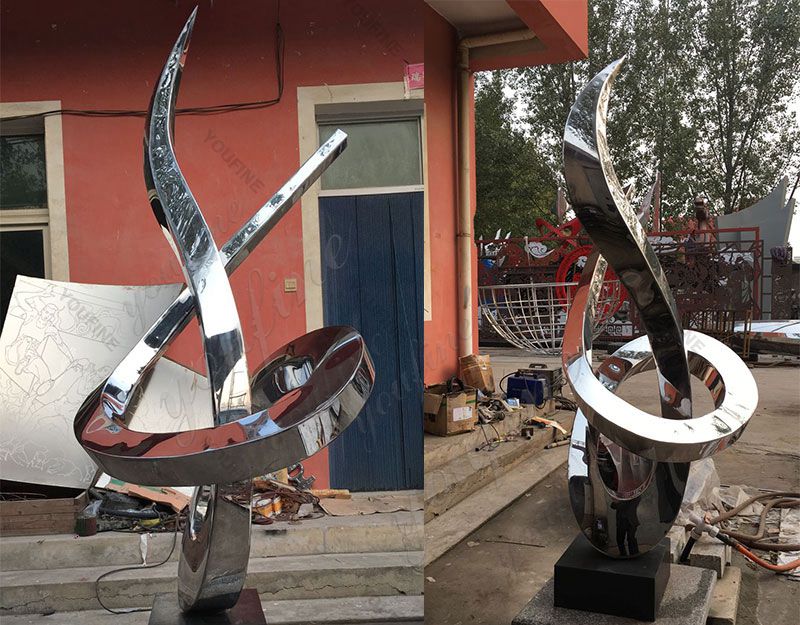 Why Choose YouFine
1. Original Design With Copyright
YouFine has a professional design team, and many of the sculptural shapes we have created have been widely loved by our customers. What's more, YouFine has the copyright of this stainless steel growth sculpture, and no other supplier could present the original appearance and concept of the sculpture except YouFine. If you like this special sculpture, then YouFine would be your best choice.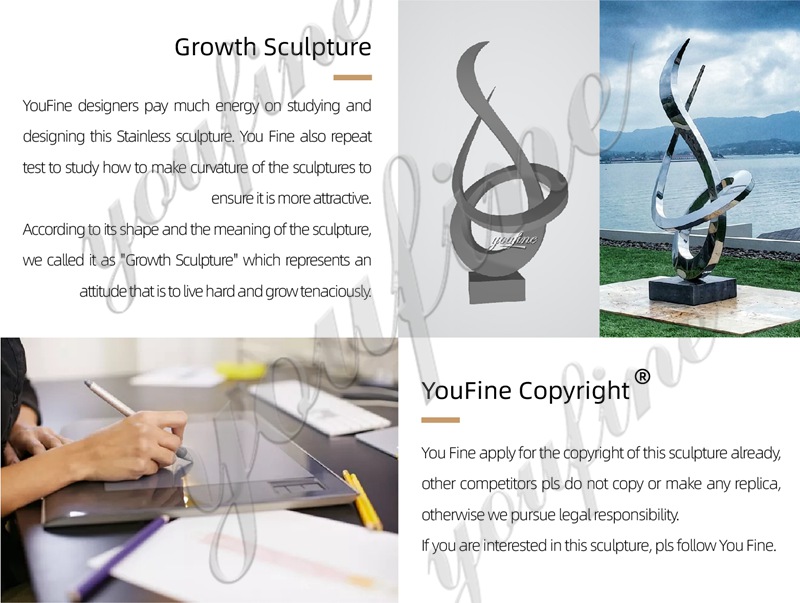 2. Ideas about Colors
Our stainless steel sculptures are finished with a highly polished finish, silvery white and lustrous. If you have a request, we could also paint different colors for the sculpture, and you could contact us to tell us more about your ideas.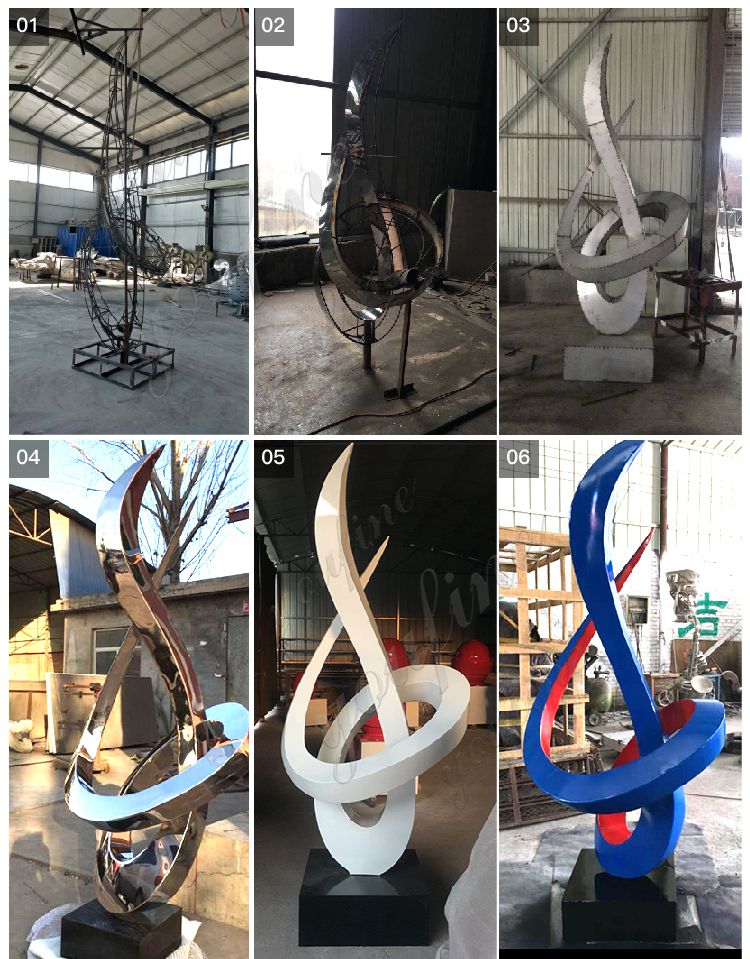 3. Accept Customization
Of course, we hope to have more opportunities to cooperate with my friends, so we also accept customization. Whether it is the size of the size or the design of the color, we could make it according to your needs. If you have your own projects or drawings need to be processed by the factory, we are also acceptable. YouFine's designers would design drawings based on your ideas. In addition, our sculpture artists specialize in sculpture making for 20 years, so we believe YouFine would be your best choice.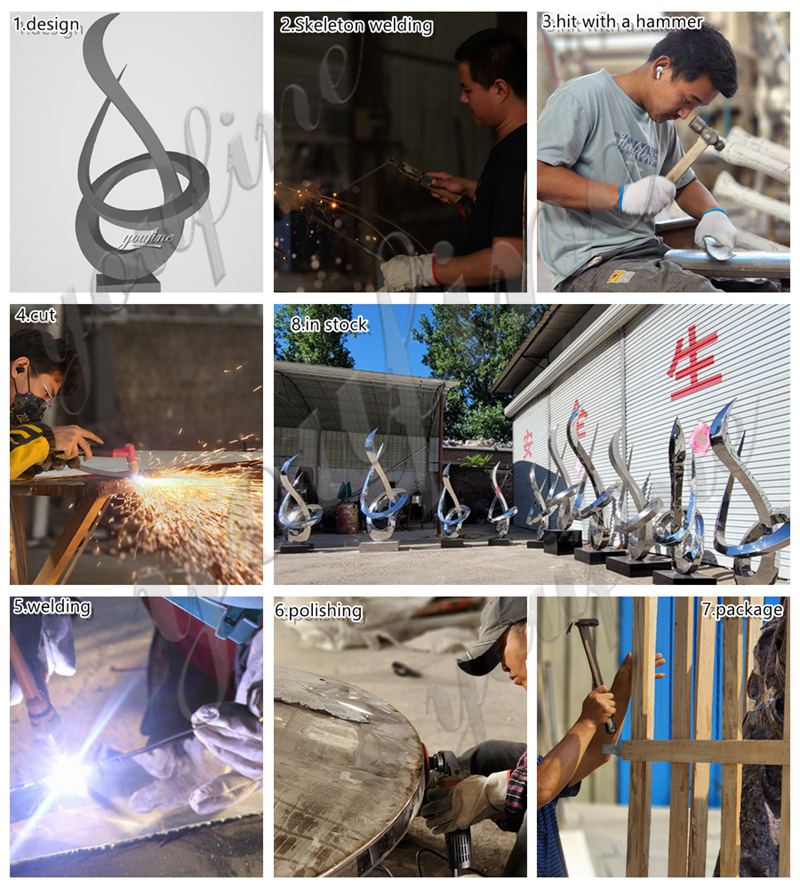 Advantages of Stainless Steel Sculpture
Stainless steel has many advantages, so it is very suitable as a city sculpture. It is not easy to rust, easy to clean, and has strong wind resistance and durability, becoming the mainstream of modern urban sculpture. In addition, stainless steel sculpture gives us a modern and technological sense, so decorative stainless steel sculptures are becoming more and more popular.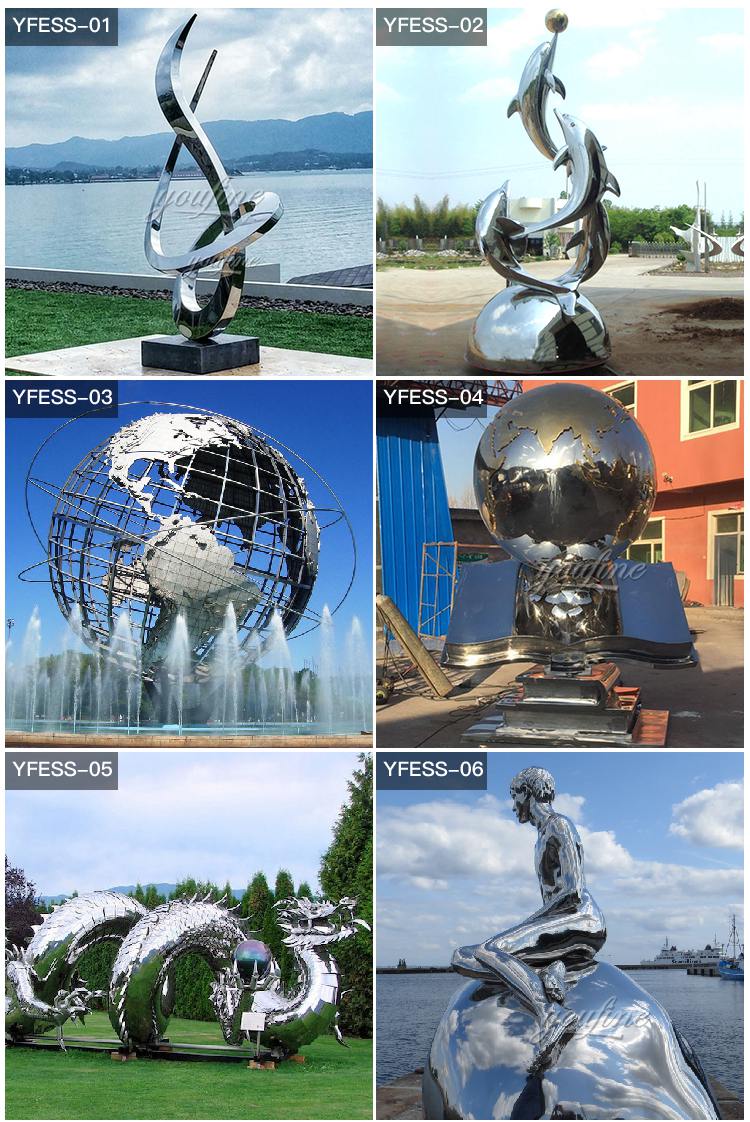 What's more, there are many other popular and exquisite designs of
abstract stainless steel sculptures
. We hope you would find the sculptural artwork you like best from YouFine.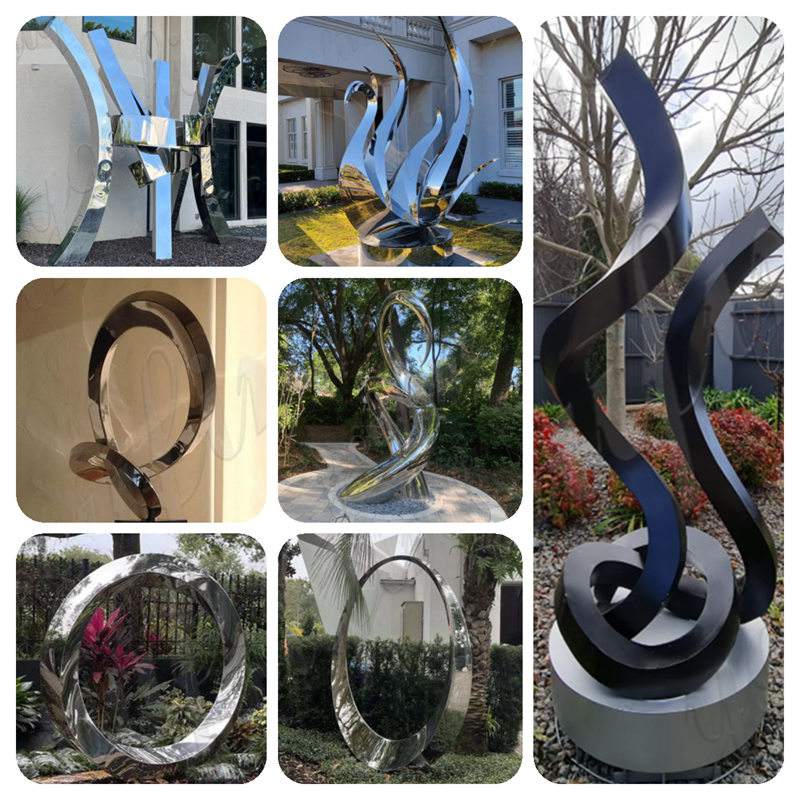 Insurance From YouFine
We ship to the world and support multiple payment methods for many years. we would purchase full insurance for each sculpture. If the sculpture is damaged in transit, the insurance company would compensate you for your losses.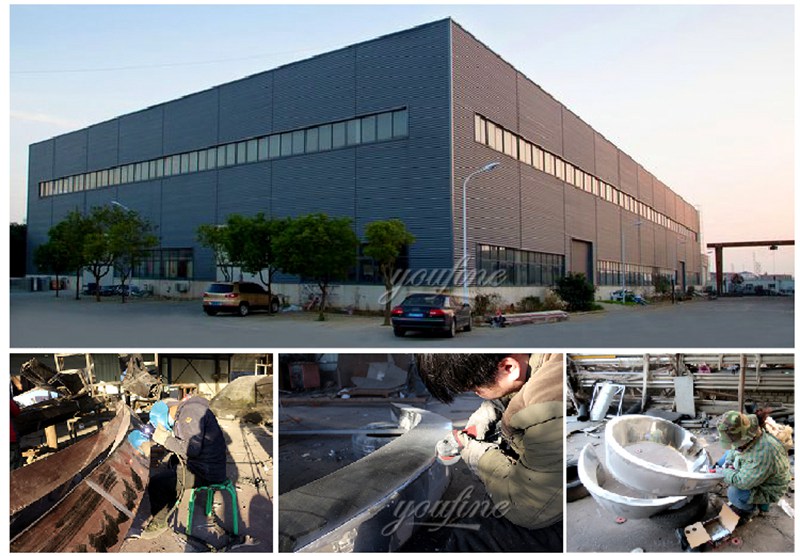 How to contact you for prices?
You could call us directly or add WhatsApp:
+86-13938480725
You could leave a message to tell me your favorite style, or send an email:
info@you-fine.com/sales@you-fine.com
Welcome friends from all over the world to visit our factory for cooperation