Details of Bronze Horse Head Sculpture
This antique bronze horse head sculpture is well cast by YouFine's top artists. This horse head sculpture is a hot seller for YouFine. We use high-quality bronze material to cast beautiful sculptures. This bronze horse head sculpture is a free and floating pose of a horse, although it has only one head, it vividly shows the style of a steed.
It is as if we could see its figure galloping on the field and the grassland. The most special thing about this metal horse head sculpture is that its surface color is very special, our patina artist designed two different colors, and each color adds a sense of art to this sculpture. This metal sculpture is suitable for garden and outdoor decoration and could add more beauty to your yard.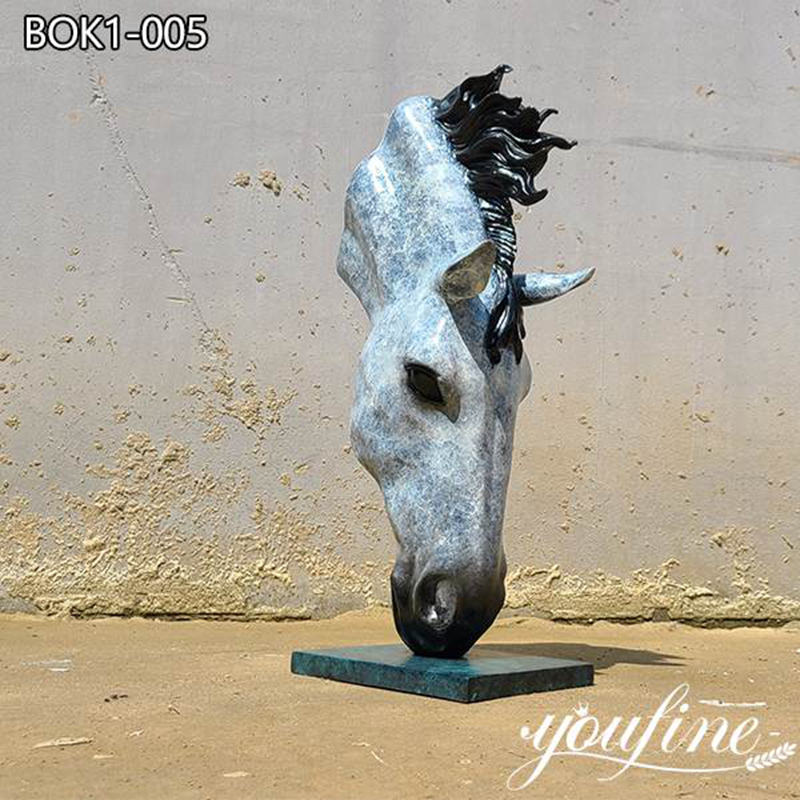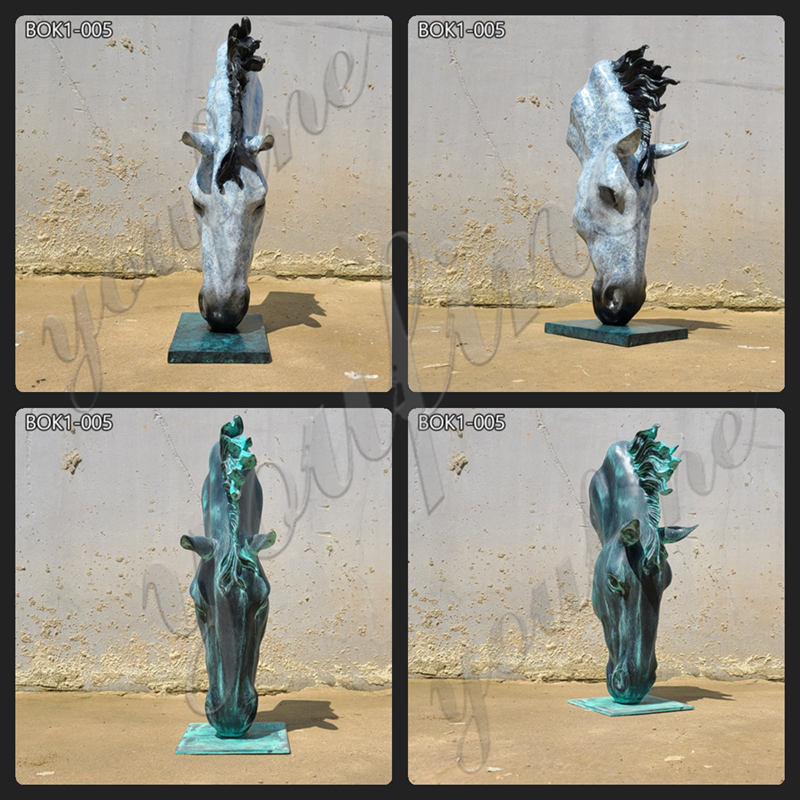 Professional Clay Model Artists
YouFine's artists are all master clay artists, but despite this, they never stop learning. They spend dedicated time and effort on learning and studying clay sculpture every year. More often than not, our artists start their painting-related practice at an early age, and after the age of 20, they start to receive professional training and instruction as assistants of top masters.
They need at least decades of practice before they become professional clay mold artists. And they become true masters only after the age of 40. It is because of constant practice over the years that our artists could create the most realistic clay molds.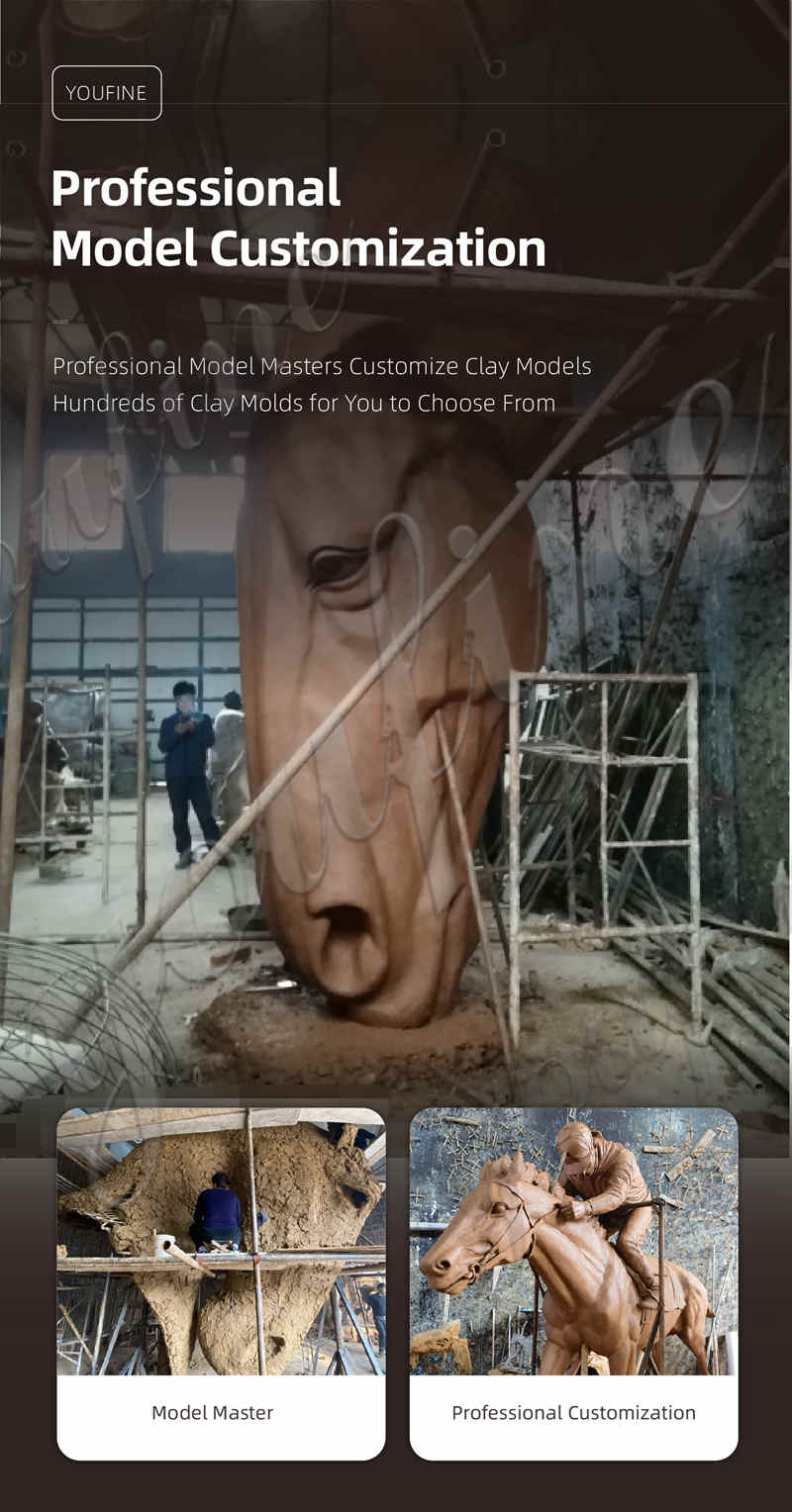 Professional Patina Technique
YouFine's artists are the best top masters in the industry and they take great care in their sculpture-making. In addition to the production of the clay model, the patina treatment of the sculpture is also very important. The bronze sculptures at the YouFine factory use a professional chemical patina, in which the chemical solution is blended with the sculpture itself according to a certain ratio.
This ensures that the color of the sculpture is very natural, and also ensures that the sculpture would not fade easily when it is stored outdoors for a long time. It is worth mentioning that YouFine's artists have worked out the ratio of chemical patina through their efforts, and this exclusive recipe belongs to YouFine only, there is no second in the industry.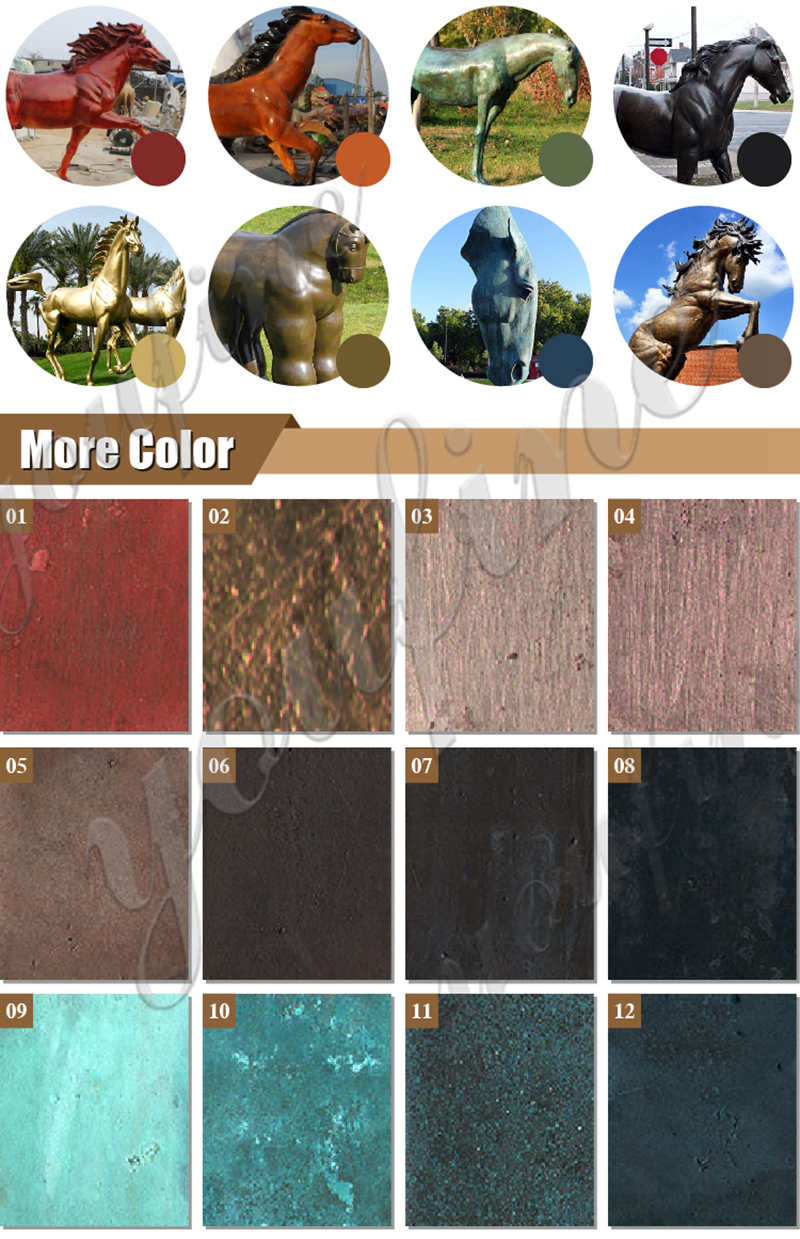 More Options for Bronze Horse Head Sculptures
YouFine is a professional supplier of bronze sculptures and we have a wide variety of sculptures to choose from. On the one hand, we could support customization in terms of color, material, shape, and size of the sculptures, and YouFine would meet all the needs of our customers.
On the other hand, we have cooperated with many sculpture artists and we could work on your behalf to reproduce the most perfect bronze sculpture artwork for you. What's more, our sculptures are beautifully made and of high quality, with high artistic value and collection value.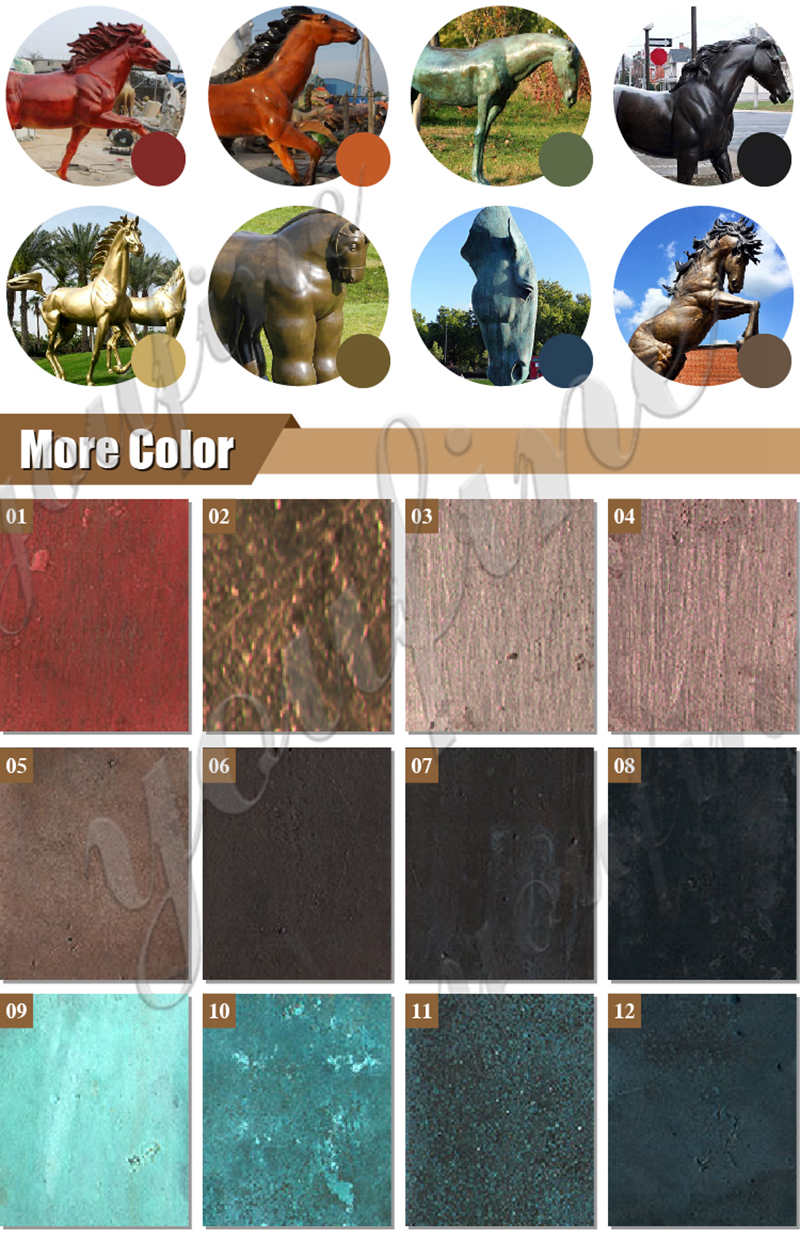 If you are interested in YouFine's
bronze sculptures
, please feel free to contact us for more information. YouFine is ready to serve you.