This is a very distinctive Flying Bronze Sculpture of Angels. It is best placed on the lawn of a garden or courtyard. It gives people a feeling of freedom to fly, which is very exciting.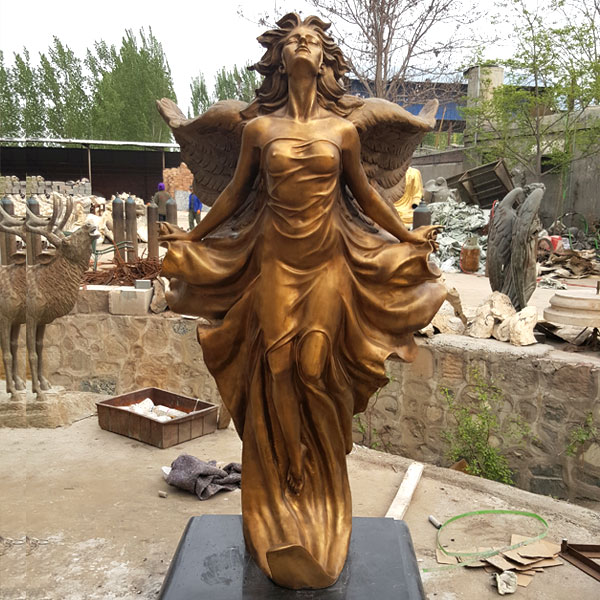 Professional Bronze sculpture Manufacturer
We are a professional bronze sculpture manufacturer, specializing in the production of various
bronze sculptures
,
animal bronze sculptures
, abstract bronze sculptures and so on. In addition, we could also accept customization, after you select the style, we could produce according to the size you require. Even one of your photos could be used as a sample for our production.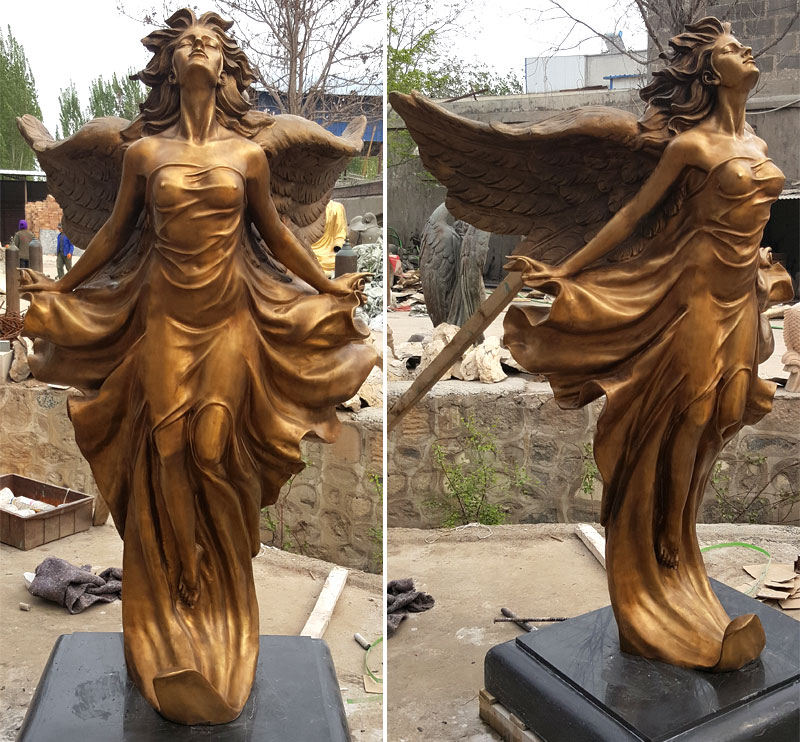 1:1 Clay Model
Our factory has a large production workshop, and we use the lost wax method to make Angel Bronze Sculpture. This is an old method, but we are very mature. Before we make a sculpture, we will first make a 1:1 mud mold. The mud mold could be modified. After the modification, we are performing bronze watering and finally polishing and polishing.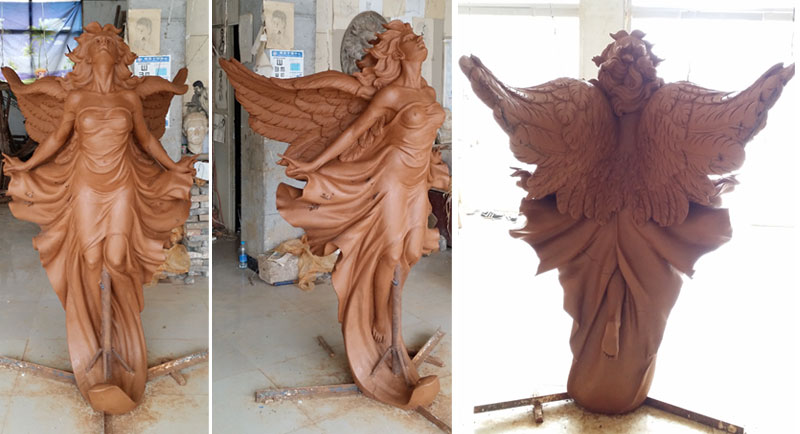 Meticulous and Vivid
The surface texture of our Flying Angel Bronze Sculpture is clear, meticulous and vivid. The color is hot-colored, it is not easy to fade, and the quality could be maintained for a long time without change. After the surface treatment process, it could be stored outdoors for a long time, and the color still maintains a vivid color.

Bronze Sculptures Stand the Test of Time
If you visit some of the old buildings, you will find many bronze sculptures in the building. These sculptures stand the test of time, their brilliance will not disappear, they are eternal classics, no matter who likes and bronze sculptures.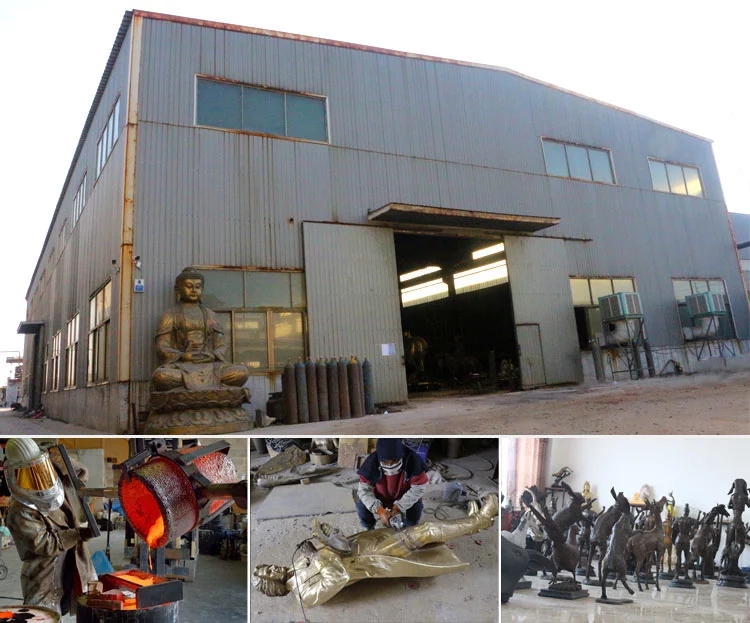 Please be assured that all of our products are hand-carved with high-quality bronze materials and hand-carved by our experienced professional sculptors, and have been dedicated to the production of bronze sculptures for many years. Therefore, the quality of our sculpture could be guaranteed.