Napping Angel Statue Description:
People yearn for beautiful things. Whether it is painting or sculpture, there is no exception.
This Bronze Napping Angel on bench Statue is without a doubt a delicate and beautiful piece of sculptural art. An angel with a pair of beautiful and big wings is quietly resting on the bench in the noon. The bronze-colored skin and the patina dress formed a beautiful echo, and the angel that set off is extraordinarily charming.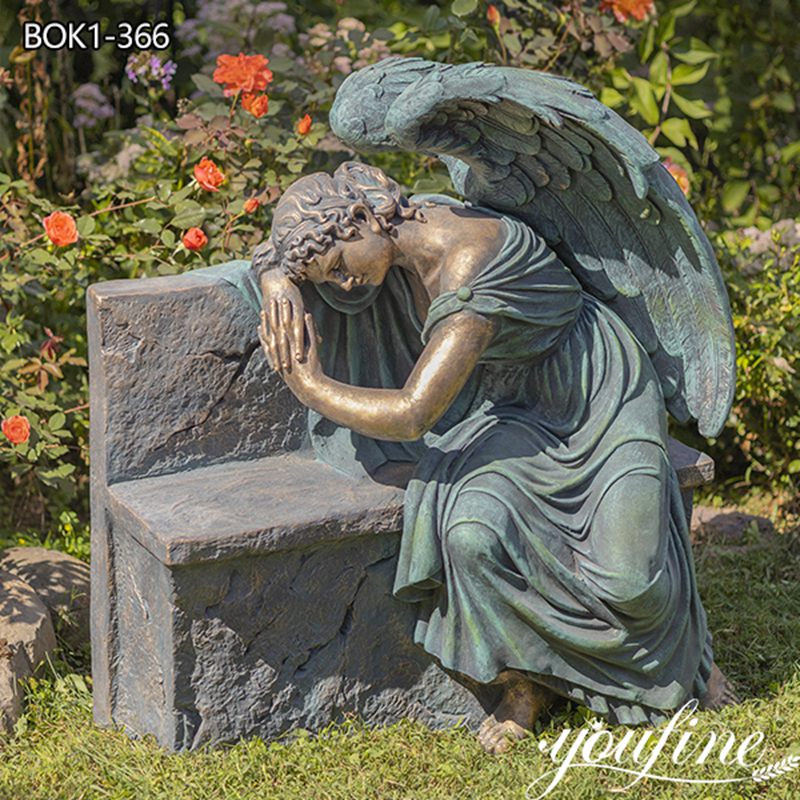 In the afternoon, the sun slowly fell, shining on the forest, and the dappled sunlight fell on the angel. This is another romantic and quiet picture, so beautiful! And the angel cast in bronze is extraordinarily lifelike, making people mistakenly think that it is a real angel. In this situation, no one would want to wake her up.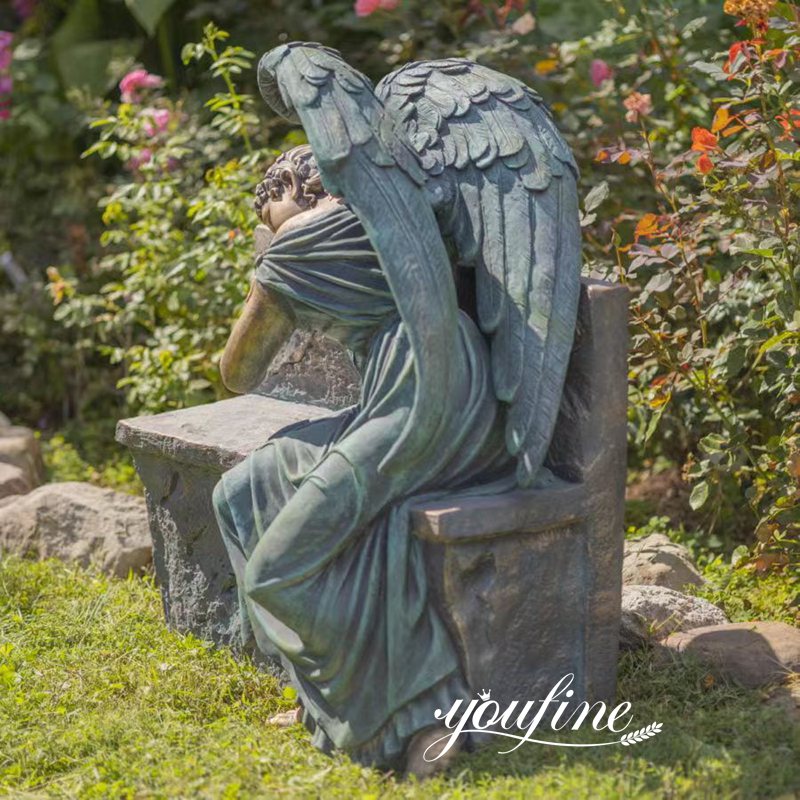 Patina:
The professional application of patina is a unique feature of YouFine. Our professional coloring artists could use chemical coloring to give each
bronze sculpture
the patina it deserves. Moreover, being able to naturally incorporate different levels of patina into the sculpture is truly amazing. Therefore, in addition to the novel shape of this napping angel, the beautiful and natural patina is also its highlight and essence.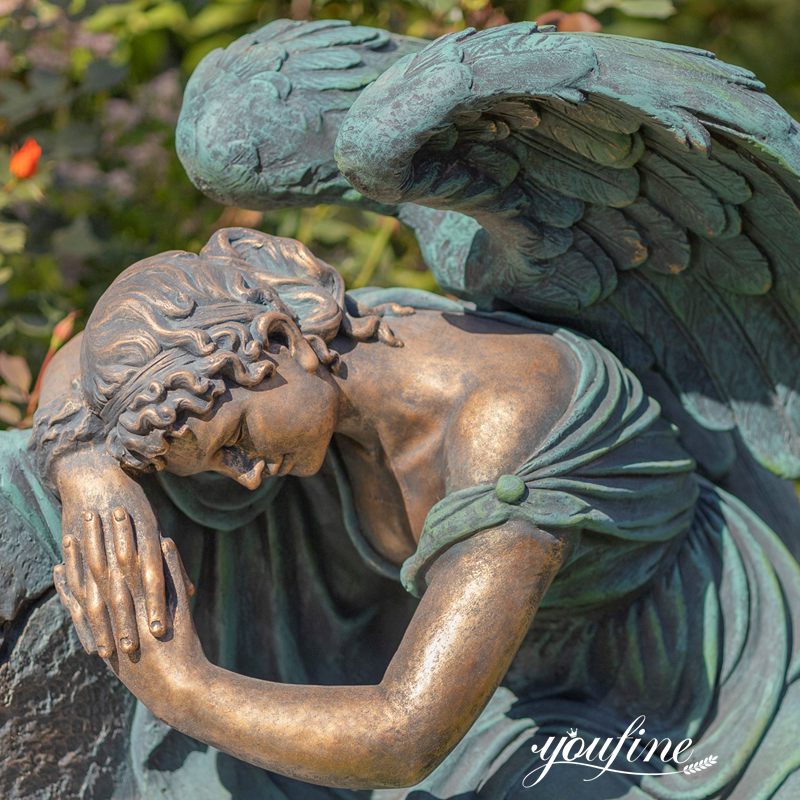 Quality Assurance:
YouFine's bronze sculptures have always been known for their high quality. Our raw materials are bronze with 80% copper content and about 10% rare substances. This ratio cast bronze napping angel figurine is easier to form and realistic, and has a long service life.
In addition, we would also purchase full insurance for each bronze sculpture. If there is an unfortunate accident during transportation, the sculpture would be damaged. There would be a special insurance company to pay for you. So, there would be no loss of your interests.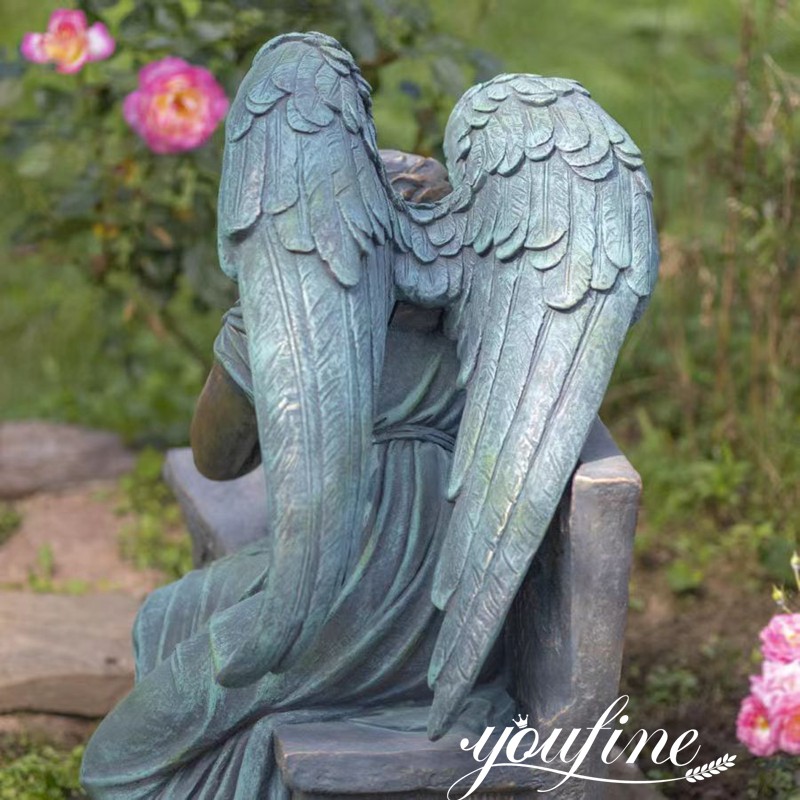 As a professional and formal bronze sculpture supplier, YouFine only produces the best and most suitable bronze sculptures. If you want to buy
high-quality sculpture
artwork, then we would be your best choice.