Details of Jorge Marin Sculpture:
This bronze Jorge Marin sculpture is part of the artist's series "Wings of the City". This type of bronze figure sculpture is well known and exhibited in many countries and cities worldwide.
The most distinctive feature of the Jorge Marin sculpture is that many of the figures have angelic figures and finely carved wings. The bird-like masks cover part of the face, giving these modern bronze sculptures a more mysterious feel.
Many of the Jorge Marin sculptures are crouched in a relaxed or alert position on a sphere, looking down on their surroundings.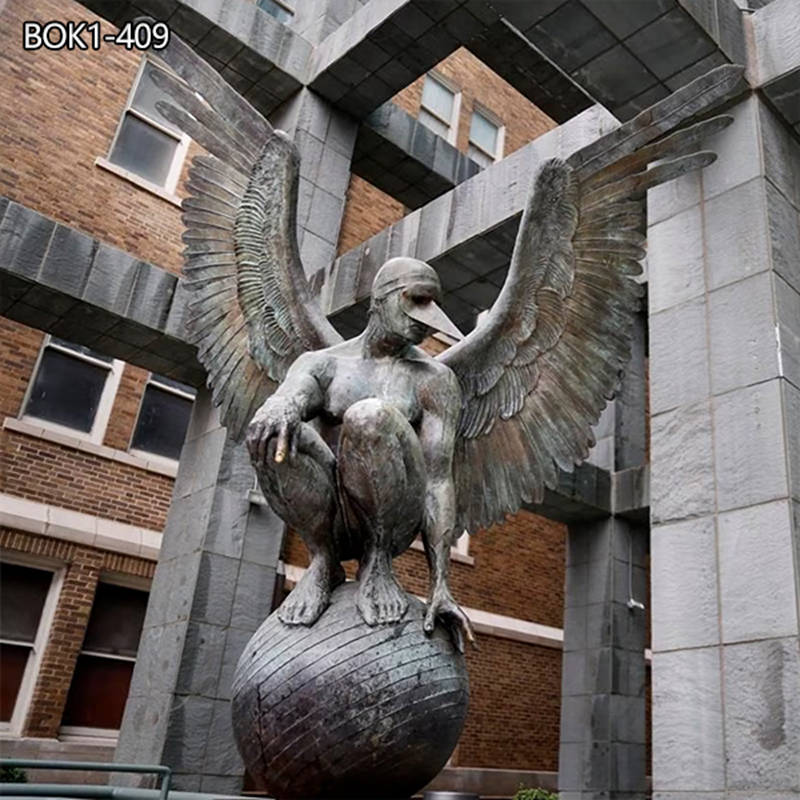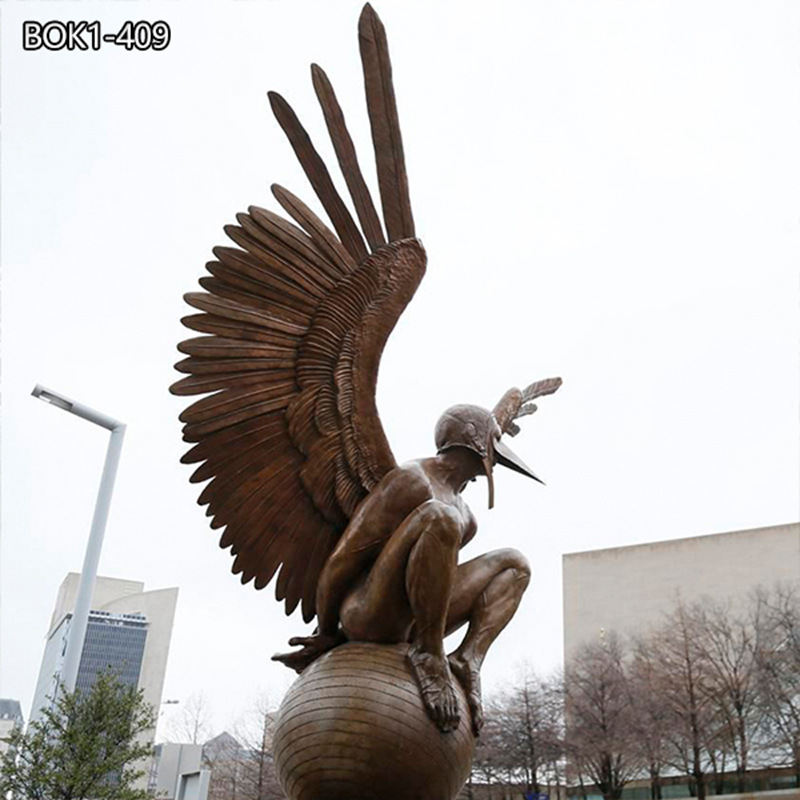 Other Famous Jorge Marin Bronze Sculptures:
In addition to the masked bronze angel sculpture, there are also Jorge Marin sculptures of gymnasts, which are usually nude figures wearing masks, with a circular or ring-shaped sphere as an aid in their hands.
In general, Jorge Marin's modern bronze sculptures usually feature horses, half-horse figures, and acrobats as the main subjects. Elements such as wings, masks, spheres, and balances are also frequently found.
Whatever you want, YouFine could reproduce it for you perfectly.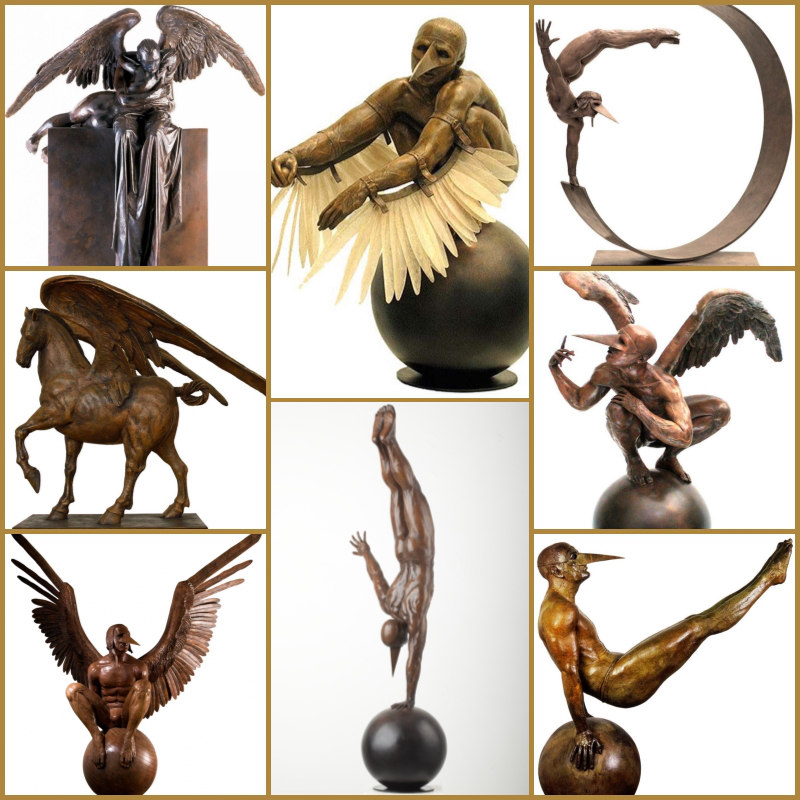 Meaning of Modern Bronze Sculpture:
Jorge Marin sculpture is one of the popular modern sculptural arts, whose works illustrate the life activities of human beings and their bodies.
The main reason for the popularity of these famous bronze sculptures is that they resonate with human society. These modern bronze sculptures are integrated into nature, especially in modern urban environments.
The
modern bronze sculpture
creates more dialogue between public art and the viewer, allowing the art of sculpture to penetrate into the daily lives of humans.
There is no doubt that good bronze sculpture resonates with the city.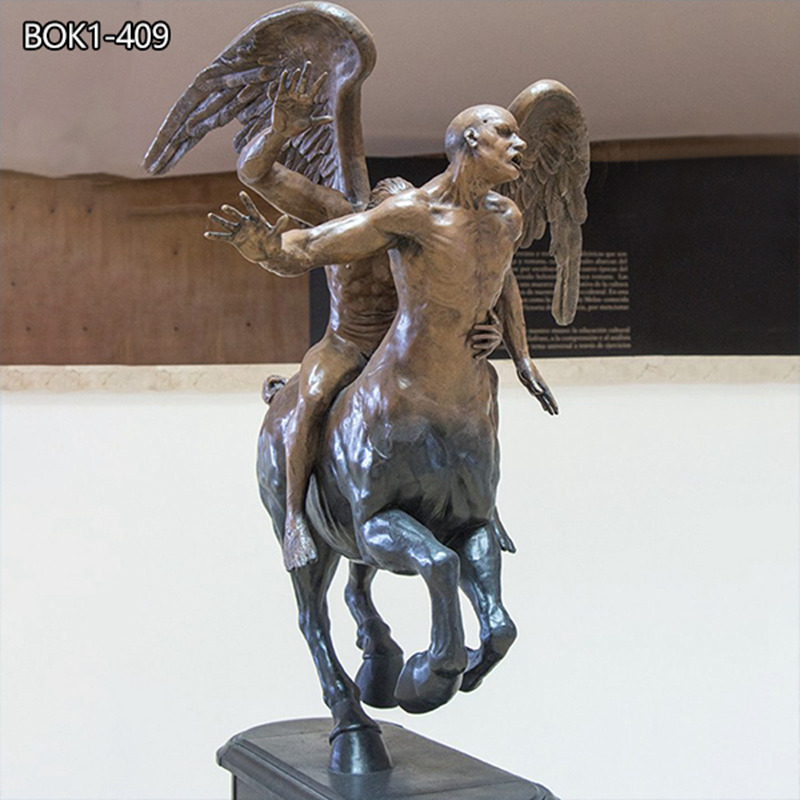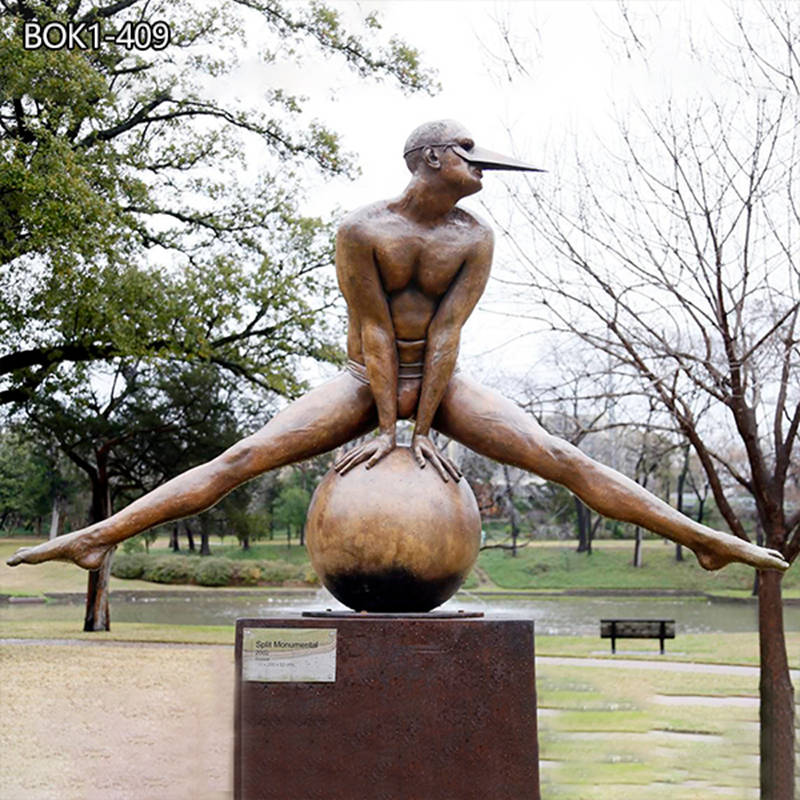 YouFine Bronze Sculpture Advantages:
YouFine has 40 years of experience in bronze sculpture casting, so we have enough information to reproduce beautiful bronze artist sculptures for you. In addition to casting classic bronze sculptures, YouFine is dedicated to meeting all of our customers' custom needs. At YouFine, any bronze sculpture you want YouFine would do its best to make it happen for you. In addition to the top clay model artists, YouFine's design team is very professional and we believe we could give the best sculpture design solutions.
It is worth mentioning that YouFine has cooperated with many famous artists, and we would process excellent bronze sculptures on your behalf.
Contact YouFine for more information, YouFine could also meet your custom needs, and we believe our
bronze sculptures
would not disappoint you.