Details of Bronze Artist Sculpture
This bronze self-made man statue is a replica of one cast at the YouFine factory. It is in the form of a nude man carving his own body with a hammer and chisel. The man's body is full of power and strong muscles, although it is a sculpture, we could feel his sense of power and firm belief. This statue of a man chiseling himself is part of the artist Bobbie Carlyle's series, which has become very popular around the world, and YouFine's top artists have been able to replicate the form and essence of the original sculpture for our clients, gaining a lot of recognition from them.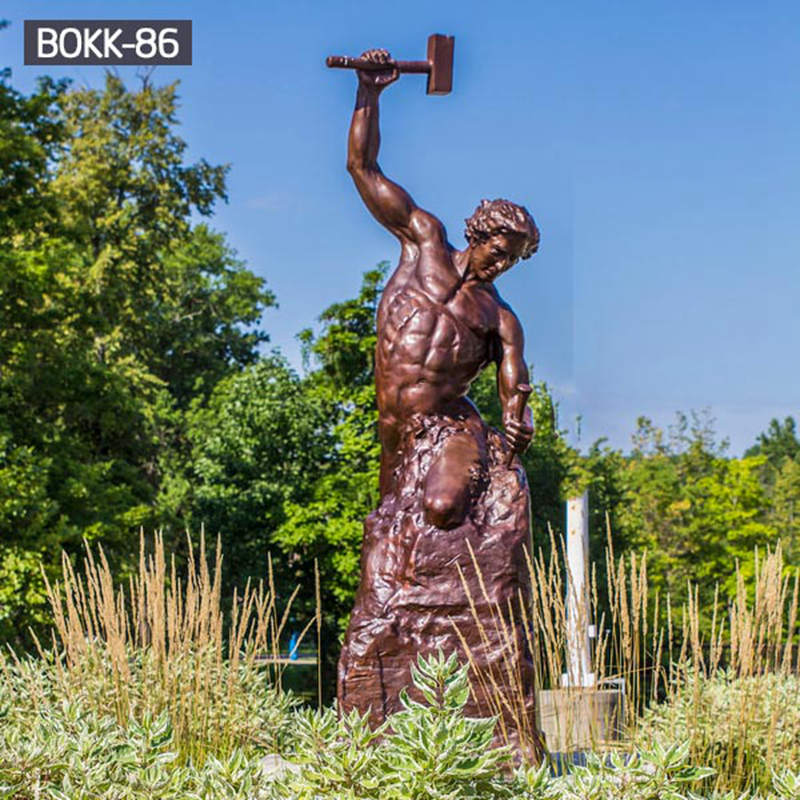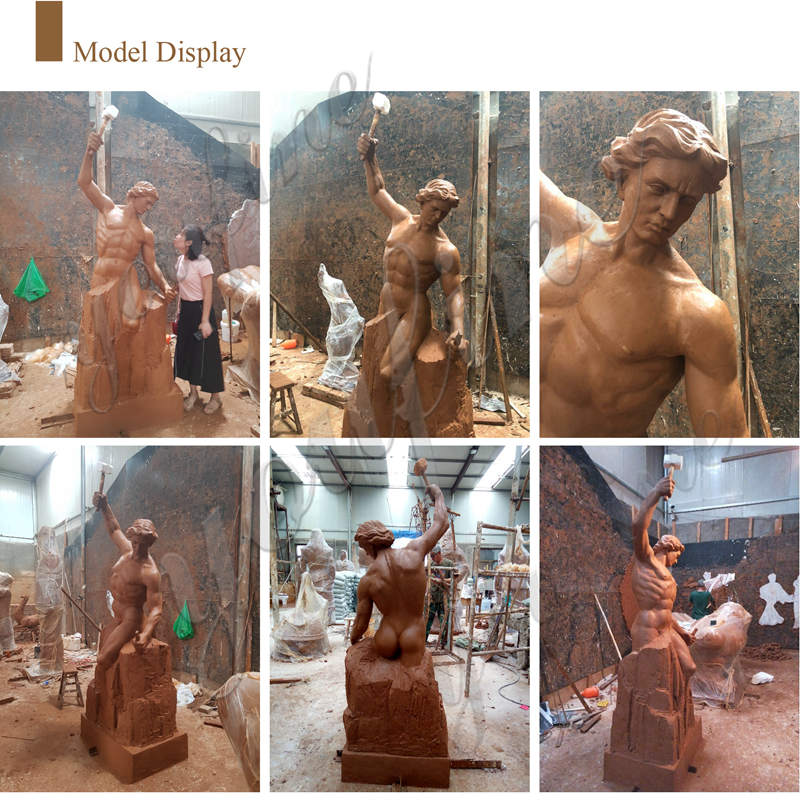 Sculpture Artist Bobbie Carlyle
This bronze self-made man is one of Bobbie Carlyle's most successful and popular sculptures. It is worth mentioning that this series of works is inspired by the male body with which the artist is associated. The essence of the casting is the need to preserve the sculptural marks and veins on the surface of the sculpture, which is a testament to the hard work of men in their endeavors. Throughout her career, artist Bobbie Carlyle has continued to study the structure and different poses of the human body, while incorporating her own life experiences into the casting of her bronze sculptures, which have gained widespread recognition and popularity since their introduction.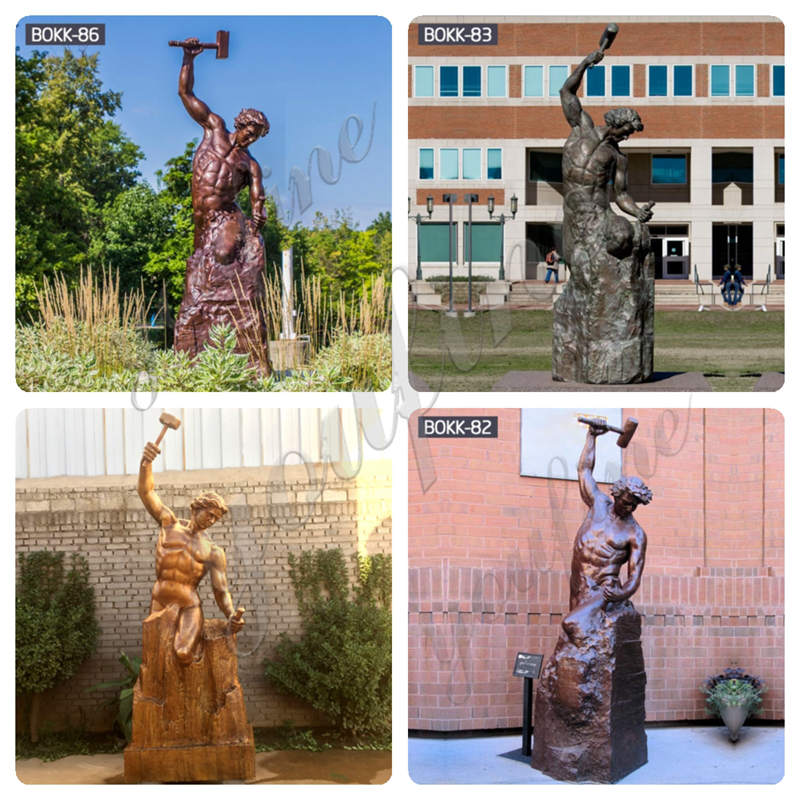 Improvement of Patina Technology
YouFine Factory is a supplier of sculptures that seeks progress and innovation. Our bronze casting process is highly specialized and we are always striving to improve our process and technology. The patina technology for sculpture is known to be the best in the industry and our factory artists have mastered the best ratio and formula for mixing the chemical patina. What's more, our chemical patina could blend naturally with the bronze sculpture, and it would not fade for hundreds of years. It is also worth mentioning that the color of the sculpture would become more and more natural over time.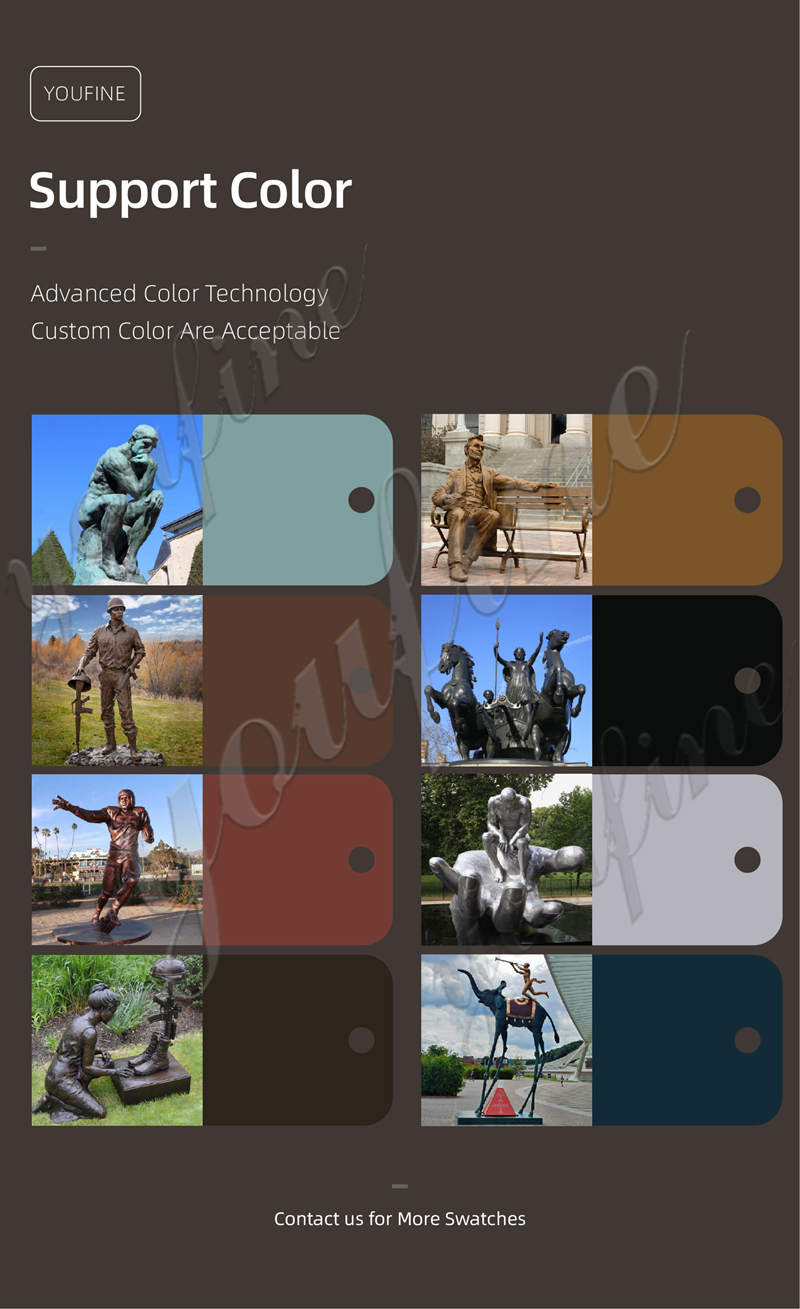 Customized Services for You
YouFine Factory is a professional
bronze sculpture
supplier, and our biggest advantage is that we could provide comprehensive customization services for our customers. On the one hand, we could meet customers' requirements in terms of color, size, shape, and material, and we have a team of professional designers to provide design drawings according to your requirements. On the other hand, we have cooperation with many international famous designers, if you have any favorite works, please feel free to contact us. Our professional bronze casting artists would create the most perfect replica online of classic sculptures for you.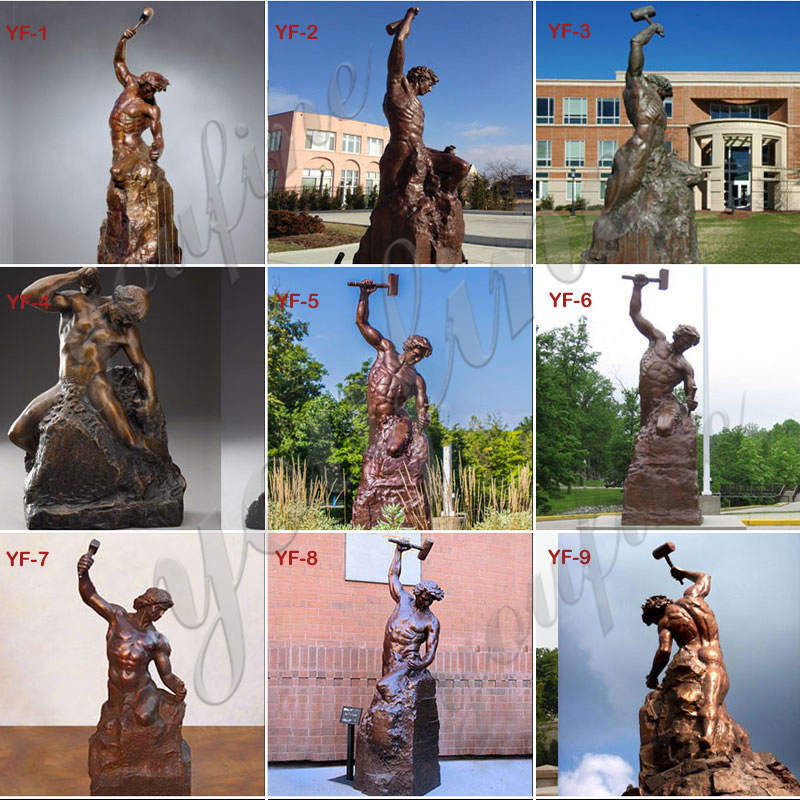 YouFine's bronze sculptures are of high quality and could stay outdoors for a long time without damage. If you have a sculpture you like, please feel free to contact us for more information.