Sculpture Introduction:
This man fighting snake statue depicts the scene of an athlete wrestling and fighting a snake constrictor. The original author is the British artist Frederic Leighton. Known as the "Masterpiece of Sculpture", the statue was the most influential British sculptural work of the 19th century. The artists of YouFine use pure natural marble as raw material and re-carved it for more friends who like it to collect and appreciate.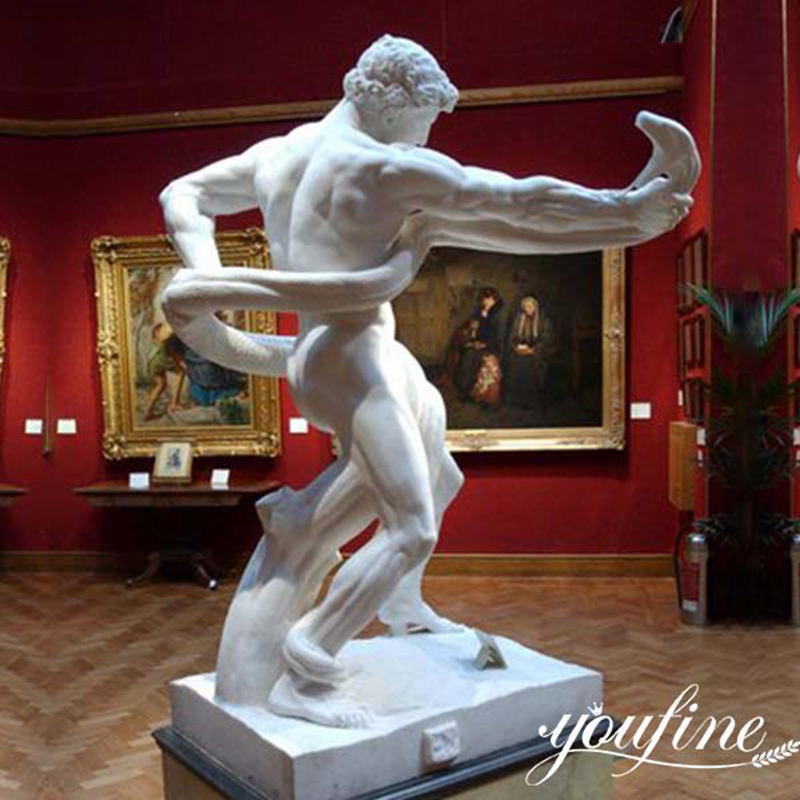 Natural Marble Shows Different Charms:
Unlike the original bronze material, we use pure natural marble to show the style of this
famous sculpture
. Pure natural marble is the crystallization of nature for thousands of years. It's richer in minerals and makes for a nice finish. Also, the quality is high. 
Therefore, the sculpture "Athlete Wrestling with a Python" carved in marble could be kept for a long time. Moreover, through the pure white marble, we could also appreciate its beauty that is different from the bronze sculpture.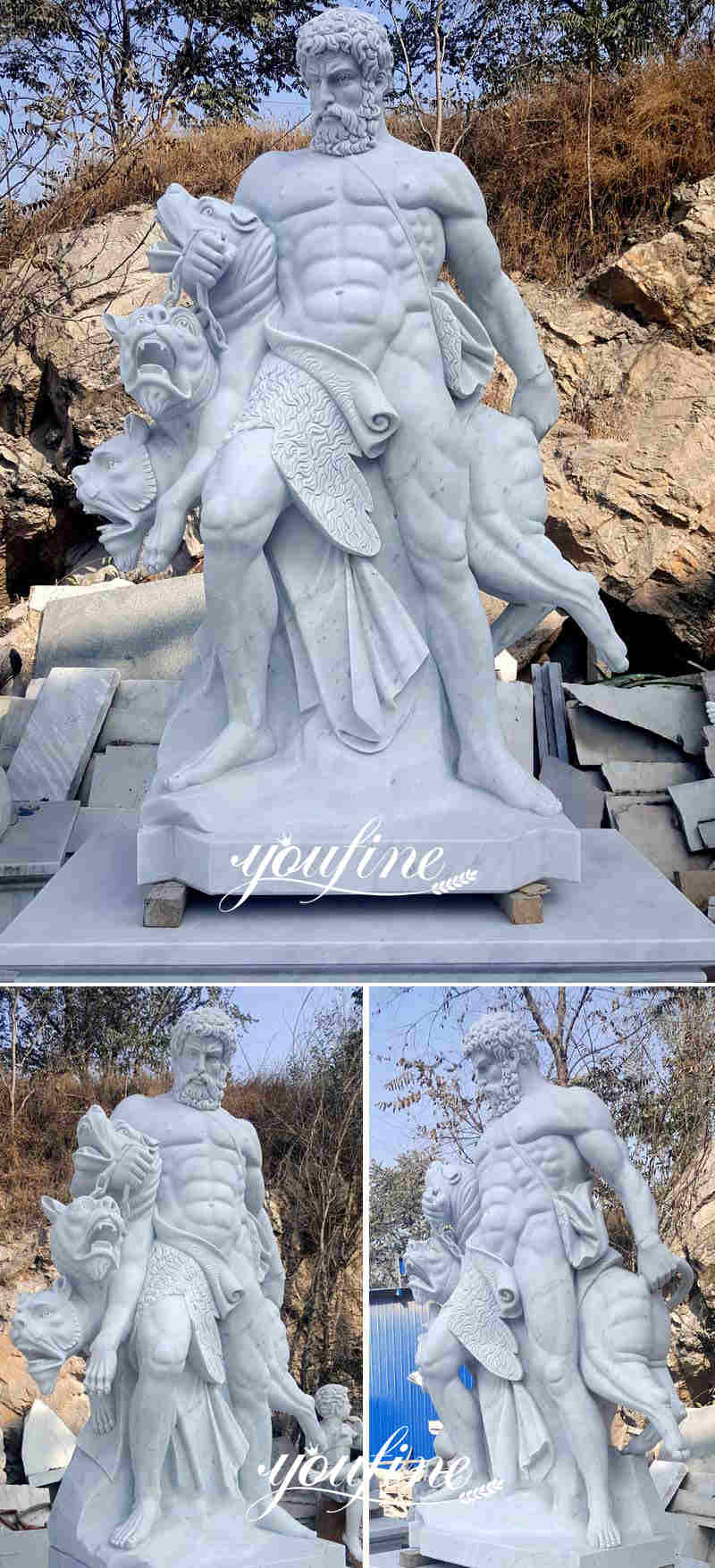 Exhibition of Previous Works:
In this part, we would show you the marble figure statues we have made for other clients. No matter what category these statues belong to and what characteristics they have, we could present them vividly. Moreover, we would pay more attention to the design of some details. We hope that through the display of these sculptures, you could increase your understanding and trust in us.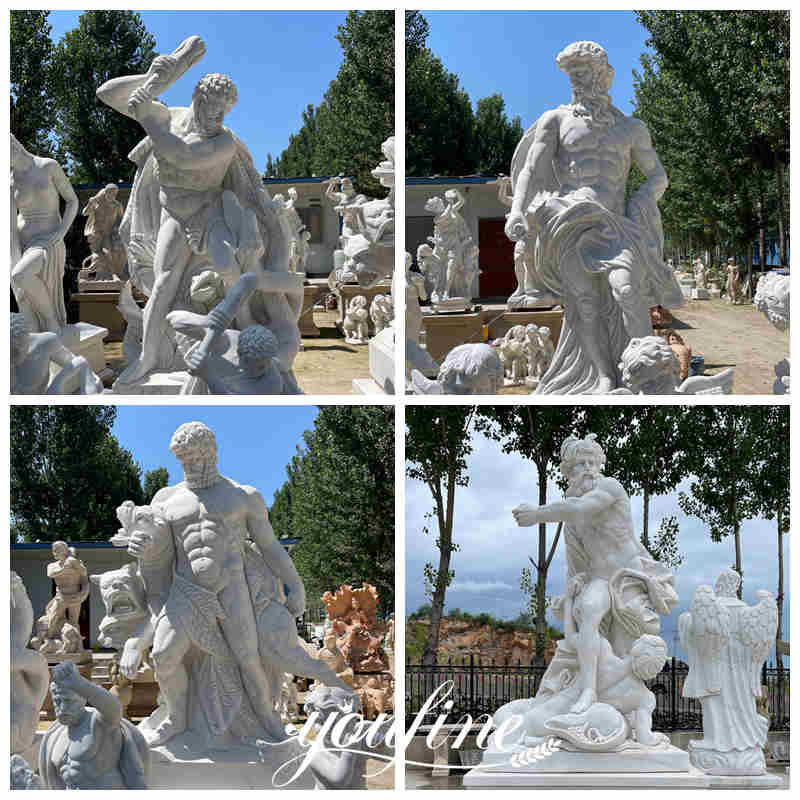 YouFine's History:
YouFine has been in the field of marble sculpture for 39 years. These 39 years are not just a number, but also a record of YouFine's creation from nothing, from being unknown to people who come here today. At the same time, we have been accumulating and precipitating continuously in the past 39 years to improve our sculpture quality and service level. 
Today's YouFine is already a first-class standard in China's marble sculpture industry. The quality of our sculptures is guaranteed, and the brand has a high reputation. Please remember, when buying marble sculptures, choose YouFine.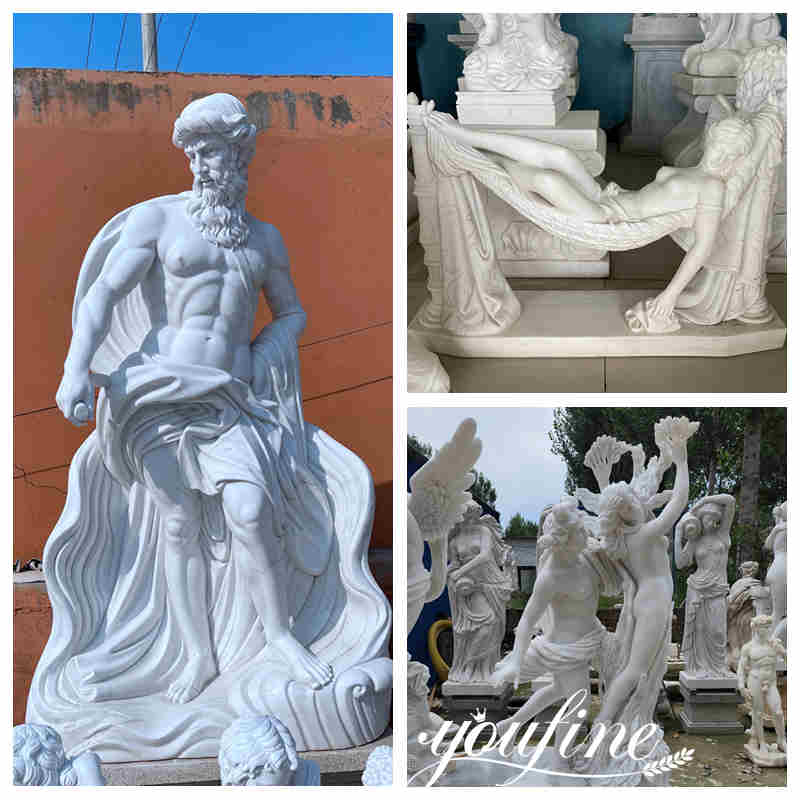 Whether you're searching for an athlete wrestling with a python, An Athlete Strangling a Python, or man fighting snake statue, YouFine has just about any marble figure you're looking for. You could get more information by emailing or calling us directly.