About the Deluxe Marble Angel Tombstone 
We want to be remembered forever, either or dead. Nothing is more impressive than a marble tombstone chosen with care. This is a large luxury marble angel tombstone that we have custom made for our clients, there is a custom marble base and there are marble vases that can be used as decoration, our clients will decorate it with beautiful flowers and it has been turned into a work of art in the cemetery.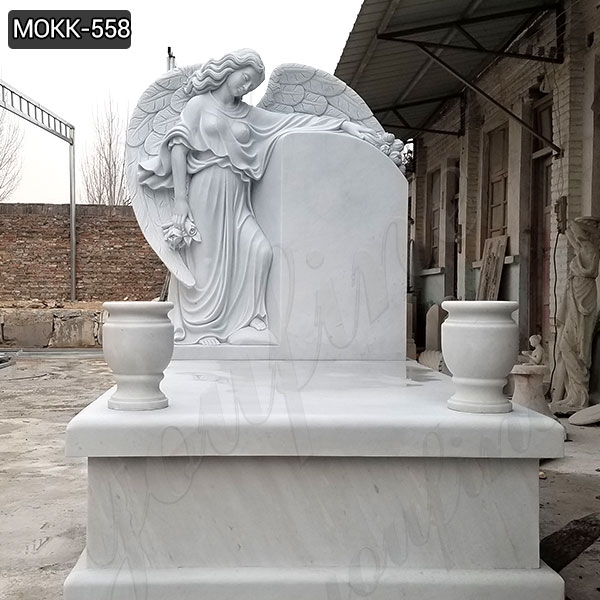 Quality Raw Materials
All our marble carving products are made from high-quality marble raw materials and could accept your choice of materials including marble, granite, sandstone and any other stone available, you could tell us your requirements and our business staff will recommend you the most suitable product for your requirements.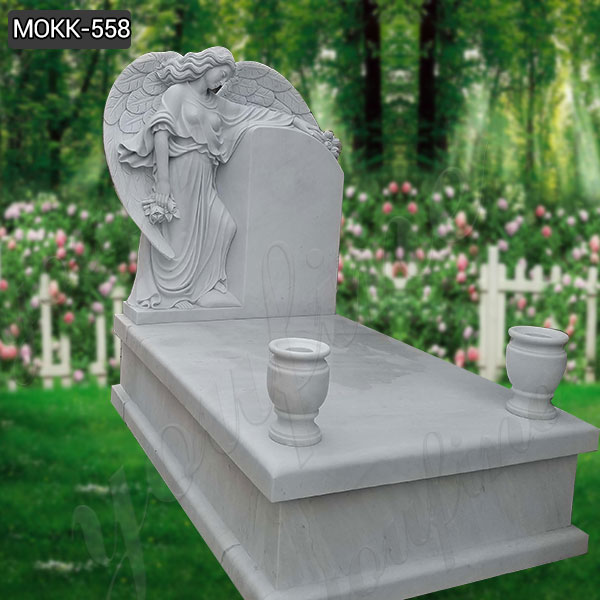 A Variety of Clay Mold Styles to Choose From
To meet the different needs of our customers for tombstone angels, our clay molders have also designed a series of angel clay molds, they have different shapes and movements, whether it is standing angel, sitting angel, crying angel, we could make all of them, and we could change the face of the angel to the face of your loved one, and try to keep her similar. Our marble angel tombstone look is even more endearing in its action and godlike look, so contact us now if you need it.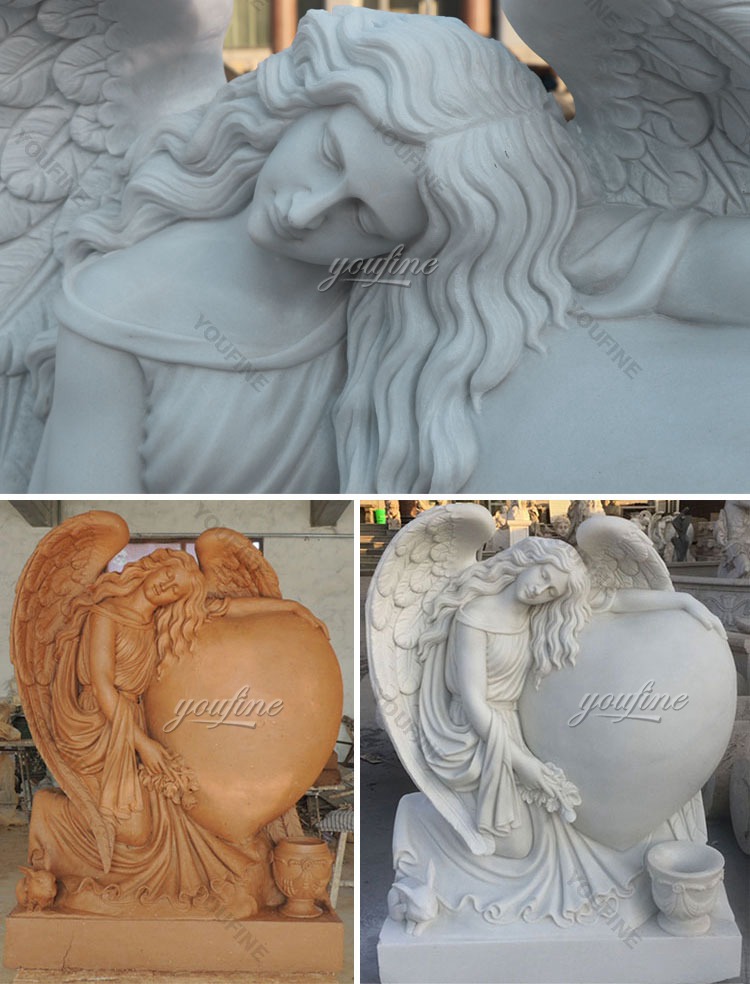 More Than 30 Years of Production Experience
As a professional manufacturer of marble sculpture tombstone, no one is more dedicated than us. We have been engaged in the production of marble carving for more than 30 years, perfect quality and customer satisfaction is our lifelong pursuit of the goal, our products are exported to all over the world, and received wide acclaim!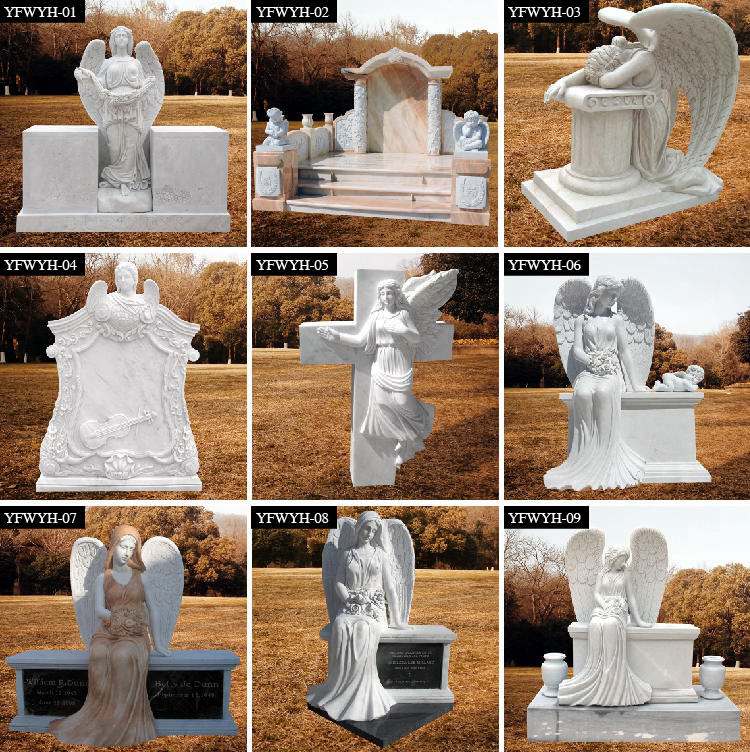 How to contact us?
Underneath our page there is a message board and contact information where you could leave us a message telling me about the style you like or other details. You could also give us a call at +86-13938480725 or send us an email at info@you-fine.com and one of our sales staff will communicate with you about the quote on time, we would be happy to hear from you.