High Quality Marble Angel Tombstone
The marble angel tombstone is a hot-selling statue in our gallery. We could clearly see that the angel's expression is very kind. She was smiling and lying there quietly with her eyes closed. Details such as angel wings, clothes and flowers are all carved to life. It is precisely because of our love of products that we pay great attention to details. If you want to buy a high-quality marble angel tombstone, then we will be your best choice.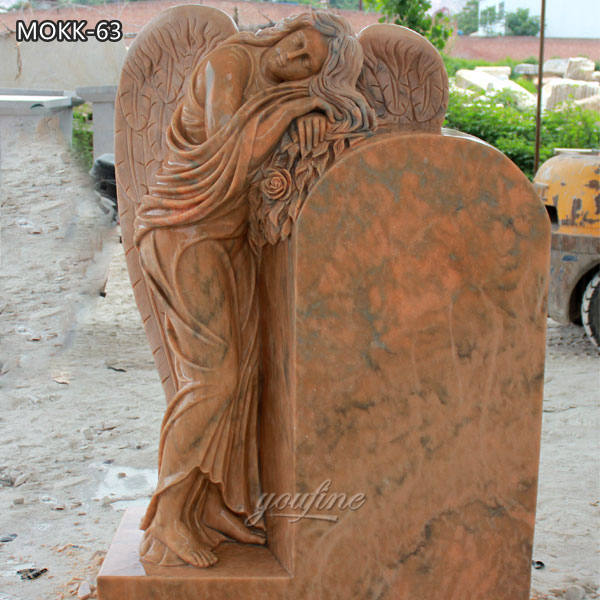 Multiple Styles to Choose
After receiving your initial inquiry, we will ask your initial thoughts on the type of tombstone. We have specialized in making marble tombstones for many years, and there are many styles for you to choose from. Including angel tombstones, cross tombstones, slab tombstones and so on. We could recommend you according to the size and other characteristics of your cemetery, so that you could choose the right tombstone from the beginning.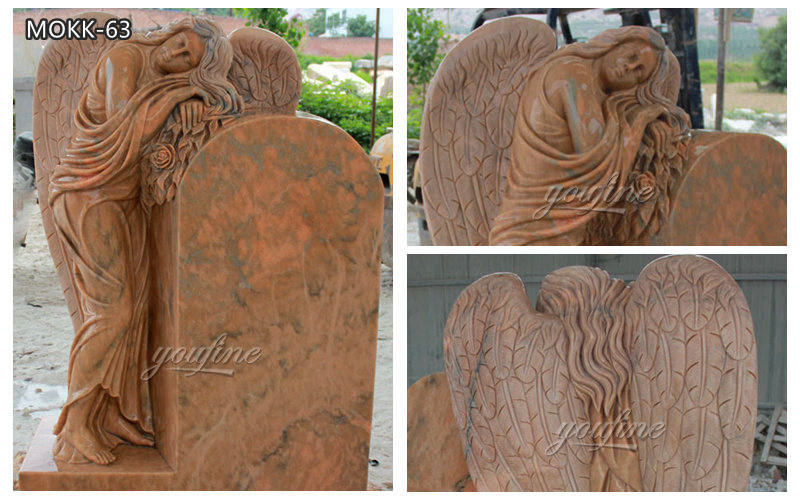 Support Custom Design
In the hands of our master sculptor, the choice of shapes seems limitless. They have learned sculpture since childhood and have rich experience in sculpture. Support personalized custom design of your 
marble angel tombstone
. Whether it is a portrait or a favorite hobby, or anything you wish to commemorate, we could turn it into a memorial art.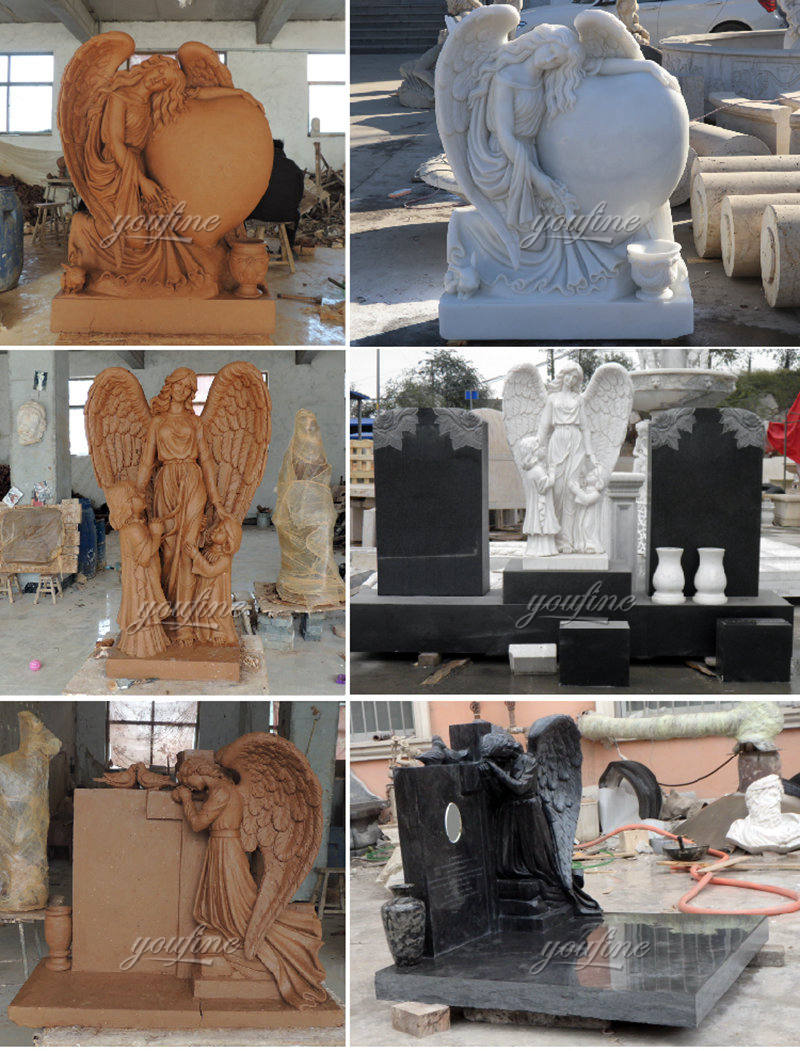 Factors Affecting Prices
After determining the style of the marble tombstone, there are several other decisions, each of which will affect the cost of the monument.
The first is size. Like most items you buy, the size of the monument is an important factor. Generally, the larger the memorial, the more it will cost.
The second is color. After determining the size, the price could be doubled from the cheapest granite to the most expensive marble. We have a variety of stones for you to choose from. The variety of stones represents different quarries from all over the world. We have our own quarry, which could give you the best quality and the greatest discount.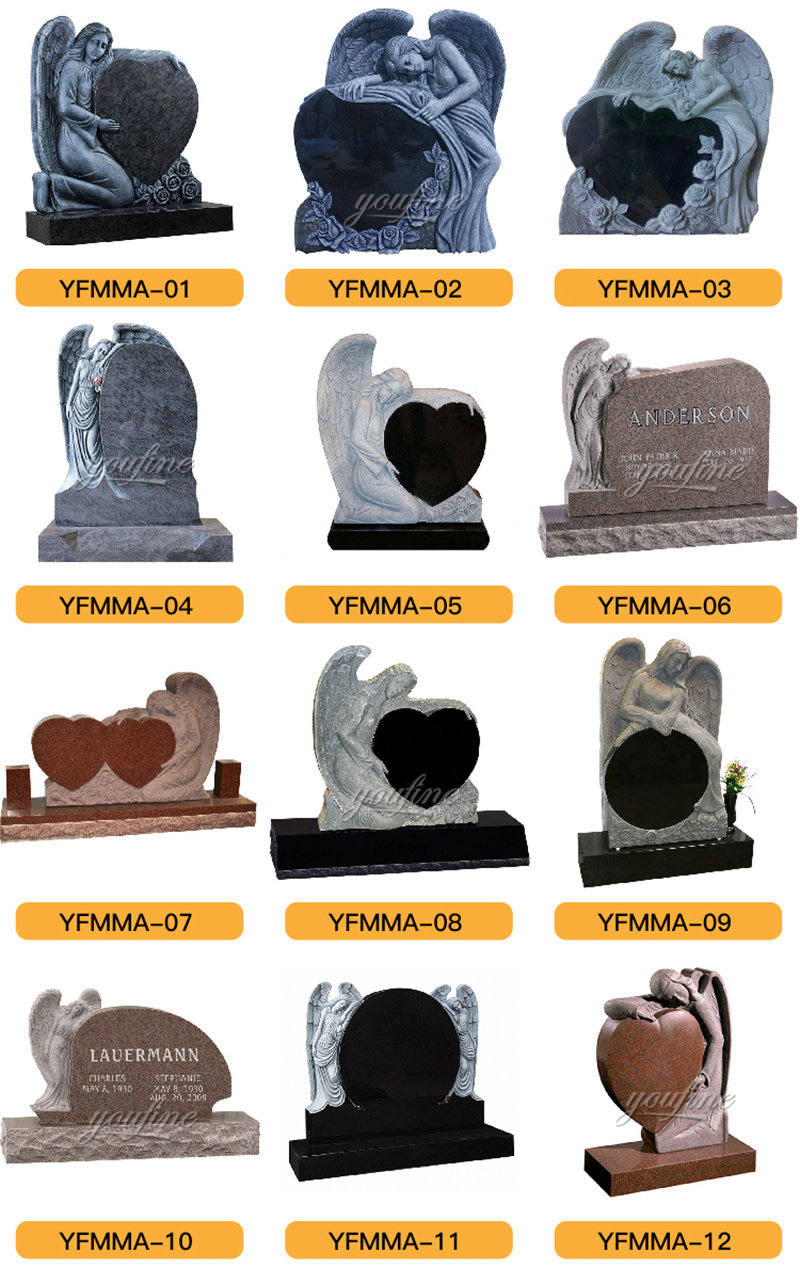 Welcome to Contact Us
Our factory is in Quyang, China, known as the "Hometown of Chinese Sculpture". We sincerely welcome friends from all over the world to visit our factory. There is contact information at the bottom of our website, you could leave a message, call us or send an email.
When ordering a marble angel tombstone from YouFine, our staff will provide you with help and advice in every part of the process to ensure you are satisfied.