Description of Geometric Stone Sculpture:
Different from previous silver stainless steel sculptures, this stainless steel geometric stone sculpture stands out with its simple white color. The geometric design of the surface also adds a sense of layering to it, which makes people feel novel. This collocation just fits the thought trend of contemporary people – simplicity. Just a simple rock could bring new life to your lawn.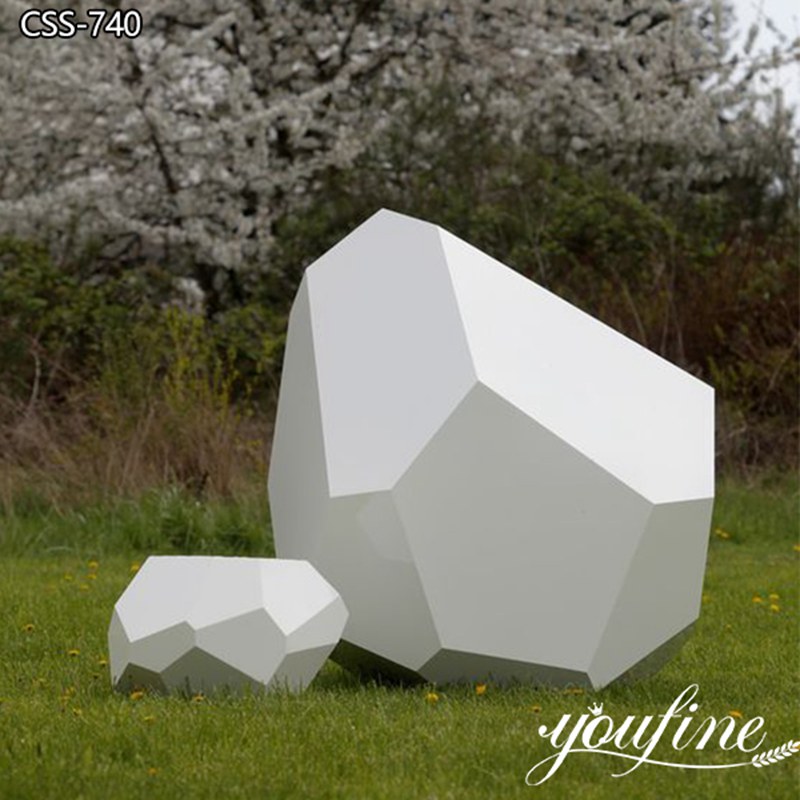 Versatile Decorative Value:
The ultimate destination of an ornament is to play its greatest decorative value. As the saying goes, simple is versatile. Although this stainless steel geometric stone sculpture is simple, it could become a bright spot and a focus that catches people's attention. Whether it is your lawn, park, garden, or other outdoor places, white geometric stone sculptures could be perfectly integrated and become a touch of ordinary.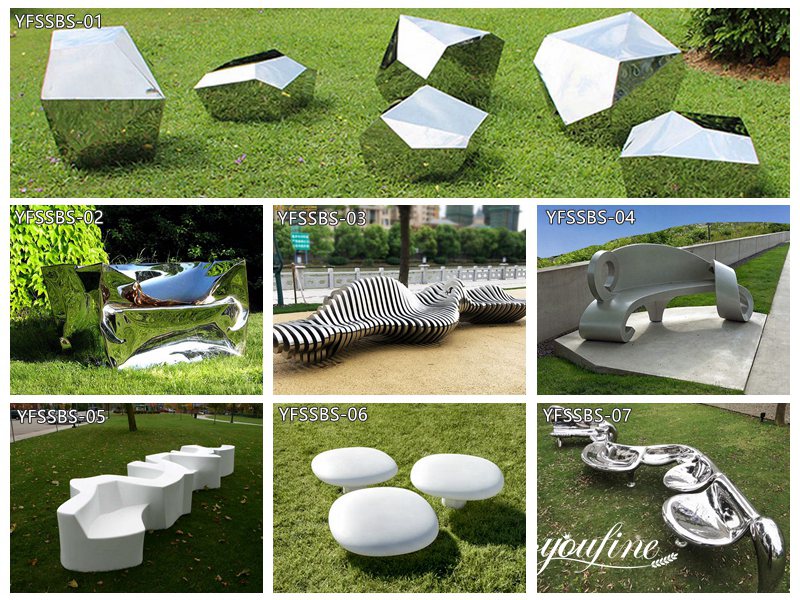 Other Styles You Might Like:
As a creative sculpture factory, YouFine naturally does not lack innovation and creativity. Simple stainless steel stones could also be presented in more ways. We could not only keep the original silver color of stainless steel, but also give it a colorful appearance. 
There are also various surface treatments. We support mirror polishing, matte, frosted and other processing methods. We are committed to showing the charm of stainless steel sculptures in different forms.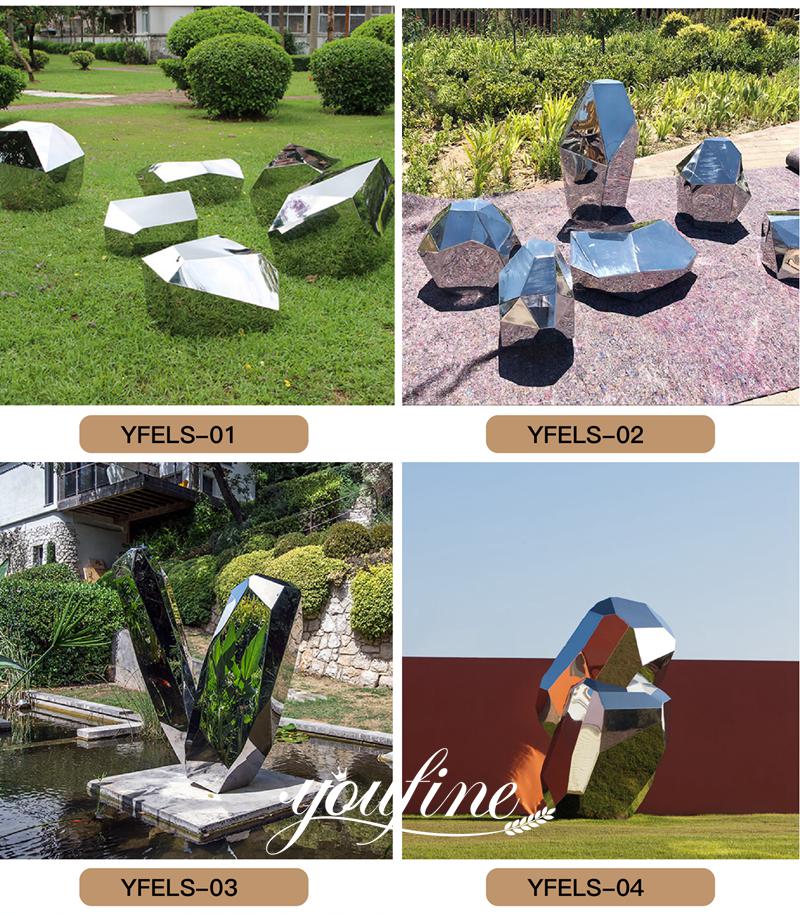 More Creative Displays:
Always keep fresh to go for a long time. YouFine always keeps this in mind, and continues to create and play on stainless steel sculptures. Here, you would find more novel stainless steel designs and be amazed by their creative shapes. And different styles of stainless steel sculptures just meet the aesthetic needs of different people. YouFine is on the trendy road, follow us, we would lead you into the door of stainless steel creativity and open a new world of enjoyment.