"Love is a sweet pain of true love never is to take a flat road." This is Shakespeare's classic maxim, which is used to describe how I feel about this sculpture.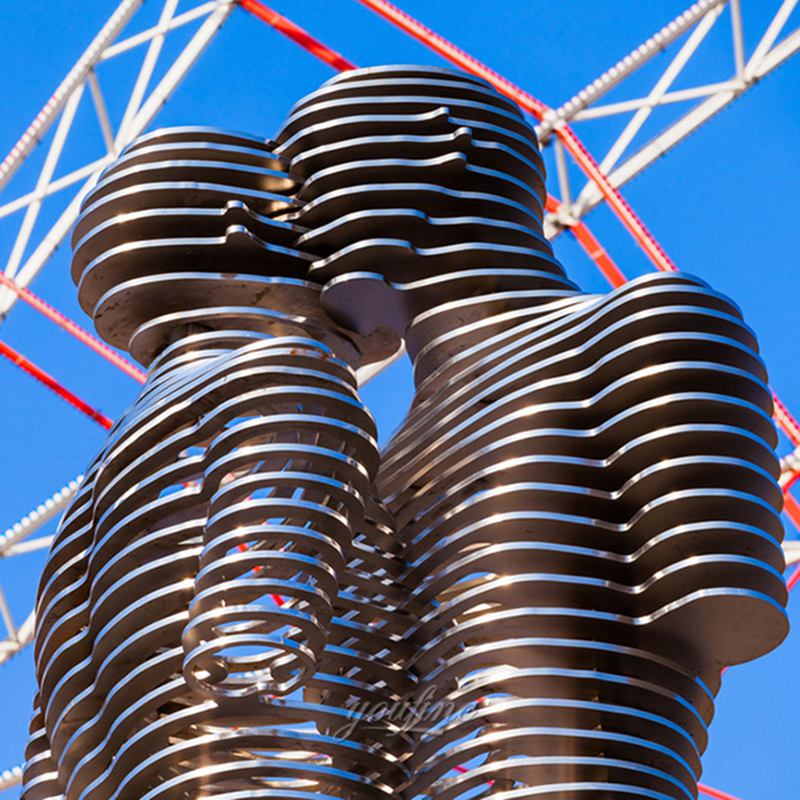 Touching Scenery
When you are standing on the beach with the sea breeze, you will see two
large stainless steel sculptures
 standing there, as if they are guarding the sea. They are facing each other, quiet and tall, and those who see these two sculptures will be very moved.

Ali and Nino
This is the world's most loved stainless steel sculpture, because of love, they meet, but also because of love, they are separated. Their names are Ali and Nino. Different people see this sculpture have different feelings, some people feel the sadness, some people feel the happiness.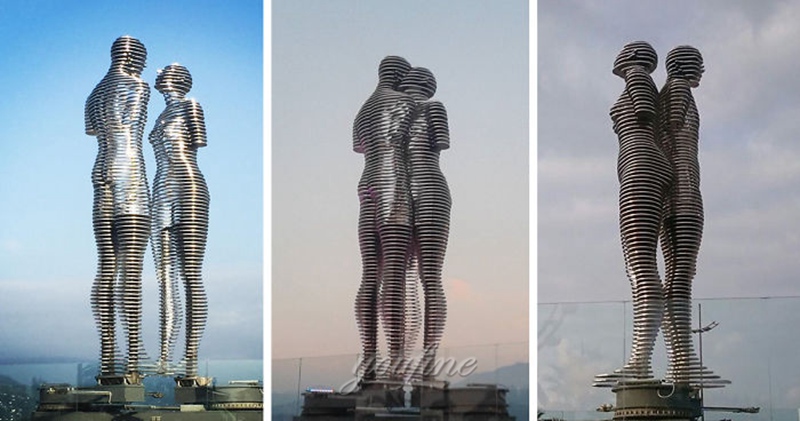 This is a moving stainless steel sculpture, they are facing each other for a long time, only in a short time they will approach each other, through the other's body, and then gradually away. This is the work of the sculptor Tamara Kvesitadze, based on the novel "Ali and Nino", which tells a love tragedy.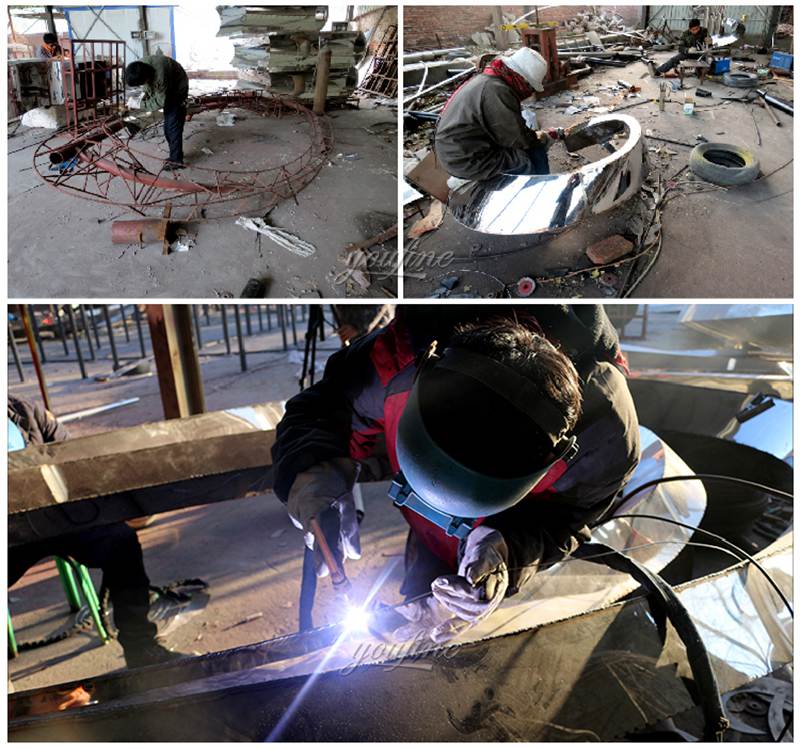 Many people could see their stories from sculpture. If you are a square planner and want to make a sculpture with such love, I am happy to tell you that it is absolutely correct to find us.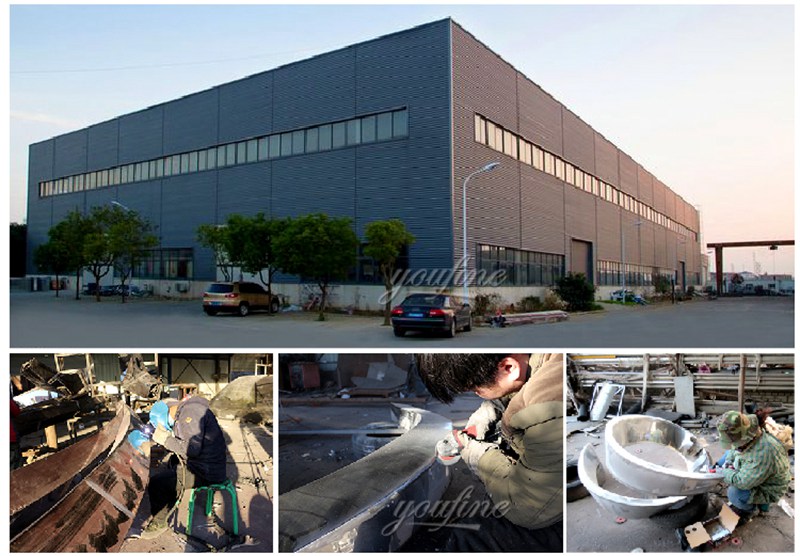 About YouFine
We are a professional stainless steel sculpture manufacturing factory that could perfectly customize and copy this Ali and Nino stainless steel sculpture, and could be customized according to your needs or add light. We have a lot of success stories, and our stainless steel sculptures are sold all over the country, so you don't have to worry about quality and transportation.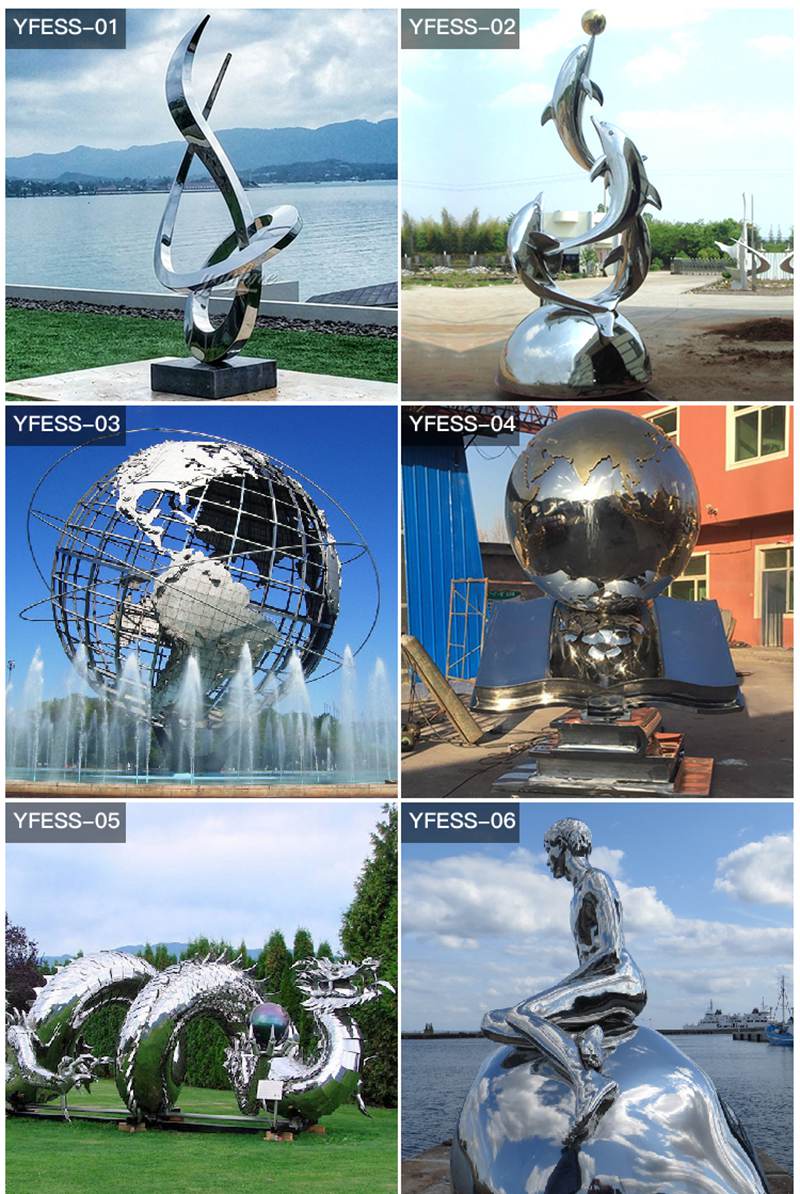 A huge stainless steel sculpture will be a landmark in a place and a compelling focus, and we have many other examples of stainless steel sculptures to choose from. If you would like to know the price of this huge Ali and Nino stainless steel sculpture, you could leave your contact information or send us an email, we will promptly give you a quote.