Metal Tree Sculpture Details:
This is a set of large outdoor metal tree sculptures that exist as the most popular outdoor landmark installation in 2022. The canopy of this group of sculptures unfolds like an umbrella, while the top is shaped like a bird's nest.
What's more, the irregular veins in the canopy spread towards the top, giving this sculpture amazing vitality.
This is a set of very large sculpture designs that can be used as decoration in any large public place such as outdoor squares, shopping malls, seaside, deserts, etc.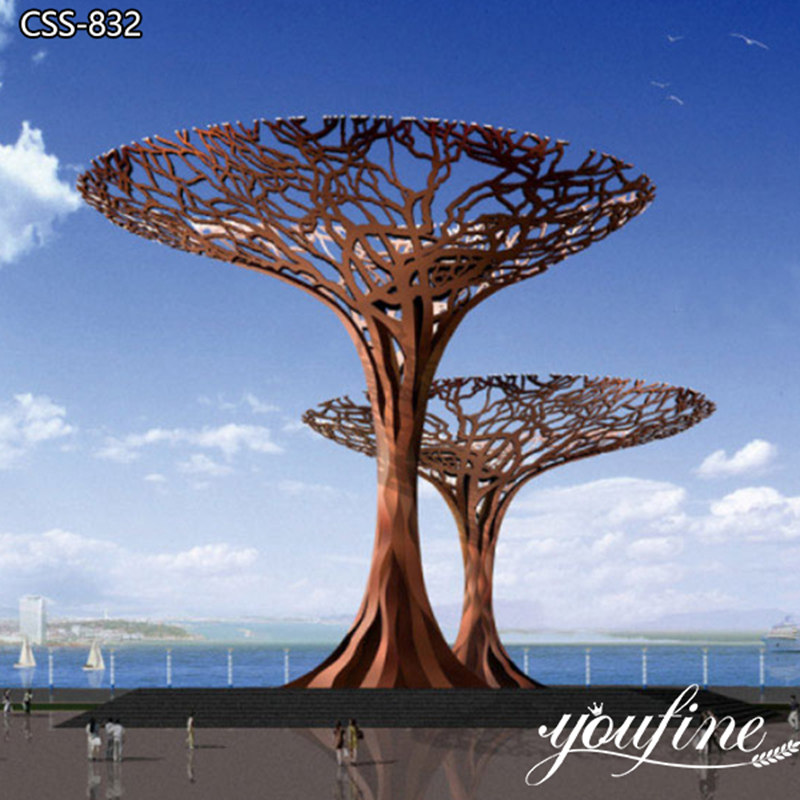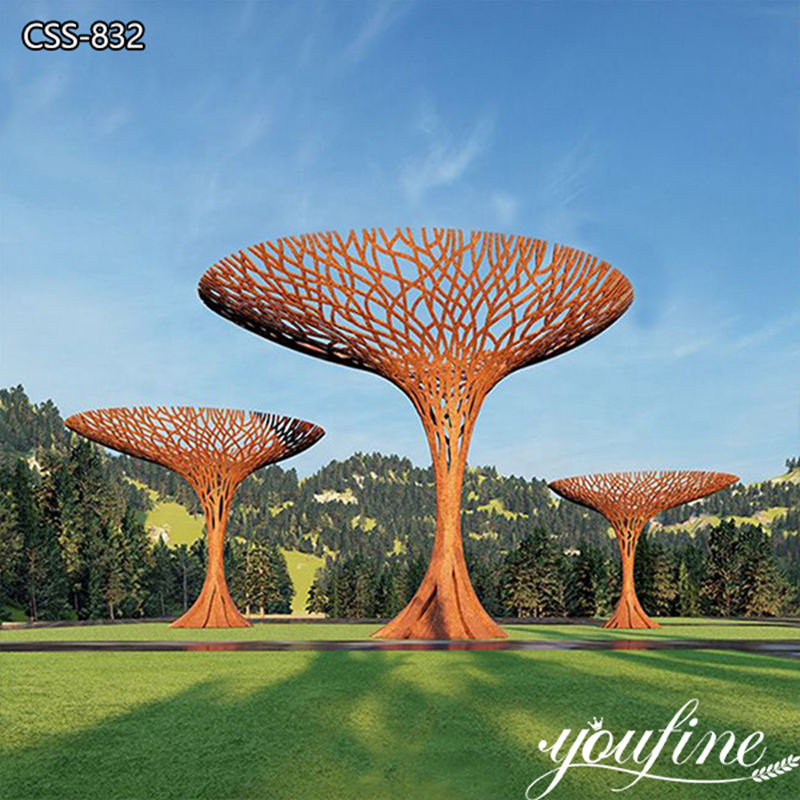 Professional Creative Ability:
YouFine adds creative lighting to this modern metal sculpture. When the city night comes, you will see a group of huge trees shining brightly. This is one of the reasons why this large-scale sculpture can become a tourist attraction in many cities.
YouFine professional designers and artists jointly complete such a set of large-scale sculptures. Our sculptor has 20 years of experience in making metal sculptures, the veins of the tree sculpture and every detail can be carefully considered.
At the same time, our factory has deeply researched and developed a cooperative supplier of lighting installations, which will definitely add more excitement to the design of this sculpture.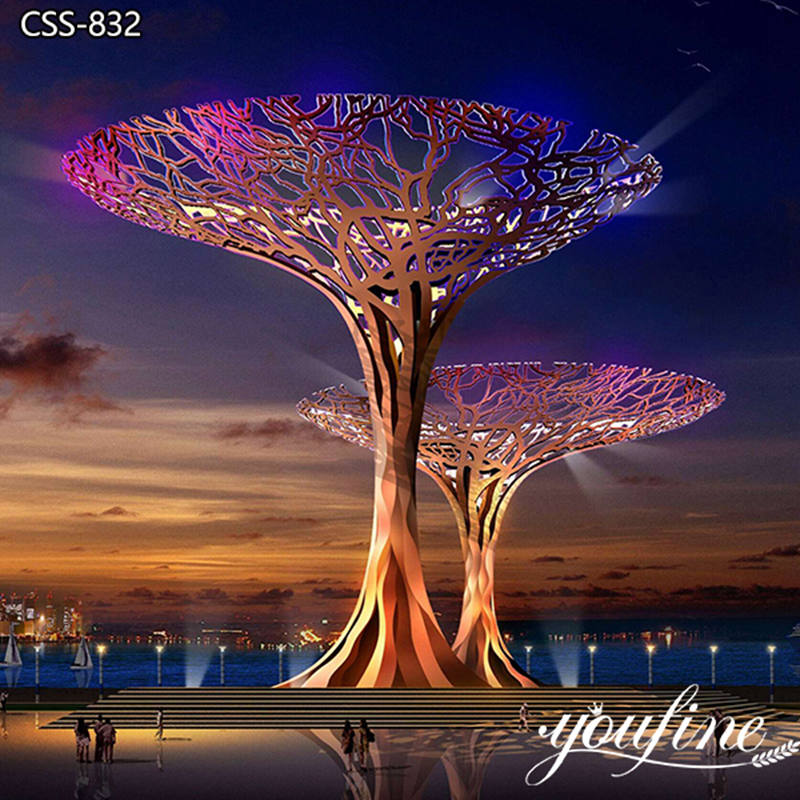 The World's Leading Sculpture Supplier:
Undertake large-scale metal sculpture projects around the world
One-stop solution with progress reports and photos throughout
The Excellent 3D design team
Factory direct sales, preferential price
Quality first: high-quality 304 and 316 stainless steel materials, or corten steel materials
Coloring method: spray paint, color painting, spray plating, etc.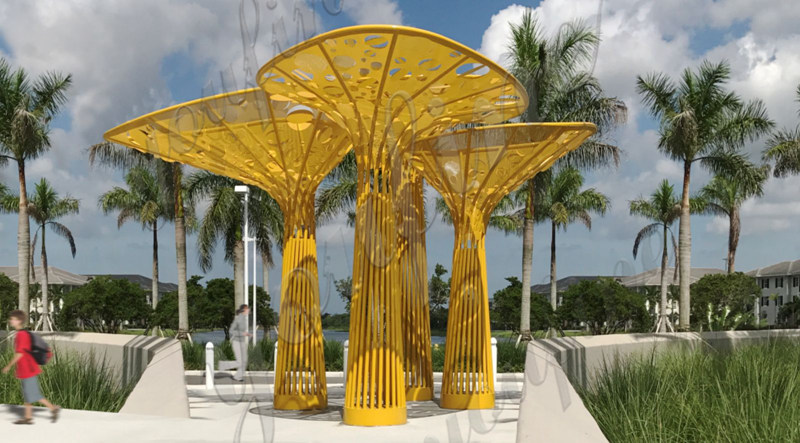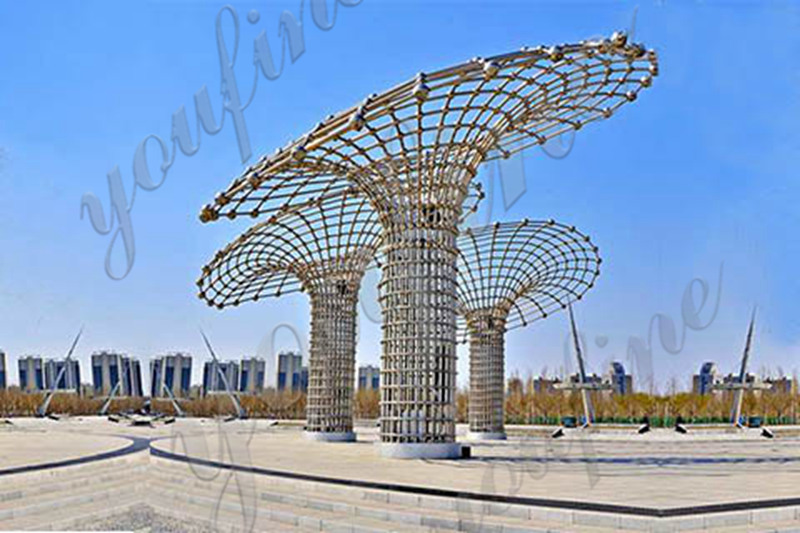 Popular Metal Tree Sculpture Display:
When customizing a metal tree sculpture, you can choose your favorite color and size, and we could add a character that pertains to your liking.
Here we will show you the popular metal tree sculpture styles in 2022, you can choose according to your venue needs.
YouFine sculpture can customize different stainless steel sculptures, large metal sculptures, outdoor metal sculptures, urban sculptures, etc. If you have a favorite design, please contact us.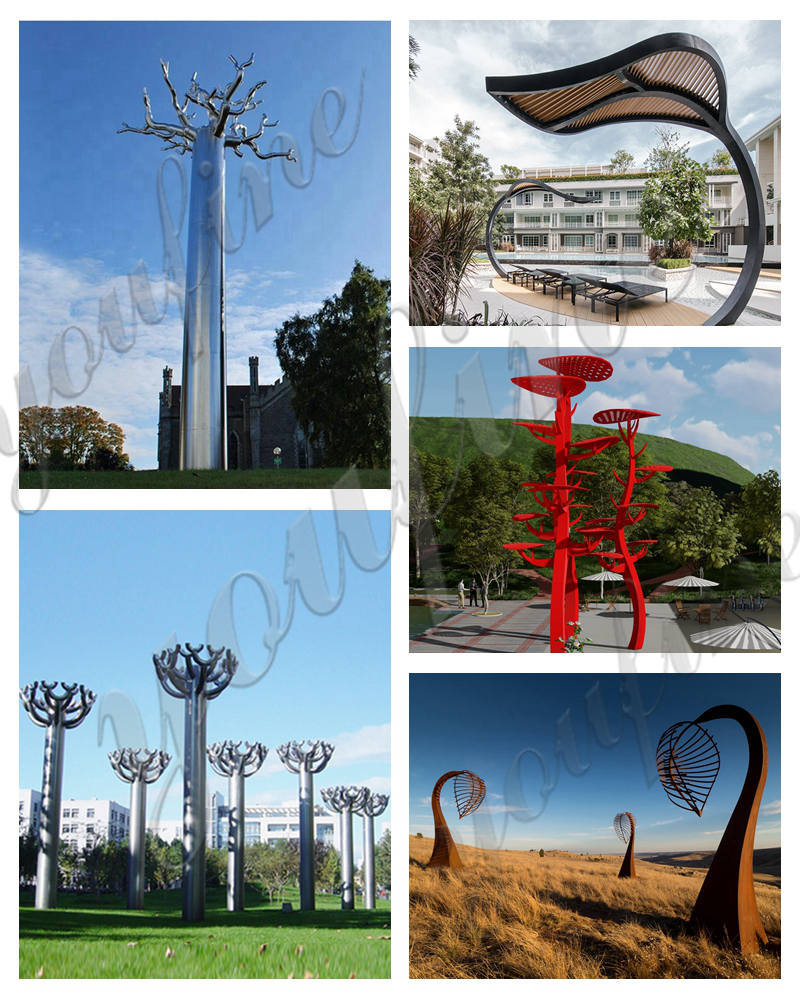 YouFine Sculpture Factory is a professional manufacturer of
stainless steel city sculpture
and stainless steel sculpture in China. It can provide you with the most fashionable and cutting-edge modern sculpture design to ensure first-class quality.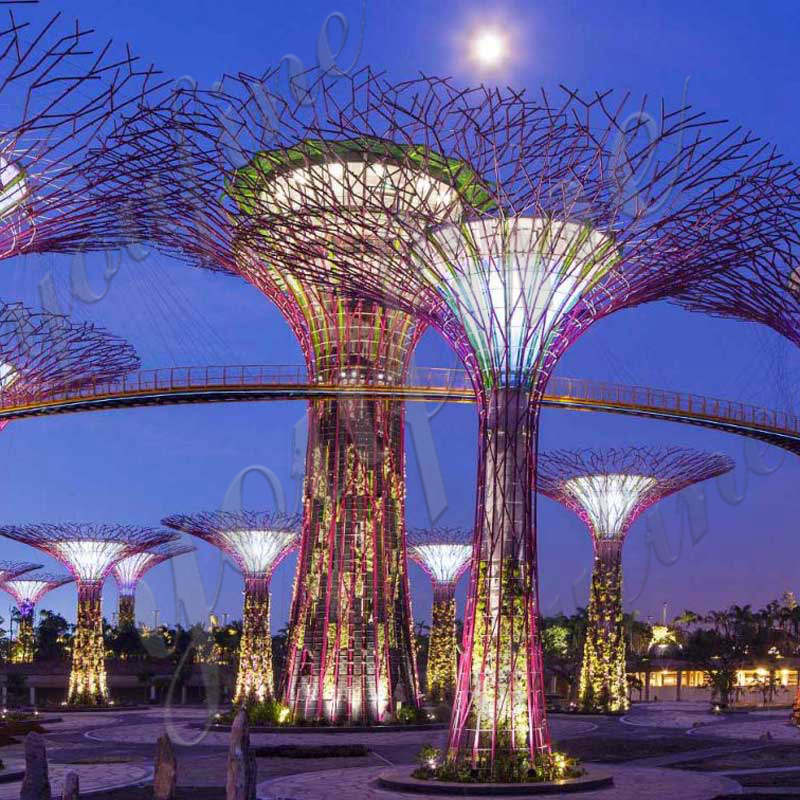 For more details, please feel free to contact YouFine for consultation.