Bird Girl Statue Introduction:
Sylvia Shaw Judson designed and produced the bronze bird girl statue. It went unnoticed until it became popular as the cover of John Berent's Midnight in the Garden of Good and Evil.
The bird girl statue is very simple in shape. We see her with short ear-length hair and a simple dress. Her hands were half outstretched to the sides. And she held two plates in her hands respectively. Through her expression, we couldn't get any information, and we don't know what she is thinking.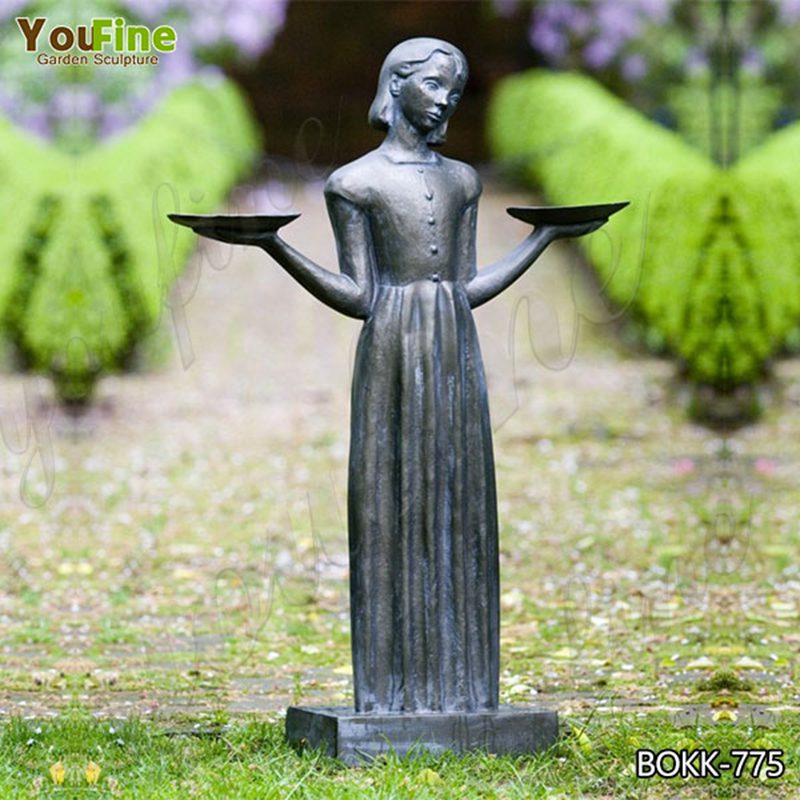 High Decorative Value:
At the same time, it is precisely because of its simple and unique shape, which is versatile. People like to combine it with other decorations to create an artistic atmosphere. Therefore, we often make bird girl sculptures of various sizes for customers to meet their decoration needs.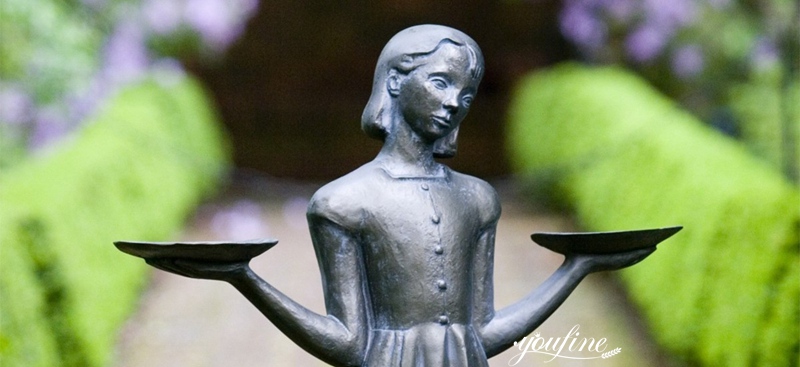 For example, some customers like to make it a fountain and combine it with flowing water. And some people liked its original design and chose to place her in the garden. While there are people even put the bird girl sculpture in the round basin, and integrate a new design. Her decorative value is extremely high, and she could naturally and skillfully blend into any scene you want.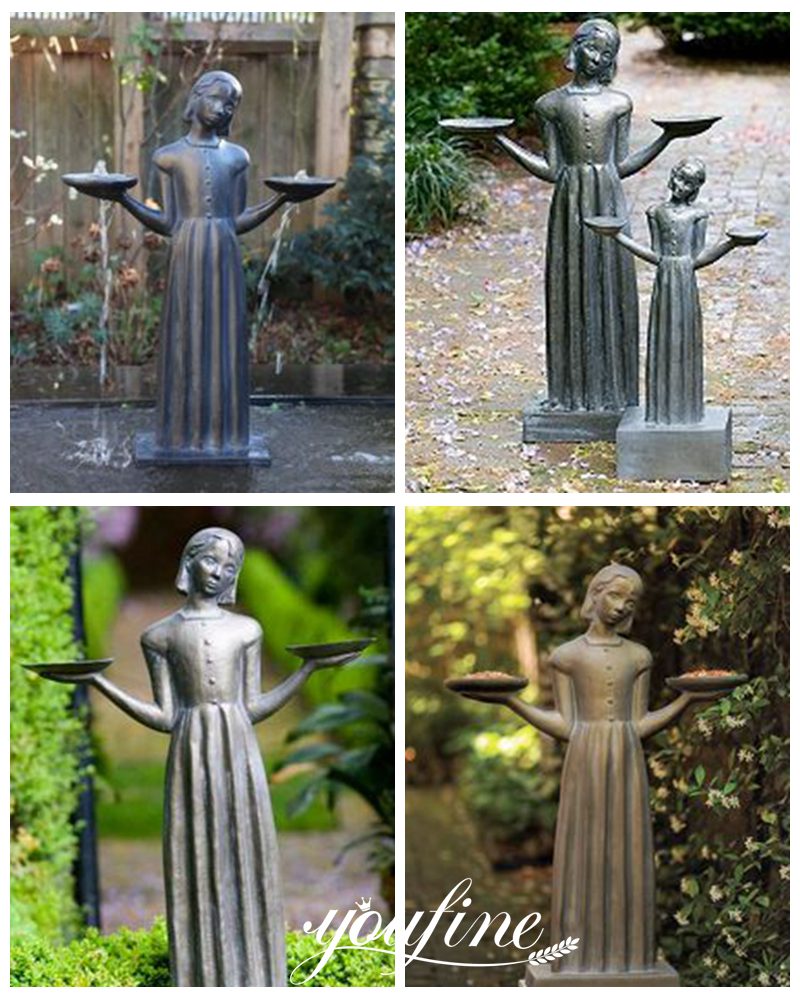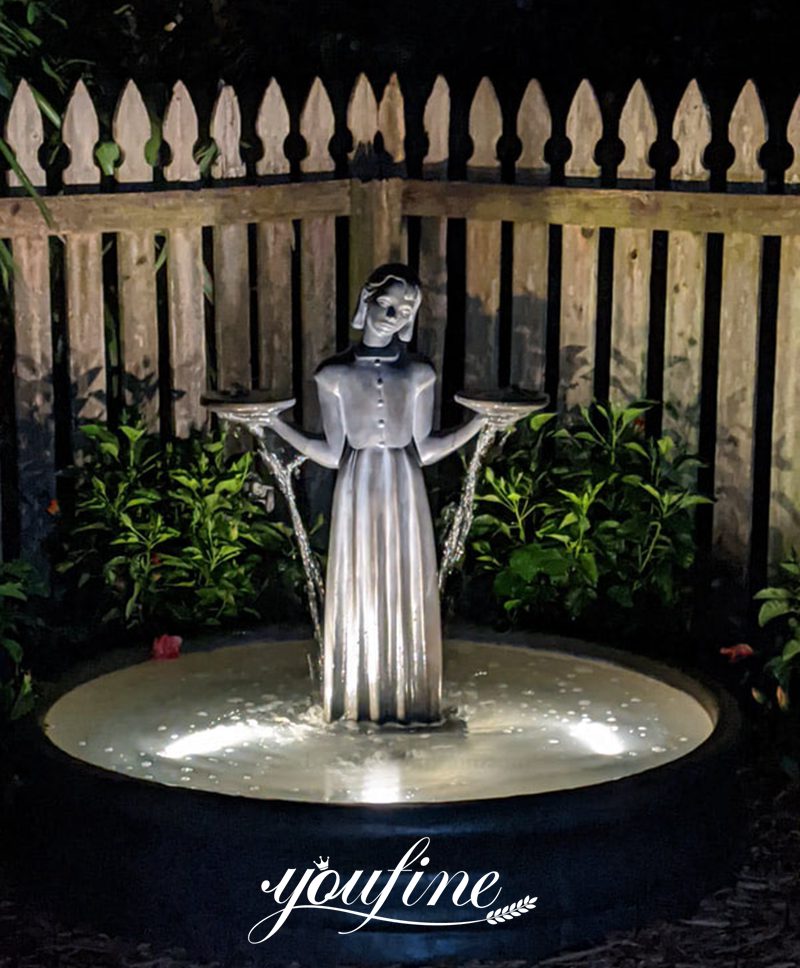 YouFine's Ability:
YouFine has 40 years of
bronze sculpture
history, and many experienced bronze casting artists. Our advanced casting skills and complete casting process could perfectly reproduce the charm of  bird girl statue. Moreover, YouFine's unique chemical coloring could easily obtain the patina of the original artwork, making it more realistic.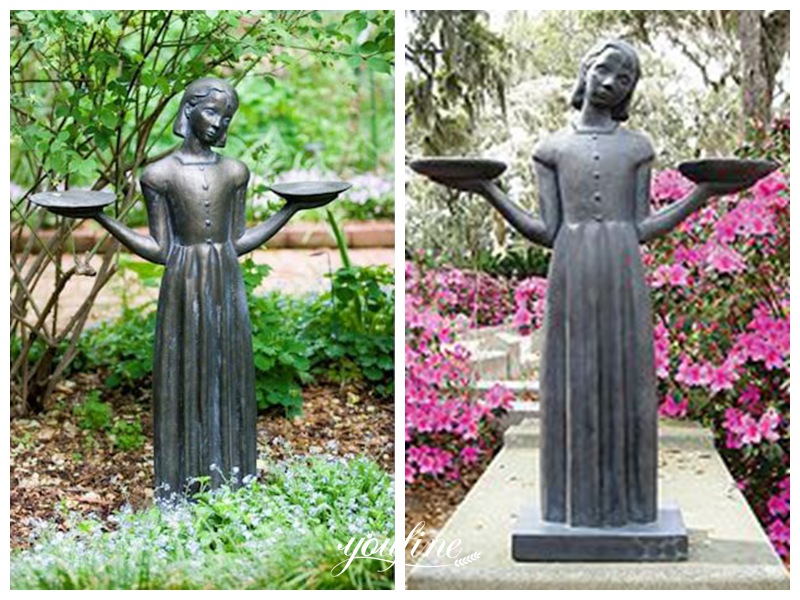 We could design all kinds of suitable bird girl sculpture shapes for you according to your decoration place. Whether it's adding a base, changing the color, adjusting the size, we would satisfied you.
Every bronze sculpture sold by YouFine is cast with heart. We would treat each one as a gift for you. Please trust our ability and professionalism. And Let's be the best partner.