Lotus Sculpture Description:
This is a silver metal lotus flower sculpture. Thin and shiny stainless steel sheets make up its leaves. The root veins of the leaves are also clearly visible on the top. Connecting these leaves are rounded stainless steel tubes. The counterpart is the central part of the lotus flower – the petals surrounded by sharper stainless steel sheets. High-quality stainless steel makes the silvery luster on the surface of this metal lotus sculpture extra alluring.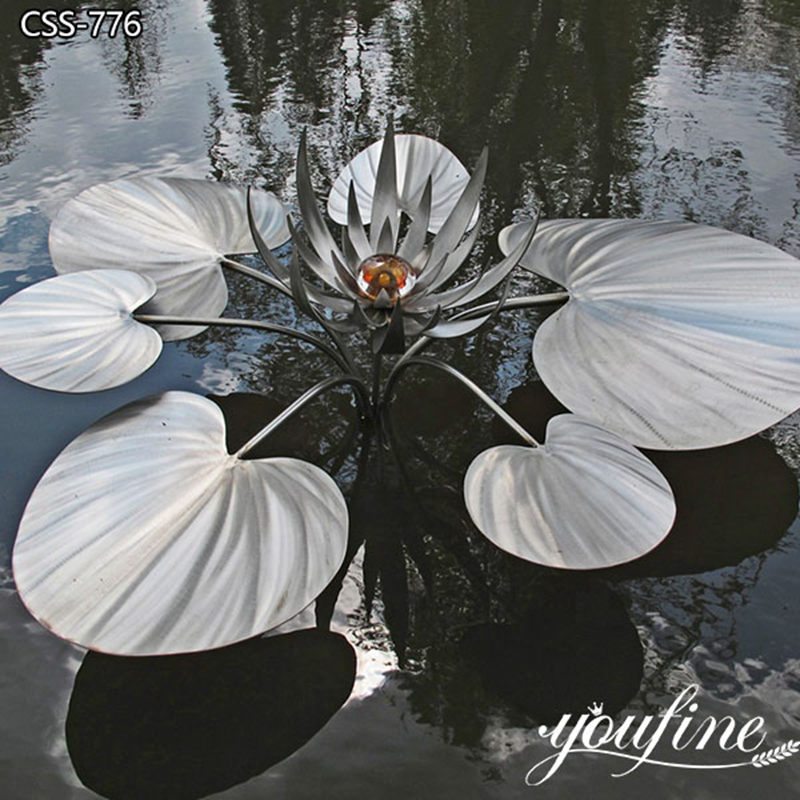 A "Good Partner" for The Garden:
It is often said that everyone has a love for beauty. For all good things, we couldn't avoid the urge to fall in love with it. And it is the same for this metal lotus sculpture. It is the artistic expression of artists, and an instant freeze-frame of beautiful things in nature.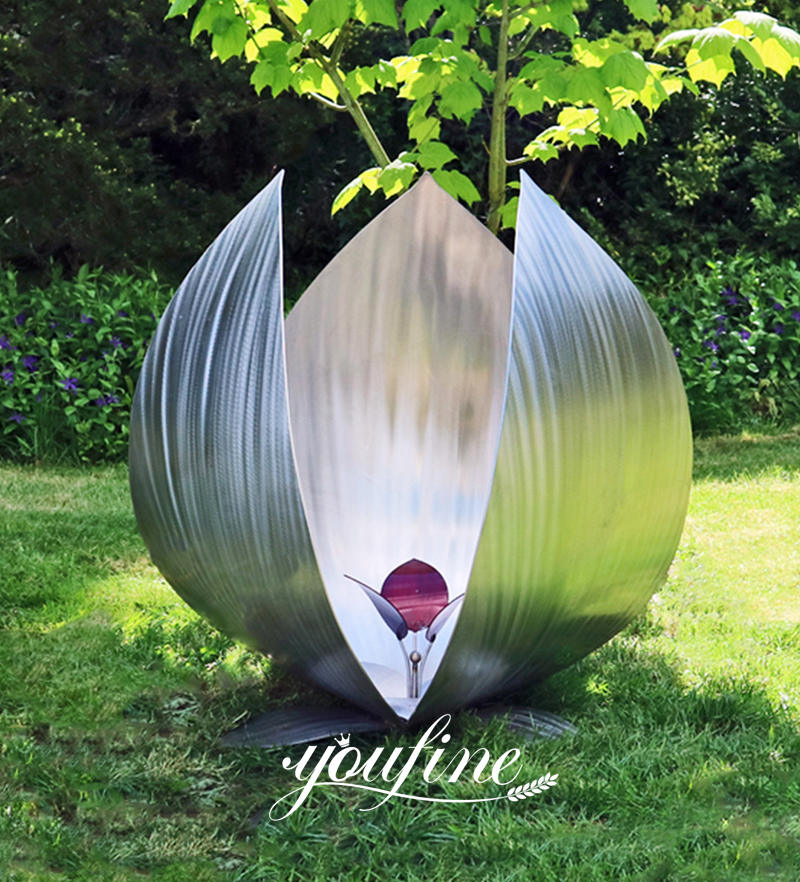 The intention of people to create it is also to present all beautiful phenomena. Therefore, it is very suitable for the decoration of outdoor places such as gardens and ponds. Just through this picture, you may be able to imagine its beautiful image by the water.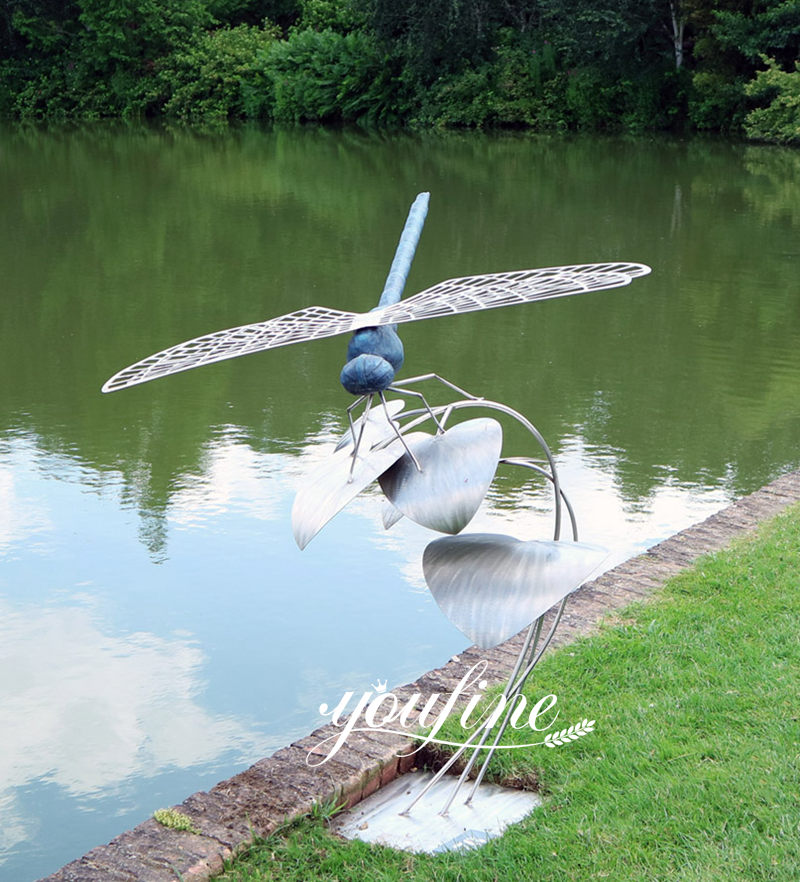 Advantages of YouFine:
In recent years, stainless steel sculptures have been very popular with everyone. YouFine's various creative metal sculptures stand out among the crowd and occupy a very important position. On the one hand, the quality of our
stainless steel ant landscape sculptures
is guaranteed. High-quality #304 and #316 materials would ensure the best condition of the sculpture. On the other hand, we present more creative stainless steel sculpture shapes. Our artists give metal sculpture more possibilities.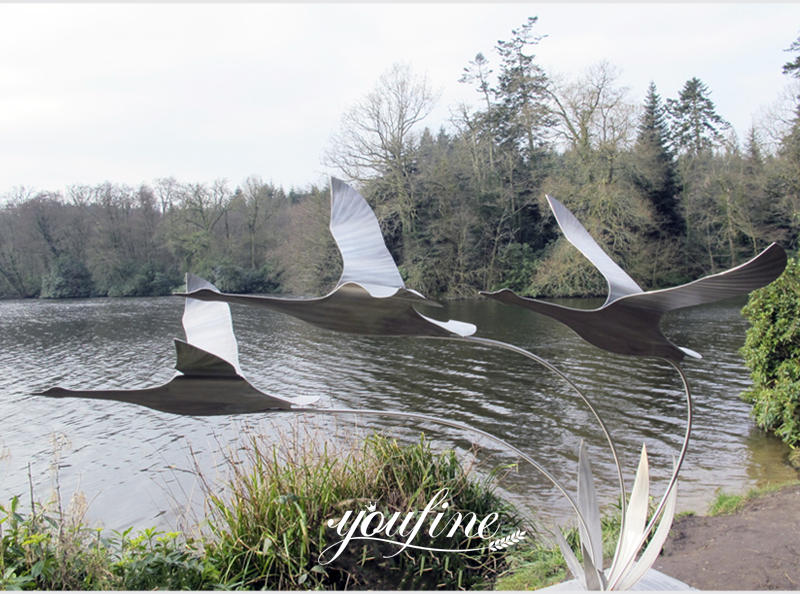 More Metal Flower Sculptures:
Besides this metal lotus sculpture, we would also show you other creative metal sculptures. Each piece has its own unique style and suitable collocation scene. If you like one of them, you could contact us to get its price and other information. Besides, if you want to enjoy personal customization service, we also support it. We have a professional design team that could produce design drawings for you.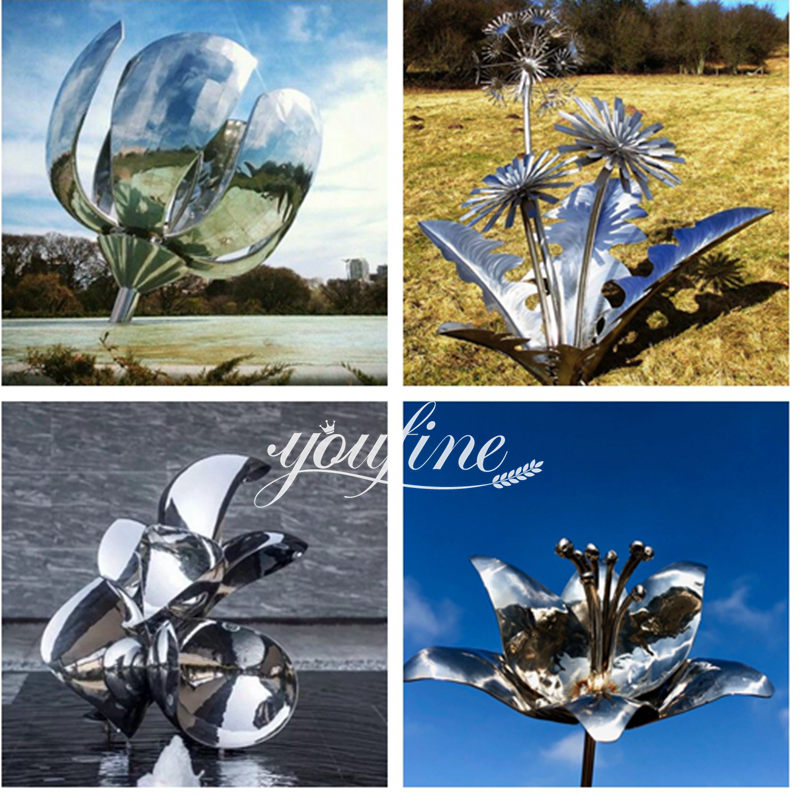 YouFine has more creative metal sculptures. Welcome to follow us to grasp the latest status of metal sculpture.