Large Metal Tree Sculpture Details:
This large metal tree sculpture is so attractive and beautiful. It is named Gentle Breeze, an image of a "tree" on a hill with three swings hanging from its branches. 
As a public outdoor art installation, this large stainless steel sculpture is inspired by nature's great trees. It has a distinctive pink appearance, and the canopy consists of 748 leaves that could swing back and forth.
People could rest and play on the swing under the canopy, and the pink leaves would flutter with the natural wind and the swaying of the swing. It all looks so romantic and dreamy.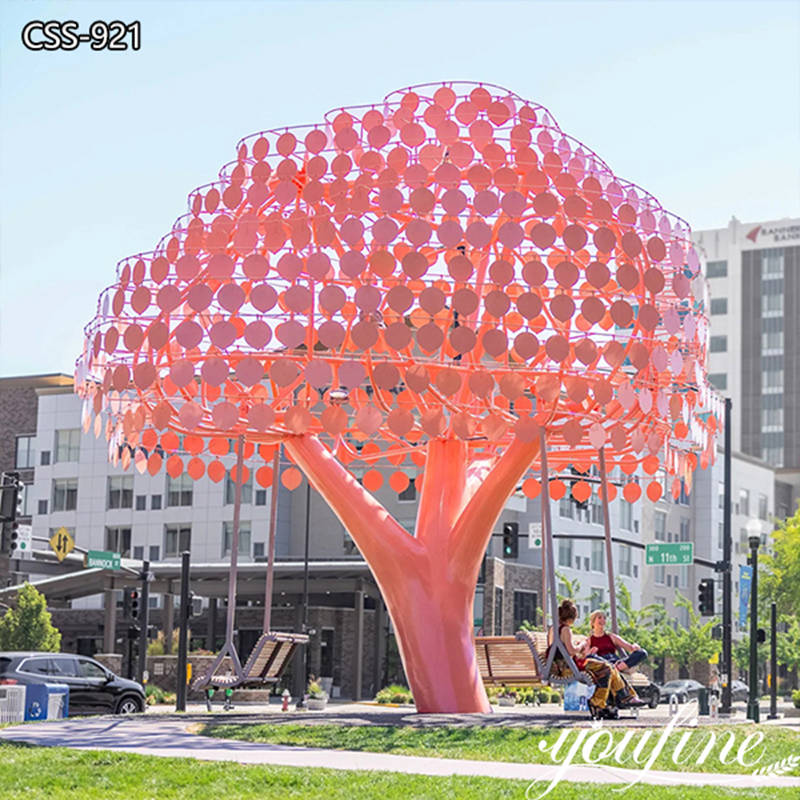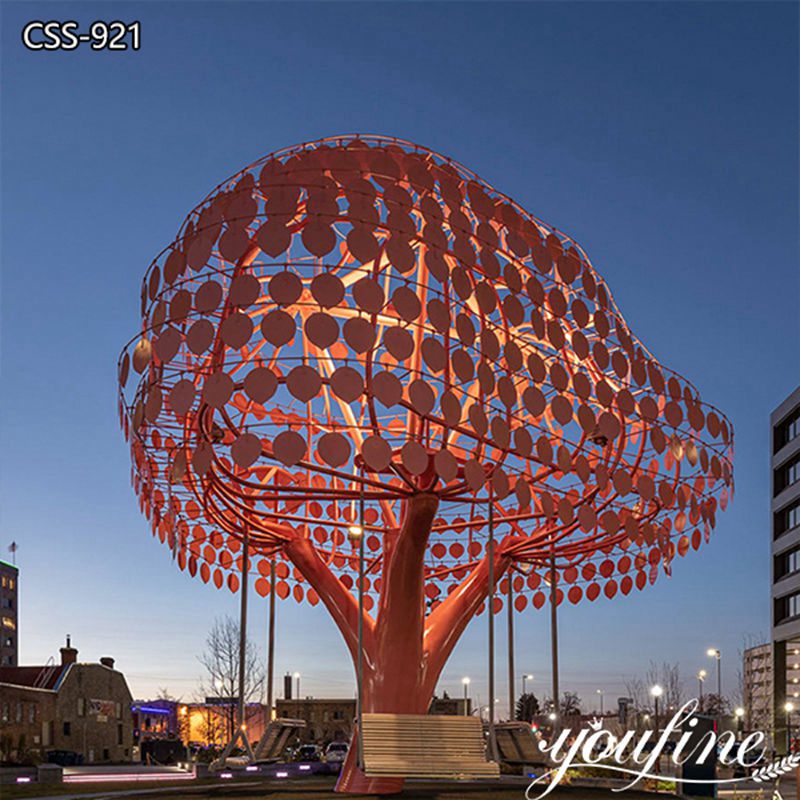 The Meaning of Public Sculptures:
We could imagine a picture where a big pink tree forms an idyllic and sweet landscape in the bustling city center. People resting on swings under the tree, chatting and dating. Despite being in the city one could still feel the beauty of nature.
In a busy city, if there is artwork that could keep people's eyes and footsteps, it would be a successful sculpture artwork. And the greatest charm of sculpture art is to bring people and the city fun and enjoyment.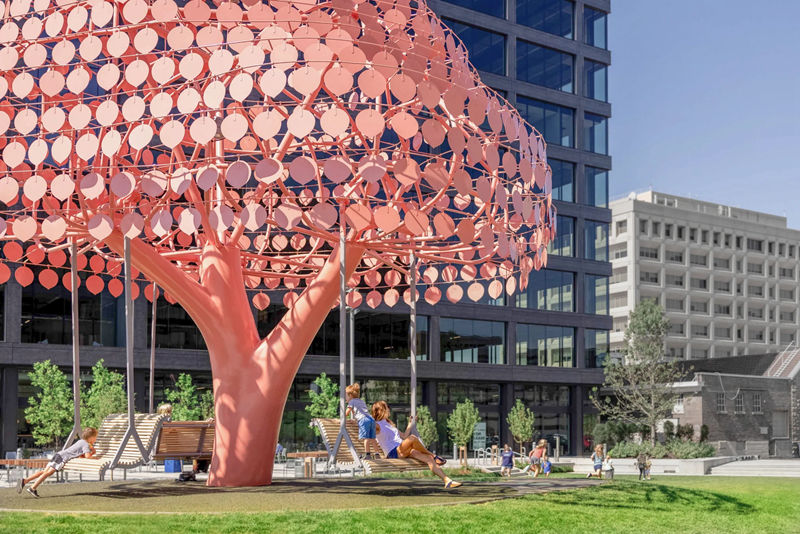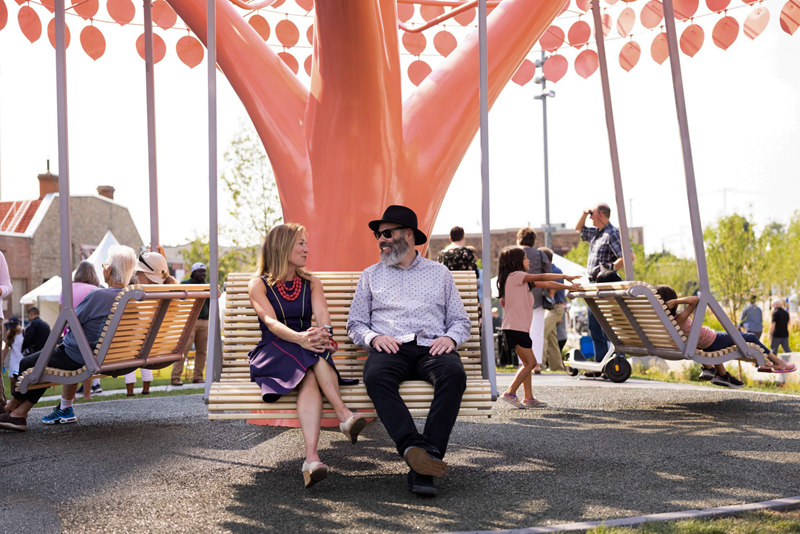 YouFine's Irreplaceable Advantages:
Since 39, the YouFine team has reached a very professional level of research on stainless steel sculpture. Long ago, our team upgraded the stainless steel anti-rust technology, which could make the sculpture keep a long life.
Meanwhile, in this metal tree sculpture, for example, we would place a rust-proof iron frame inside the tree trunk to form a very strong support. Because large stainless steel sculptures, especially public sculpture, safety is very important.
In addition, the color of the surface of the stainless steel sculpture, in order to ensure the brightness and durability of the color, we have a total of five layers of coloring steps, high-quality automotive paint could make the sculpture's color maintain very good.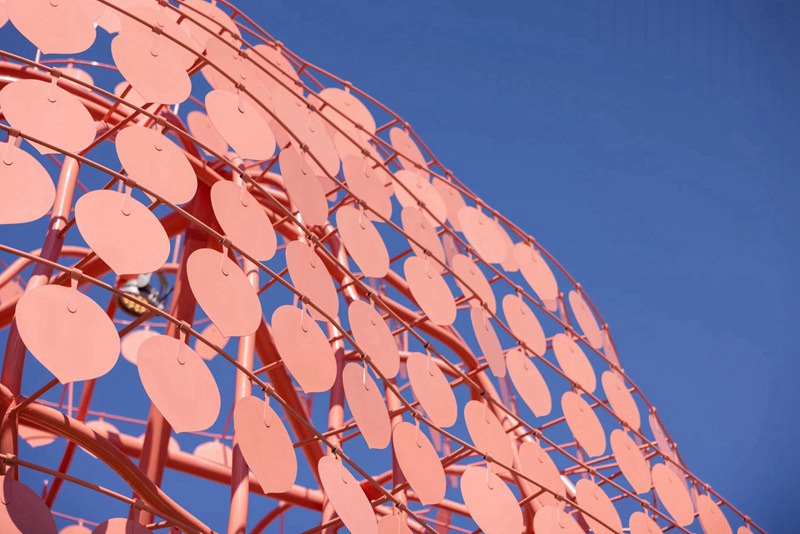 More Large Stainless Steel Tree Sculpture Reference:
YouFine has a lot of experience in large foreign projects, and our team has been to Saudi Arabia, Singapore, and other European countries for sculpture installation many times.
If you need to buy a
large outdoor stainless steel sculpture
, then YouFine would be a good choice. Not only could we provide professional installation, but we also have a dedicated design team that could make drawings for you.
Any style of sculpture you want YouFine could make it happen for you. We hope that YouFine's love for sculpture would be put into more projects.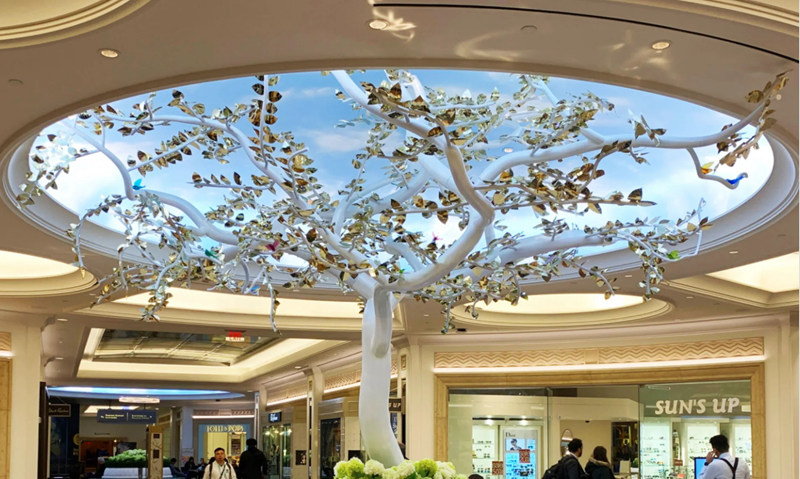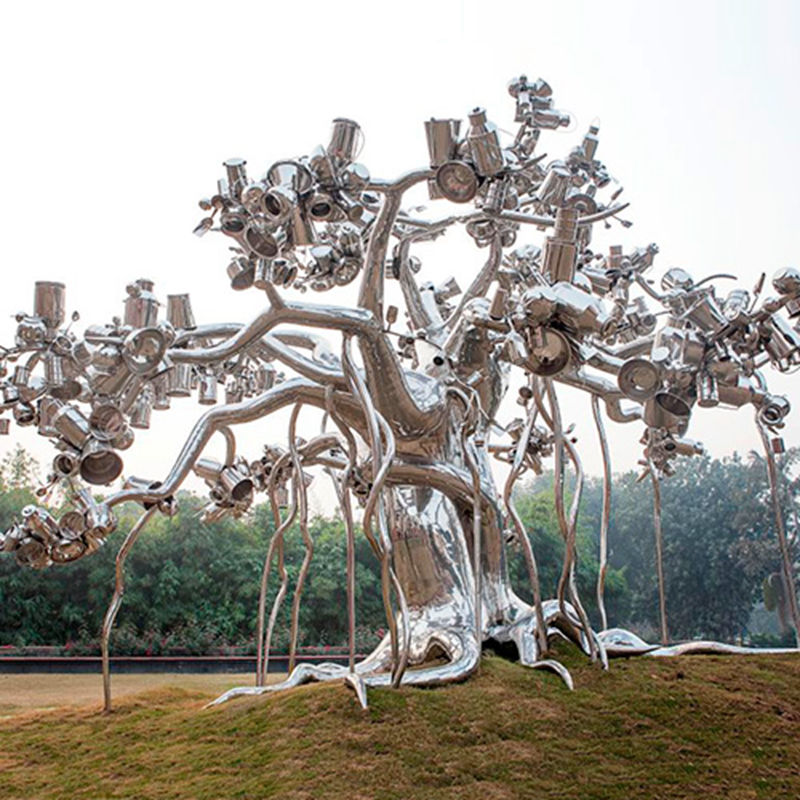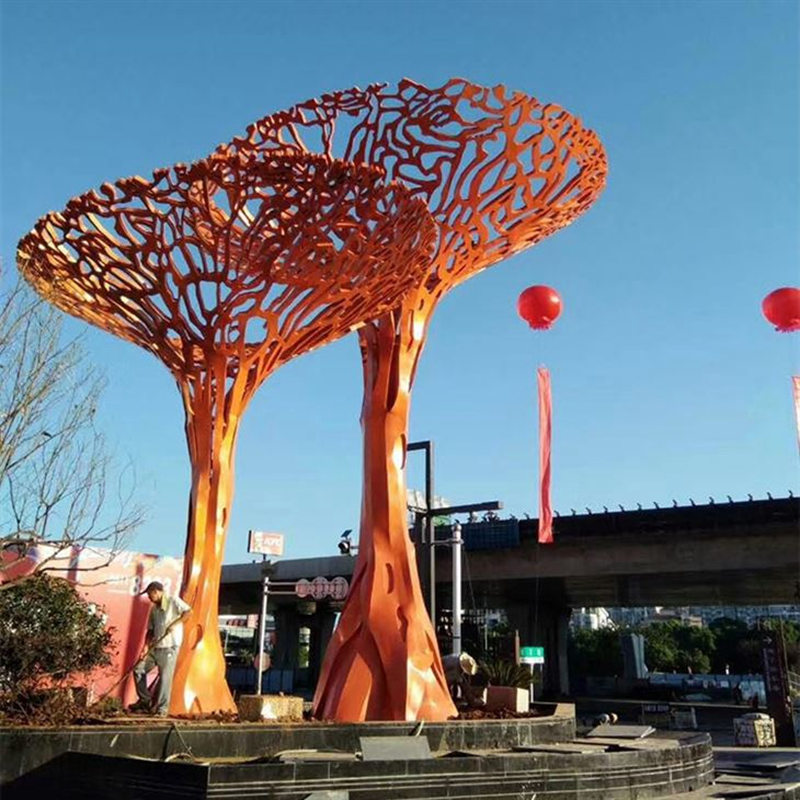 Contact YouFine for sculpture details consultation, our team would give you the best plan and the best quality.