This is the newly completed marble color matching Four Seasons God sculpture in our factory. We took photos to show you and are ready to pack and ship to customers immediately.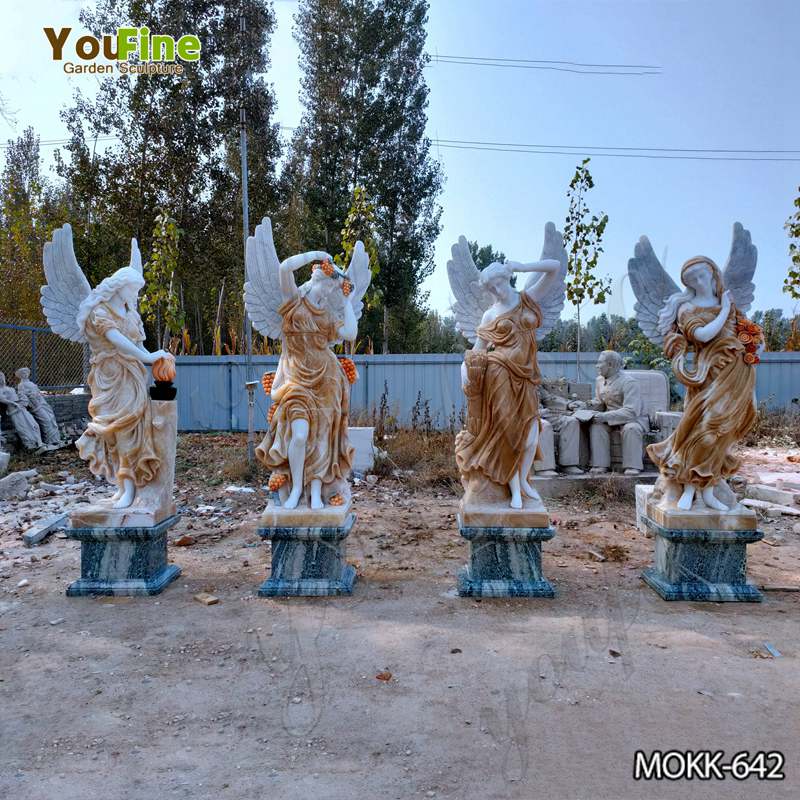 Story about Four Seasons God Sculpture:
Four seasons are ancient decorative patterns. Each season is usually depicted as a fabled graphic with traditional graphic symbols. The Romans often portrayed the four seasons as sexy goddesses, called Hola. This image continued into neoclassical art, and later became particularly popular as a garden sculpture. It became a fable during the Renaissance.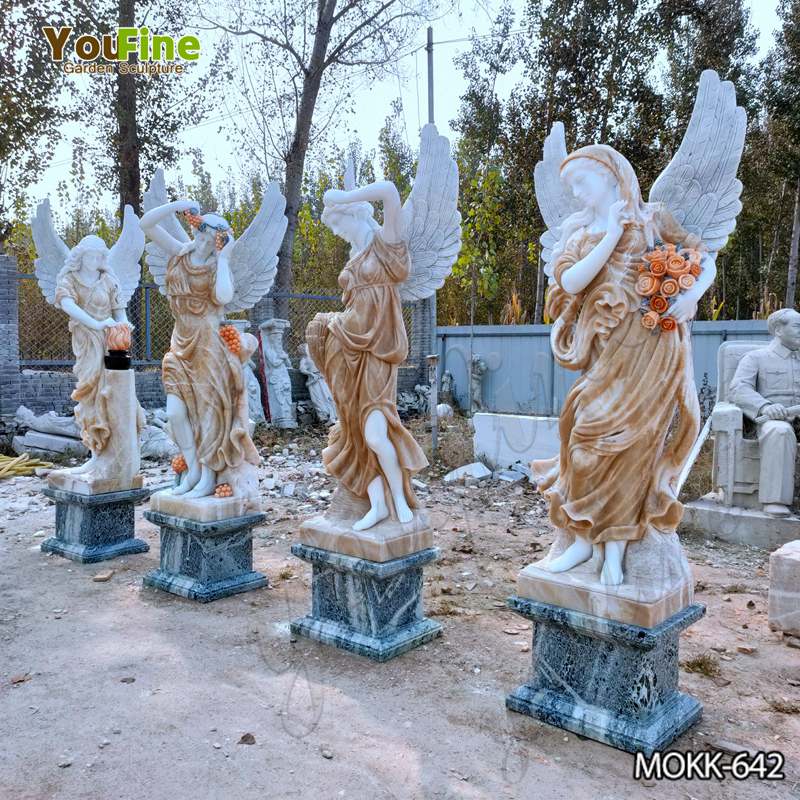 It is worth mentioning that our marble sculptures are all carved by hand by our experienced sculptors, and their skills and techniques are very exquisite. Our masters of sculpture have all learned sculpture since childhood, and they have rich experience in sculpture.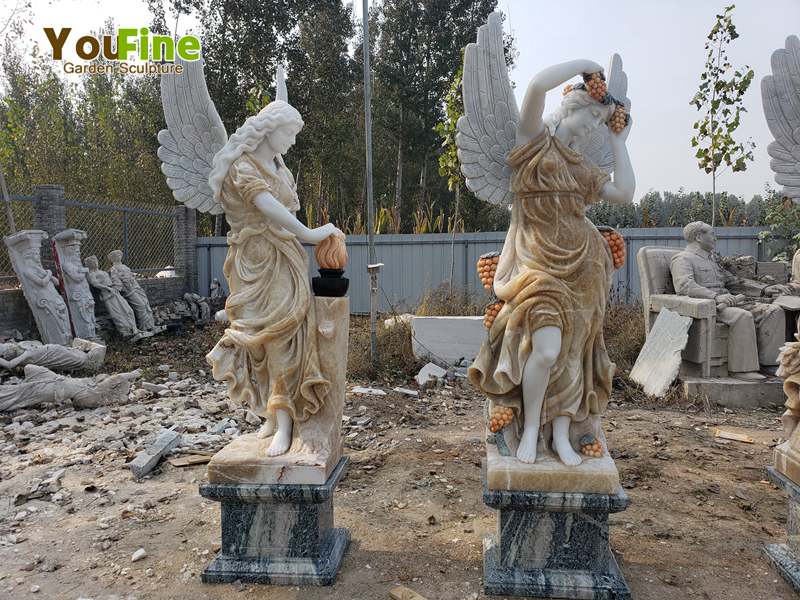 We could show you any detail of the sculpture, whether it is the expression of the Four Seasons God sculpture or the details of the clothes, even the feathers on the wings are lifelike.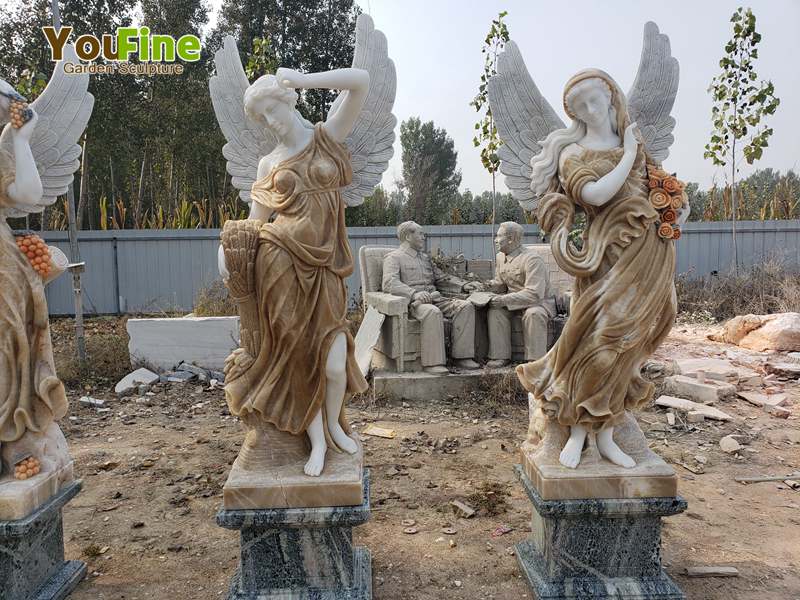 Spring flowers bloom because this is the season when most flowering plants bloom. Holding a sheaf of wheat in summer. Autumn is the season when most fruits are ripe. Because grapes are harvested in the fall, wine is also made in the fall. There are no agricultural products in winter, but there are flames to warm yourself.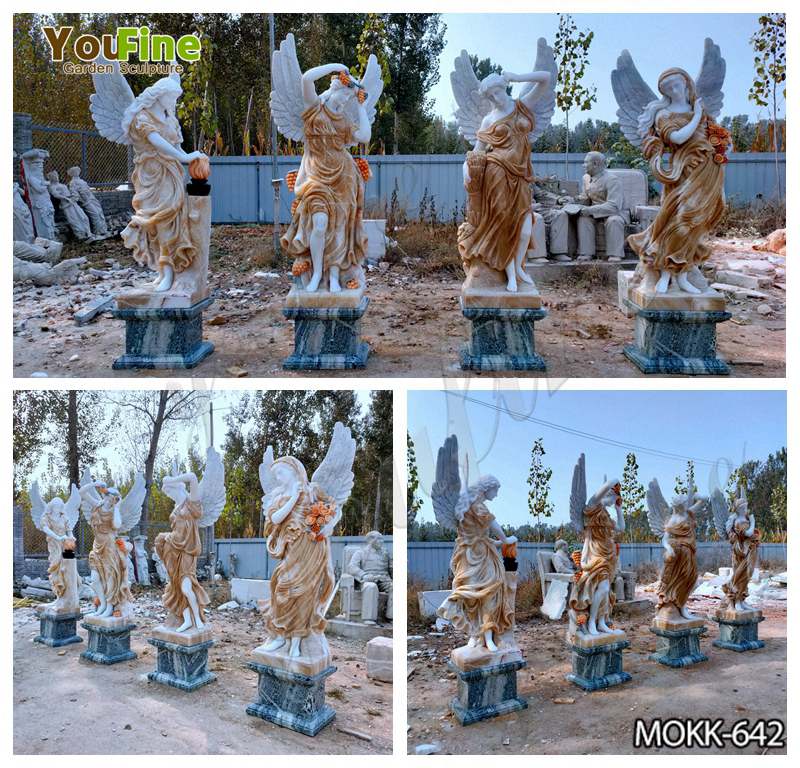 The four sculptures are similar in size, color, and style. Everyone stands on a small square base, structurally supported by a carved marble pier. The sculpture is suitable and beautiful whether it is placed in the garden or the courtyard.