The fountain could highlight the quality of life and add vitality to your garden. And these splashes of water could moisten the environment and purify the air. YouFine is a professional marble carving factory with many types of fountains to choose from.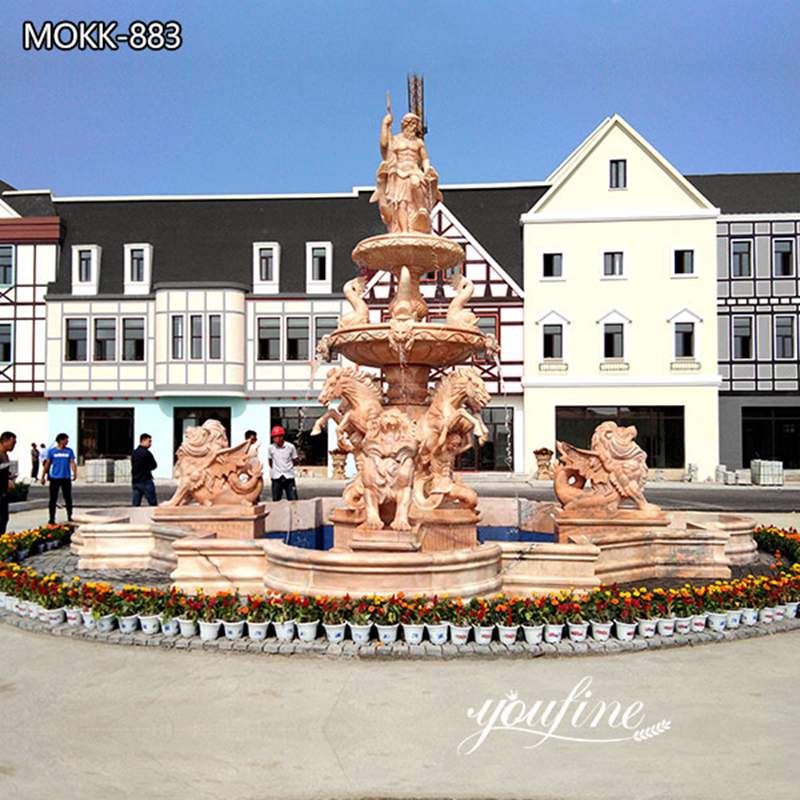 First, Very Vivid Poseidon's Face 
YouFine's artists have many years of experience in carving, and this large marble fountain is carved by hand. The artists pay great attention to details and they have mastered the carving skills proficiently. Every detail of this statue is deeply carved. So every detail of the fountain is carved very three-dimensionally. So you could clearly see that the expression on Poseidon's face is very majestic and vivid. Especially these horses and lions are very image.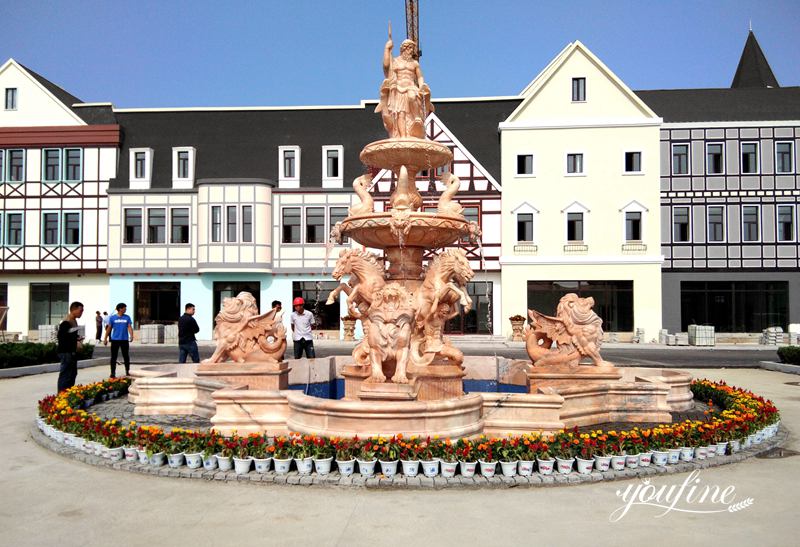 Second, a Variety of High-Quality Marble Materials
Due to the continuous scarcity of marble raw material resources, the price of raw materials is also rising. But YouFine would not ignore the quality of raw materials. Our marble fountain would be made of high-quality marble. First of all, high-quality marble could ensure that the large marble fountain could be used outdoors for many years. And YouFine uses high-quality natural marble, no splicing, no staining. More importantly, YouFine has a variety of marbles to choose from. We not only have white marble but also other natural color marbles.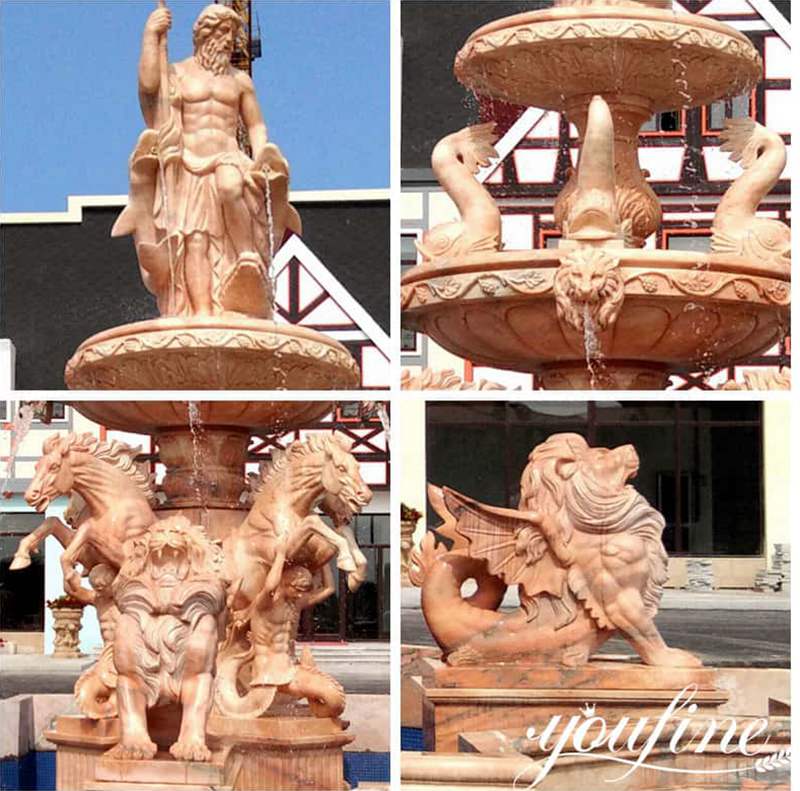 Third,The Structure of the Horse is Proportional
The structure of YouFine's large marble fountain is very beautiful. YouFine has strict specifications, sizes, and proportions. The diameter of the YouFine fountain's pool matches the diameter of the water flow. We could ensure that the water flow is beautiful and would not spray outside the pool. Moreover, the size of these animals is also regulated. Our horses' hooves are beautiful. However, other factories have made more profits and chose to reduce the composition of the statue.
Fourth, Tested the Water Before Shipment
First, before each set of fountains is shipped, YouFine would conduct a test in advance to ensure normal use. That is to say after the fountain is completed, it would be assembled and tested for the beauty of the water flow to ensure that there is no quality problem before shipment. Of course, YouFine would provide customers with hoses for free.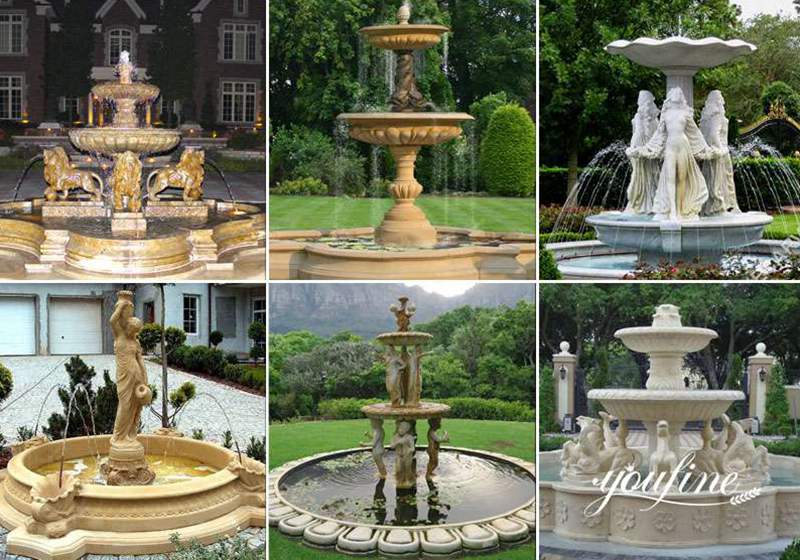 Fifth, Fully Professional Installation Guidance
Before the customer receives the large marble fountain, YouFine would send the customer installation drawings and installation videos to ensure a smooth installation. Of course, YouFine would also guide you through the entire process to complete the construction of the fountain foundation. Moreover, each part of our fountain has a clear serial number, and you could install the fountain according to the serial number. This would save you a lot of time and improve your installation efficiency.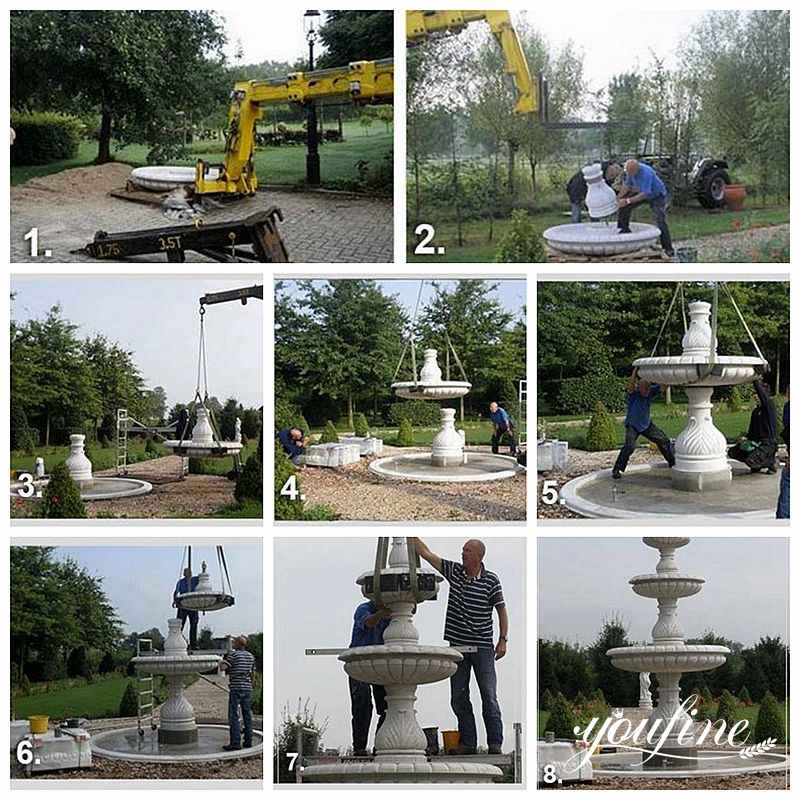 Sixth, Various Types of Fountains
As a professional marble carving manufacturer, YouFine has thousands of exquisite marble fountain designs to choose from. For example, simple-designed layered fountains, marble outdoor statues fountain, marble animal fountains, large manor fountains, wall-mounted fountains, rolling ball fountains, and so on. Of course, we also provide customized services. Usually, some customers provide their fountain design pictures, YouFine could according to the picture style and choose suitable specifications and marbles for customers to process.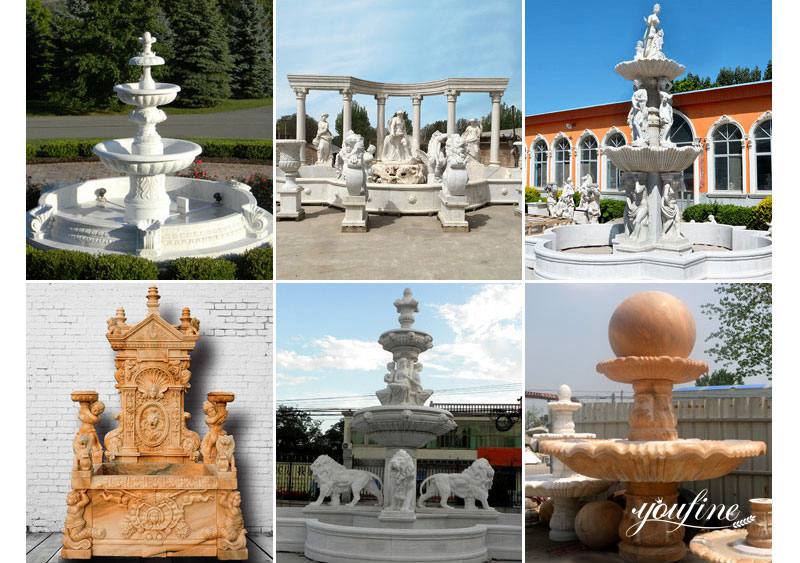 Seventh, a Wide Range of Decoration Places
You could place it in front of your villa, on the grass in the outdoor garden, in front of the hotel, etc. This is a very flexible outdoor space decoration. Of course, many large squares would have a fountain.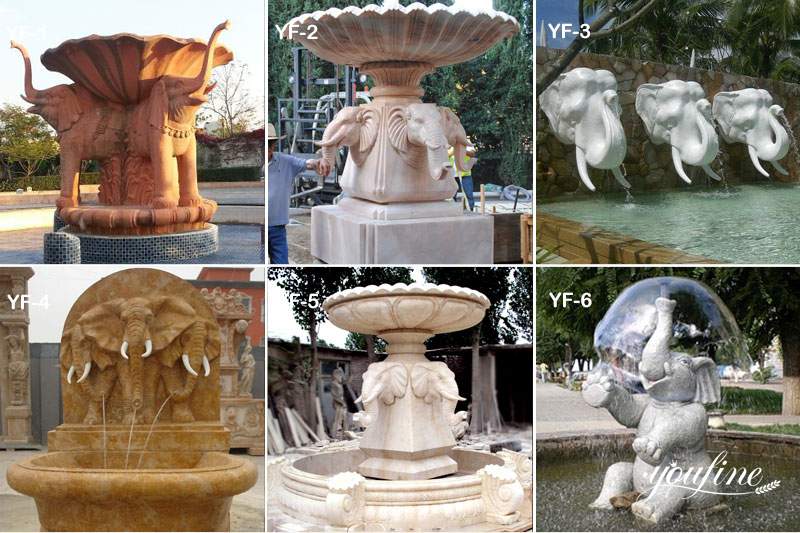 Eighth,Safe and Secure Packaging and Transportation
YouFine is very strict with the packaging of this large marble fountain to ensure safe transportation. YouFine factory would definitely use solid wood crates for packaging. And the thickness of the packaged wood board is 3CM (1-2CM for other companies, not strong). Secondly, YouFine also wraps the surface of each part with soft foam to prevent scratches. Finally, in order to ensure that the forklift could load the fountains smoothly, our wooden crates are at least 15 cm above the ground. Therefore, YouFine packaging is not only exquisite but also very safe.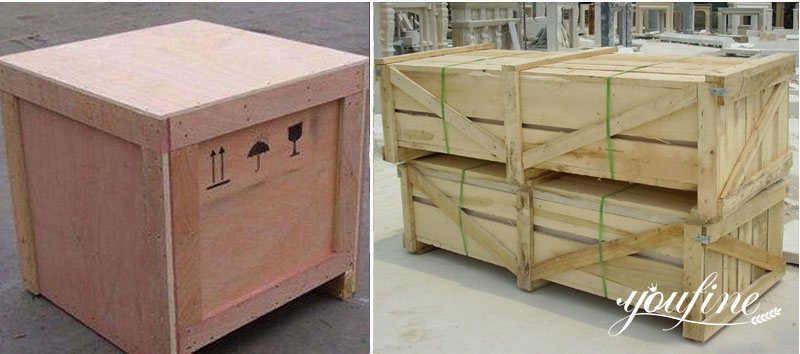 Ninth, Purchases Full Insurance Guarantee
YouFine purchases full insurance for customers. And we would provide you with perfect after-sales service. After receiving the product, if there is any quality problem, we would solve it for you immediately. Of course, if you want to clean and maintain the fountain later, YouFine would patiently advise you.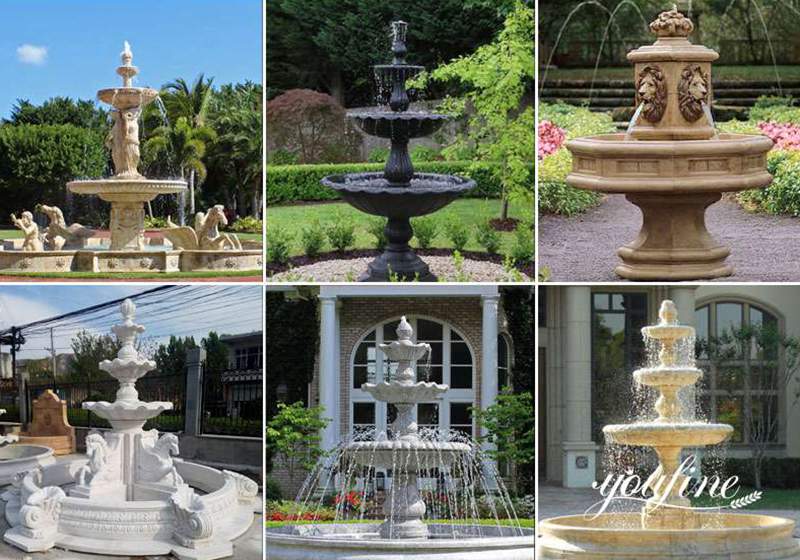 If you need a large marble fountain, please contact us immediately, YouFine would be your best choice.