Bud is one of our client from USA, he ordered a famous bronze sculpture from our factory. We know he is extremely strict in Quality and Crafts, before making the model, we research much knowledge about the sculpture.
This is a very famous sculpture but we could not find more photos from website, we try our best to make the clay model according to our own understanding, we spent much time to make the clay model because it is the most important step to make the bronze sculpture. But when we finish it, Bud was not satisfied with it and disappointment. 
We talked with Bud about our situation, it's difficult for us to make the model if we have no clear picture, because it's hard to know his requests. He gave us more photos of the sculptures. We do a perfect work finally. 
Art need time, even though we went so long, the result is best.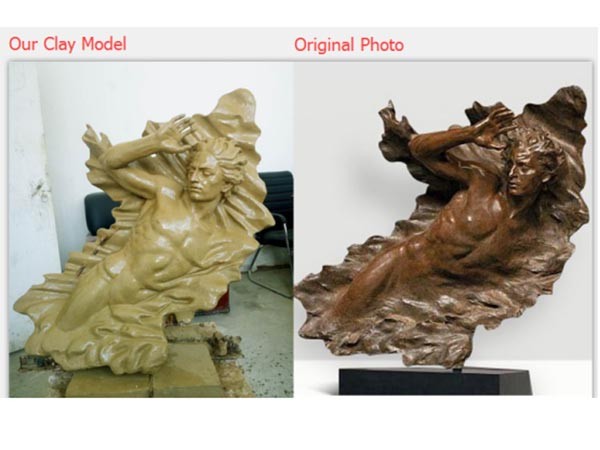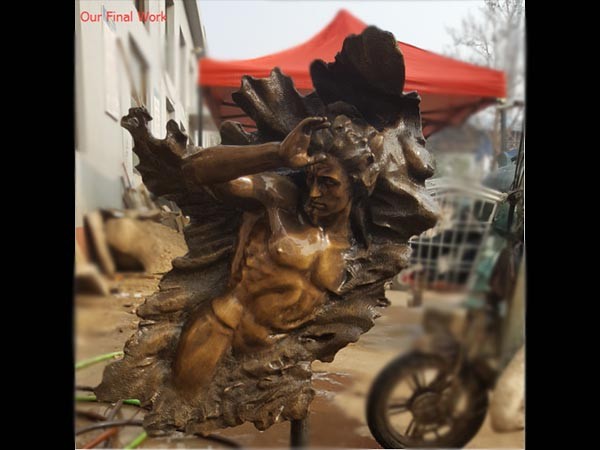 Best crafts and quality is the goal that we are always pursuing, almost all our works are confirmed once. When clients are not satisfied with our work, we will have a deep talk with them, and modify it until they think the result is perfect.